Hello friends
Asad here among you all with a new article which is about bitlanders and verification of your account on bitlanders. Before I proceed with my blog, I would like to tell you first the initial description of bitlanders.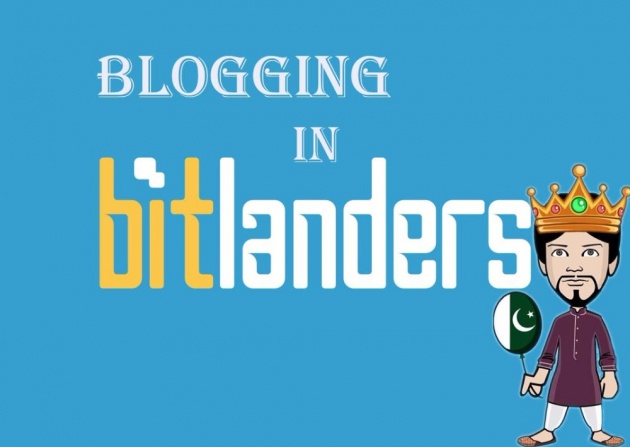 Image Credits: Tumbler & edited via Asad Munib
Bitlanders is an excellent USA managed company which pays us revenues against our submitted articles which is written on various topics of our own choice. Bitlanders gives us the chance of earning incomes by just writing blogs and articles on any topic. We can write and submit blogs on any issue. Bitlanders gives us subject of their own choice sometimes. But mostly we have to write articles on any topic. Although there are some restrictions which must be obeyed to use Bitlanders blogging.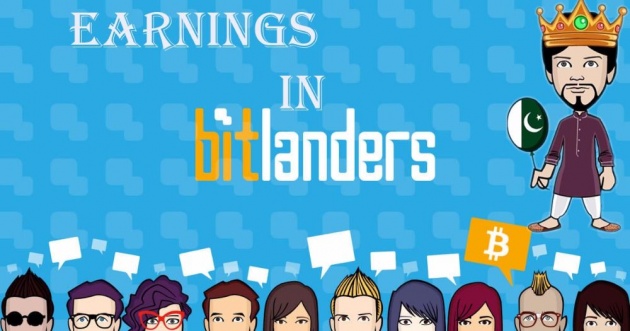 Image Credits: Bitlanders & edited via Asad Munib
Bitlanders gives us earnings against our submitted blogs and gives us result of our blog within one week. Bitlanders editorial team gives us rating against our submitted articles in 1 to 5 stars. The score is provided by the quality of our material.
Image Credits: Bitlanders
We can submit as many blogs as we can, and there is no such restriction to submit limited blogs.
Now I will tell you more about blogging in bitlanders and will also show you how to write and submit the blog to bitlanders.
What is blogging in Bitlanders?
Image Credits: kidslearntoblog.com
In bitlanders, a blog consists of phrases, pictures, videos, and tags. An article explains some history, biography or something else about a specific topic. Blogging is compulsory tell your experience or history about something to your audience in your written words. A blog consists of following things which are mandatory on bitlanders, and I will explain them here.
Phrases or paragraphs in bitlanders blogging:
Image Credits: allbloggingtips.com
This is the initial and compulsory item of any blog. In sentences or paragraphs, the exact detail regarding your subject is discussed. The articles are written in a specific way with titles and headings to show the whole aspects of one particular topic.
As much detail or phrases are written, the more blog will be compelling. So always try to write the full length of your blog and as much as you know about it. Approximately 1000 words must be written for an excellent blog.
Presentation of your blog:
Image Credits: thenextweb.com
A well-presented blog gives us more rating so we must present it very well. A well-presented blog attracts more visitors and helps people to understand it more clearly. A blog can be well performed by doing following steps.
Headings of Paragraphs:
Image Credits: http://devangst.com
Always make proper lines of your paragraphs and phrases. Entries will tell the reader explicitly the main topic of the blog and its central theme. Place headings everywhere in the blogs where needed.
Pictures and videos combination:
Image credits: http://buzzghana.com
A blog on bitlanders consists ten pictures and two videos. We can place videos and photos anywhere on our blog, but if we put pictures with proper headings and where needed, then our blog will be more beautiful, powerful and admirable. Videos should also be added where required first. Video and picture addition makes the blog excellent and well presented. As said by someone that a picture speaks hundreds of words. The image must be of a high definition quality, and video should also be of a same. Better quality pictures will be more apparent to visitors.
Links:
Image Credits: http://www.evidenceforjesuschrist.org
Links will give your words and phrases a new and better way of thinking for visitors. Adding links to essential words is an excellent way to improve your blog. For example, you are adding a place then add the connection to that area via Wikipedia, Wikimedia or any other website. This link will help the visitors to understand that position better.
Tagging in blogs:
Image Credits: https://thumbs.dreamstime.com
Tags are used to search the specified blog over the web and bitlanders website. Only ten cards could be added in a blog now as new rules on bitlanders. So you have to add top quality and related tags in your blog. Add tags which most closely with your topic and article. Adding good and relevant tags will increase your blog score and quality.
English in blogs:
Video Credits: Youtube Via Daily English Conversation
A few years before, we were able to submit blogs in our local language but now depending on new rules you can only provide a blog in the English language just. Now you have to use proper English on your blog before you can submit it to bitlanders.
Dear friends, you have to use good quality English in blogs for getting higher rewards. You have to use proper grammar in your blog. Add good quality English and world-class sentences. Add well-known sentences and phrases, and then you will get higher stars. Spelling and grammar affect on your blog a lot.
You can use the following software to improve your English and grammar.
Grammarly:
Video Credits: Youtube via Grammarly Official Channel
Grammarly is an online English grammar tool which helps us to correct the grammar and spelling mistakes. The software works only with an active internet connection, and then you will have to add your written blog in it. It will indicate the errors and tense errors. Now you have to correct all the errors by yourself, and you will see the suggestions only. Grammarly will clear These errors and mistakes, and you will find fantastic blog very quickly.
The software can be downloaded by clicking on the link below.
Use the link above and install it. You will be asked to create an account. Use Gmail and create an account with Grammarly.
Now you can use Grammarly in several ways, for example, you can install the extension for Chrome, you can also download Grammarly software for windows and Grammarly for Microsoft office. But you have to be connected to the internet to use this software.
Dear friends, I have mentioned some most common things about blogging in bitlanders, and I am sure that my blog will be helpful and beneficial for you guys. Thanks for reading my blog and I will wait for your comments and suggestions below here. Hope you guys will do it.
Best regards
Asad Munib
© All rights reserved
Please be noted:
The above blog contains my original words. Not a single word or sentence is copied from anywhere. So copying this blog or some of its words is strictly prohibited. No one is allowed to do it.