I do believe I won't be able to check out all the different parts of my province, Bohol because of the lack of time. At this age, we as people who has a lot it needs and wants, we need to find a way to earn money, to meet our needs and to be able to buy whatever we wanted. These days, our generation has been into social media which has a tendency of grabbing whatever it is just so we could brag about it in social media. I myself is guilty of this thus I am creating a way for me to get away from this norm. Fear is usually a factor. Fear of not being able to maintain the usual lifestyle. Fear that we won't be able to have what our hearts desires. Fear is the ultimate enemy.
But as I am on my way to becoming full time work free, I am also starting to create plans on the places to go. Lately, one of the places where I want to really go was the Sea of Clouds in Danao, Bohol. It's very possible for me to go there without spending much money so after my grand father's burial, I had to make sure that we would get there.
But traveling with only one destination is not a great idea. So we thought of adding another place as well and that I will be sharing later on.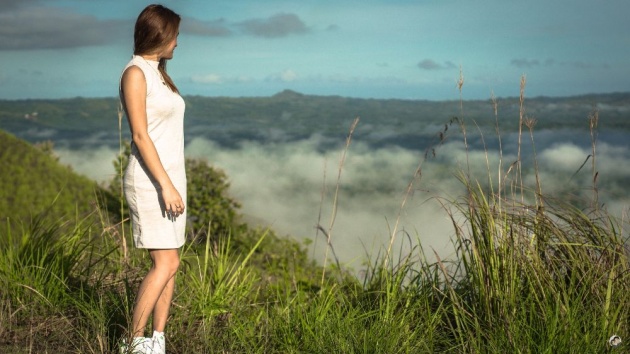 Image credits: Jean Beltran-Figues via bitLanders.com
It was Thursday, November 30th when we took a half day tour in my favorite province, my home, Bohol.
You might be interested as well to check my Bohol tour here:
The day started really really early as we hope to catch the sea of clouds in Danao which is almost two hours away from Guindulman, my home town. It would need us to drive fast and sure so the travel will be successful or at least get to see the clouds!
While traveling, I had wondered how come this generation is now very interested with nature. Most of the people I know would go miles to see sunsets, sunrise, beach, mountains and now, even clouds.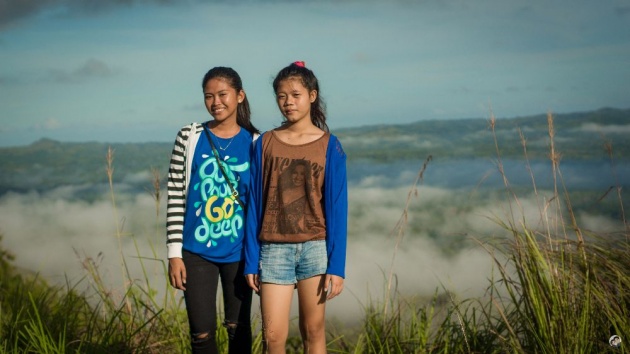 Image credits: Jean Beltran-Figues via bitLanders.com
I believe these things are already here even before this generation came. But perhaps the reason why it is trending right now is because of social media.
After almost two hours of traveling, passing by towns after towns, we even passed by a certain rough road area which was supposed to be a short cut going to Danao where there were no houses around! It felt like we were passing by a haunted forest!
We paid the environmental fees of Php 10 each, we were welcomed by the staff there with a sense of urgency as time told us it was almost seven in the morning which means, the sun will now begin to dissolve the clouds!
Danao's Sea of Cloud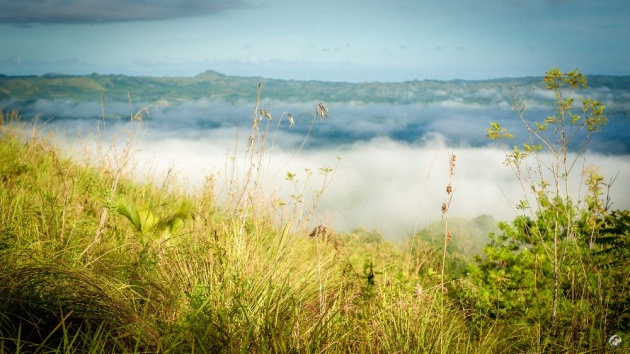 Image credits: Jean Beltran-Figues via bitLanders.com
We only have two destinations for this half day tour within Bohol, we first made our way to Danao. This town is very simple, it has a small but functional market place, there's not much people around it which is why we had a bit of a hard time looking for a place to dine for breakfast!
I made a separate blog about what happened at Danao's Sea of Clouds visit. You can check it out here:
What To Do In Danao's Sea of Clouds?
You might think taking photos and selfies would be the only thing to do here, but that's not true. There are more things about it than just taking selfies. I have here a few things that I somehow realized after getting there personally and experiencing what to feel when facing a sea of fluffy white clouds.
1. Take Timelapse
While taking selfies is already very common, what other people had missed is the power of time lapse video. Creating time lapse is really easy plus this option is already available in most mobile devices!
Here's a sample but as you might notice, the clouds here are slowly disappearing, result of being late!
Video credits: Jean Beltran-Figues via bitLanders.com
2. Breathe the fresh air and meditate
There were three hills to climb up to see the sea of clouds. It would be very tiring to continue walking and trekking, it was good to know that there were three cottages placed as stop overs.
Each single time I see these cottages, I'd stop for awhile and thank God for the beauty of nature which He had created. Indeed humans are born to appreciate and worship the Creator who had given us the sense of appreciation.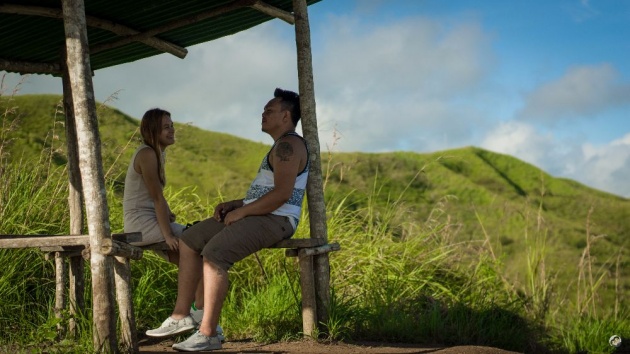 Image credits: Jean Beltran-Figues via bitLanders.com
So when you get here, you can get sometime to meditate and thank the Maker for giving you the opportunity to see His creation.
3. Photoshoot opportunities
It was surprisingly to witness a little bit of a photoshoot op at the top of the third hill which was the main viewpoint for the sea of clouds. When we asked them, they were doing it for the 18th birthday of the lady who was posing.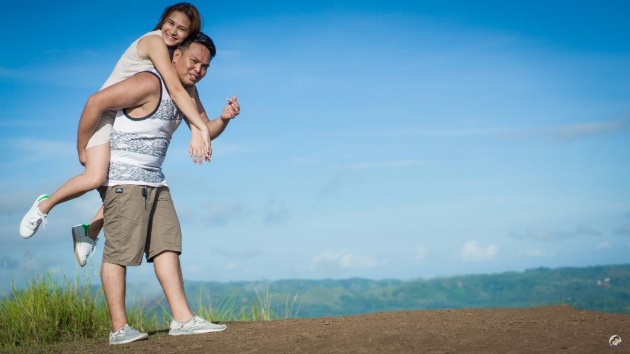 Image credits: Jean Beltran-Figues via bitLanders.com
So then, this area can definitely be used for these opportunities. Don't just use your mobile for taking selfies, you can level it up with photoshoots and such. As when we were there, we took advantage of it and took couple photos.
And then again, please leave only footprints, don't leave your trash or any garbage at the top of the hill. Chances are, they'll be blown out by the wind and might end up in other areas where nobody could pick them up.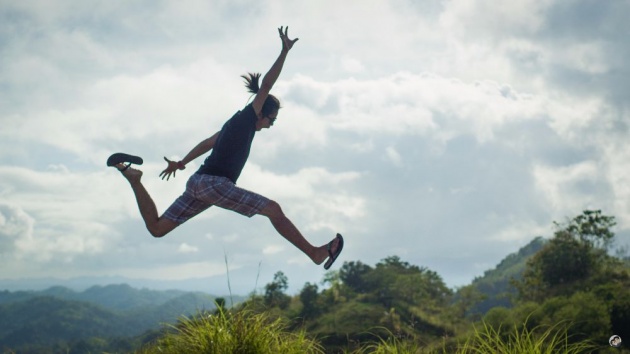 Image credits: Jean Beltran-Figues via bitLanders.com
Then we came down the hills and went to the main town for breakfast. The town really is a small and peaceful one, there were not much establishments and when we reached an eatery, we found the prices really affordable! Imagine paying Php 10 for a plate of bihon or fried noodles! Isn't it amazing?
After the bounty breakfast, we headed to the next destination - Sagbayan Peak!
Sagbayan Peak
This destination was on my list of re-visit places in the province. I have been to Sagbayan Peak wayback in high school. Isn't that interesting? That's around almost a decade ago! I am glad the attraction is still up today.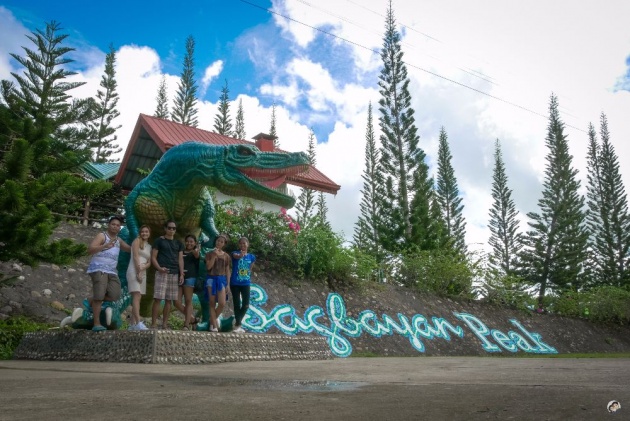 Image credits: Jean Beltran-Figues via bitLanders.com
I got really excited to see what has changed and what's new to the attraction. As you might have noticed, I am quite hyped that after a decade, I have high expectation as to what the attraction has become.
It took us only a few minutes to reach Sagbayan town. The road was cemented going there from Danao and yeah, the ride was saddle and very consistent but I was also fighting my sleepiness. It was almost nine in the morning when we were on our way so sleepiness was already hitting me at that time.
But as soon as we saw Sagbayan Peak's signage, I was fully awake again and was up, got out of the car as fast as I can.
Entrance fee is Php 50 per person. After paying, we walked up to where this signature structure native to Sagbayan Peak itself, its huge dinosaur structure which also has the Sagbayan Print at the back, this is where most visitors take group photos. We did jumpshots here by the way.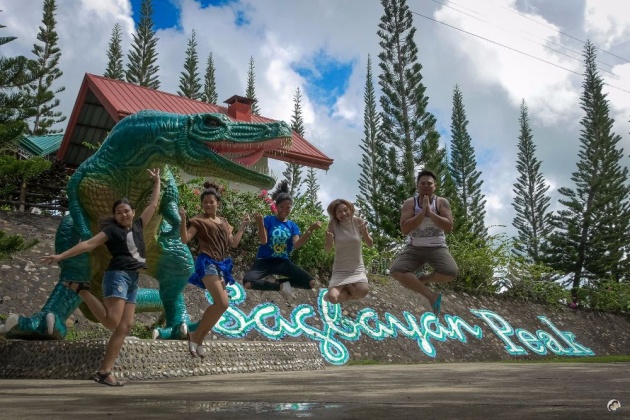 Image credits: Jean Beltran-Figues via bitLanders.com
The attraction by the way has its own resort as well which is just next to it, it has swimming pools and rooms for overnight stay. I have not yet stayed there but from the Sagbayan Peak, I could see the blue waters of the pool and the nice cottages.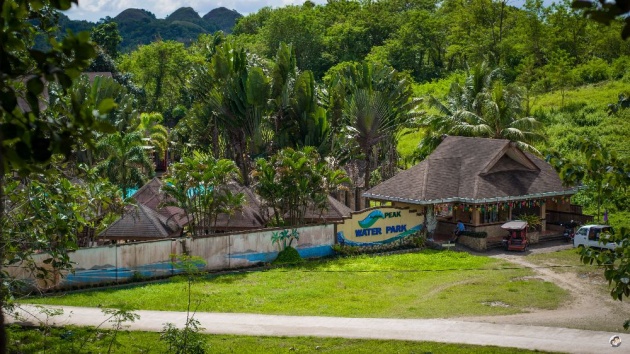 Image credits: Jean Beltran-Figues via bitLanders.com
I was a bit disappointed upon realizing there was not much changes in Sagbayan Peak. The whimsical animal structures are still there but their colors were obviously washed off which signifies that they are already old.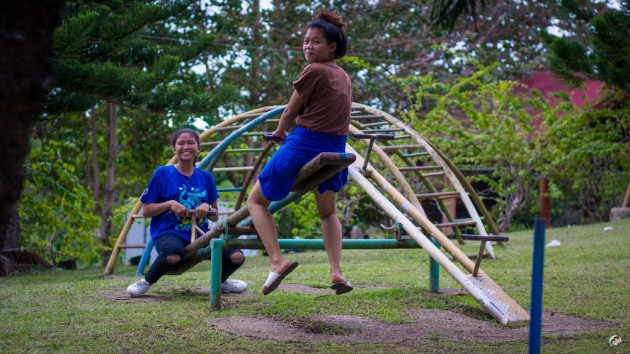 Image credits: Jean Beltran-Figues via bitLanders.com
The children playground as well are, I am glad that they are all working and functional. Christmas trees are also up as well as their star lanterns made of indigenous materials!
If I have to pick one of the best things about Sagbayan Peak is their Butterfly Garden! I was glad to see lots of butterflies. We took a lot of photos while inside it. However, it has a separate Php 10 entrance fee.
Video credits: Jean Beltran-Figues via bitLanders.com
We didn't spend much time here, we went back to the car after that and went home. I'll create a separate blog about Sagbayan Peak. That's it for now! Ciao!
Blog entry written and published by Jean Beltran-Figues, A Pinas traveler and photography hobbyist, find more travel blogs in my blog section, click here.