Video credits: Jean Beltran-Figues via bitLanders.com
On the day when we put our grandpa, Tatay Ano's body to rest, my brother and I thought it would be best for us to take some time to forget about what had happened these past few days. We had no sleep because of the nightly vigils and we had been very busy preparing a lot of things like cooking for the visitors and those who come to give their condolences and such.
I have also been offline in the world of blogging because of this event. Although I would have really wanted to create a blog post and post it, creating one was not my priority at that time. Also, I couldn't concentrate well, looked like having very little sleep was the culprit of me losing concentration.
Over the days, I have also no inspiration to write, perhaps also another effect of not having enough sleep.
Getting out of the house and taking a holiday from work was all I needed so I could start writing again, thus this blog was submitted. Today, let me share to you our funny experience with Bohol's very own Sea of Clouds.
Pursuit for Sea of Clouds
James and I traveled from Cebu to the northern part of the country this year so to check out the famous sea of clouds featured by a two character movie Tadhana starring Angelica Panganiban and JM De Guzman under the direction of Antonitte Jadaone.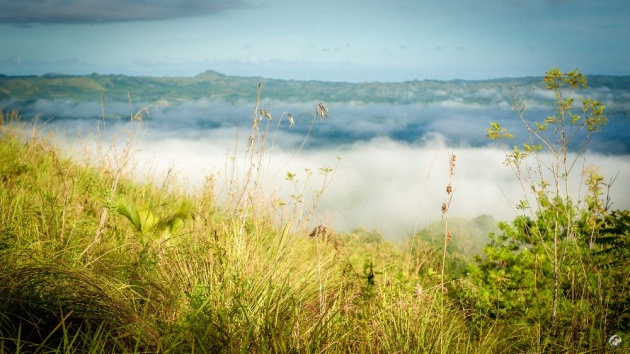 Image credits: Jean Beltran-Figues via bitLanders.com
In that movie, they featured the sites of Sagada. A sleepy remote town in the mountain province. It takes a lot of land travels to get here which we had endured just so we could also feel our own experience watching a sea of clouds right in front of us. The view could be romantic and also heart breaking perhaps.
But unfortunately, the sea of clouds looked like very playful it was hard to play around with.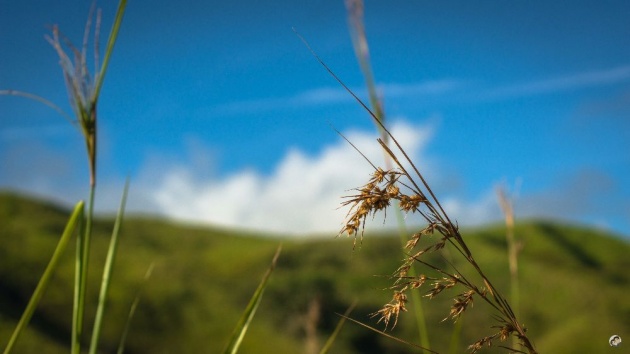 Image credits: Jean Beltran-Figues via bitLanders.com
During that time, we paid a lot just to get to the spot where this sea of clouds would show up but instead of seeing a sea of clouds, we have seen sea of heads. Quite funny though but disappointing at the same time. Well what I mean is that there were too many people around but there was no sea of clouds during that day so we were just joking that it was all about sea of heads.
Bohol Has It!
With social media, I learned that my own province, Bohol actually have the same attraction which is taking the social media world too slowly but surely!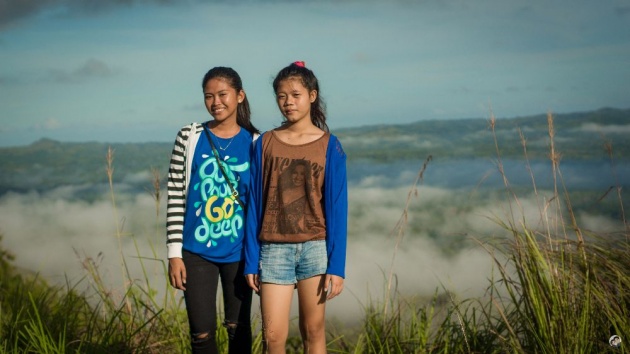 Cousin and friend. Image credits: Jean Beltran-Figues via bitLanders.com
However, there are not much visitors in a daily basis unlike Sagada where there are hundreds if not thousands tourists who come and go every single day.
Upon knowing that Bohol has one, I had already decided that we will be going there. It's just in the same island as my home town so there's no valid reason why I shouldn't go there. In any means, there will be time for me and my family to get there.
Danao's Sea of Clouds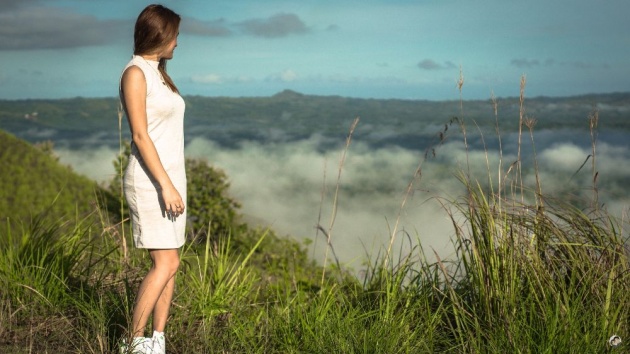 Image credits: Jean Beltran-Figues via bitLanders.com
A day after grandpa's burial, well, let me take that back, it was the same night after grandpa's burial, my sister in law and I just randomly talked about going to the sea of clouds, she is also a fan of it so she was optimistic about traveling.
We have been to certain places together for travel too. First was in Laguna, Manila then this year we've been to Surigao and then Coron with our husbands.
So, even if we slept a bit late that day, we made sure that we would be able to wake up early. Of course, the most important person to do so was my brother who was our personal driver that day.
En Route: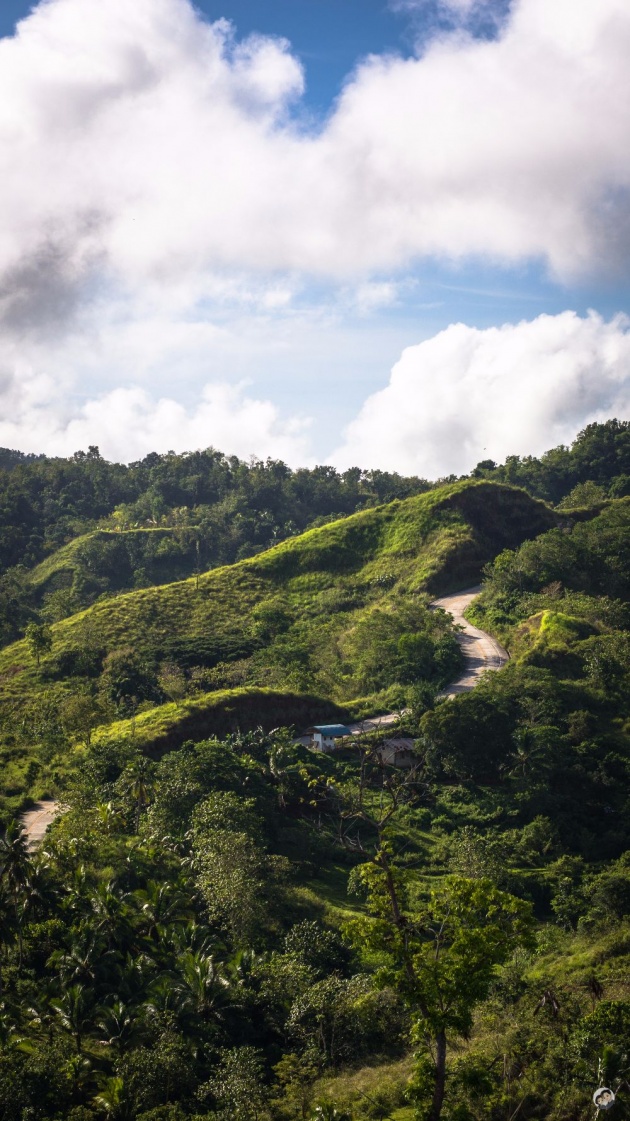 Image credits: Jean Beltran-Figues via bitLanders.com
Plan was to wake up at 3:30AM, get ready and be on the road at four in the morning. However, the sleepy devil was still cringing our sleepy body into the bed so we ended up waking at four and eventually got on the road by five. We were an hour late from our set schedule.
But traveling with family and two other teenagers, my cousin and a neighbor who is our working student is a whole lot of fun. We got to talk about different topics and we laughed a lot, we talk about random funny things, kilig stuffs too and a lot more.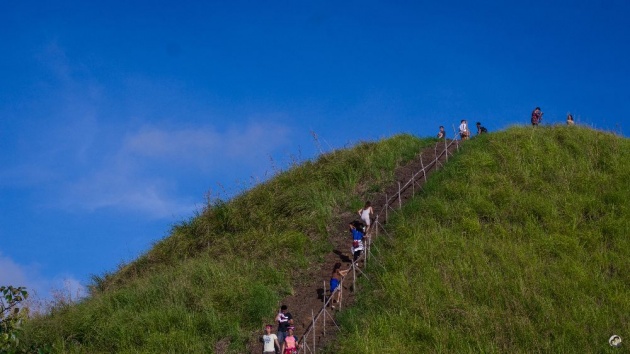 Image credits: Jean Beltran-Figues via bitLanders.com
By six, we were almost in Danao. Kuya Jonas, my brother had passed by the area but he had never been to the exact spot so we had to rely on Google Map who was not really good with directing provincial roads.
I have been victimized by Google Maps a lot of times before so I really hoped that time we won't be lost or something similar.
Fortunately, we were able to locate it with no use of Google Maps instead. But we had to pass by a rough road which somehow hurt the car but she was okay after, no signs of blood stain or whatever.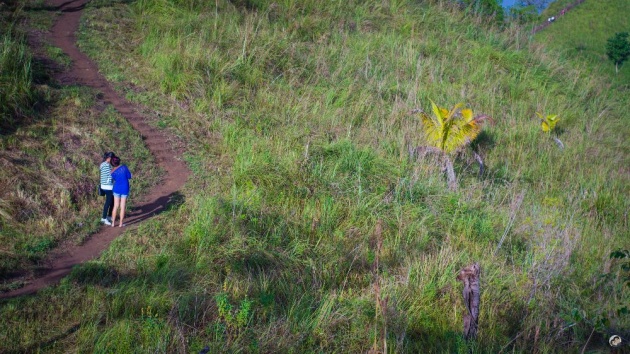 Image credits: Jean Beltran-Figues via bitLanders.com
It was already seven in the morning when we arrived, the staff told us that we should still be able to see a few clouds because it was already morning, the sun was already up so the clouds now were starting to dissolve.
So, we hurriedly paid for the environmental fee of Php 10 each.
Expectation vs Reality:
My expectation really was that upon reaching the location, we'll immediately see the thick clouds from there but I was wrong. We still had to walk and trek three mountain hills to get to the viewing point.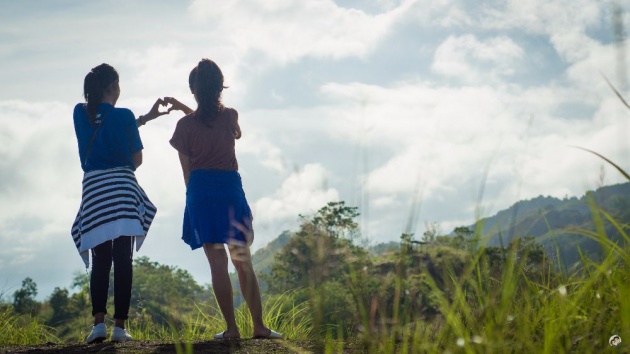 Image credits: Jean Beltran-Figues via bitLanders.com
First level was to climb the stairs made out of the land's soil. They were reddish brown in color and they looked to be healthy ones, no wonder there were lots of foliage around. They were that type of soil which will host a lot of flower plants together with symphony.
At the top of the hill, a resting cottage is allocated so anyone who'd go up to the top could rest a bit if they'd like to. Come the second hill and another cottage is spotted. The third cottage however was located in the bottom of the hill. The last hill to climb don't have a cottage at its top unlike the first and second but the view was amazing.
Still Amazing:
Video credits: Jean Beltran-Figues via bitLanders.com
Unfortunately, we only had a glimpse of what it looked like to see a sea of clouds. It was an amazing feeling to get near such thick layers of fog and clouds surrounding the town of Danao.
Danao is known for its EAT Danao which is an adventure park however, after knowing about the sea of clouds, this is seriously one new location to check out to.
As we reached the first hill, we could spot the clouds but they were already going away like they'd just gonna disappear, moving to the left direction.
Savor the Moment: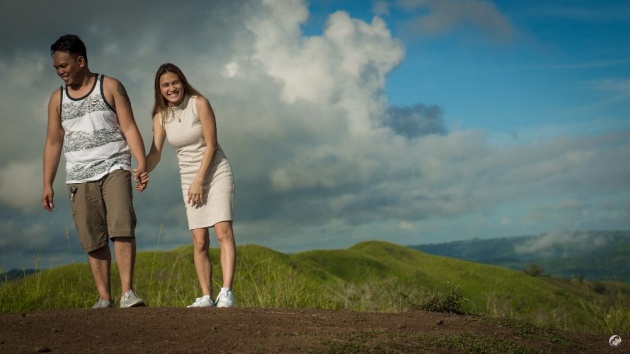 Image credits: Jean Beltran-Figues via bitLanders.com
Even though it was already late and we got to see a few clouds only, we didn't go away, instead, we savored the moment. It took us two hours drive to get here so good view or bad, we should embrace it and take nice photos instead.
The view after the clouds dismissed was still nice with a few chocolate hills at front, some rice terraces, the mini ones are also there plus the rolling hills view was definitely awesome!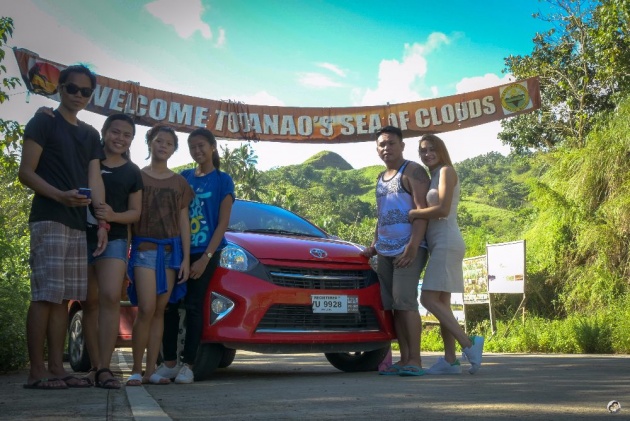 Image credits: Jean Beltran-Figues via bitLanders.com
My brother with his wife had so much fun taking photos and we also tried photo-shooting them, well in fact there were heads who were having a debut pictorial at the viewing hill.
As soon as we were not able to anymore endure the heat, we decided to get down and find breakfast. We also checked some other location which you need to watch out for.
Blog entry written and published by Jean Beltran-Figues, A Pinas traveler and photography hobbyist, find more travel blogs in my blog section, click here.