Bollywood Movie Review - Baaghi 2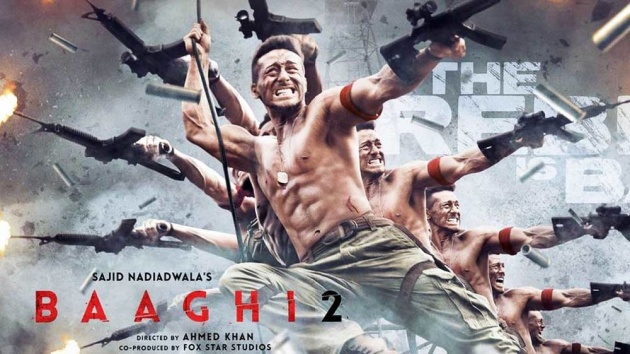 Image Credit: zeenews.india.com
✔ Introduction
Hello Friends, I hope you are doing fine and are having a good time on bitlanders. Today I have come up with my another new blog with the title of "Bollywood Movie Review - Baaghi 2". Friends, as the title implies, this blog is about a recently released Bollywood movie "Baaghi 2". This movie is an Action Movie and its story is about a soldier who is also in love with her girlfriend but has not been able to meet with her for quite a long time because of his tough job in the Indian Army. The movie is a sequel to the film Baaghi which was released in 2016 and was a major success on the box office. This movie "Baaghi 2" is about a love relationship in which the lover takes all the risks and puts his life in danger to help her old girlfriend in college. This movie was directed by Ahmed Khan who is a well known Choreographer, Director, Producer, Actor and a Writer in Bollywood Film Industry. This film was produced under the production company of Nadiadwala Grandson Entertainment.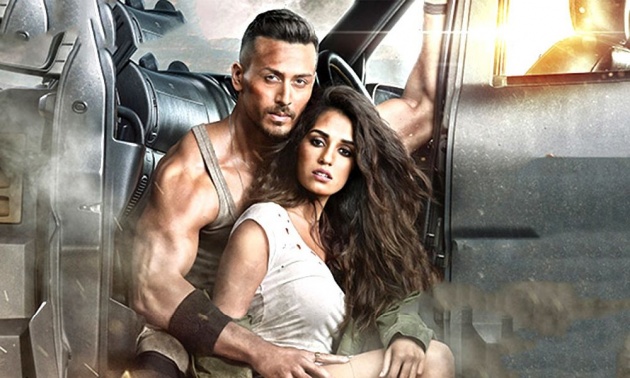 Image Credit: www.bollywoodhungama.com
The movie "Baaghi 2" was released on March 30, 2018 under the distribution banner of
Fox Star Studios. Some details of cast of this movie is as under:
✤ Tiger Shroff as Captain Ronny
✤ Disha Patani as Neha
✤ Manoj Bajpayee as DIG Police Ajay Shergill
✤ Randeep Hooda as ACP Police Loha Singh
✤ Darshan Kumar as Shekhar Salgaonkar
✤ Deepak Dobriyal as Usman Langda
✤ Prateik Babbar as Sunny Salgaonkar
✤ Jacqueline Fernandez as Mohini (for item song)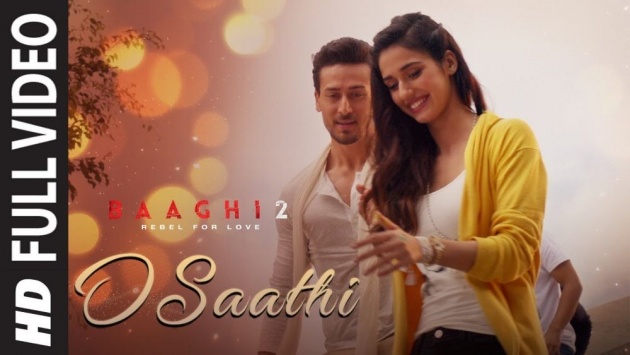 Image Credit: getplaypk.com
"Baaghi 2" is the kind of film that shows 'Welcome to Goa' signs at every street corner to depict the hero's arrival in Goa. Khan prefers to tell rather than show, and spends much of the film depriving Tiger Shroff from doing any kind of serious action - the only thing Shroff is really good at. Instead, the 144-minute film meanders as Ronnie tries to trace the missing girl and get to the bottom of what is a bigger scam than a one-off kidnapping.

As an action hero, Shroff is good, flexing every muscle and scowling at every opportunity. He even has a bare-chested action scene and if the cheers in the theatre were anything to go by, then Shroff might be a worthy successor to Salman Khan. But if he has to be better than Khan, then perhaps choosing films that have at least half the strength his muscles have might be a prudent move.
Information Source: www.reuters.com
Video Credit: FoxStarHindi via youtube.com
✔ Plot Of The Movie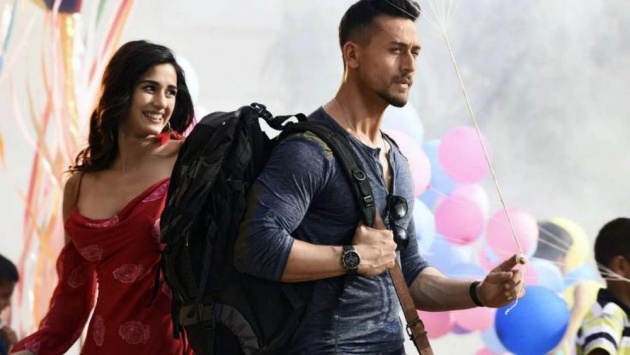 Image Credit: www.masala.com
The movie begins as Neha who is mother of a young girl drops her daughter Rhea at school when she is attacked by two masked men and they brutally assault her by punching and kicking her badly. As a result, Neha falls and loses her consciousness, while the two masked men take away her daughter. Later, she is found in a hospital and is under treatment for quick recovery. When she gets her consciousness, she finds out that her daughter is missing. She is very upset and looks for her daughter everywhere, around her school, around her house and her friends, but she is unable to find her daughter. In sheer disappointment, she calls her former college friend Ronny, who is in Indian Army and is posted in Kashmir. He is shown to be driving an Army Jeep and in front of the jeep he has tied a person who has allegedly degraded the Indian flag. When he reaches the unit, he faces inquiry about his actions. He is a strong lad who looks like a commando and has six pack muscled body which shows his untiring work-out at gym. Nevertheless, he gets rid of the consequences of his actions and manages to get a leave to help her college time girl friend Neha who seems to be helpless and in great distress.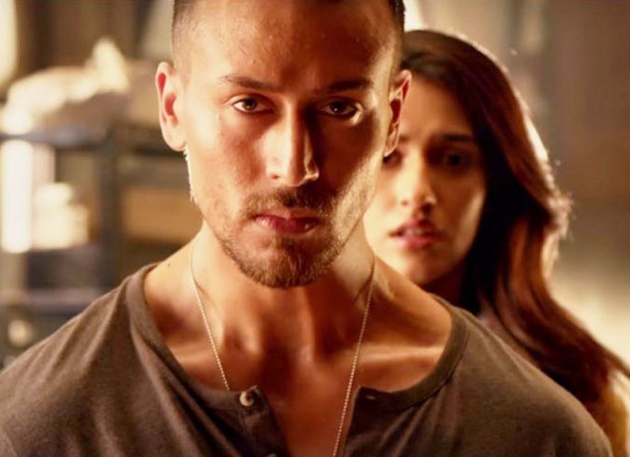 Image Credit: www.bollywoodhungama.com
When Ronny reaches Goa to meet with Neha, he finds out that Neha is very frightened as no one is helping her to find her daughter. Ronny asks about his husband Shekhar, on which Neha informs Ronny that her husband Shekhar is also very upset on this kidnap and also wants her daughter back. Ronny pledges to help Neha and takes her to Police Station to report the missing Neha's daughter. Ronny has rented a car from a car-dealer and has befriended with him. This car dealer is Usman Langda who lives in a nearby area and keeps an eye on all people around the area. While at Police Station, one of the Police Officer misbehaves with Neha which infuriates Ronny and he beats him up very badly along with all the Policemen who come to challenge him. Subsequently, Ronny is arrested, however, he is released when DIG Police Ajay Shergill interferes. Later one, when Neha and Ronny are together, Neha's relative Sunny comes home and see them which makes him angry. He asks Ronny to leave and asks him to stop contacting and meeting with Neha. Ronny leaves as Neha also asks him to leave because she does not want any more trouble in her life. Ronny thinks that this person Sunny is suspicious and tries to find his whereabouts.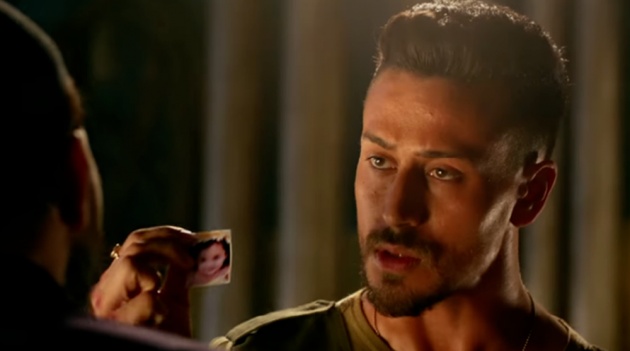 Image Credit: indianexpress.com
Meanwhile, Usman Langda informs Ronny that he had seen Rhea with Sunny. This is a very big clue as Ronny also feels that Sunny is not a good person. Ronny goes to Sunny in order to confront him but in the meantime, he comes to know that depressed Neha has committed suicide because she is unable to find her daughter. The Police doubts Neha's husband Shekhar and arrests him. Sunny is also arrested by the Police and during the interrogation, he gets killed because he attacks DIG Police Ajay Shergill. Now Ronny goes to Usman Langda's house to meet with him but he finds out that Usman Langda has also been killed, but there at Usman Langda's house, he incidentally finds a photo there which proves that DIG Police Ajay Shergill is behind this kidnap of Neha's daughter. When he confronts, fights and injures DIG Police Ajay Shergill, he informs him that he was bribed by Shekhar to kidnap Neha's daughter and it was his plan to get rid of Rhea. When Ronny further investigates the matter and asks Shekhar, he conveys that he is impotent and therefore, he can't become father. Rhea is actually not his daughter and that is why he did not like Rhea and he devised this plan. Old memories flashes Ronny's mind as he and Neha had intimate moments on their last meeting after college and when later on, Neha confessed to him that Rhea is the only memorable and precious gift she has out of the relationship with him. Ronny comes to know that Rhea is actually his daughter, therefore, he takes Rhea's guardianship and lives with her as he remembers Neha in his old days he spent with her.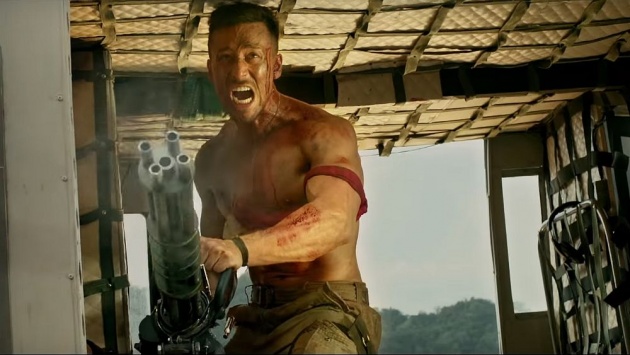 Image Credit: www.imdb.com
✿ Here is

Querlo Chat

for you. Isn't it fun to chat with a Chatbot ?
Video Credit: T-Series via youtube.com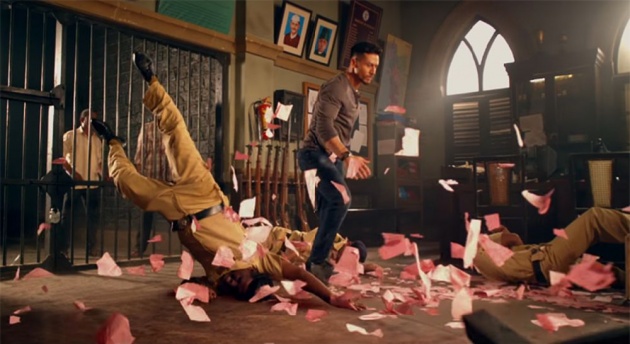 Image Credit: www.tupaki.com
✔ My Movie Review - Conclusion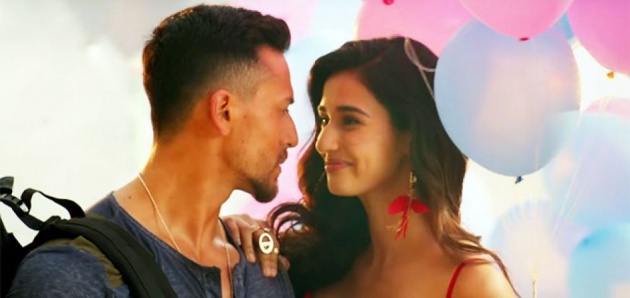 Image Credit: www.purvanchallive.com
The movie "Baaghi 2" is a full action movie filled tremendous action scenes with awesome uses of weapons and fighting techniques. The hero of this film Tiger Shroff has become a fully matured action hero and has shown good acting skills in the movie. The story and the movie revolves around him and he has done a remarkable job as he has toned his body according to the requirements of this movie. The fighting scenes, filming sequence, story picturization and acting was good in this movie. I like the movie very much and recommend to all Bollywood movie lovers who like to watch action movies. The movie has been doing good business on the box office since its release and has so far earned more than Indian Rupees 250 Million. The Director and the Producer have done a good job by keeping the pace of this movie at a good speed which does not make the movie boring and keeps the audience interested. The heroine of this movie Disha Patani is somewhat a new heroine but has done very good acting in this movie and she has a long way to go in the Bollywood Film Industry.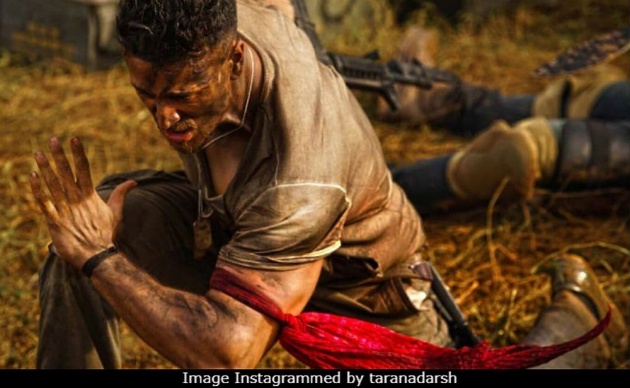 Image Credit: www.ndtv.com
✿✸✔✤✪ - - - - - - - - - - - - - - - ✿✸✔✤✪ - - - - - - - - - - - - - - - ✿✸✔✤✪ - - - - - - - - - - - - - - ✿✸✔✤✪

Thanks for Reading. This Blog was written by Rafaquat Noman (a Resident of Saudi Arabia and a Traveler) for bitlanders.


DISCLAIMER: The contents of Blog above are that of the author and does not represent his company or agency. The sites, videos, and photos used in this Blog are for information purposes only and links are available for direct access. The author does not receive any monetary benefit from those companies or sites.
✿✸✔✤✪ - - - - - - - - - - - - - - - ✿✸✔✤✪ - - - - - - - - - - - - - - - ✿✸✔✤✪ - - - - - - - - - - - - - - ✿✸✔✤✪