Bollywood Movie Review - Boss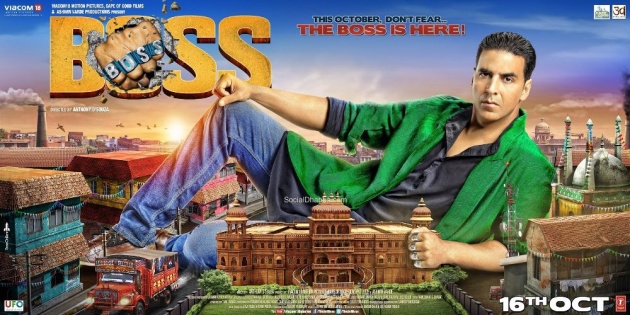 Image Credit: nadymediafirecollection.blogspot.com
✔ Introduction


Hello Friends, I hope you are doing fine and are having a good time on bitlanders. Today I have come up with my another new blog with the title of "Bollywood Movie Review - Boss". Friends, this blog is about a few years ago released Hit Bollywood movie "Boss". This movie is about a goon who is son of a man with clear and straight rules and regulations in life and is a very gentle person. However, in the course of time, the Hero of this movie become a bad man which starts from a misunderstanding on his father's part but then the Hero goes on to become a big drug and weapons dealer in the country. However, he still loves his father although his father does not like him and does not want to see him again because of his acts of terror and crime. This movie is based on action and crime theme and was directed by Anthony D'Souza who is also famous for his screen-writing. This film was produced by Ashwin Varde Production, the Film Production House based in Mumbai India. Let's look at this Bollywood movie's plot and then review it.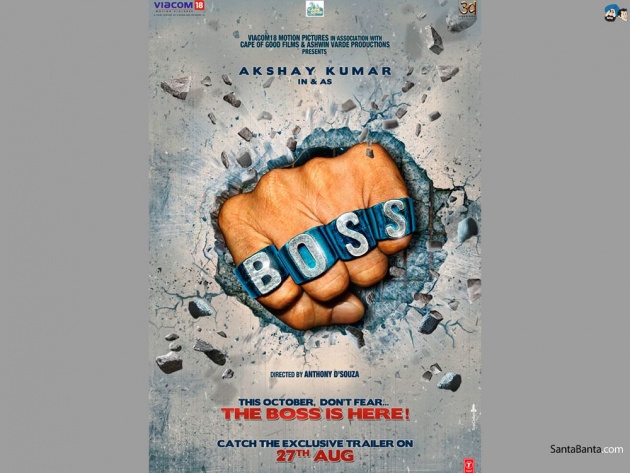 Image Credit: www.santabanta.com
The movie "Boss" was released on October 16, 2013 under the distribution banner of Viacom 18 Motion Pictures. Some details of cast of this movie is as under:
✤ Akshay Kumar as Boss
✤ Mithun Chakraborty as Satyakant Shastri
✤ Ronit Roy as ACP Ayushman Thakur
✤ Shiv Pandit as Shiv Shastri
✤ Danny Denzongpa as Tauji
✤ Aditi Rao Hydari as Ankita
✤ Johnny Lever as Zorawar Singh
✤ Sanjai Mishra as Trilok
✤ Mushtaq Khan as Constable Yadav
✤ Aakash Dabhade as Vishal
Boss is a formulaic action comedy. There are truckloads of stunts throughout and whatever falls in between constitutes the plot so don't expect logic. It seems the action was probably chalked out before and the 70's-like melodramatic story was inserted later as filler, which explains why most characters end up being silent spectators, once Akshay makes an entry. The very vicious ACP Ayushman Thakur (Ronit Roy, brilliant) in particular gets easily outplayed by our Haryanvi hero. The romantic track between Shiv Pandit and Aditi Rao Hydari is terribly inconsequential.
Review Extracts From: timesofindia.indiatimes.com
Video Credit: Viacom18 Motion Pictures via Youtube.com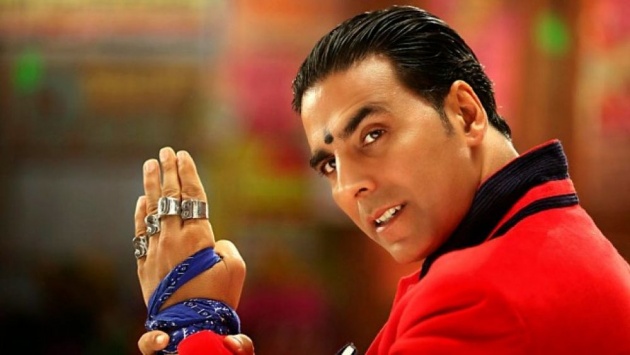 Image Credit: www.hollywoodreporter.com
✔ Plot Of The Movie
The film begins as a big Don and Goon leader as well as a businessman Tauji (who is also known as Big Boss) is passing through village market in his car when he is attacked by his rival group. His men retaliate but enemy is stronger and soon they reach Tauji and are about to overpower him when a boy "Surya" in his late teens appear and fights for Tauji and saves him from his enemies. Tauji takes the boy with him and announces him as his son because he saved his life. When he asks Surya about his whereabouts, he informs him that his father Satyakant Shastri is a school teacher who has thrown him out of his house because he thought Surya only took interests in fights with other boys and even killed one when they were confined in a room to learn bearing each other after an altercation, whereas it was an accident. Tauji pacify Surya and tells him that he can live with him for his life time and work for him as he needs accomplices like him. Surya accepts Tauji's invitation and becomes his right hand and starts to perform different tasks as his second-in-command within a few years of inception. After 15 years of joining him, he has adopted a new name for himself which is "Boss".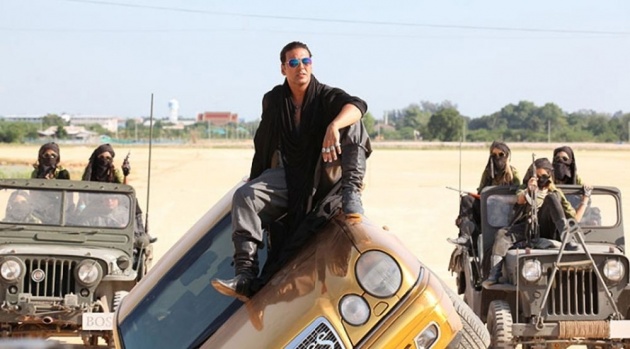 Image Credit: photos.filmibeat.com
Satyakant Shastri's second son Shiv now studies in College where he and another girl Ankita in the College fall in love with each other. Ankita is the sister of a corrupt and evil-minded Police Officer Ayushman Thakur who is only interested in getting promotions in whatever way possible. He has links with higher authorities in the Government and one of them asks Ayushman Thakur for his sister's hand for his son Vishal. It is a matter of pride for Ayushman Thakur if his sister gets married with the son of a Minister, therefore, Ayushman Thakur accepts the proposal instantly without even getting the consent of his sister Ankita because he thinks his sister will be very happy with this decision. However, when Ayushman Thakur's sister Ankita rejects the proposal and tells Ayushman Thakur that she loves her class fellow Shiv then Ayushman Thakur devises a plan to trap Shiv in false different legal cases and arrests him. At this, Shiv's father Satyakant Shastri tries to bail him out but Ayushman Thakur foils their every plan and torture Shiv brutally in the jail in front of his father. Now, Satyakant Shastri knows that Ayushman Thakur will not let Shiv release because he has some ulterior motives, therefore, he reluctantly agrees on the suggestion given by his friend to take help form his elder son "Boss" because he is the only person who can deal with Ayushman Thakur in his own manner.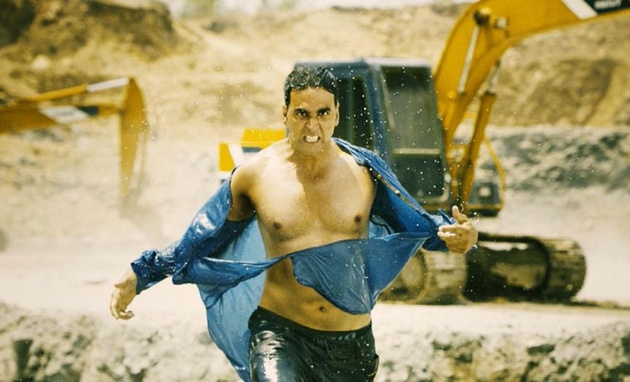 Image Credit: archive.indianexpress.com
When Satyakant Shastri meets with Boss, he comes to know that his son Boss did not kill the boy because of which he was expelled from the house, instead it was Satyakant Shastri who killed the boy mistakenly when he pushed both his son and that boy inside the room for reconciliation, the boy landed on a sharp object and died. Satyakant Shastri realizes his mistake and makes peace with his son Boss. Now, Boss tells his father that he will bring back his brother Shiv at any cost and tells him not to worry about him. Boss visits the Police Station and convinces Ayushman Thakur with the help of Minister's son Vishal to release Shiv as Vishal thinks Boss will kill Shiv as he had given him the contract for killing Shiv before Boss met with his father. However, when Ayushman Thakur releases Shiv, Boss takes him into his safe custody and tells him that he is his brother. They both humiliate Vishal and the Minister complains to Tauji for not obeying the Shiv's murder contract by Boss. When the Big Boss comes to know that Shiv and Boss are brothers, he tells the Minister that he himself has cancelled the contract. Ayushman Thakur infuriates at the fact that Boss has taken away his prey Shiv from him. He goes to confront Boss and heavy fight ensues between them. In the end, Boss kills Ayushman Thakur and reunites with his father who hugs him and asks him to go home with him.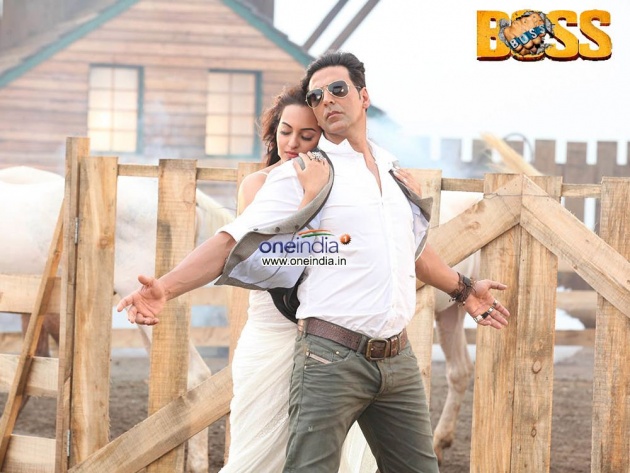 Image Credit: wallpapers.filmibeat.com
Video Credit: T-Series via Youtube.com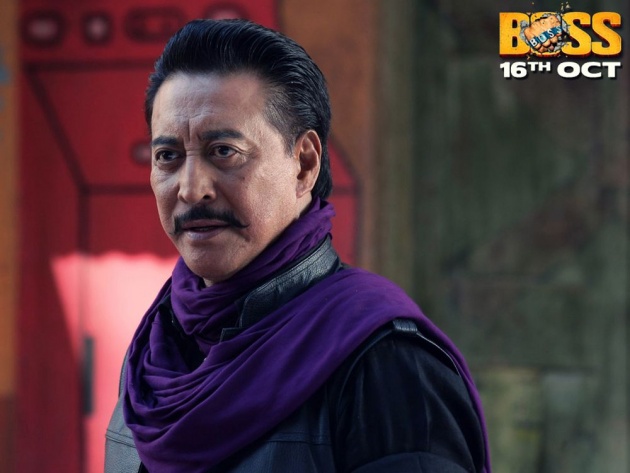 Image Credit: wallpapers.filmibeat.com
✿ Here is Querlo Chat for you. Isn't it fun to chat with a Chatbot ?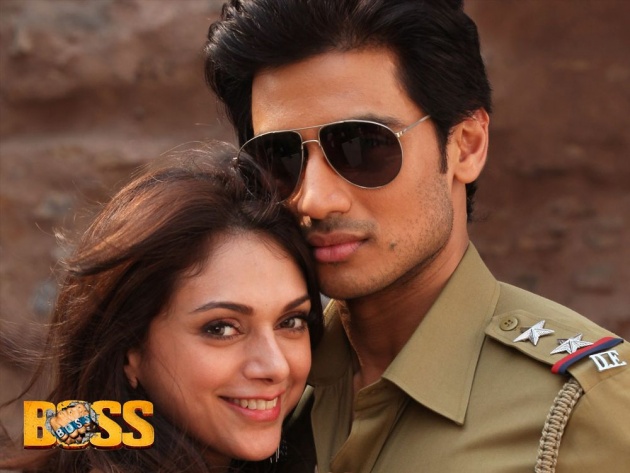 Image Credit: wallpapers.filmibeat.com
✔ My Movie Review - Conclusion
The movie "Boss" is full of action moves with a little touch of refreshing comedy scenes. The movie is very interesting and the pace of filming the story was very good. The humor touch gave this movie a very big positive plus. In one such scene, when Ayushman Thakur send one of his coward, timid and a comedy character in the movie Police Inspector Zorawar Singh to protect his sister Ankita, Zorawar Singh gives his uniform to Shiv and sends him with Ankita instead, thinking that nothing wrong will happen and in the meantime he would perform some of his household works. However, at the market some goons disturb Ankita and get beaten up by Shiv and responsibility falls on Zorawar Singh and everybody is astonished that how could Zorawar Singh be so brave, thus creating a comedy scene. The film mostly revolves around Akshay Kumar's role and he being the superstar of Indian Cinema, has done very well and made this movie a successful one.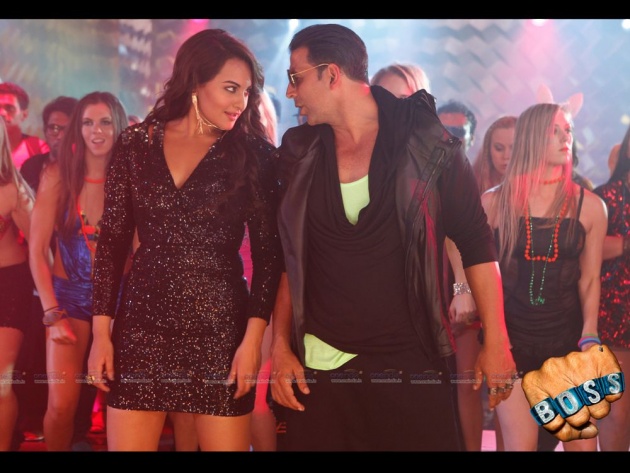 Image Credit: wallpapers.filmibeat.com
✿✸✔✤✪ - - - - - - - - - - - - - - - ✿✸✔✤✪ - - - - - - - - - - - - - - - ✿✸✔✤✪ - - - - - - - - - - - - - - ✿✸✔✤✪

Thanks for Reading. This Blog was written by Rafaquat Noman (a Resident of Saudi Arabia and a Traveler) for bitlanders.


DISCLAIMER: The contents of Blog above are that of the author and does not represent his company or agency. The sites, videos, and photos used in this Blog are for information purposes only and links are available for direct access. The author does not receive any monetary benefit from those companies or sites.
✿✸✔✤✪ - - - - - - - - - - - - - - - ✿✸✔✤✪ - - - - - - - - - - - - - - - ✿✸✔✤✪ - - - - - - - - - - - - - - ✿✸✔✤✪