Bollywood Movie Review - Ek Villain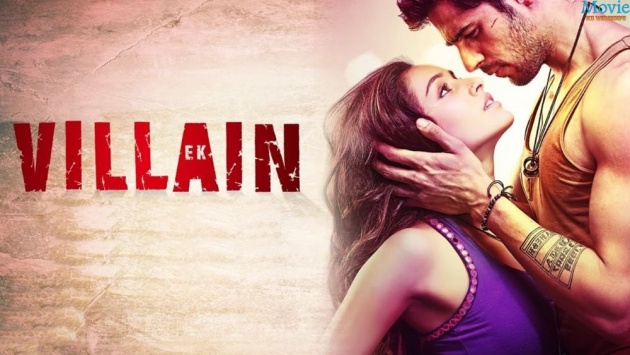 Image Credit: www.moviehdwallpapers.com
✔ Introduction




Hello Friends, I hope you are doing fine and are having a good time on bitlanders. Today I have come up again with my another new blog with the title of "Bollywood Movie Review - Ek Villain". Friends, this blog is about a Hit Bollywood movie "Ek Villain". The story of this movie revolves around one psycho killer "Villain" who hates women and kills them, especially those who by any means call him bad or reprimand him during the course of performing his daily routines. However, he is in love with his wife who confronts him every now and then but that Villain is unable to harm his wife because he loves her. He eventually kills the wife of Hero of this movie and gets tracked down by Hero later on and is taken to task then. The movie was directed by Mohit Suri and was produced by Ekta Kapoor.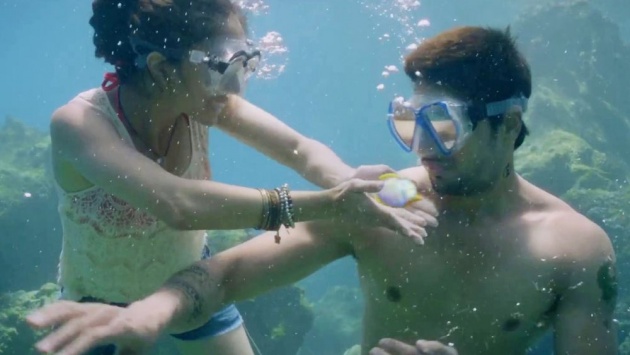 Image Credit: www.moviehdwallpapers.com
The movie "Ek Villain" was released on June 27, 2014 under the distribution banner of AA Films. Some details of cast of this movie is as under:
✤ Shraddha Kapoor as Aisha
✤ Riteish Deshmukh as Rakesh
✤ Sidharth Malhotra as Guru
✤ Shaad Randhawa as Police Officer Aditya
✤ Aamna Sharif as Mrs. Rakesh
✤ Remo Fernandes as Caesar
✤ Asif Basra as Aisha's Father
Guru (Sidharth) is a gangster who is happy to let his gun speak. Till the effervescent, virginal Aisha (Shraddha), a Good Samaritan, crosses his path. Opposite attract. His gun goes silent as the two of them chase the rainbow together. The texture of their relationship has that fairy-tale quality. And just when they start to build their castle, brick by brick, their life is stopped on the tracks by a psychotic serial killer Rakesh (Riteish).
Review Source: timesofindia.indiatimes.com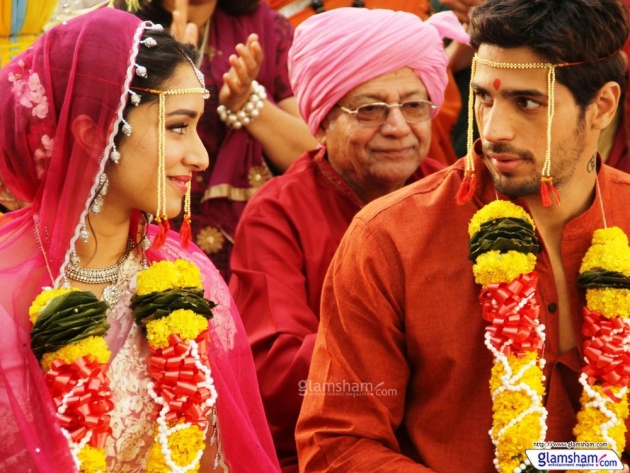 Image Credit: www.glamsham.com
Video Credit: BalajiMotionPictures via Youtube.com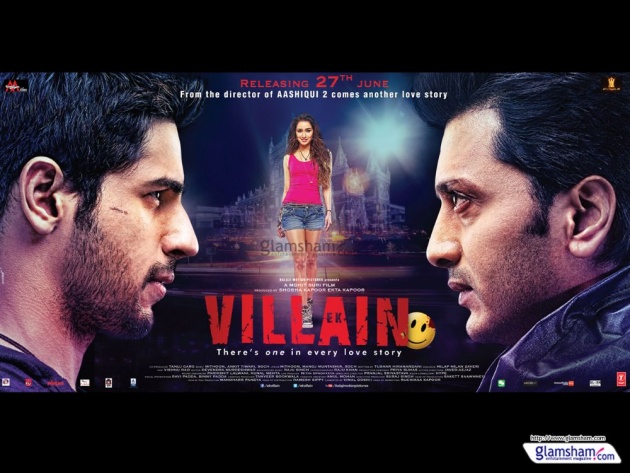 Image Credit: www.glamsham.com
✔ Plot Of The Movie
The movie begins as Aisha is preparing her daily diary with the works she must perform before she dies. Aisha is actually terminally ill and is only about 20 years old, therefore; she has made a list of wishes she wants to perform before she leaves the world. Later on, on her way to home one day, she meets a telephone company worker and tells him that they have dug the whole area for laying their lines and pipes, therefore, they have caused a lot of nuisance for the people around. She does not know that who she is talking to, is a psycho killer Rakesh who kills the women and girls who confront him. When Aisha reaches the house, Rakesh follows her and assault her brutally before throwing her out of the house which is on a high-rise building. Before getting thrown out, Aisha requests him to leave her as she is pregnant and she wants this child to come into this world for her husband Guru, but Rakesh does not pay any heed to it and executes his plan. As a result, Aisha dies due to falling off a very high building from her flat.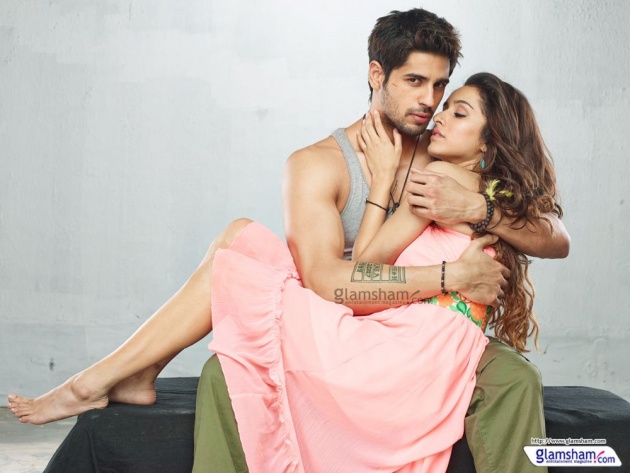 Image Credit: www.glamsham.com
Guru is furious when he comes to know about his wife's death. The fact that she was pregnant and was willing to give birth to their child despite being on a huge risk makes Guru more infuriated. They were living a very happy life as Aisha had shown very good recovery and Doctors were happy to see her recover due to the efforts made by her and Guru. Since Guru used to be a thug and before marrying with Aisha, he had left his bad company and now was living a respectable life, therefore, Guru first thinks that his old fellows have killed his wife. Guru visits his previous boss dugout and beats the men there to know who killed his wife. However, his ex-boss Caesar assures Guru that no one from here has killed his wife, in fact it is someone else. Guru starts to find that man as soon as possible and Caesar tells him that he would be helped by Caesar and his men to find the real culprit behind the murder of Aisha.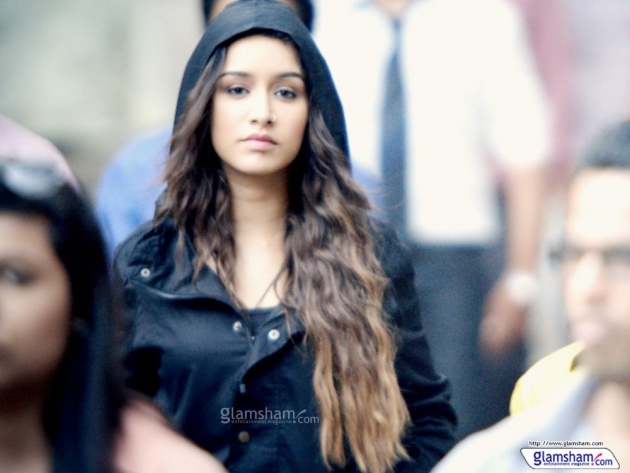 Image Credit: www.glamsham.com
On the other hand, Rakesh is still on the spree to kill women and girls who behave rudely to him. He is caught by Guru as Rakesh had stolen a paper toy from Guru's house while killing Aisha. Rakesh gives that toy to his child and Guru sees the toy one day in Rakesh's son's hand. When Rakesh is about to kill his next prey in his unique way using a screw-driver, Guru appears and starts beating up Rakesh but does not kill him citing the reason to Rakesh that he whould beat him up brutally every time, and as soon as he would get better, Guru would turn up again to beat him brutally making Rakesh's life miserable. Soon, Police also reaches Rakesh's house and apprehend Rakesh's wife who claims that her husband is innocent and can't kill anyone because he is so coward. But soon, the investigation reveals that Rakesh is the real culprit. Caesar in the course of time, kills Rakesh's wife to take Guru's revenge and when Rakesh comes to now about death of his wife, he becomes furious and attacks Guru but, in the meantime, Rakesh is run over by a truck he did not see coming towards him on the road while attacking Guru. Now, Guru has no other thing to do in life except completing the remaining wishes of Aisha.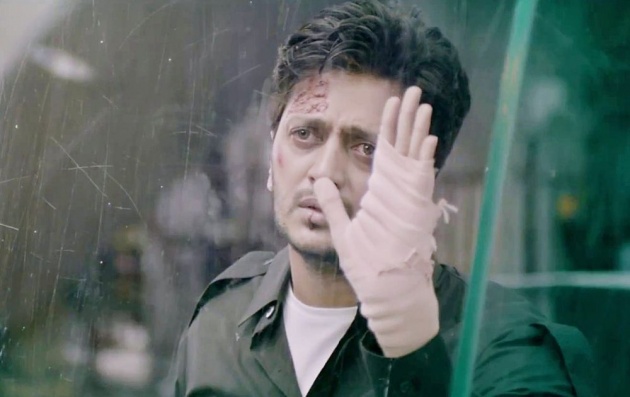 Image Credit: www.moviehdwallpapers.com
Video Credit: T-Series via Youtube.com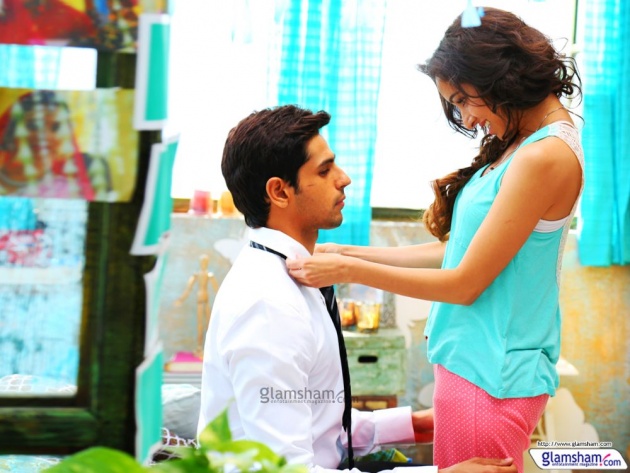 Image Credit: www.glamsham.com
✿ Here is Querlo Chat for you. Isn't it fun to chat with a Chatbot ?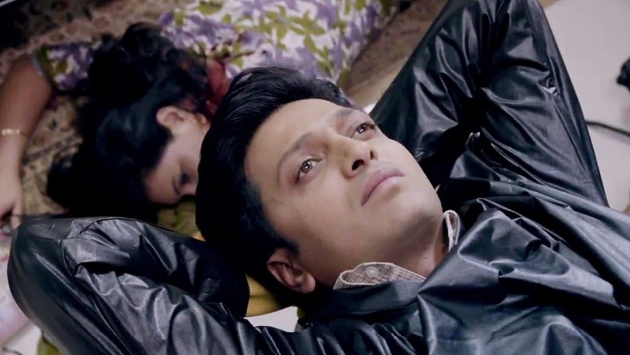 Image Credit: www.moviehdwallpapers.com
✔ My Movie Review - Conclusion
The movie Ek Villain is a wonderful movie which has combination of thrill, suspense, love and anger in it. the story is unique and the dramatization of the story was superb. The music was also mind-blowing and remained on top of Music Charts for a long time. The acting of Ritesh Deshmukh was awesome as it was his first negative role and he performed the role very well fully justifying his selection for the role. The pace of the film is very inducing and increases the excitement in the viewers. The movie turned out to be a massive hit and did very well on the box office in India as well as abroad. I shall give the movie 8 out of 10 stars as I watched the full movie with great zeal and enthusiasm and did not get bored.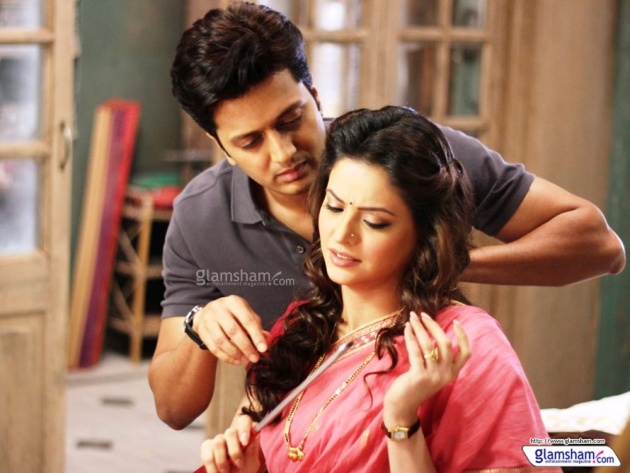 Image Credit: www.glamsham.com
✿✸✔✤✪ - - - - - - - - - - - - - - - ✿✸✔✤✪ - - - - - - - - - - - - - - - ✿✸✔✤✪ - - - - - - - - - - - - - - ✿✸✔✤✪

Thanks for Reading. This Blog was written by Rafaquat Noman (a Resident of Saudi Arabia and a Traveler) for bitlanders.
✿✸✔✤✪ - - - - - - - - - - - - - - - ✿✸✔✤✪ - - - - - - - - - - - - - - - ✿✸✔✤✪ - - - - - - - - - - - - - - ✿✸✔✤✪