Bollywood Movie Review - Kaabil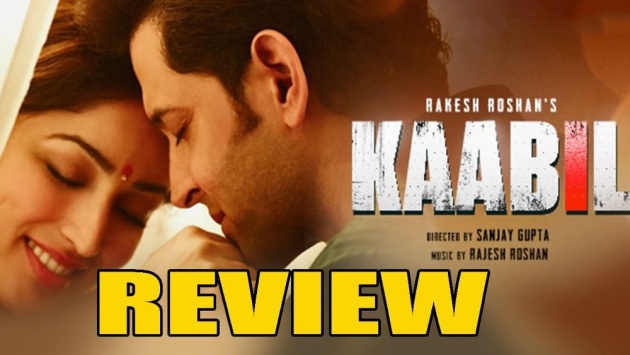 Image Credit: www.youtube.com
✔ Introduction



Hello Friends, I hope you are doing fine and are having a good time on bitlanders. Today I have come up again with my another new blog with the title of "Bollywood Movie Review - Kaabil". Friends, this blog is about a unique Bollywood movie "Kaabil". The story of this movie is about Hero and Heroine who are blind and meet with each other when their relatives are looking for a suitable match for each other. They start a new life, however, their happiness is short-lived when some loafers in the street rape the Heroine twice and the couple is unable to lodge the complain against them in the Police as the opponents have a strong hold in the society and in the Government Departments. The Hero despite being blind, takes his own revenge and takes the culprits to task himself. The script of the movie was written by Vijay Kumar Mishra and was directed by Sanjay Gupta. The film was produced by Filmkraft Productions Pvt. Ltd, the Indian Film Production and Distribution House working in Mumbai.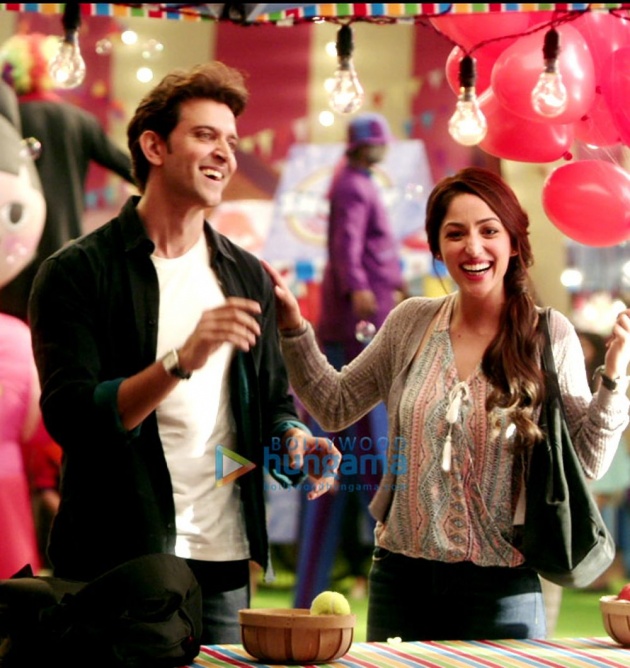 Image Credit: www.bollywoodhungama.com
The movie "Kaabil" was released on January 25, 2017 under the distribution banner of Filmkraft Productions Pvt. Ltd. Some details of cast of this movie is as under:
✤ Hrithik Roshan as Rohan
✤ Yami Gautam as Supriya
✤ Ronit Roy as Madhavrao
✤ Rohit Roy as Amit
✤ Suresh Menon as Zafar
✤ Narendra Jha as Inspector Amol
✤ Sahidur Rahman as Wasim
✤ Akhilendra Mishra as Wasim's father
✤ Girish Kulkarni as Sub Inspector Pravin
The highlight of the film is Hrithik's bravura performance. He is vulnerable as a lover and menacing as a killing-machine. Half a star in the movie-rating is reserved for his all-time best performance here. Yami provides the perfect foil, subtle and super-effective.

Technically the film is adept, Thanks to masters like Sudeep Chatterjee (camera) and Resul Pookutty(sound). However Rajesh Roshan's yesteryear hits—Saara Zamana and Dil Kya Karen in their remixed avatars are pale imitations of their original versions.
Review Source: timesofindia.indiatimes.com
Video Credit: FilmKRAFT via Youtube.com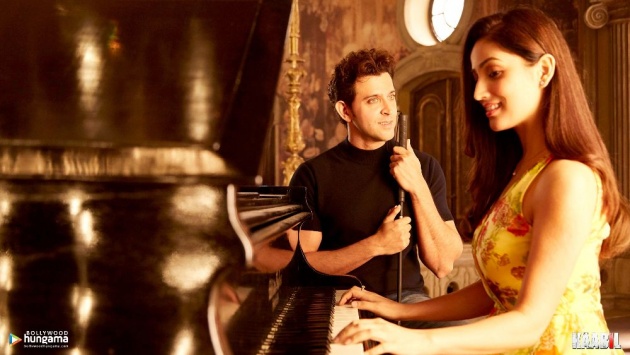 Image Credit: www.bollywoodhungama.com
✔ Plot Of The Movie
The movie begins as Rohan who is a blind person and is about 30 years old who lives with his family friends and works as a voice-cover artist for a local cartoon series. He has the ability to generate voices of different animals, humans and machines. His friends arrange his meeting with another blind girl Supriya who works as a pianist in a nearby hotel and is very happy with her job as well as her life. When they mingle out together, soon they realize, they can live as a happy husband and wife because both of them know each other's requirements and understand emotions of each other. After the marriage, their friends arrange them a house in a nearby colony which is not far from their houses and Rohan and Supriya start to live a happy life together. On one eventful day, when both of them were coming back to their house after having a nice time together and having dinner at a nearby restaurant, they run into local street boys who are evil nature and they start playing with Rohan and Supriya's handicap. As Supriya shouts for help, the boys go away but later keep their eyes on the blind couple. These boys group is led by Amit who is son of a local businessman Madhavrao who has links in different Government departments in different Ministries.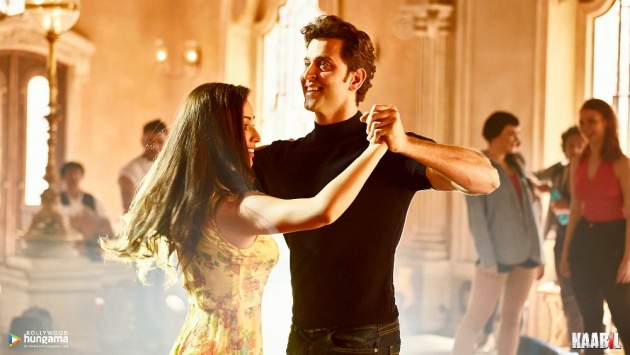 Image Credit: www.bollywoodhungama.com
On one day, when Rohan is away at his work and Supriya is alone in her house, Amit along with his friend Wasim get into the house secretly as they knock at the door and Supriya opens the door and asks who has arrived. The ordeal for Rohan and Supriya starts as Amit along with his friend tie Supriya tightly on her bed and rape her in turns. When Rohan comes back, he finds Supriya in this dilapidated condition and they go to a nearby Police Station to lodge their complain only to find out that the Policemen in the Police Station have already been bribed by Madhavrao and have been asked not to entertain Rohan and Supriya when they visit the Police Station. The Policemen ask Rohan and Supriya to go with them for Medical test and instead of taking them to hospital, they take them to a warehouse in a solitary place and the next day throw them in the sea near the beach where all the medical evidence is washed away after a long time lapse.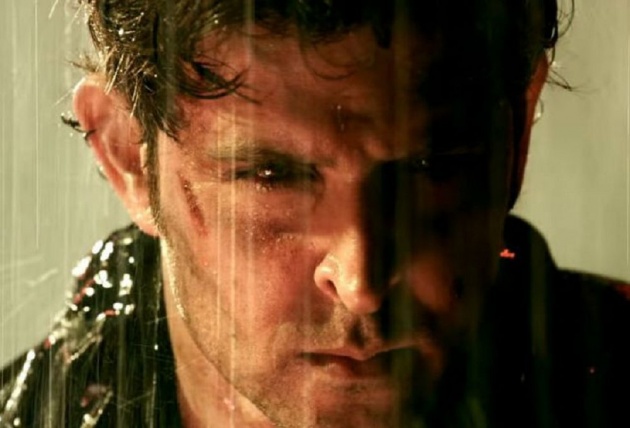 Image Credit: www.firstpost.com
The situation becomes so worse for Rohan and Supriya that Amit again takes the courage to sneak into the house of Supriya and Rohan after few days and again rapes Supriya which destroys her completely and in despair, she commits suicide. When Rohan comes to know about this, he becomes a determined person to take revenge and visits the Police Station and challenges the Inspector Amol there that he will take revenge himself and will leave no trace whatsoever. Inspector Amol does not pay any attention to Rohan's intentions and tells him to leave immediately. Rohan then traps Wasim who is friend of Amit by imitating Amit's voice and asking Wasim to reach a place in a large auditorium which Rohan knows very well from inside. There, he manages to hang Wasim and by leaving Amit's belongings at the site as an evidence against him. Then Rohan lures Amit to come to a warehouse where the Policemen kept him and Supriya as he imitates the voice of Sub Inspector Pravin and tells Amit that there is a danger for him outside and this warehouse is a safer place for him. When Amit reaches there, Rohan using his special qualities of listening and identifying the smell of Amit burns him down in an explosion with huge fire. Then he also calls Madhavrao to reach an under-construction building after telling him that he killed his brother. Madhavrao reaches the place in anger and this anger works against him as Rohan intelligently uses his anger to throw him off the building giving it impression of a suicide. As the revenge is complete now, Rohan now relaxes and starts a new life after Supriya.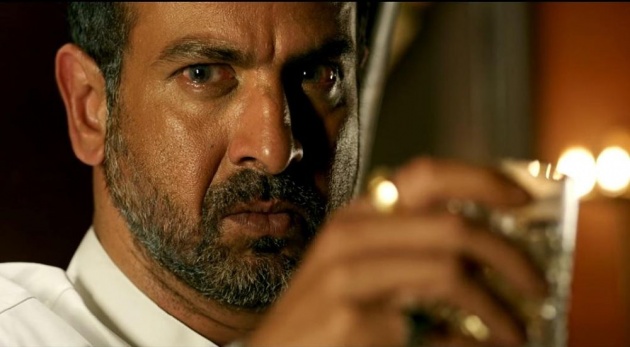 Image Credit: www.mtvindia.com
Video Credit: MAHA NEWS LIVE via Youtube.com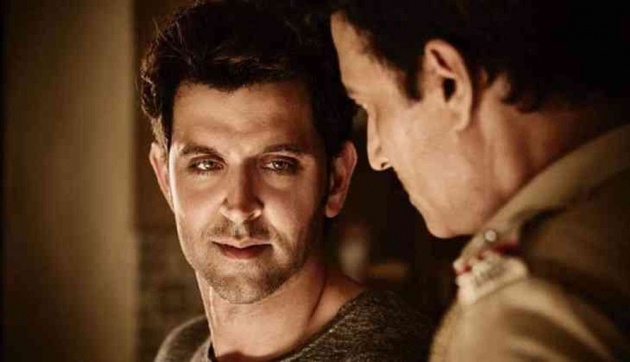 Image Credit: www.catchnews.com
✿ Here is Querlo Chat for you. Isn't it fun to chat with a Chatbot ?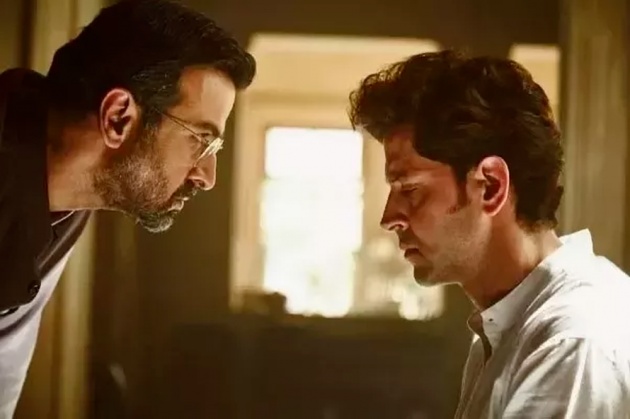 Image Credit: www.quora.com
✔ My Movie Review - Conclusion
The movie "Kaabil" is a very interesting and entertaining movie with a little touch of thrill and excitement in it. Although in the past, some movies were made in which blind people made some actions like the one film "ankhen" released in 2002 in which blind people make their homework and then rob a bank and no one can even imagine that these blind men can do this. In this movie, however, the Hero takes his sweet revenge in a very technical way using his senses which are more powerful than a person who can see and feel things. The movie made a very good business and ended in a great profit margin which was a great result for the production team as well as the Director. The film shows that a blind person can be as deadly as any other normal person and sometimes, blind person can outdo a normal person in seeing dangers prematurely.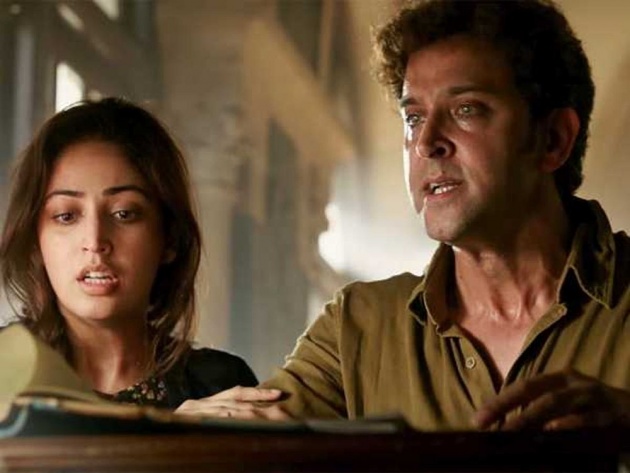 Image Credit: www.filmfare.com
✿✸✔✤✪ - - - - - - - - - - - - - - - ✿✸✔✤✪ - - - - - - - - - - - - - - - ✿✸✔✤✪ - - - - - - - - - - - - - - ✿✸✔✤✪

Thanks for Reading. This Blog was written by Rafaquat Noman (a Resident of Saudi Arabia and a Traveler) for bitlanders.


DISCLAIMER: The contents of Blog above are that of the author and does not represent his company or agency. The sites, videos, and photos used in this Blog are for information purposes only and links are available for direct access. The author does not receive any monetary benefit from those companies or sites.
✿✸✔✤✪ - - - - - - - - - - - - - - - ✿✸✔✤✪ - - - - - - - - - - - - - - - ✿✸✔✤✪ - - - - - - - - - - - - - - ✿✸✔✤✪