Bollywood Movie Review - Kick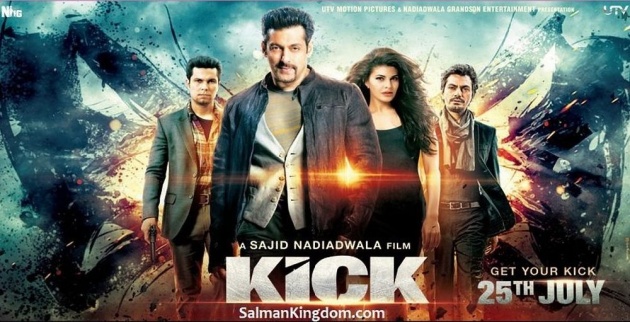 Image Credit: threechinguz.wordpress.com
✔ Introduction



Hello Friends, I hope you are doing fine and are having a good time on bitlanders. Today I have come up again with my another new blog with the title of "Bollywood Movie Review - Kick". Friends, this blog is about a Super Hit Bollywood movie "Kick". In this movie, the Hero is playing the character which is somewhat like the Robin Hood who loots money from the rich people and distributes in the poor masses. The Hero is very talented and handsome but is jobless, therefore when his fiance's parents reject him for being poor, he turns into a Devil with an intention to loot in a very technical manner to become a Rich person without coming into the hands of security organizations. The movie was directed by a veteran Indian Film Director and Producer Sajid Nadiadwala who also produced this movie and has been a trademark for producing Hit Indian Movies throughout his career in Indian Cinema. The movie was produced by the Nadiadwala Grandson Entertainment, which is a famous Indian Film Production Company.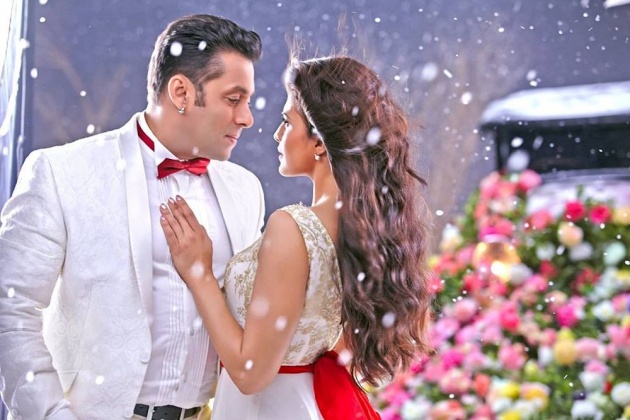 Image Credit: www.deccanchronicle.com
The movie "Kick" was released on July 25, 2014 under the distribution banner of UTV Motion Pictures. Some details of cast of this movie is as under:
✤ Salman Khan as Devi / Devil
✤ Jacqueline Fernandez as Shaina
✤ Randeep Hooda as ACP Himanshu
✤ Nawazuddin Siddiqui as Shiv
✤ Saurabh Shukla as Shaina's Father
✤ Mithun Chakraborty as Devi's Father
✤ Archana Puran Singh as Devi's Mother
✤ Sanjay Mishra as Inspector Ramavtaar
✤ Sumona Chakravarti as Vidhi
Kick is vintage Salman Khan, the star flipping from fun-loving Devi to dead-serious Devil with goofy, yet deadly grace. Salman's clearly having fun here - he drawls, "Meri cat, mujhi pe attack" with creamy cattiness, while in the stiltedly sexy Marjawan featuring Nargis Fakhri, where he's togged up as a devil, Salman grins sideways, as if he knows just how ridiculous this is. But if Salman's getting his kicks, so are the others. Randeep Hooda matches Salman with his restrained, velveteen performance as Inspector Himanshu whose coat, he explains, "isn't Armani but sarkaari", while Jacqueline is best-in-lipsticks so far this year, carrying off librarian-hot with grace, her Shaina beautifully elegant - until she throws off her jacket and burns the screen in Jumme ki Raat.
Review Source: timesofindia.indiatimes.com
Video Credit: Movieclips Indie via Youtube.com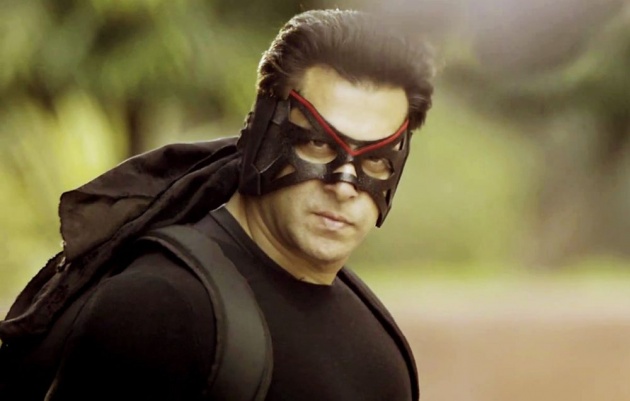 Image Credit: binarynote.com
✔ Plot Of The Movie
The film begins as Shaina is living a solitary life in Poland, she is a Doctor who seems to be having a very good and balanced life with her family but she feels that she is not complete and something is missing inside her because of which she is not living her life to its full. Actually, she fell in love with a boy in India and wanted to spend her life with him, however, destiny had other plans and they broke up and Shaina came to Poland with her family. Now her family wants her to marry someone in order to have a complete and a beautiful life with full share of happiness. For the same reason, her family arranged a proposal for her and tell her to give it a try. Therefore, she meets with ACP Himanshu in the train and there they discuss each other's life for having enough clarity about each other before they give their consent for marriage. When ACP Himanshu asks about Shaina's past life and the reason why Shaina remains so introvert, Shaina reveals her story to ACP Himanshu and tells him that she loved someone back in India ad the same person is still on her mind, that is the reason why she is not fully ready for marriage at this time and she needs some more time to decide about her future whether she wants to marry with ACP Himanshu or not.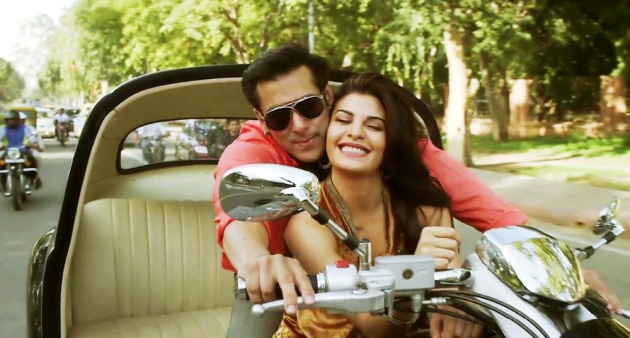 Image Credit: www.pinterest.com
As ACP Himanshu asks for more details, Shaina informs him that his name was Devi and he was very intelligent and handsome boy and she fell for him at first sight. She met him first time when she was helping her friend Vidhi to get married with her lover who was Devi's friend. The marriage was to take place against the wishes of Vidhi's parents. As her friend Vidhi reaches the Hindu Temple in order to get married, Devi also lets Vidhi's parent reach the temple because he always wanted to spice up life of people around him for getting a "Kick" which he called his power to accomplish his dreams. Devi was never stable in any of his work because he got bored very quickly as he thought his work lacked the "Kick" that he needs to continue and this was one of the reasons why their relationship could not last longer. Furthermore, when Devi meets with Shaina's parent for marriage, her parents object on Devi's lack of interest in his job and profession as he lacked sustainability. Devi promises Shaina's parents that he would work hard in order to win their trust and Shaina's heart. Devi starts working in a chemical lab but soon finds himself a misfit there and leaves it which ultimately breaks his relationship with Shaina as she scolded him for his non-serious behavior.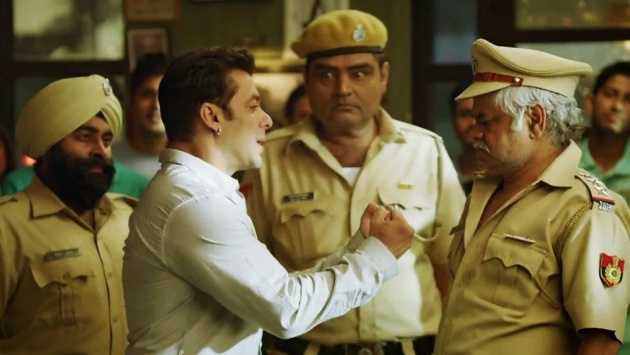 Image Credit: kickfullmoviesdownloadfree.wordpress.com
Since Devi feels that Shaina left him for money, therefore, he makes a promise to himself that he would make a lot of money, but for this, he starts looting rich and corrupt people as well as banks. However, he does it for the poor kids who are sick and do not have any resources. After listening to Shaina's story, ACP Himanshu also tells Shaina that he is looking for a cunning criminal whose name is Devil and he always dodges him and is on a run. After this meeting, since ACP Himanshu has been sent to protect a very rich businessman Shiv, therefore, he is sure that Devil will also come to loot Shiv. His anticipation becomes true as Devil reaches Poland and calls him to challenge that he can't catch him even if he comes to see him for a face to face meeting because he can't recognize Devil. In Poland, Devil intentionally runs into Shaina who recognizes him but Devi pretends to have lost his memory ad remains oblivion of Shaina's presence. Soon, Shaina realizes that Devi is the real Devil and informs ACP Himanshu about him. However, Devil had made his own plan and he manages to loot Shiv and steals his wealth which was supposed to be protected by ACP Himanshu. Since ACP Himanshu was anticipating this move by Devil, he follows and reaches close to Devil and when he is about to shoot Devil, suddenly he sees many children accompanying him and this stops ACP Himanshu from executing his plan to kill Devil. In next ending scenes, Devil joins the Police Force in order to catch Devil and this task is given to him after ACP Himanshu fails to catch Devil which also completed Devil challenge that ACP Himanshu would never be able to recognize Devil even if he comes in front of him.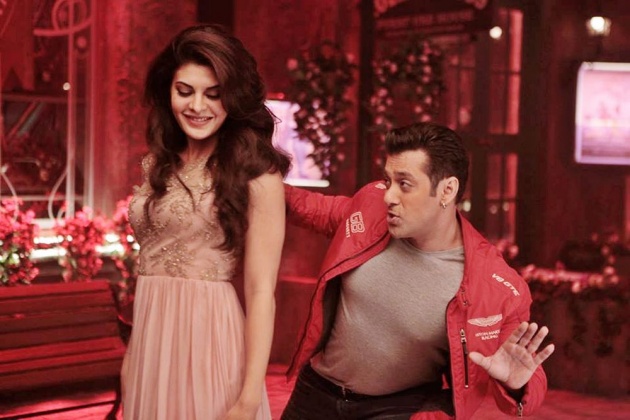 Image Credit: wirelesssoul.net
Video Credit: T-Series via Youtube.com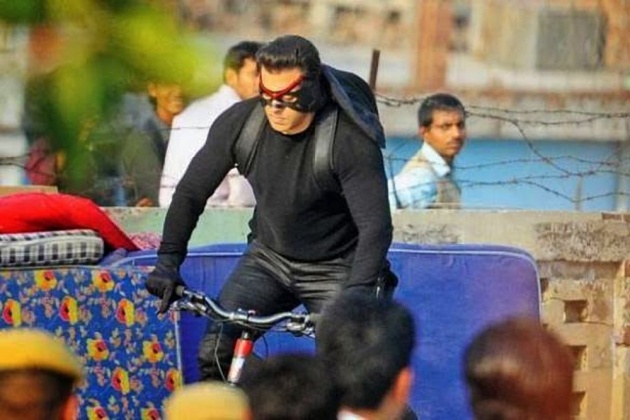 Image Credit: kickstoryreview.blogspot.com
✿ Here is Querlo Chat for you. Isn't it fun to chat with a Chatbot ?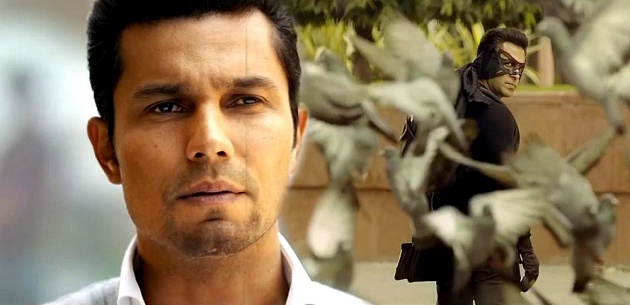 Image Credit: theladiesfinger.com
✔ My Movie Review - Conclusion

The movie Kick is a full action packed movie in which Salman Khan is the real Hero and he shows extreme determination and techniques to deceive the security personnel on all occasion when they encounter each other. Salman Khan also managed to create humor in the movie successfully by tricking other people in the movie as well. The acting team did very well, especially Randeep Hooda performed his role amicably and gave very tough time to Devil. The music of this movie is outstanding as all the songs from this movie were super-duper Hit in the Indian Music Industry. The music team for the movie includes big names such as Himesh Reshammiya, Meet Bros. and Yo Yo Honey Singh who are among the giants in the Indian Music Industry. The film was mainly shot in Poland and therefore filming locations were very good as well and the movie is full of beautiful sceneries. On the whole, I shall rate this movie 8 out of 10 stars as I enjoyed the movie very much.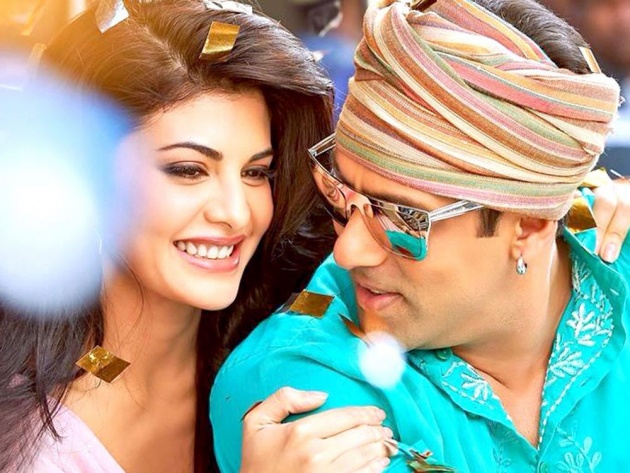 Image Credit: wallpapers.filmibeat.com
✿✸✔✤✪ - - - - - - - - - - - - - - - ✿✸✔✤✪ - - - - - - - - - - - - - - - ✿✸✔✤✪ - - - - - - - - - - - - - - ✿✸✔✤✪

Thanks for Reading. This Blog was written by Rafaquat Noman (a Resident of Saudi Arabia and a Traveler) for bitlanders. If you wish to join bitlanders, Click Here.


DISCLAIMER: The contents of Blog above are that of the author and does not represent his company or agency. The sites, videos, and photos used in this Blog are for information purposes only and links are available for direct access. The author does not receive any monetary benefit from those companies or sites.
✿✸✔✤✪ - - - - - - - - - - - - - - - ✿✸✔✤✪ - - - - - - - - - - - - - - - ✿✸✔✤✪ - - - - - - - - - - - - - - ✿✸✔✤✪