Bollywood Movie Review - Lootera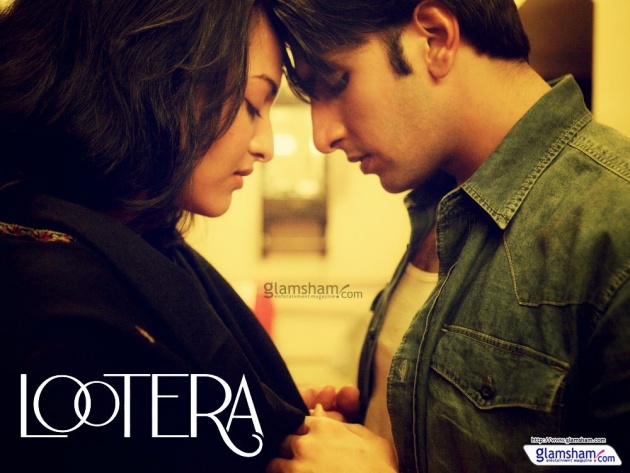 Image Credit: ratethefilms.blogspot.com
✔ Introduction
Hello Friends, I hope you are doing fine and are having a good time on bitlanders. Today I have come up with my another new blog with the title of "Bollywood Movie Review - Lootera". Friends, in this blog I shall review a unique Bollywood Hit movie "Lootera". This Bollywood movie is a unique movie because generally, a Hero makes efforts to get his Heroine throughout the movie and he faces different and difficult circumstances. Sometimes, he has to fight with the villain and sometimes he has to deal with the Heroine's father who is never approve of their relationship together. In this movie however, the Hero makes the Heroine fall in love and then he runs away by looting her house and his father's wealth because he is actually a thief. However, since he also loves the Heroine, therefore, he returns somehow in the life of Heroine who does not accept him initially. This movie was directed by Vikramaditya Motwane who has directed quite a few movies in his bout 20 years of career in the Bollywood. The Producer of the movie was Ekta Kapoor and the movie was supported by the Balaji Motion Pictures which is a famous name in Indian film production and distribution. The movie's story is based on O. Henry's 1907 short story The Last Leaf.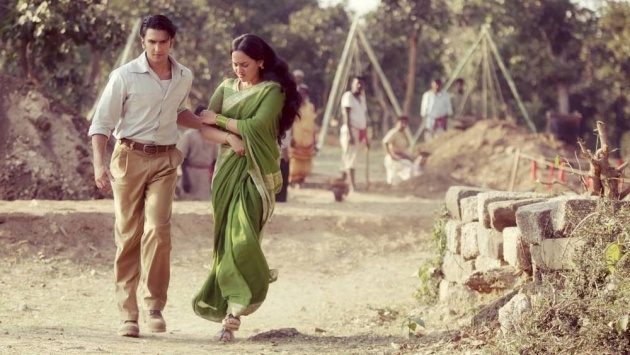 Image Credit: bollybrit.com
This movie "Lootera" was released on July 5, 2013 under the distribution banner of Balaji Motion Pictures. Some details of cast of this movie is as under:
✤ Ranveer Singh as Vijay
✤ Sonakshi Sinha as Pakhi Roy
✤ Adil Hussain as Inspector K. N. Singh
✤ Barun Chanda as Zamindar
✤ Vikrant Massey as Devdas
✤ Arif Zakaria as A.K.Bajpai
✤ Divya Dutta as Shyama
✤ Shirin Guha as Devyani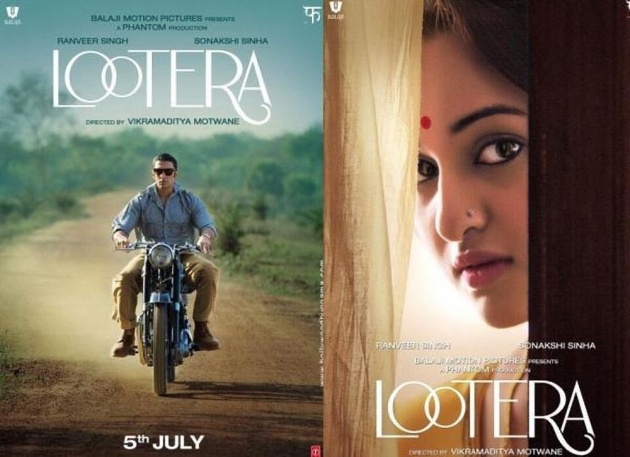 Image Credit: www.pinkvilla.com
Visually the film stuns with its detail. The frames, the setting (Dalhousie, Bengal), the cinematography has been done with utmost care and is one of Lootera's triumphs. The film's music has charm and melody and full credit to Amit Trivedi for rising to the challenge of attempting to create music from a bygone era.

Above all though, the film scores because of its sterling performances. Not just the lead pair, but the character artists too make an impact in their small yet significant parts. Special mention must be made of both Vikrant Massey as Varun's over protective friend Devdas, and Adil Hussain as Inspector K N Singh.
Review Extracts From: bollybrit.com
Video Credit: BalajiMotionPictures via youtube.com
✔ Plot Of The Movie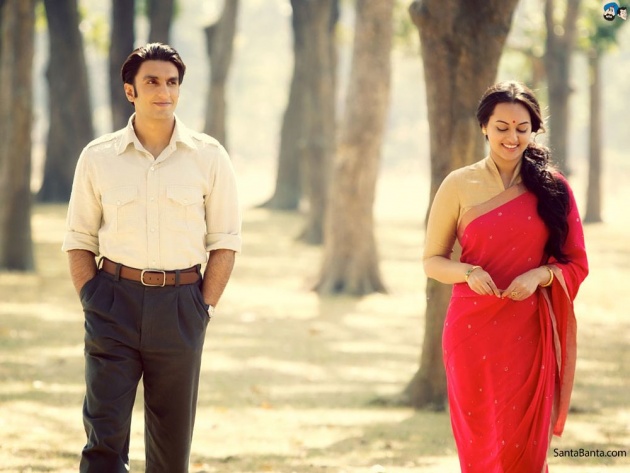 Image Credit: www.santabanta.com
The movie begins as a Bengali Landlord (Zamindar) takes her daughter to a nearby auditorium to watch a live performance of Indian dance. His daughter Pakhi Roy suffers from Asthma and before she could enjoy watching the show, she undergoes an asthma attack and in requires emergency treatment. She is taken to home in order to give her some rest. Soon she recovers and starts living a normal life. Her father once tells her a story in their leisure time that there used to be an ancient King in India who was very powerful, however, his soul was confined in a parrot, and he says that she is just like a parrot to him and his soul is in her. Therefore, he always wanted to see her happy in order to make his own life happy. On one eventful day, when Pakhi Roy was driving a car along with her friends and driver in her village, she accidentally hits a bike rider whose name is Vijay and he gets slightly injured. However, nothing serious happens as the boy does not make too much noise and lets Pakhi Roy leave the place. Later on, the same boy reaches her house and meets with her father and introduces himself as an archaeologist who is doing survey of this village and the temple which is just besides the Zamindar's house.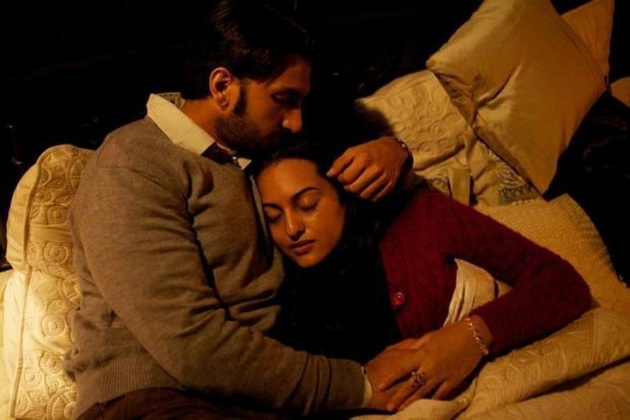 Image Credit: www.livemint.com
Vijay befriends with the Zamindar and starts to visit his house frequently. The Zamindar and her daughter gets very much impressed by the knowledge that Vijay seems to have and they offer him and his friend a space in their large mansion and both Vijay and his friend who is also his so called assistant start living there. As the time goes by, both Vijay and Pakhi Roy start falling in love with each other. Pakhi Roy thinks that Vijay is a well educated archaeologist who has a lot of knowledge in different fields. Her father also likes Vijay very much. Since the time depicted in the movie is of about the year 1953 which was just after the independence of sub-continent from British Colonial, the Government of India suddenly passes a new rule due to which the Zamindar's power as a landlord would reduce. Therefore, Zamindar decides to sell his belongings which also includes ancient artifacts. When Vijay comes to know this, he arranges for the seller who agrees to give a handsome price for those artifacts. Soon afterwards, Vijay proposes to Pakhi Roy who accepts the proposal and their wedding preparations start.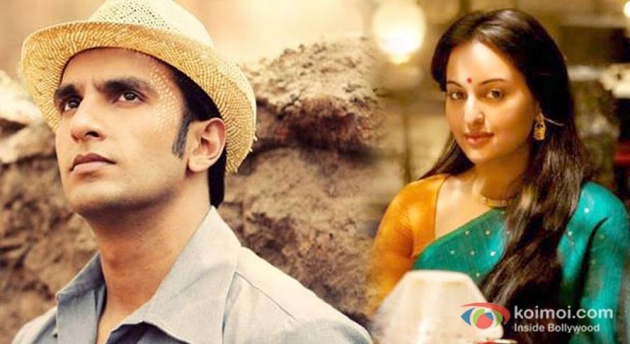 Image Credit: www.koimoi.com
As the time of wedding arrives, Pakhi Roy falls in love with Vijay more and more. However, just one day before the marriage ceremony, Vijay absconds with all the artifacts and other valuables from the house of Zamindar and it becomes clear that he actually was a thief which causes a very tense situation for Zamindar and his daughter Pakhi Roy. Later on, after one year Pakhi Roy is living in an uphill area because of her deteriorating health and with her broken heart. As the luck would have it, Vijay also comes to the same area for his next theft mission. However, since the Police is after him and his friend, they soon face the Police which results in an encounter. Vijay's friend gets killed and he manages to sneak into Pakhi Roy's house to treat his injuries where he finds her. Old memories again get fresh and Pakhi Roy asks him as to why he deceived her and her father who died because of him. However, they reconcile with each other as Paki Roy tells Vijay that he is safe in her house and she will save him from the Police. As the time goes by, Pakhi Roy tells Vijay that she is on the last stage of Tuberculosis and is about to die and shows Vijay a tree outside her house and says that as the last leaf of that tree falls, she will die. Vijay regrets leaving Pakhi Roy and asks for forgiveness. The health of Pakhi Roy starts to improve as Vijay is planning to leave the place. The Police finds him and shoots him to death and Pakhi later finds out that the only remaining single leaf was painted and glued by Vijay to encourage her and in order to make her recover from the disease. Pakhi Roy weeps in joy as she knows now that Vijay loved her from the bottom of his heart just the way she does.
✿ Here is Querlo Chat for you. Isn't it fun to chat with a Chatbot ?
Video Credit: mallstuffs via Youtube.com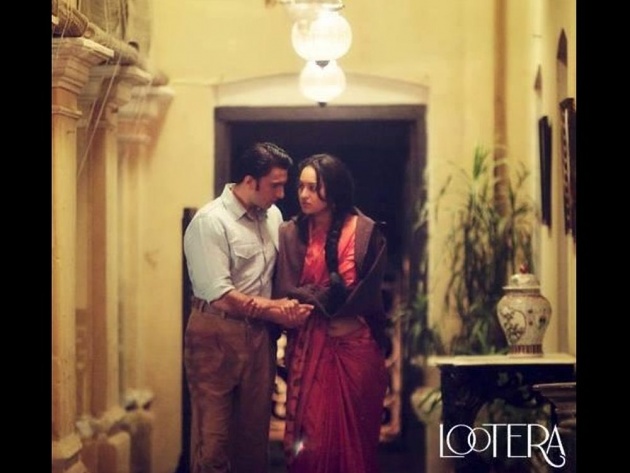 Image Credit: www.filmibeat.com
✔ My Movie Review - Conclusion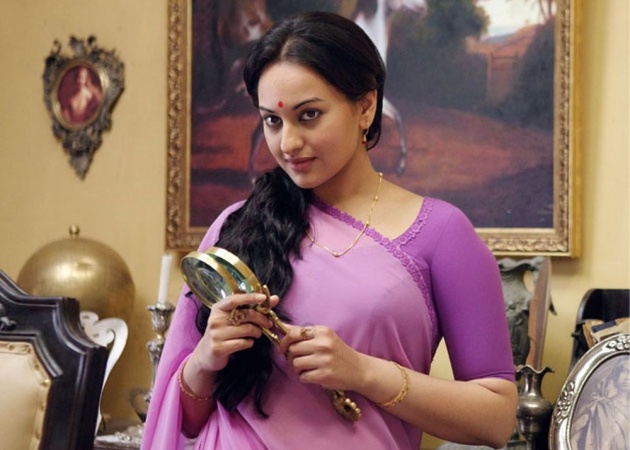 Image Credit: movies.ndtv.com
The movie "Lootera" has a very nice message that love can melt even a thief for whom the Police is looking outside but that thief wants to protect his love from the diseases that he caused by ditching her earlier. The filming sequence is very nice and the story has been executed very well on the screen. The film is very simple and straight but has its own attraction. The acting of Ranveer Singh and Sonkashi Sinha was outstanding in the movie. The much required songs in the movie are not many but are good and have become famous in the Indian Music Industry. The movie depicts that love has no boundaries and all of us need love at some point of our lives. Sometimes, breaking someone's heart can bring bad luck and the same has been shown in the movie. The Director and Producer have executed the movie pretty well and the same factor has made the movie famous in the Indian Cinema. The movie was regarded as one of the best movies produced and released in Indian Cinema in 2013.
✿✸✔✤✪ - - - - - - - - - - - - - - - ✿✸✔✤✪ - - - - - - - - - - - - - - - ✿✸✔✤✪ - - - - - - - - - - - - - - ✿✸✔✤✪

Thanks for Reading. This Blog was written by Rafaquat Noman (a Resident of Saudi Arabia and a Traveler) for bitlanders.


DISCLAIMER: The contents of Blog above are that of the author and does not represent his company or agency. The sites, videos, and photos used in this Blog are for information purposes only and links are available for direct access. The author does not receive any monetary benefit from those companies or sites.
✿✸✔✤✪ - - - - - - - - - - - - - - - ✿✸✔✤✪ - - - - - - - - - - - - - - - ✿✸✔✤✪ - - - - - - - - - - - - - - ✿✸✔✤✪