Bollywood Movie Review - Pad Man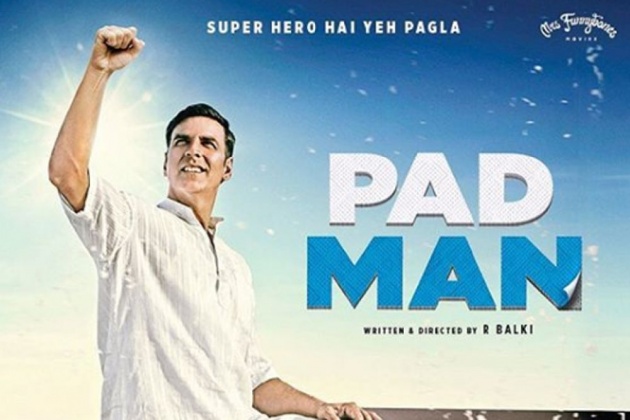 Image Credit: hindi.firstpost.com
✔ Introduction
Hello Friends, today I have come up with my another new Blog with the title of "Bollywood Movie Review - Pad Man" which is about a Bollywood movie released in 2018. This movie is based on life experiences of an Indian businessman and a social entrepreneur Arunachalam Muruganantham who invented his own Sanitary Napkins for women keeping in view the poverty level and unhygienic living conditions in Indian population. This movie was directed by R. Balakrishnan who is among veteran Film Directors in the Indian Film Industry. The film story also revolves around a remote area in an Indian village where people are poor and do not have enough resources in their daily lives.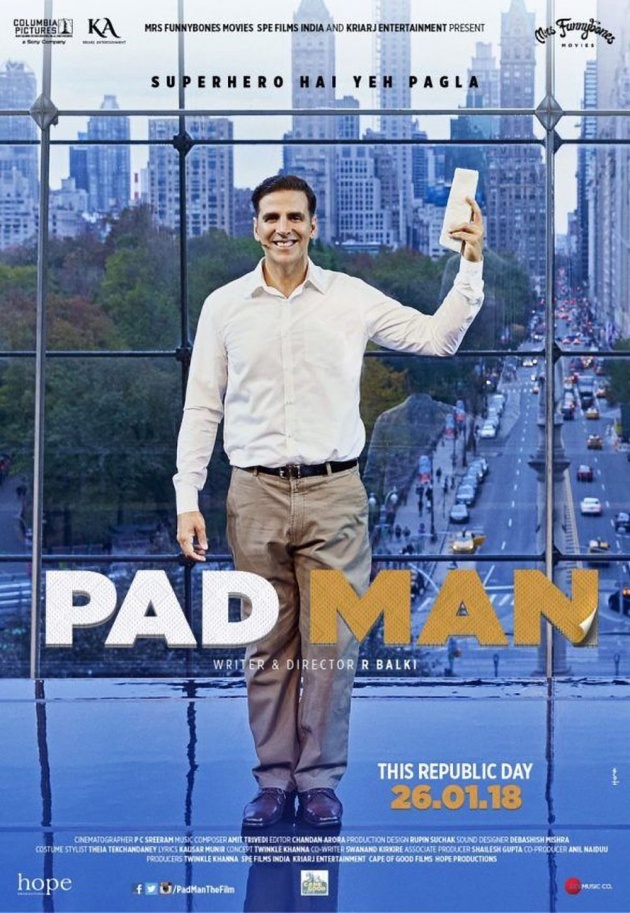 Image Credit: www.pinterest.co.uk
The movie "Pad Man" was released on February 9, 2018 under the distribution banner of
Sony Pictures Motion Picture Group. Some details of cast of this movie is as under:
✤ Akshay Kumar as Lakshmikant Chauhan
✤ Sonam Kapoor as Pari Walia
✤ Radhika Apte as Gayatri Chauhan
✤ Riva Bubber as Tinku's mother
✤ Mrinmayee Godbole as Sister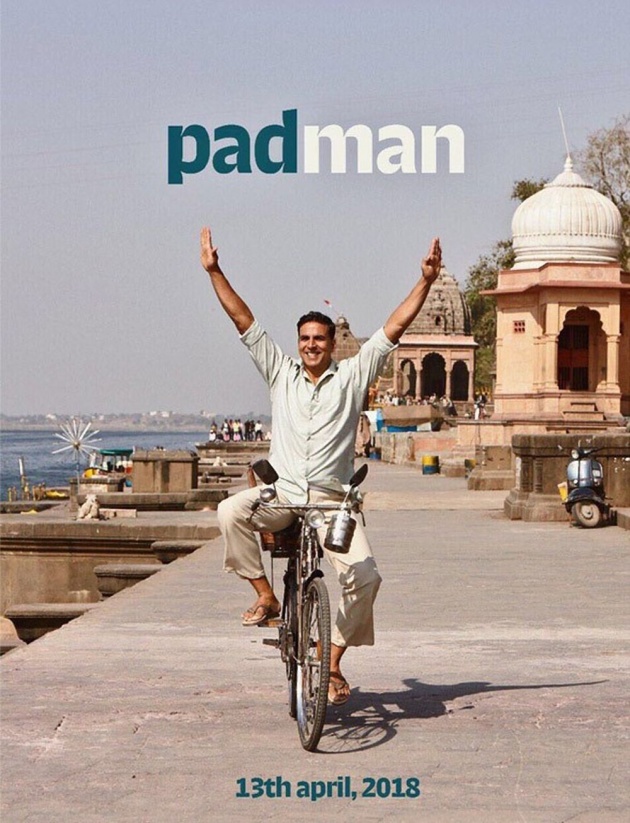 Image Credit: www.santabanta.com
The people who are crazy enough to think they can change the world are the ones who do. Through Padman, R Balki tells the real life inspiring story of Arunachalam Muruganantham (played by Akshay Kumar), a social entrepreneur from Coimbatore, who invented low cost sanitary napkins in India, despite the massive opposition and humiliation he was subjected to. The director changes the film's setting to Maheshwar, Madhya Pradesh, while retaining the core of his courageous story.


Given the constant mention of statistics pertaining to the inadequate percentage of women who use pads in India, and reiteration of the film's issue based motive, Padman often seems like a Public Service Advertisement parading as a commercial film. In order to appeal to the lowest common denominator, things are over-explained and all of this results in a sluggish progression of events. However, given how awkward women are made to feel even today while buying sanitary pads from a medical store, this social drama makes for an important film that needs to be watched.
Information Source: timesofindia.indiatimes.com
Video Credit: Sony Pictures India via youtube.com
✔ Plot Of The Movie
The film begins as hero of the film Laxmikant Chauhan gets married with another village girl whose name is Gayatri in the movie. Laxmikant Chauhan is a normal village guy who does not have many inspirations in life and he just wants to live a normal life with his wife and other family members. He does not have much idea about women's periods and menstrual cycle. Therefore, when his wife gets periods and is refrained from doing any house-chores, Laxmikant Chauhan gets astonished. Then he gets more upset when he sees that his wife is not using proper sanitary pads but some dirty clothes and other stuff. He is not happy with the situation and buys her wife some sanitary pads which cost him quite a few bucks. His wife is not happy at this because he spent money on sanitary pads which otherwise could have been spent for other much more important edible items. His wife tells him to return those sanitary pads, however, Laxmikant Chauhan takes them to his work place where these sanitary pads are used on an injured person to stop his blood flow while on duty.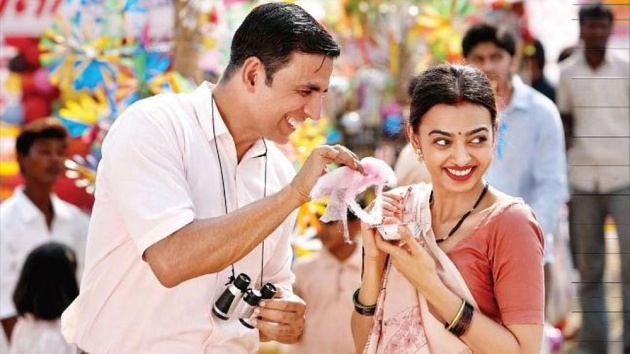 Image Credit: www.indiatoday.in
Laxmikant Chauhan sees that in his village and his women relatives do not use proper sanitary pads because for most of them these sanitary pads are not affordable. He starts trying to make cheap sanitary pads on his own and makes one. He gives it to his wife for testing but it fails. When village people come to know about Laxmikant Chauhan's intentions to make new kind of sanitary pads, they mock at Laxmikant Chauhan and feel that Laxmikant Chauhan is after an absurd idea and has a dubious and dirty mind. He also gives one pad to his sister on which his in-laws get infuriated and take her sister away and warn Laxmikant Chauhan not to meet his sister again. He gets the same treatment from his wife's relatives who take her wife Gayatri away from Laxmikant Chauhan because they think that Laxmikant Chauhan has lost his mind and needs some medical and psychiatrist's help. When Laxmikant Chauhan has no one else on whom he could test his sanitary napkins, then he tests those napkins on himself and is teased by everyone else when they see red spots on his trousers due to failed "Sanitary Napkin Test".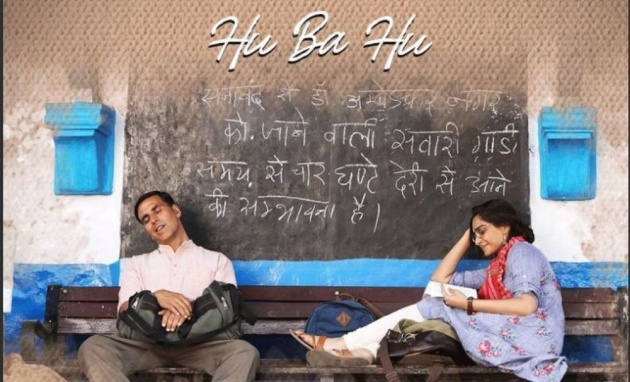 Image Credit: abpnews.abplive.in
Soon Laxmikant Chauhan realizes that he needs to learn how to make sanitary napkins because he had failed to make a good one. He gets enrolled in a college for the same purpose where he meets a lady Pari Walia who encourages him to go on with his plans. However, Laxmikant Chauhan's professors do not encourage him and tell him that it requires a lot of money to buy machines which are necessary for making sanitary napkins. However, this does not stop Laxmikant Chauhan and he tries to make his own machine for sanitary napkins. He soon succeeds and gives one sample to Pari Walia for testing. She gives him the feedback that his sanitary pad was just like any other costly sanitary napkins available in the markets. She also helps him to participate in an Innovation Fair Exhibition in which he manages to impress the event organizers and wins the first prize. His new innovation is regarded as one of the most useful innovations and he gets famous instantly. He is also invited at the UNICEF and is awarded for his services to humanity. Later, he is also respected by his own Government in India and gets the highest civil honor from the Government. In the end, people realizes that Laxmikant Chauhan is a hero who always wanted to help poor women of the society. After he gains back his respect in the village, Laxmikant Chauhan and Gayatri meet up again and they both start a new happy life as the film ends.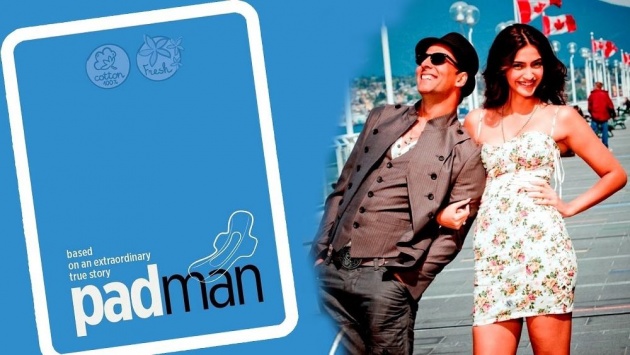 Image Credit: medium.com
✿ Here is Querlo Chat for you. Isn't it fun to chat with a Chatbot ?
Video Credit: Zee Music Company via youtube.com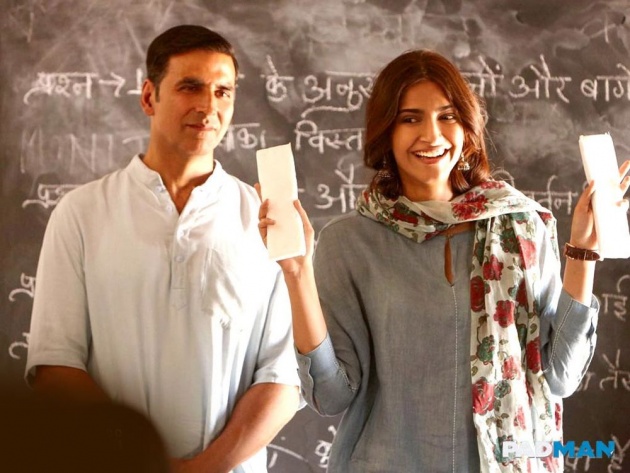 Image Credit: wallpapers.filmibeat.com
✔ My Movie Review - Conclusion
The movie Pad Man is a very good entertaining movie and is a must watch for business entrepreneurs with a lot of lessons for them. The movie teaches that if you want to invent something useful for the humans, the humans can only be the biggest opposition to your innovation. However, a successful entrepreneur knows that the invention he or she is going to make will create a huge difference in the daily life of humans. The inventor must not stop and if he is mocked then it should only make him stronger in his way of making new inventions. The story of the movie Pad Man is awesome, picturization and filming sequence are very good. Whatsmore, all the actors did very well apart from the film Director and Producer who came up with such a unique idea. The movie was welcomed on the big screen and has been a very good performer. The movie has managed to earn more than Indian Rupees 1200 Million and has been declared as a Commercially Hit movie.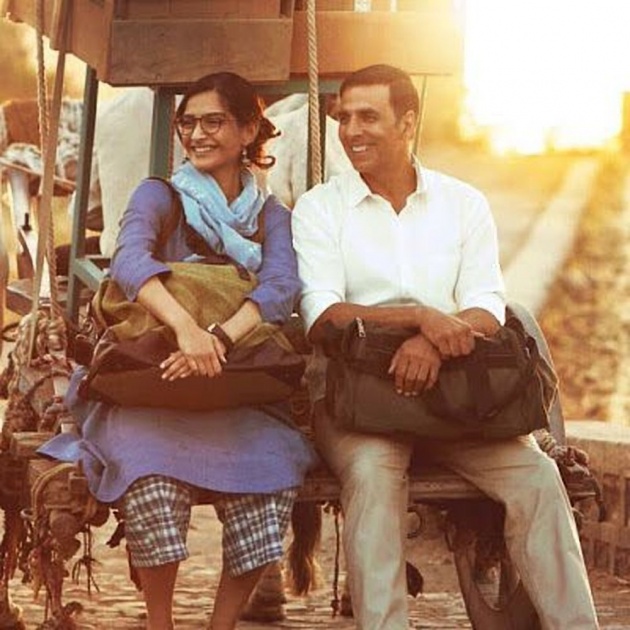 Image Credit: www.pinterest.com.au
✿✸✔✤✪ - - - - - - - - - - - - - - - ✿✸✔✤✪ - - - - - - - - - - - - - - - ✿✸✔✤✪ - - - - - - - - - - - - - - ✿✸✔✤✪

Thanks for Reading. This Blog was written by Rafaquat Noman (a Resident of Saudi Arabia and a Traveler) for bitlanders.


DISCLAIMER: The contents of Blog above are that of the author and does not represent his company or agency. The sites, videos, and photos used in this Blog are for information purposes only and links are available for direct access. The author does not receive any monetary benefit from those companies or sites.
✿✸✔✤✪ - - - - - - - - - - - - - - - ✿✸✔✤✪ - - - - - - - - - - - - - - - ✿✸✔✤✪ - - - - - - - - - - - - - - ✿✸✔✤✪