Bollywood Movie Review - Prem Ratan Dhan Payo
Image Credit: songsmp3maza.blogspot.com
✔ Introduction

Hello Friends, I hope you are doing fine and are having a good time on bitlanders. Today I have come up again with my another new blog with the title of "Bollywood Movie Review - Prem Ratan Dhan Payo". Friends, this blog is about a recently released star-studded Hit Bollywood movie "Prem Ratan Dhan Payo". This story of the movie revolves around a Prince who is the ruler of an Indian State and is a very nice as well as kind ruler and his public is very happy with him and the way he is ruling the state. However, in his relatives there are some enemies who want to get rid of him in order to occupy the wealth as well as snatch the ruling status from him. He suffers a deadly attack maneuvered by his enemies and is supposed to be dead, however he is saved by his faithful employees who know the reasons behind this attack. When he returns after regaining health, he removes those enemies and tries to pacify his closer relatives (step-brother and step-sisters) to befriend with him. This film was directed by Sooraj Barjatya and was produced by Rajshri Productions, an Indian Film Production House.

Image Credit: www.hotstar.com
The movie "Prem Ratan Dhan Payo" was released on November 12, 2015 under the distribution banner of Fox Star Studios. Some details of cast of this movie is as under:
✤ Sonam Kapoor as Mithali Rajkumari
✤ Salman Khan as Prem and Yuvraj Vijay Singh
✤ Anupam Kher as Diwan Sahab
✤ Neil Nitin Mukesh as Yuvraj Ajay Singh
✤ Armaan Kohli as Chirag Singh
✤ Swara Bhaskar as Rajkumari Chandrika
✤ Sanjay Mishra as Chaubey Ji
✤ Manoj Joshi as Mr. Bhandari
✤ Aashika Bhatia as Rajkumari Radhika
✤ Deepak Dobriyal as Kanhaiya
Salman performs with superb finesse, skillfully creating a caviar-chole bhature cinematic contrast. His Vijay is tense, terse and taut, radiating machismo but no gentleness, loneliness with king-sized ego. His Prem is luminous with life, cheekily cheery - teasing Diwanji as 'virgin Bapu' - then deepening, like sugar stirred into kheer, in silent gazes of hesitant love. The acting is ace - this year is Salman's finest yet in cinematic grace.

Sonam carries off her princess beautifully, a stylish cross between Gayatri Devi and Coco Chanel, conveying a girl wrapped in delicate chiffon, but with a free, passionate soul. Deepak Dobriyal delights as Prem's dost Kanhaiya, Armaan works a violent swagger well while Neil sulks as a sour prince whose gimlet has way too much lime. Playing bitter sisters, Swara and Aashika have one of the film's sweetest moments - with a brother who stops being a royal pain.
Review Extracts From: timesofindia.indiatimes.com
Video Credit: Rajshri via Youtube.com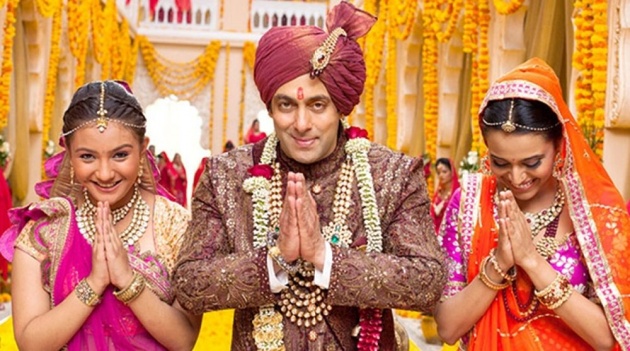 Image Credit: indianexpress.com
✔ Plot Of The Movie
The movie begins as Prem is taking part in a Drama troupe and is giving his performance and then goes with his friend Kanhaiya to his hometown where he sees the Princess Maithili who has come from the Palace to visit the area and to meet with people. He falls in love with her and feels love at the first sight. His job is to perform in different stage plays and that is what he does for living along with his friend. In the neighboring Indian State of Pritampur, Yuvraj Vijay Singh is the ruler who is a straight-forward and a public friendly ruler. He has estranged relationships with her step-sisters Rajkumari Chandrika and Rajkumari Radhika who do not live with him and have separate living arrangements. They have also filed a Court Case against Yuvraj Vijay Singh for property as they think they have been deprived of their rights. Furthermore, Yuvraj Vijay Singh also has a step-brother Yuvraj Ajay Singh who also feels that he has been deprived of his right of being the next ruler as Yuvraj Vijay Singh has been announced to be the next ruler of the State.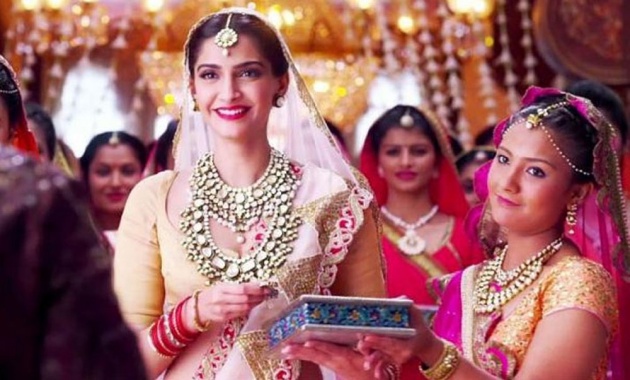 Image Credit: zeenews.india.com
Yuvraj Ajay Singh has a Manager Chirag Singh and a Secretary Sameera who he has deployed to take information and whatever is going around in the palace in order to make the future strategy. On one eventful day, they execute their assassination plan and as a result Yuvraj Vijay Singh falls in a deep gulch and gets badly injured. He is taken to a safer and a secret place by Diwan Sahab and Sanjay who is the head of security at the Palace, where he is treated by two Doctors. They want to keep this matter very secret as Yuvraj Vijay Singh's life is in great danger and the enemy may strike again. On the other hand, Yuvraj Ajay Singh and his Manager Chirag Singh assume that Yuvraj Vijay Singh is dead, however they are also in doubt because there is no clear announcement from the royal management. Besides, on one day, Prem and his friend Kanhaiya are in the fruit and vegetable market when they are spotted by Sanjay . Since Prem is extremely lookalike of Yuvraj Vijay Singh, therefore, being a faithful employee of Yuvraj Ajay Singh, he thinks Prem can replace Yuvraj Vijay Singh for a little while as long as real Yuvraj Vijay Singh is in bed and is in critical stage of his health. Sanjay takes Prem and his friend to Diwan Sahab for further discussion and decision in this regard.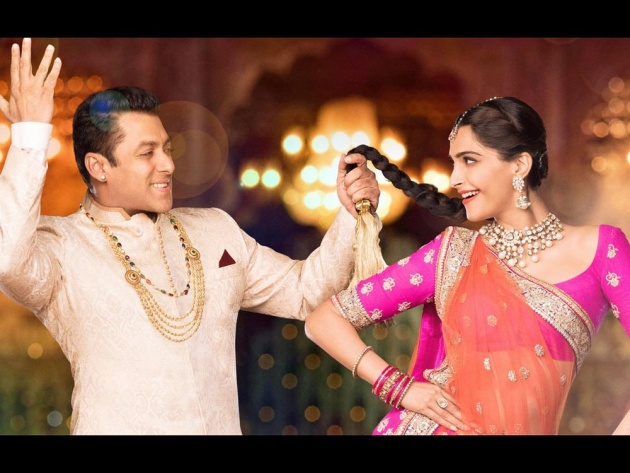 Image Credit: wallpapers.filmibeat.com
Diwan Sahab and Sanjay ask Prem to act as Yuvraj Vijay Singh and take Prem to the Palace. Prem is trained and guided by Diwan Sahab and is prepared for the next challenges in life. Meanwhile, Mithali visits the palace to meet with Yuvraj Vijay Singh where she is impressed with his personal traits and falls in love with him, whereas she does not know that it is Prem she has fallen in love with and not Yuvraj Vijay Singh. Prem also feels that when Mithali will come to know about the reality, she will get hurt. Prem in the form of Yuvraj Vijay Singh makes peace with step-sisters Rajkumari Chandrika and Rajkumari Radhika and manages to reunite the family. On the other hand, Yuvraj Ajay Singh and his Manager Chirag Singh are in great distress as to how Yuvraj Vijay Singh managed to escape the death and now he has merged the family in an even stronger bond. Now with a little effort, they come to know that Yuvraj Vijay Singh is not real and they managed to find the real one and captivate him. Chirag Singh deceives Yuvraj Ajay Singh by releasing Yuvraj Vijay Singh and brainwashing him that his real enemies are Yuvraj Ajay Singh and Prem. Heavy fight ensues between Yuvraj Vijay Singh and Yuvraj Ajay Singh but Prem and his friend Kanhaiya appear and clear the confusion between them and in the meantime, Chirag Singh dies as the building he is in collapses suddenly. Mithali gets deranged when she comes to know about Prem acting as Yuvraj Vijay Singh, however, soon she pacifies and marries Prem to live a happy life together.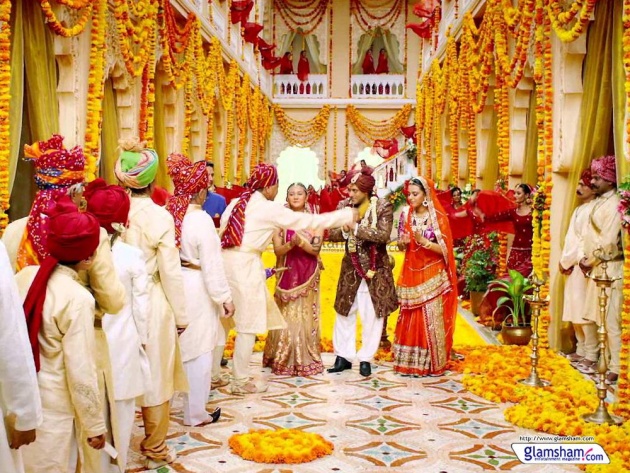 Image Credit: www.glamsham.com
Video Credit: T-Series via Youtube.com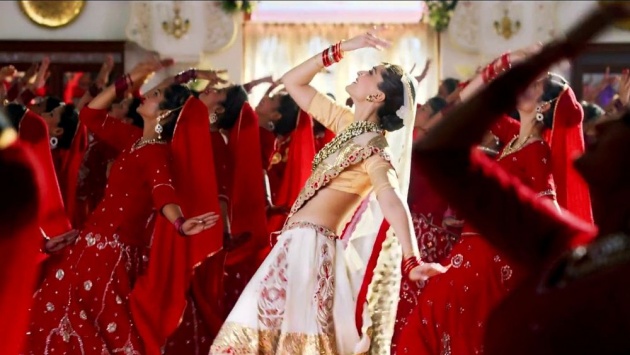 Image Credit: www.wallpapersandbackground.com
✿ Here is Querlo Chat for you. Isn't it fun to chat with a Chatbot ?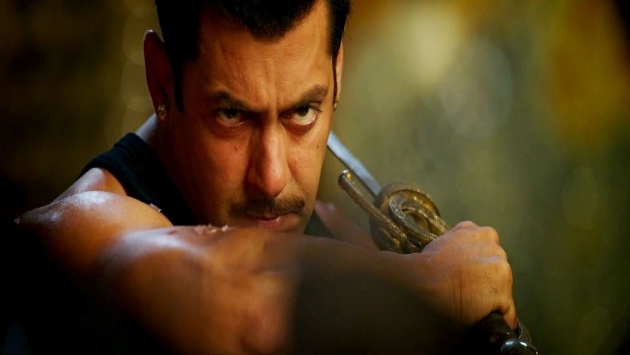 Image Credit: wallpaperclicker.com
✔ My Movie Review - Conclusion
The movie Prem Ratan Dhan Payo has a very much antique touch and the filming locations were used which gave the impression of historical buildings used by kings and princes. It surely depicts especially the way Mughal Kings used to rule over the sub-continent. They had to face in-house politics as well as outside wars with different enemies. The filming sequence of the story was very good as well as the songs which were famous on Indian Music Charts. The acting of all the characters played in the movie was awesome and picturization was very good as well. The one main difference between this movie and other movie was the costume collection used in this movies which was superb. The movie was a blockbuster on the Indian Cinema and managed to become on of the highest grossing movies of the year.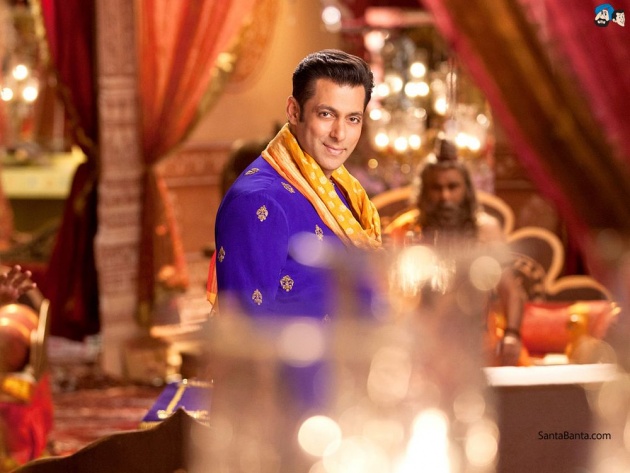 Image Credit: www.santabanta.com
✿✸✔✤✪ - - - - - - - - - - - - - - - ✿✸✔✤✪ - - - - - - - - - - - - - - - ✿✸✔✤✪ - - - - - - - - - - - - - - ✿✸✔✤✪

Thanks for Reading. This Blog was written by Rafaquat Noman (a Resident of Saudi Arabia and a Traveler) for bitlanders.


DISCLAIMER: The contents of Blog above are that of the author and does not represent his company or agency. The sites, videos, and photos used in this Blog are for information purposes only and links are available for direct access. The author does not receive any monetary benefit from those companies or sites.
✿✸✔✤✪ - - - - - - - - - - - - - - - ✿✸✔✤✪ - - - - - - - - - - - - - - - ✿✸✔✤✪ - - - - - - - - - - - - - - ✿✸✔✤✪