Bollywood Movie Review - Talaash (The Answer Lies Within)

Image Credit: wiciwit.com
✔ Introduction



Hello Friends, I hope you are doing fine and are having a good time on bitlanders. Today I have come up again with my another new blog with the title of "Bollywood Movie Review - Talaash (The Answer Lies Within)". Friends, this blog is about a star-studded Hit Bollywood movie "Talaash". The main idea behind the story of this movie revolves around the concepts of supernatural and a little bit horror film. The bigger message that this movie forwards is that one needs to find answers to their problems from within and they are the only ones who can pacify themselves. This movie depicts a practical person who does not believe in supernatural things but in the course of events, he comes to know that these things exists and sometimes can help you or ask for help considering you being an ideal person for that matter. The story of this movie was written by Reema Kagti who also co-directed the movie and ended with a beautiful result. The movie was produced by the Excel Entertainment, an Indian Film Production Company based in Mumbai.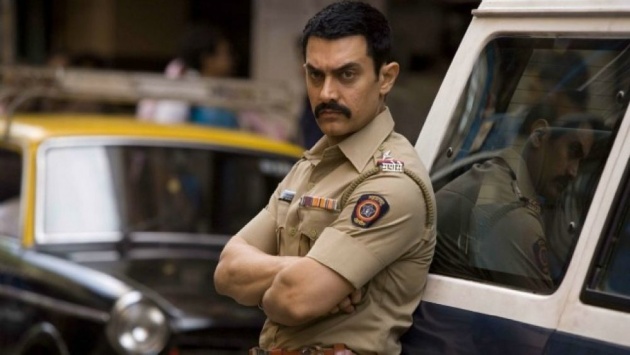 Image Credit: www.hollywoodreporter.com
The movie "Talaash" was released on November 30, 2012 under the distribution banner of Reliance Entertainment. Some details of cast of this movie is as under:
✤ Aamir Khan as Inspector Surjan Singh
✤ Kareena Kapoor as Rosie
✤ Rani Mukerji as Roshni
✤ Nawazuddin Siddiqui as Taimur
✤ Rajkummar Rao as Sub Inspector Devrath
✤ Shernaz Patel as Frenny
✤ Sheeba Chaddha as Nirmala
✤ Suhaas Ahuja as Sanjay Kejriwal
✤ Vivan Bhatena as Armaan Kapoor
✤ Aditi Vasudev as Mallika
✤ Subrat Dutta as Shashi
✤ Gulfam Khan as Madam X
✤ Pariva Pranati as Soniya Kapoor
Talaash belongs to the genre of cinema noir of which there are few examples in recent times. This film is a good attempt at revisiting suspense flicks that were a huge craze in the 50-60s. To bring Gen-Now up to speed, back then movies like CID, Mera Saya, Woh Kaun Thi weaved magic on celluloid for patrons back then. But, make no mistake here. Though, Talaash has the mystique of the cinema Raj Khosla; it is modern in its approach and the setting is contemporary.
Review Source: timesofindia.indiatimes.com
Video Credit: T-Series via Youtube.com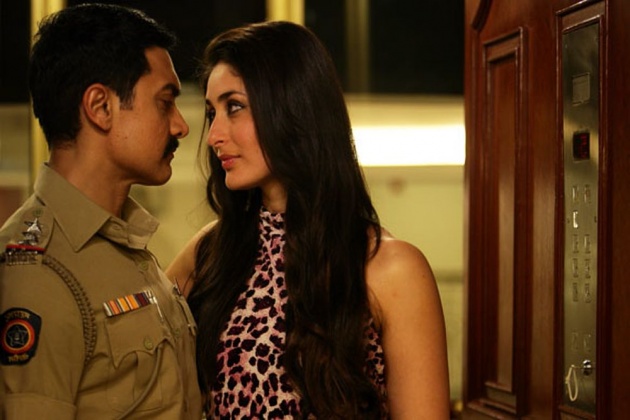 Image Credit: www.farnazfever.com
✔ Plot Of The Movie
The movie begins as a film star Armaan Kapoor is driving his car very fast in the middle of the night near the beach and as one person sleeping on the footpath wakes up due to the noise of the speeding car, the car instantly changes its direction and hurls itself towards its right side into the sea which results in the death of Armaan Kapoor. Next day, that sleeping man describes what he saw last night to Inspector Surjan Singh who is investigating this case. Apparently, the driver lost his control over the car but the same incidents had happened quite a few times in the recent past, therefore, Inspector Surjan is in distress as to what is causing the accidents at the same place for such a long time. Anyways, he starts investigating the matter and meets with the family of Armaan Kapoor to get the clue. Besides, Inspector Surjan is not having a very good marital relation with his wife anymore because his only 8 years old son was drowned when the whole family was on picnic. After that incident, Armaan Kapoor had been in depression as well as in guilt because he thought he could not keep an eye on his children when he went into deep water, therefore, he blamed himself for the incident and that has also resulted in a sour relationship with his wife Roshni.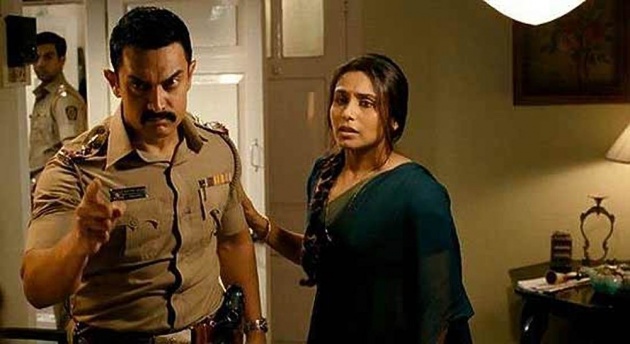 Image Credit: www.outlookindia.com
Inspector Surjan Singh's wife Roshni is also in distress after the death of her son but has found an activity in the form of her neighbor Frenny who deals in Mediumship and Roshni has been able to pacify herself when she communicated with her son's soul with the help of Frenny. Inspector Surjan Singh thinks that this practice of Mediumship is nonsense and has warned Frenny as well as his wife Roshni so many times to stop this useless practice as this does not happen in real world. Soon, the thinking of Inspector Surjan Singh in this regard proves wrong when he meets Rosie during the investigation of Armaan Kapoor's accident and death and she pacifies him quite a bit and Inspector Surjan Singh also feels calm with her. When Armaan Kapoor's wife tells him that Armaan had a hefty amount of Indian Rupees two Million with him just before his accident, it comes out that Armaan gave that money to Shashi who was blackmailing Armaan for something which nobody knew. It is revealed later that Shashi had escaped from his house after hearing Armaan's death and his friend Taimur overheard him blackmailing Armaan and as Shashi vanishes from the scene, Taimur finds Shashi's old mobile SIM and he also starts blackmailing Armaan's friend Sanjay who thinks that it is another game played by Shashi, therefore, Sanjay kills Shashi through another person who kills for money.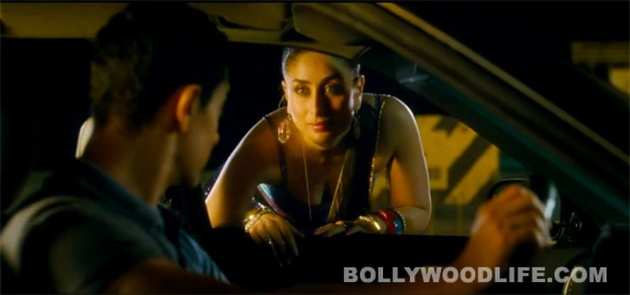 Image Credit: www.bollywoodlife.com
Sanjay gets infuriated that Taimur knows that he killed Shashi, therefore, he makes another plan to kill Taimur and sends his two men to kill him. However, after killing Taimur (who took the money from Sanjay and gave it to his girlfriend Nirmala in order to start a new life with her before being chased and killed) one of those men is caught and he reveals that Sanjay is behind this killing. When Inspector Surjan Singh confronts Sanjay, he informs that six months ago he along with Armaan Kapoor and another friend tried to make out with a prostitute who Shashi arranged for them, but in the running car, one of the friend started playing with that prostitute which resulted in accident and the girl died and they buried the dead-body near the sea. When Inspector Surjan Singh comes to know that this accident place is the same where other frequent accidents have been happening and the girl is Rosie with whom he has been spending his time recently, he can't believe that he has been dating a ghost. When Inspector Surjan Singh is taking Armaan to the Police Station and they cross the same place of previous accidents, he suddenly see Rosie in the backseat and then in front of the car and he applies emergency brakes but he loses his control and his Police car rams into the boundary wall before falling into the sea just Like Armaan Kapoor's car. Sanjay dies in the accident, however, Inspector Surjan Singh is saved by Rosie who appears and opens the car's door for him in deep waters. After this incident, Inspector Surjan Singh starts believing in the Mediumship and he along with his wife get a message from their son through Frenny to be happy as he wants to see them together and full of life. Inspector Surjan Singh abides by the wish of his dead son as he starts to live a happy and healthy life again with his wife.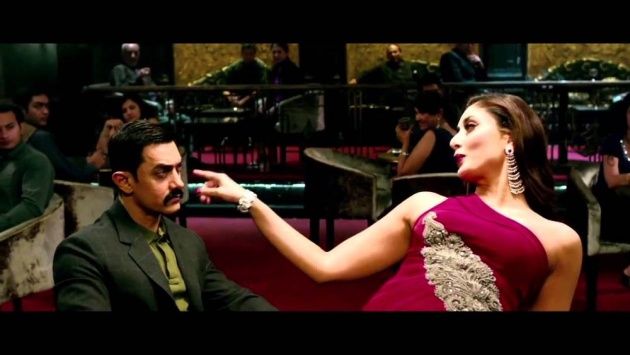 Image Credit: www.youtube.com
Video Credit: T-Series via Youtube.com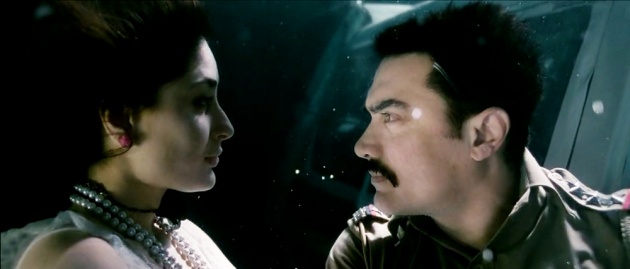 Image Credit: filmysasi.com
✿ Here is Querlo Chat for you. Isn't it fun to chat with a Chatbot ?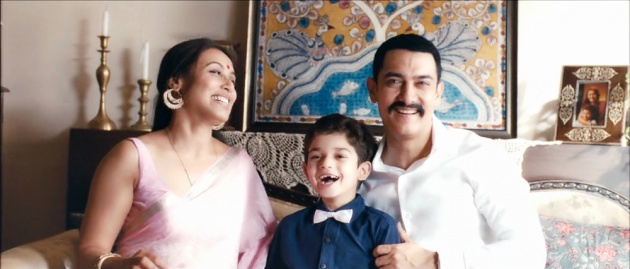 Image Credit: filmysasi.com
✔ My Movie Review - Conclusion
The movie Talaash (The Answer Lies Within) is a very unique movie and has a very effective topic to make a film on. The central idea of the movies is that sometimes answers to your problems and queries are around you but you need to concentrate a little bit to find them. The movie was a huge Hit in the Indian Cinema and Bollywood movie lovers across the world loved this movie very much. Kudos to the Director and Producer of this movie to bring up such a masterpiece. I liked this movie very much because there is an element of thrill and suspense throughout the movie which keeps the viewers interested in the movie. The acting of all the team was superb, in particular, Aamir Khan made this movie a special one by giving a remarkable performance. Although this movie did not have too much music but still this movie made its mark and became one of the highest earning movies in the year it was released.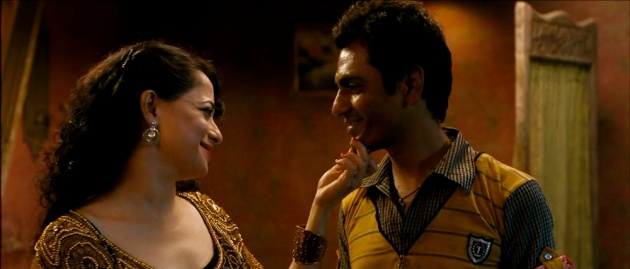 Image Credit: filmysasi.com
✿✸✔✤✪ - - - - - - - - - - - - - - - ✿✸✔✤✪ - - - - - - - - - - - - - - - ✿✸✔✤✪ - - - - - - - - - - - - - - ✿✸✔✤✪

Thanks for Reading. This Blog was written by Rafaquat Noman (a Resident of Saudi Arabia and a Traveler) for bitlanders.


DISCLAIMER: The contents of Blog above are that of the author and does not represent his company or agency. The sites, videos, and photos used in this Blog are for information purposes only and links are available for direct access. The author does not receive any monetary benefit from those companies or sites.
✿✸✔✤✪ - - - - - - - - - - - - - - - ✿✸✔✤✪ - - - - - - - - - - - - - - - ✿✸✔✤✪ - - - - - - - - - - - - - - ✿✸✔✤✪