Bollywood Movie Review - Tanu Weds Manu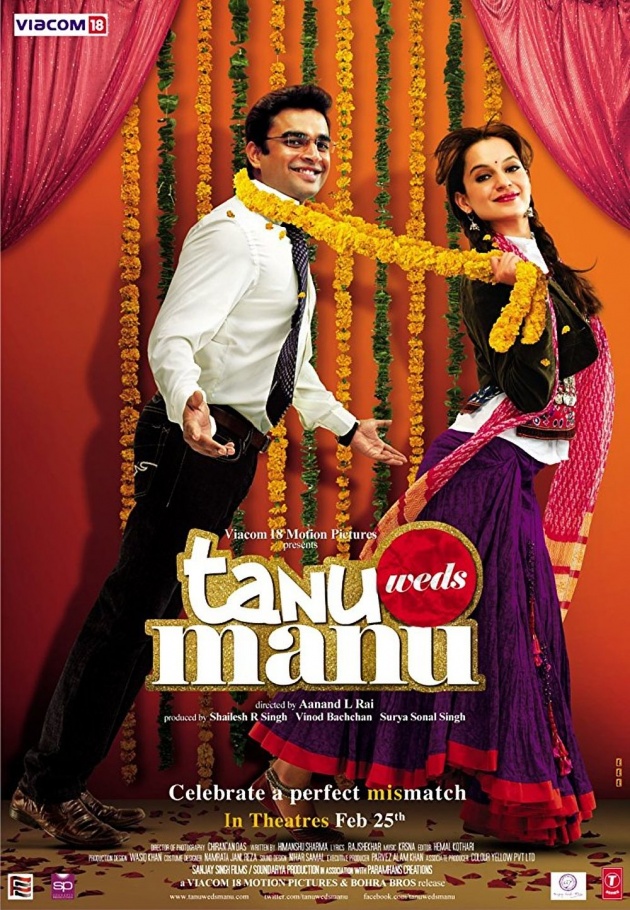 Image Credit: www.imdb.com
✔ Introduction



Hello Friends, I hope you are doing fine and are having a good time on bitlanders. Today I have come up again with my another new blog with the title of "Bollywood Movie Review - Tanu Weds Manu". Friends, this blog is about a Mega Hit Bollywood movie "Tanu Weds Manu". This movie is about two lovers Tanu and Manu who got married despite all odds and against the wishes of many people in their family. This movie throws light on their relationship and how they cope up with their relatives as well as one lover who does not have good reputation in the society and has never been approve of their marriage. The main theme of this movie is based on romantic comedy and it shows how a true lover can turn the table to get his love of life. The film's story was written by Himanshu Sharma and was directed by Aanand L. Rai and both of them are award winning Screenplay Writers, Producers and Directors. The Indian Film Production Company which created this movie was Soundrya Production.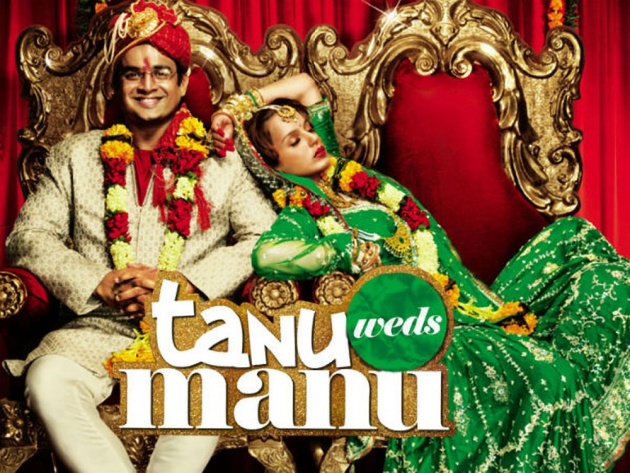 Image Credit: hindi.filmibeat.com
This movie "Tanu Weds Manu" was released on February 25, 2011 under the distribution banner of Viacom 18 Motion Pictures. Some details of cast of this movie is as under:
✤ R.Madhavan as Manu
✤ Kangana Ranaut as Tanu
✤ Jimmy Sheirgill as Raja
✤ Rajendra Gupta as Tanu's Father
✤ K K Raina as Manu's Father
✤ Deepak Dobriyal as Pappi
✤ Dipti Mishra as Manu's Mother
✤ Navni Parihar as Tanu's Mother
✤ Neha Kaul as Ayushi
✤ Ravi Kishan as Raja's friend
✤ Eijaz Khan as Jassi
✤ Swara Bhaskar as Payal
The film manages to hook you with its sheer atmospherics. The director creates an extremely busy and colourful canvas brimming with characters who are anything but cardboard cut-outs. If Madhavan fleshes out a heart-tugging, oh-so-lonely and acutely desi NRI, winning you over with his shy smiles and well-mannered chutzpah, then Kangna Ranaut's wild cat rebel is endearing too. The Friends Inc also pitches in an inspired act with the groom's best buddies Deepak Dobriyal and Eijaz Khan adding fun and games to the raucous proceedings. On the bride's side, it is the spunky Payal (Swara Bhaskar) who infuses verve, even while emerging as Kangna's counsel and guide. As for Jimmy Sheirgill, must we reiterate: Give him a role, guys; he's good! In fact, the highpoint of Tanu weds Manu is not so much the confused romance between Madhavan and Kangana. Instead, it is the `bromance' (dosti-dushmani) between Madhavan and Jimmy that grabs eyeballs with its volcanic undercurrents, which alas, are too few and far between.
Review Source: timesofindia.indiatimes.com
Video Credit: Bollywood Hot Babes via Youtube.com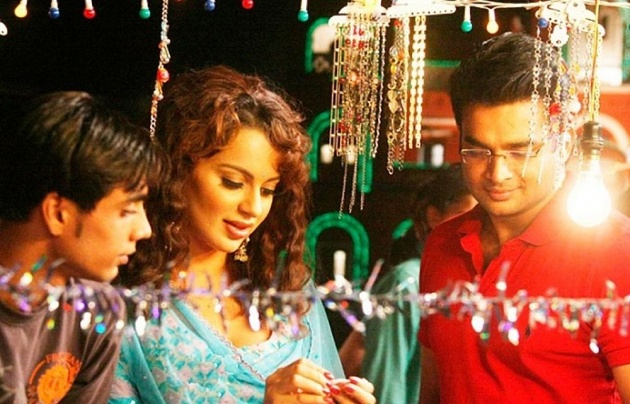 Image Credit: baradwajrangan.wordpress.com
✔ Plot Of The Movie
The film begins as Manu is a Non-Resident Indian (NRI) and is living in England for the last 12 years or so and has become a Specialist Heart Doctor. Now his age is crossing mid 30's and his parents want him to get married so that he could enjoy life to its fullest. Manu is called by her parents in India to visit them and find a bride for himself. Manu does as his parents want him to do and as he lands at the Airport in India, he is attacked by some men and they assault him for no apparent reason. Manu gets disturbed a little but is pacified soon by his parents at the Airport. Manu's parents inform him that they have shortlisted a girl for him and they think that girl is the best match for him and her name is Tanu. Manu gives his consent to visit the Tanu's house to meet with Tanu and her family. When he visits there, he is given a chance to talk to Tanu in privacy, he feels that Tanu is giving him a cold response and as he touches her to confirm, he finds out that Tanu is actually sleeping. However, he likes Tanu's appearance and tells his parents that he wants to get married with Tanu as they also wish so.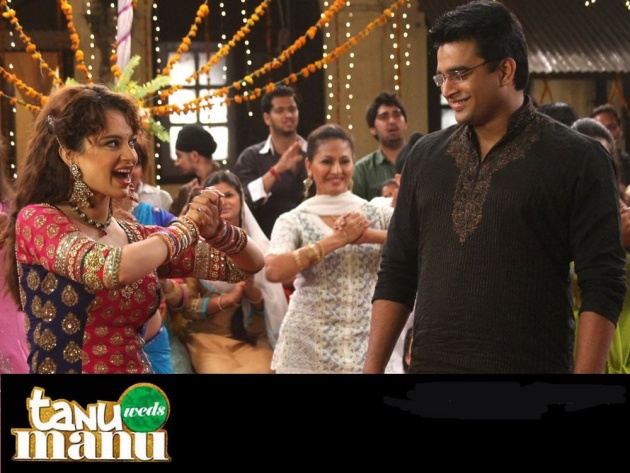 Image Credit: freemoviesposters.blogspot.com
Parents of Tanu and Manu decide that before the marriage function, they should perform certain religious rituals and they take Tanu and Manu with them, over there, Manu comes to know that Tanu is actually not interested in him as she is interested in someone else. Tanu informs Manu that she had actually taken sleeping pills because of him as he visited her house to see her for marriage. Furthermore, the one Tanu loves is Raja and he sent his men at the Airport to petrify him so that he would run away and leave India soon. Manu soon comes to know that Raja does not have a good reputation in the society and is a goon. However, he respects Tanu's wishes and later informs his parents that having known Tanu a bit more now, he can't marry him because he thinks, Tanu is not a good match for him. Parents from both sides get disturbed but they make peace with each other soon. Manu is taken to another house to seek a bride where he realizes that Raja is the brother of this girl. He and Raja befriends with each other and Manu informs him there that he can't marry Raja's sister because he loves someone else. Raja accepts and understands Manu's compulsion and tells him that he also likes a girl and wants to elope with her soon because her parents would never allow their marriage.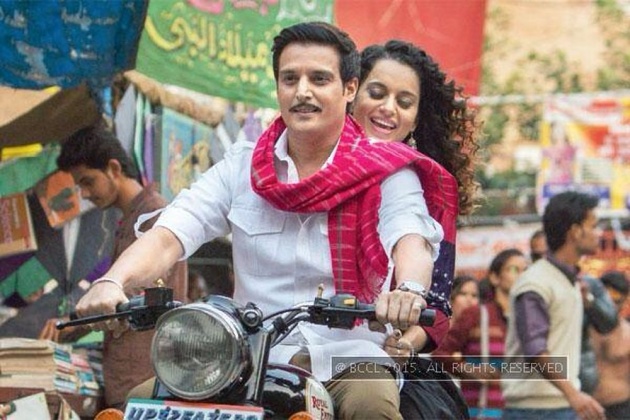 Image Credit: zindagiyouarerawmazing.wordpress.com
Manu gives in and helps Tanu and Raja in their plans to get married in the Court. However, the plan does not come to fruition for some reasons and Manu talks to Tanu's parents that Tanu is interested in Raja and they should not stop her as she might elope and bring a bad name to their family. Against their wishes, Tanu's parents agree and they start preparation for marriage of Tanu with Raja. Manu takes part in the preparatory arrangements and helps Tanu a lot in getting ready for marriage, whereas there is no heart-warming interest from Raja in preparations. Tanu starts to realize that Manu loves him with true hearts as he has suppressed his own feelings for her on Tanu's wish. Tanu also starts to feel that she has made her parents feel bad because they also wanted her to marry Manu instead of Raja. On one day, Tanu asks Manu if he loved her, Manu answers in affirmation and Tanu decides that she would get married with Manu instead of Raja. As they inform their parents, they become very happy and in jubilation, they want them to get married as soon as possible. They also settle the matters with Police to take Raja into custody while the marriage functions are in process. However, on the wedding day, Raja manages to appear in the function with his men laced with weapons. Raja confronts and threatens Manu and Manu tries to pacify him by saying that Tanu loves him instead of Raja, Tanu also appears and seeing her interest in Manu, Raja changes his mind to kill Manu and lets Tanu and Manu get married with each other.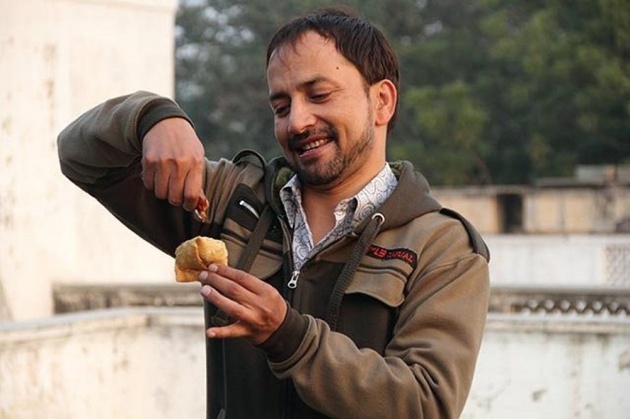 Image Credit: www.filmibeat.com
Video Credit: T-Series via Youtube.com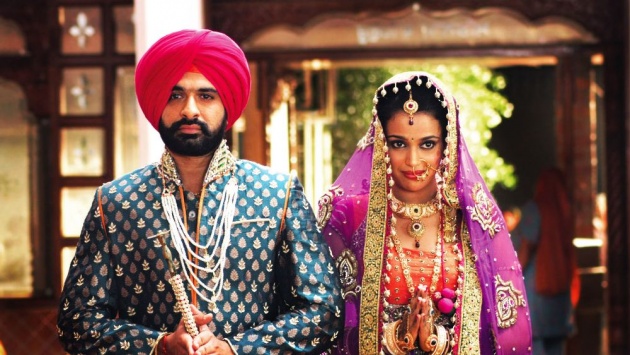 Image Credit: www.netflix.com
✿ Here is Querlo Chat for you. Isn't it fun to chat with a Chatbot ?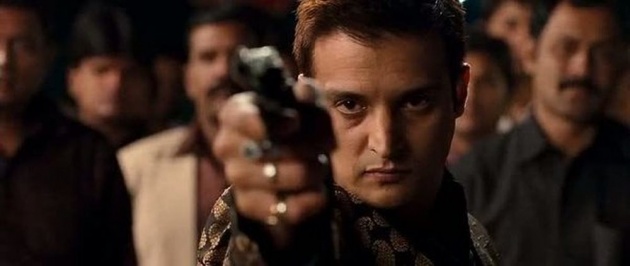 Image Credit: www.quora.com
✔ My Movie Review - Conclusion
The movie Tanu Weds Manu has very much attraction in it. The love story and drama was depicted in a superb manner. The typical Indian culture portrayed in the movie has spiced up the whole movie and made it a worth-watching movie. The filming of story was very good as well as the acting of all the characters. In particular, R. Madhavan who is a veteran actor in the Indian Film Industry has played his role amicably. The costume collection and locations were also very good. I loved the movie very much as romantic movies with a touch of comedy in them always make good business and attract a lot of viewers. The music was also very good and remained popular on Music Charts and Radio for a long time and the music mixed up with the story very well. I shall rate the movie 8 out of 10 stars and recommend to all Bollywood movie lovers, and among them, many would have watched it already, I guess.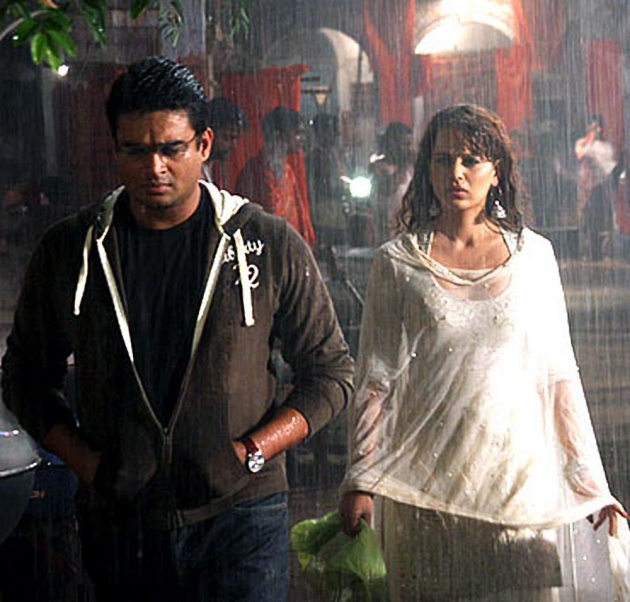 Image Credit: satyamshot.wordpress.com
✿✸✔✤✪ - - - - - - - - - - - - - - - ✿✸✔✤✪ - - - - - - - - - - - - - - - ✿✸✔✤✪ - - - - - - - - - - - - - - ✿✸✔✤✪

Thanks for Reading. This Blog was written by Rafaquat Noman (a Resident of Saudi Arabia and a Traveler) for bitlanders. If you wish to join bitlanders, Click Here.


DISCLAIMER: The contents of Blog above are that of the author and does not represent his company or agency. The sites, videos, and photos used in this Blog are for information purposes only and links are available for direct access. The author does not receive any monetary benefit from those companies or sites.
✿✸✔✤✪ - - - - - - - - - - - - - - - ✿✸✔✤✪ - - - - - - - - - - - - - - - ✿✸✔✤✪ - - - - - - - - - - - - - - ✿✸✔✤✪