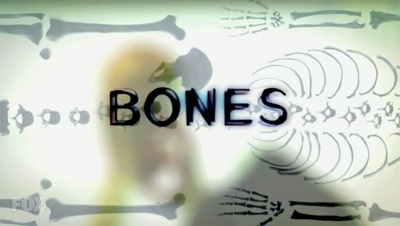 Image Credit: Fox via Wikipedia

"Mayhem on the Cross" is episode twenty-one of season four of Bones, the forensic drama television series loosely based on the novels and life of anthropologist Kathy Reichs. In this episode, a decorative skeleton being used by a black metal band turns out to be real.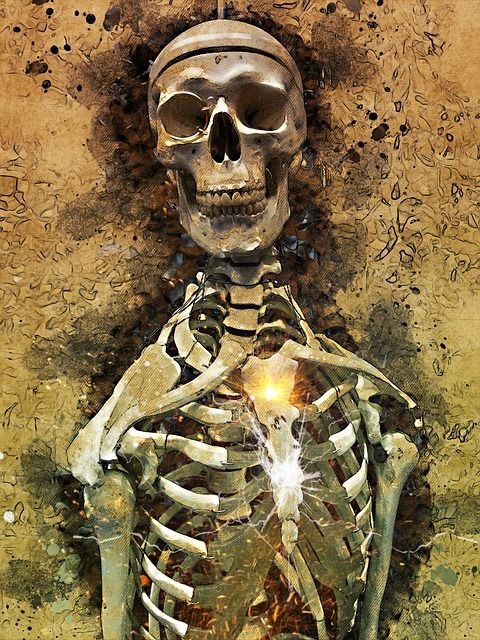 Image Credit: darksouls1 via Pixabay

Not a Decorative Skeleton
This episode opens at a black metal concert in Norway. Above the stage is a skeleton on a cross; the police are at the scene because they received a tip that the skeleton is human. They get closer to the skeleton and their expert confirms that it is human, and, from the dentistry, American. So it gets shipped back to the US.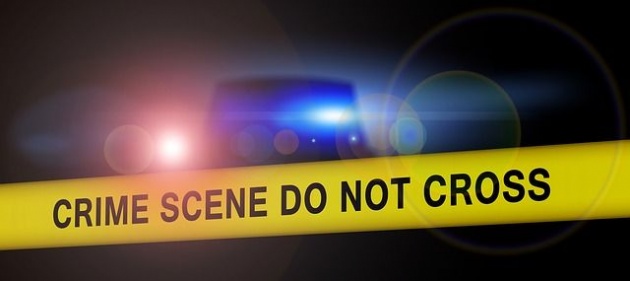 Image Credit: geralt via Pixabay

Wyatt Gets Taken to a Crime Scene
Gordon Wyatt, the psychiatrist who Booth started seeing in "The Girl in the Gator" after Booth shot a clown loudspeaker, is back because Sweets wants to interview him for the book he is writing about Brennan and Booth. Wyatt is also planning to retire and Booth wants to talk him out of it. So drags him out to a crime scene. Brennan thinks that this will allow Wyatt to do something more useful with his intelligence.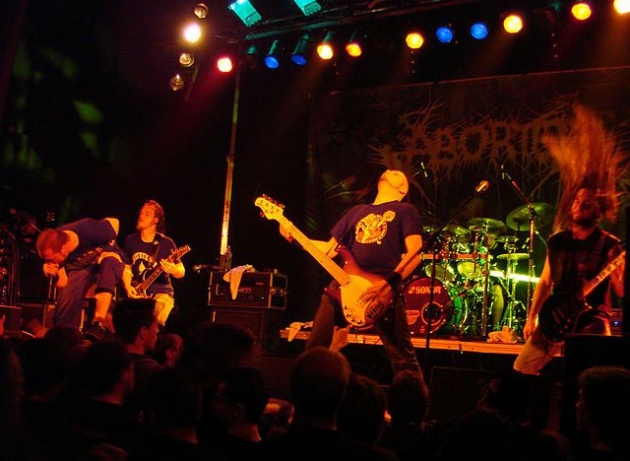 Image Credit: Vassil via Wikimedia Commons

Death Metal Versus Black Metal
The skeleton was stolen by the black metal group from an American band some months back, and it originated in the States. It's that of a teenager who was bass guitar for a death metal band called Spew. Death metal and black metal apparently don't get on that well (and outsiders probably can't see much difference between the two), so there's a motive. The skeleton had also undergone a blood eagle. After death by the sounds of it - otherwise it would have been a really painful way to die.
Wyatt, the Former Glam Rocker
Spew are less than cooperative. So Booth shoots out their speakers. Which, as Gordon points out, is what got Booth referred to him for therapy in the first place (it also gets Booth put on desk duty). It also turns out that Sweets was a death metal fan as a teenager and Wyatt was in a glam rock band. Which leads Booth to recognise him - as the glam rocker.
An Enemy Band
The dead bass player had left the band and it turns out that his replacement was a friend of his. Sweets and Wyatt team up to question him. They get a lead to a band that are the sworn enemy of Spew. The lead singer gets a fake knife and slices his own throat on stage. Only the knife wasn't fake; it had been switched with a real one.
Who is the Killer?
The band isn't responsible for the actual murder, just the desecration of human remains. So who did kill the guitarist and why?
There is a lot of loud, screechy music (for certain definitions of music) in this episode and Gordon analyses Sweets, which reveals some things about the latter's past.
Bones Season 4 Trailer
Video Credit: OnBonesFan via YouTube

More Blogs from this Television Series:
Full Credit for Death Metal Image
By Vassil [GFDL (www.gnu.org/copyleft/fdl.html) or CC BY 3.0 (creativecommons.org/licenses/by/3.0)], from Wikimedia Commons