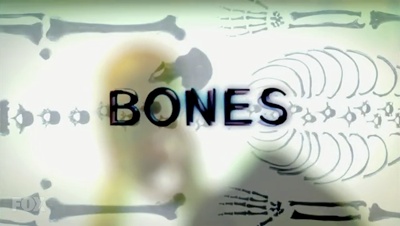 Image Credit: Fox via Wikipedia

"The Princess and the Pear" is episode fifteen of season four of Bones, the forensic drama television series loosely based on the novels and life of anthropologist Kathy Reichs. In this episode, the decomposing corpse of a booth bunny from a convention is found.
A Corpse in a Tunnel
This episode opens with three young boys who appear to be LARPing (Live Action Role Playing) entering a tunnel. One spots something on the floor, screams and runs off, followed shortly by another. The third, the wizard by the looks of it, remains and apologises for breaking character. Until he realises, when a rat crawls out of it, that he's actually apologising to a decomposing corpse.
Brennan Damages Booth's Back
Booth has back problems again and, despite Brennan's reservations, talks her into fixing it again. After this, whilst Booth recuperates following a hospital visit - Brennan was right to say it wasn't a good idea - Agent Perotta, who assisted in "Fire in the Ice" takes over the case.
A Dead Booth Bunny
The corpse was a woman dressed in a princess outfit (a rather scanty one by the sounds of it) and the permanently depressed Mr Fisher identifies a UV stamp on her arm as being from Imagicon, which is in town, and says she was a booth bunny. This makes it easier to identify her, going from the photos, because her face has been smashed in.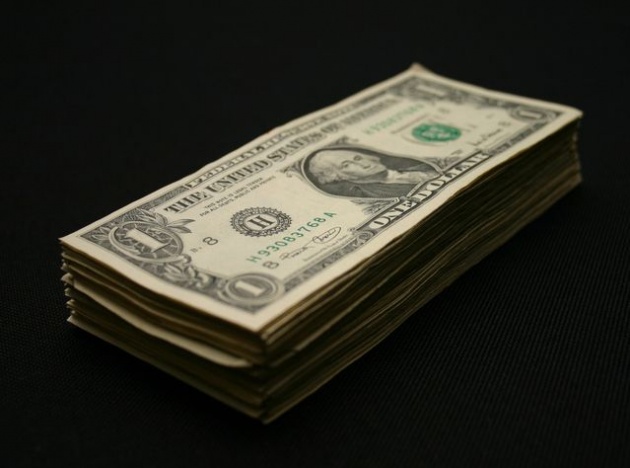 Image Credit: John Hughes via Freeimages.com

The Victim Had Come Into Some Money
At the convention, the dead woman had apparently been bragging that it was going to be her last one - she seemed to be suggesting that she had come into money. According to a blacksmith, she had the prop Excalibur from the film La Morte de Arthur, which had been missing for 20 years - and was worth tens of thousands. So he advised her to take it to the auction. She claimed that it came from her family.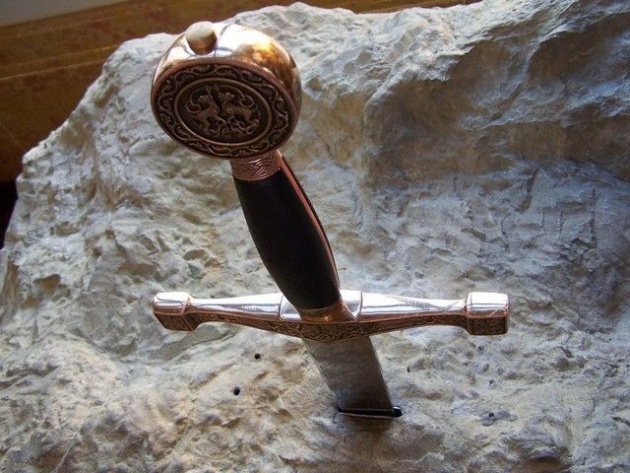 Image Credit: Matthias Gelinski via Freeimages.com

The Missing Sword of King Arthur
The deceased's father did not seem to have a terribly high opinion of his daughter. He also didn't give her the sword. Her apartment was also ripped apart, by someone presumably looking for said sword. It appears the dead princess buried the sword, perhaps in a panic. A medieval weapons collector seemed rather insistent on getting it for herself.
The Sword is Found, and it's Still Desired
The sword is quickly recovered, and the killer presumably still wants it. The dead woman, Kendra, claimed that a black knight gave it to her. With the killer after the sword, a trap is set at the convention. Someone is willing to pay a heck of a lot for the sword. A really ridiculously large amount for even a very rare collectable.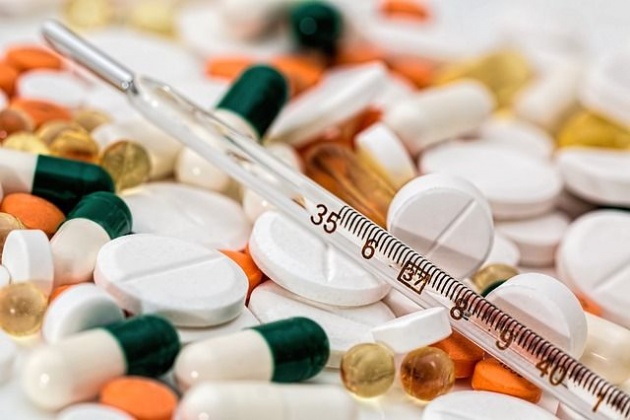 Image Credit: stevepb via Pixabay

Do Not Investigate Under the Influence of Painkillers
Booth tries to get involved in the investigation, despite being incapacitated and on painkillers. This doesn't work very well.
Bones Season 4 Trailer
Video Credit: OnBonesFan via YouTube

More Blogs from this Television Series: