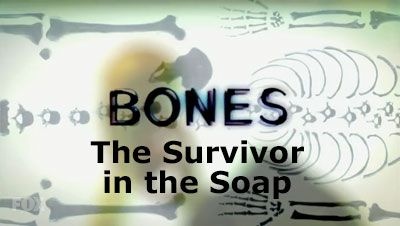 Image Credit: Fox via Wikipedia

"The Survivor in the Soap" is episode eighteen of season eight of Bones, the forensic drama television series loosely based on the novels and life of anthropologist Kathy Reichs. In this episode, an immigrant from Sierra Leone is found turned to soap in a metal barrel.
Image Credit: Jan Tautenhahn via Freeimages.com

A Metal Drum Full of Human Remains
It's fairly quiet in the lab and Cam is looking for Mr. Vaziri - who it was revealed she is dating in "The Bod in the Pod", although they are trying to keep it secret (but Angela and Hodgins already know) - as they are going out for dinner, albeit separately to meet at the restaurant. Before they leave an FBI tech arrives with a metal drum on a trolley; he isn't going to take it away with him. The drum was found at a hazardous waste disposal facility. The drum contains human remains.
Booth Needs a Vacation
Booth and Brennan are at home and Booth thinks that he and Brennan needs a vacation as a couple, as they haven't had a vacation since Christine was born. Brennan says she has, but Booth says that going on the run doesn't count. So Brennan suggests what is essentially a working trip. Which is not what Booth meant. He wants a beach and hotel vacation. This comes up at a number of times.
Where Did the Barrel Come From?
The company that collected the barrel doesn't know where it originated. They collect barrels but don't open them until they get to the facility. They have records of all the people they collect from, and sorting through them will take a while. The tech who dropped off the barrel is glad it isn't his problem.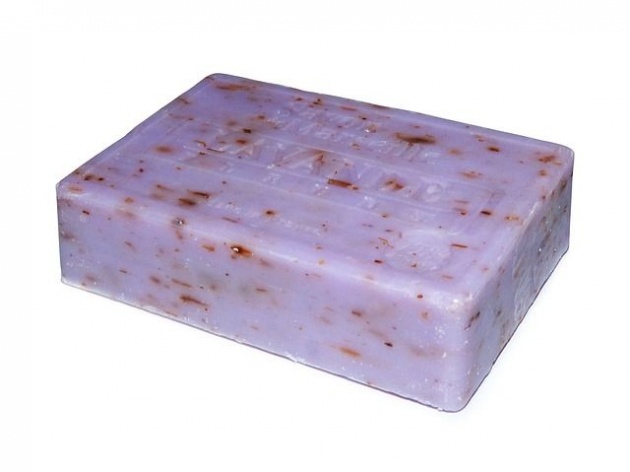 Image Credit: makamuki0 via Pixabay

How Soap is Made
The flesh and fat of the body in the barrel was dissolved by a chemical, potassium hydroxide, that was poured into it. Which Hodgins says is how soap is made. Brennan says the body is male and, according to Hodgins, the chemical would take approximately 24 hours to dissolve the body. There is also some time for the soap to harden and set, so the body was put in the barrel between 36-48 hours ago.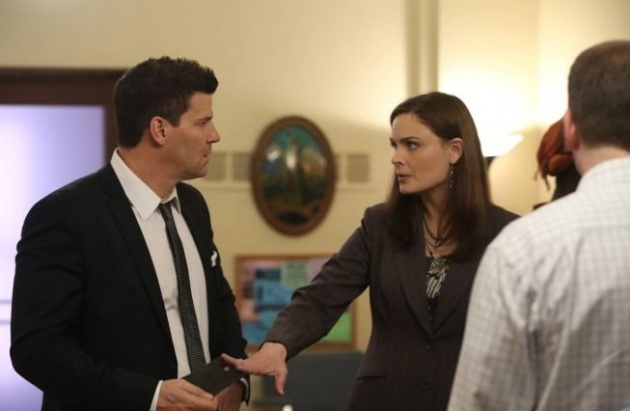 Image Credit: spoilersguide
The Victim Was from Sierra Leone
Angela quickly finds a match, a Symchay Conteh, who was reported missing by someone claiming to be a friend. The friend gave what appears to be a fake name. Conteh was from Sierra Leone. The victim's apartment has nothing from his past and only photos from when he was 18 years old. Sweets says that the man looked to be trying to put his past behind him. He had graduated from chef's school the previous year. There was also some evidence that there was someone staying at Conteh's place.
Speaking to State
Booth and Brennan speak to Alex Radziwill from the State Department, who was seen in "The Girl in Suite 2013" and who Brennan clashed with more than a little. Radziwill wants to help, though, and says that Conteh was a model citizen. He had applied for refugee status personally when he was 14 years old. Conteh had also been receiving payments from an immigration lawyer, for helping other refugees.
A Deported Friend of the Victim
Conteh had, according to the lawyer, had a deported friend who had come to see him. The friend, Brima Chalobah, was in the country illegally, but this wasn't reported to the police. Chalobah appears to be working for a cab company, and may be the friend who reported Conteh missing. Although Chalobah was deported for nearly killing someone, it seems unlikely that he killed his friend and then reported it.
A Violent Early Life
The bones are covered in soap, so Mr. Vaziri puts them through an industrial dishwasher to clean them. The bones show quite a lot of early abuse and an unpleasant early life. It looks like Conteh was also a child soldier.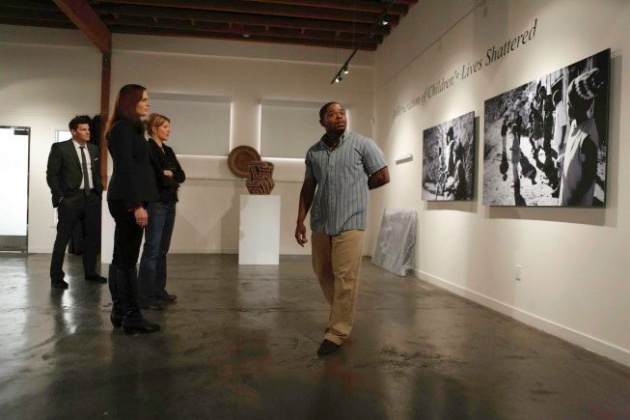 Image Credit: spoilersguide
A Photo of the Victim as a Child Soldier
Conteh had been hired as a chef for an exhibition by a photographer of the war in Sierra Leone. According to the photographer, Conteh broke down as he looked around the exhibit, which was the day he went missing. According to Brennan, one of the photos showed Conteh, as a child soldier, aged seven.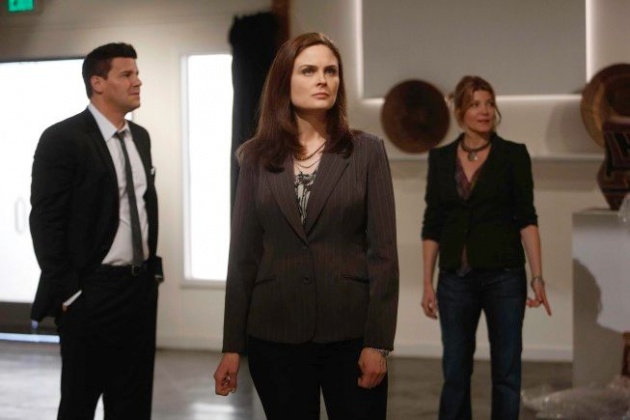 Image Credit: spoilersguide
No Viable Suspects or Motives
What needs discovering is how and why Conteh was killed. There are no real viable suspects as yet, and not much in the way of usable evidence, but Radziwill wonders if Conteh's past has come back to haunt him. The case proves unpleasant to all involved, as the horrors of the civil war in Sierra Leone are revealed. Mr. Vaziri in particular is affected by the case.
Bones - The Survivor in the Soap Trailer
Video Credit: dargen1876 via YouTube
More Blogs from this Television Series: