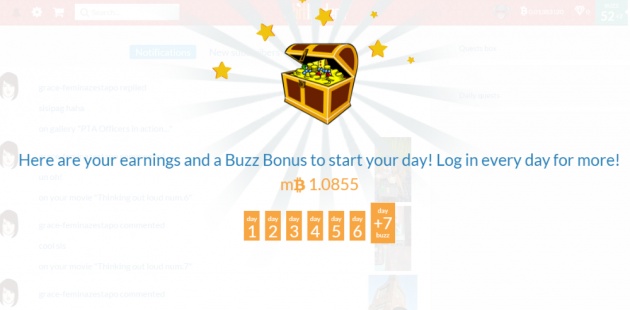 Bonus treasure box received "mB1.0855" today February 26, 2015, still on my journey of exploring things and techniques on how to increase my bonus reward because I noticed that even though my buzz score increases still my bonus amount is ranging mB1.000 something.
Reading more blogs, reviews and experiences of other members who earned huge amount had help me reached this amount because way back last month I haven't reach this amount of bonus because I have no idea how to increased my buzz.
Sending all the thanks to all members who shared their success stories and tips to help other members like me. Looking forward to earn more than this amount soon.
All rights reserved. Copyright @gecell-galendez-beltran 2015