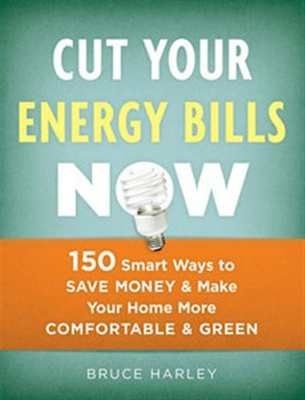 We have all heard the news: oil prices have exceeded $100 a barrel and natural gas rates have exploded by 74% over the past four years. And these costs will continue to rise. So how can the average homeowner lower their energy bill and still maintain a comfortable, healthy, and green house? The answer is: Bruce Harley's 150 Ways to Cut Your Energy Bills Today.
Cut Your Energy Bills Now: 150 Smart Ways To Save Money and Make Your Home More Comfortable and Green
Offering eye-opening incentives and easily achievable methods, Harley's uncluttered and organized approach will not only benefit the environment, it will help anyone reduce their heating, cooling, and electrical expenses. Highlighted by numbered tips and techniques for easy reference, the book presents a treasure trove of simple and inexpensive ways for cutting energy costs by up to 20% -- and even 40% in some cases.