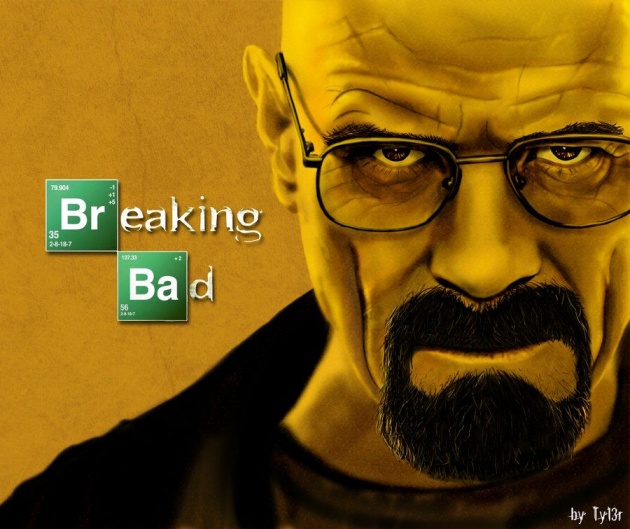 Breaking Bad is an American tv series, one of the all time greatest shows aired on the television. When it comes about the topics of television shows, series and plays. Breaking Bad series can never be ignored in this regard. The AMC network managed to telecast the five seasons of Breaking Bad with the twisted, crime and comedy based plot. Vince Gilligan has created and produced this crime tv series. When it was first telecasted on television, it received positive reviews from the audience. Breaking Bad had set a standard to display pure, simple and original story to viewers. Vince Gilligan should be given credit for writing surprising, suspenseful and unpredictable story for the continuous five seasons. These actors has set up a beautiful scenario played by a brilliant character throughout the five seasons.
Main Story Of Breaking Bad:
Breaking Bad is a an American crime television series based on the story of a high school chemistry teacher named as Walter White. The whole story revolves around the character of Walter White, who is diagnosed with the advanced disease of terminal lung cancer. Doctors told him about his current condition that he is suffering with advanced lung cancer and is at stage III which is quite dangerous for his survival. He acknowledges that he have only period of two months remaining of his life. Walter White discovers that he has not enough time and he become worried about his family. He then switch himself to illegal activity of making money along with his former student so that his family can comfortably live after his death. He adopts a career of drugs and starts manufacturing "crystal meth" (crystal methamphetamine) to create a huge amount of money to secure his family's financial status of future.
In short, this story reflects that how a inoperable disease of lung cancer effects a life of an struggling high school chemistry teacher and turns him into a metamphetamine dealer in the crime world.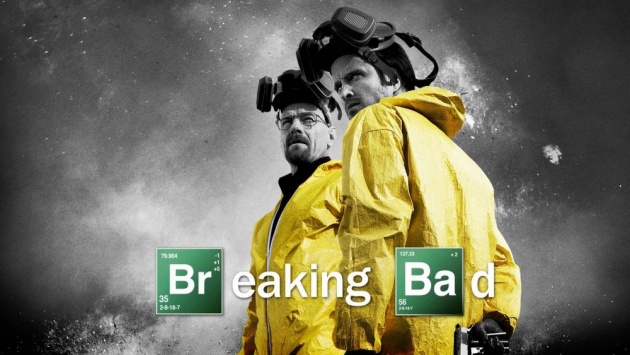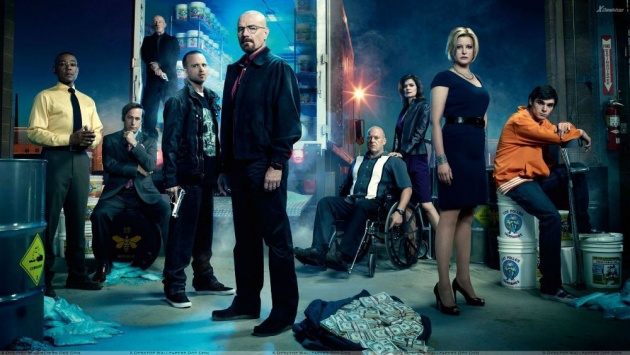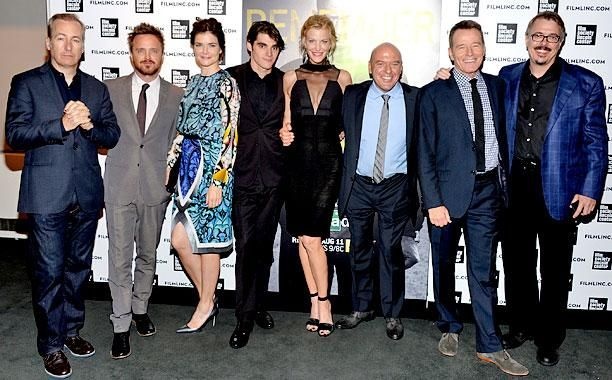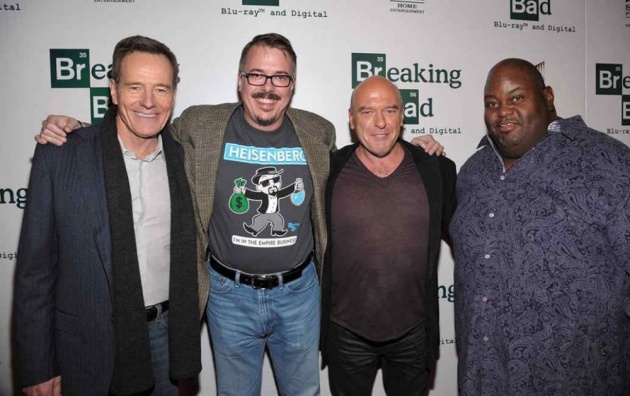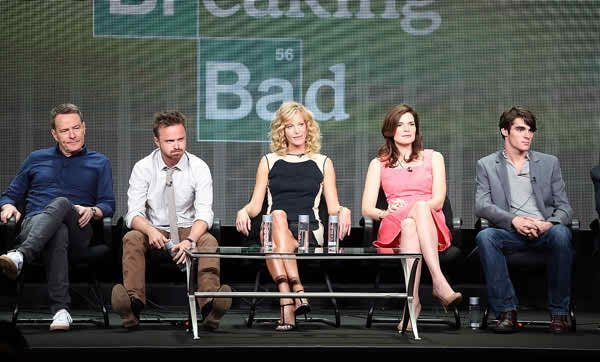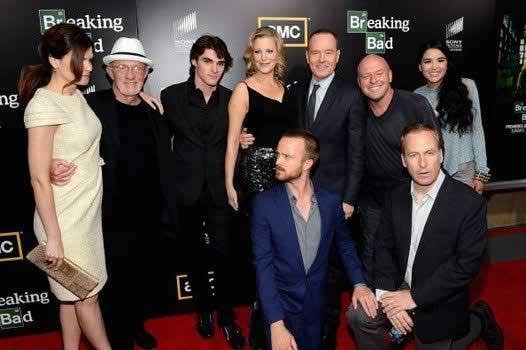 Creator Of Breaking Bad:
Vince Gilligan is the main creator, producer and story-writer of Breaking Bad Tv series. The Gilligan presented the impressive story featuring creativity, surprises and unpredictability. He managed to create the series with the biggest unpredictable aspect that a disease would turn a Hero into the villain. It shows the ability of a creator of thinking about the ideas beyond the ordinary aspects. Vince Gilligan is already well-known for his efforts and hard work in the world of television. Initially, He has spent a several years of his life as a writer and producer of The X Files series.
The Gilligan has contributed a lot toward the creation and development of the Breaking Bad series from the first to fifth season. He said it was difficult for him to write further about Walter White's character at the finale, because his role was qu dark and questionable during the series.
Characters

Of Breaking Bad Series: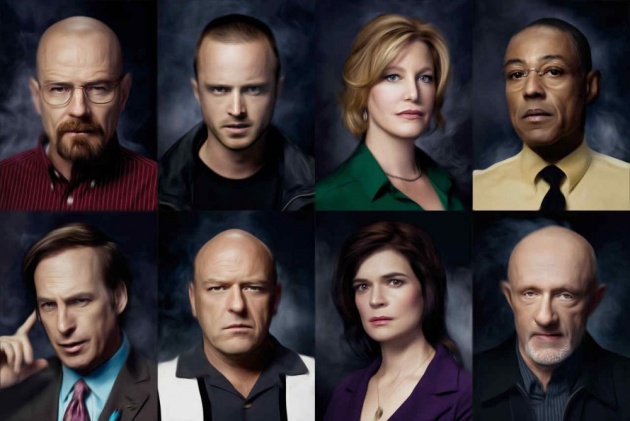 From January, 2008 to September, 2013, the Breaking Bad series was aired on the AMC network. After being aired on the television, the series became the most watched TV show of that time. It has received widespread positive reviews because of the brilliant actors understanding the roles and playing the characters. As you watch the series, you will see yourself getting attached to the characters. The people who have seen the televised series have become quite obsessed.
The main characters of the Breaking Bad series are following:
1. Walter White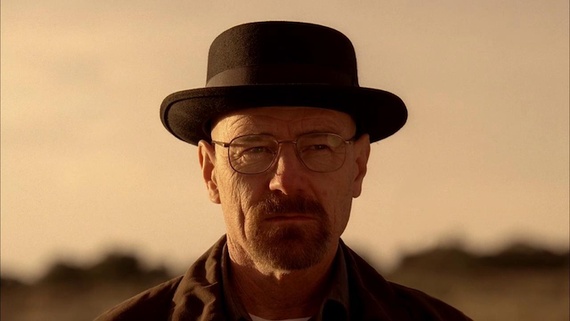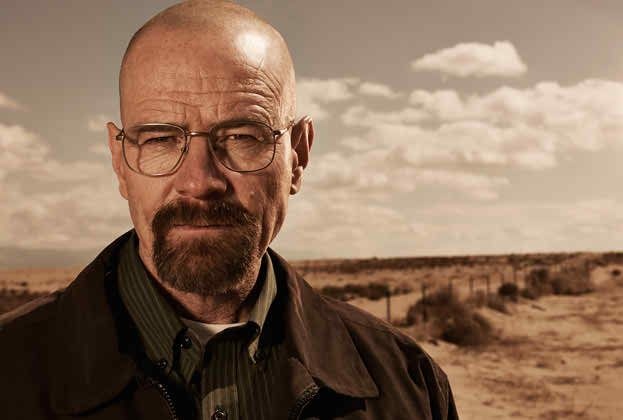 2. Skyler White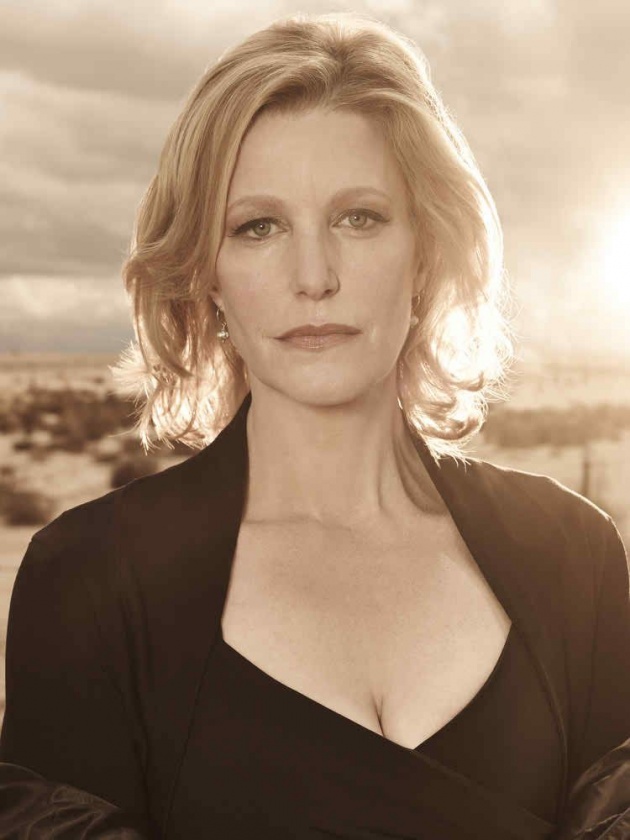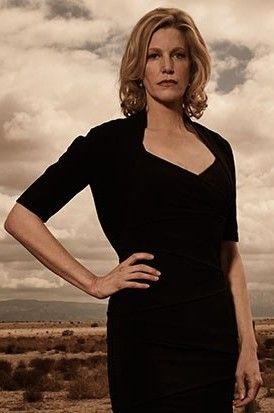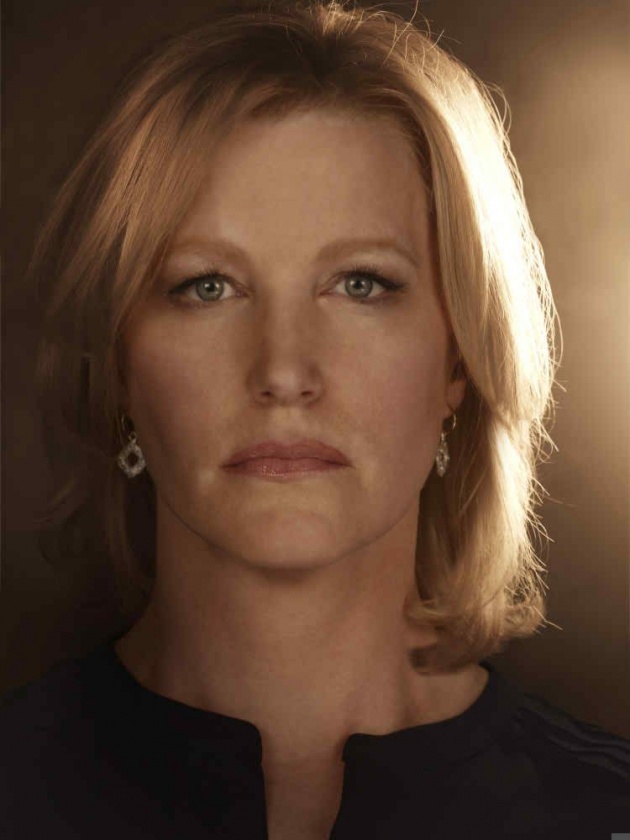 3.

Jesse Pinkman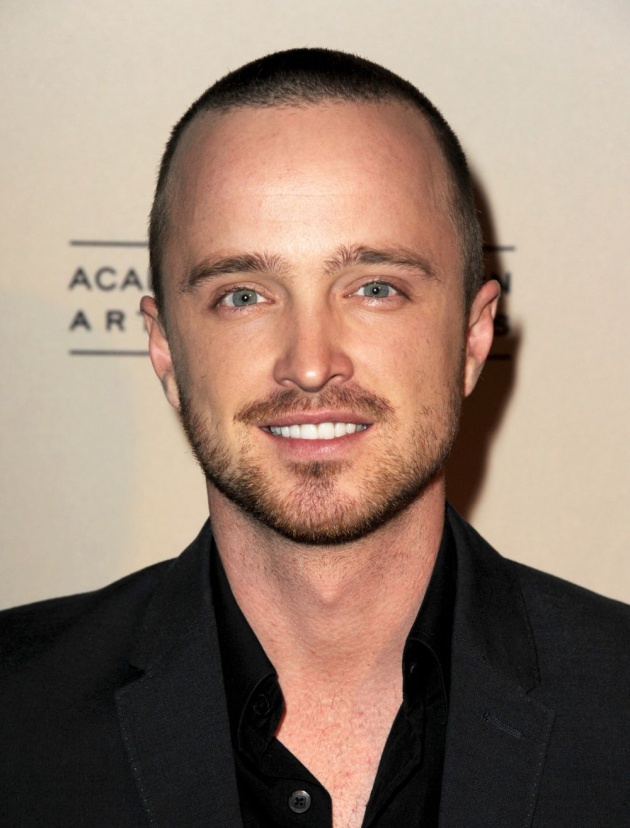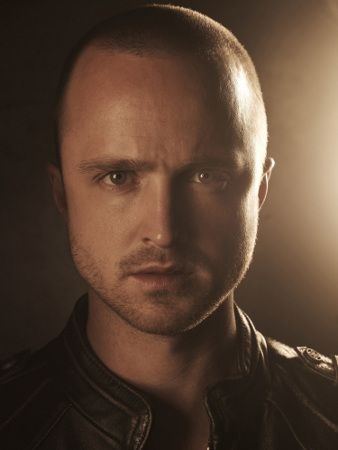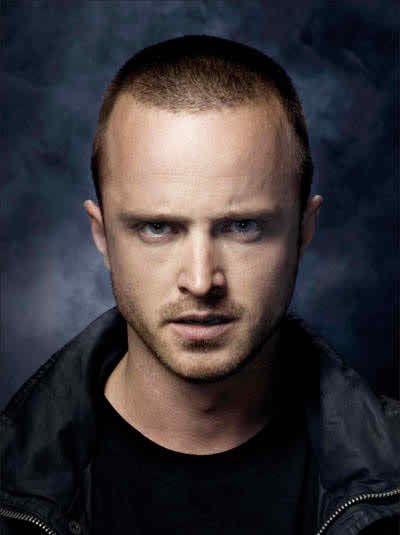 4.

Hank Schrader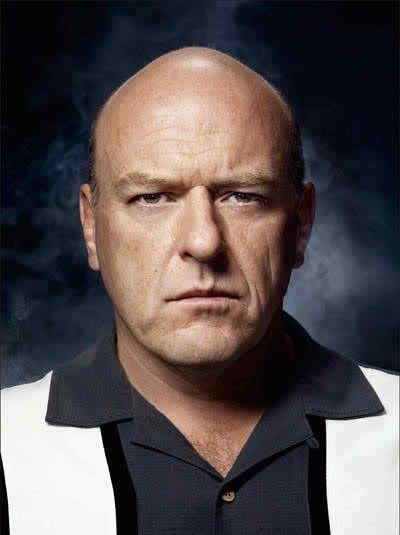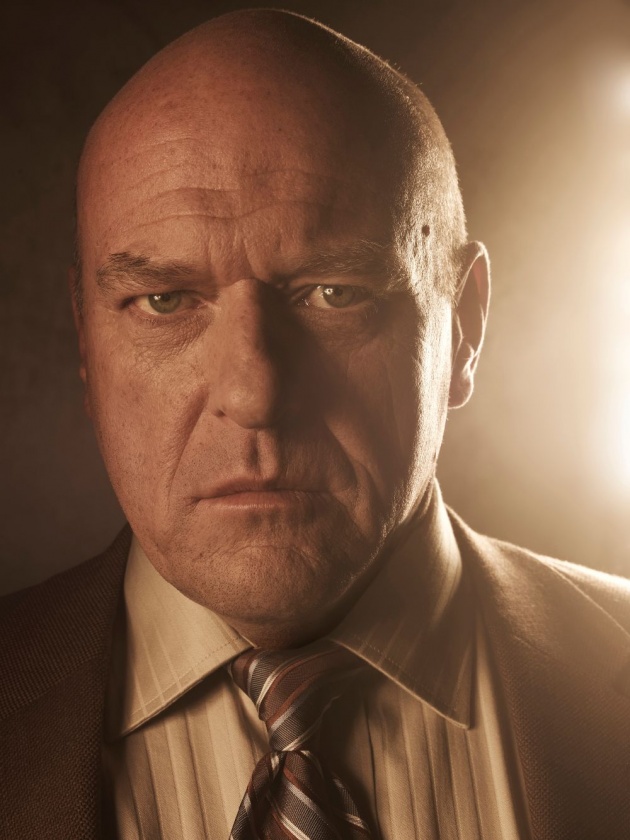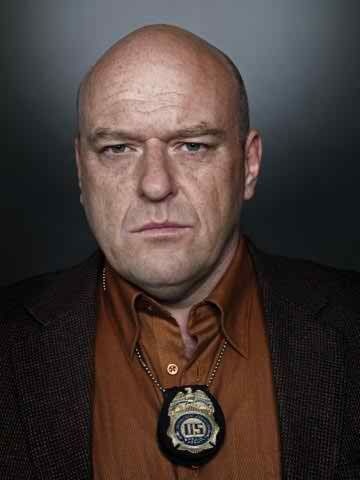 5. Marie Schrader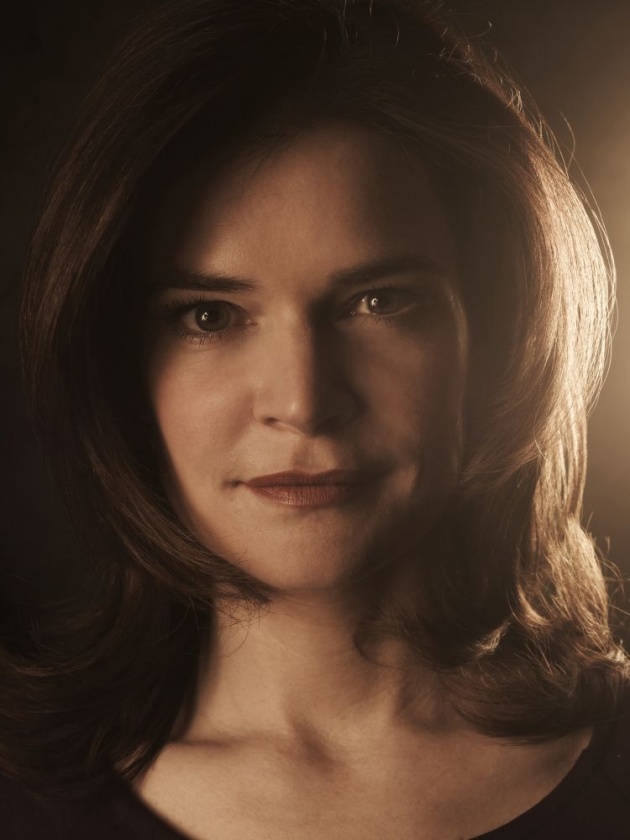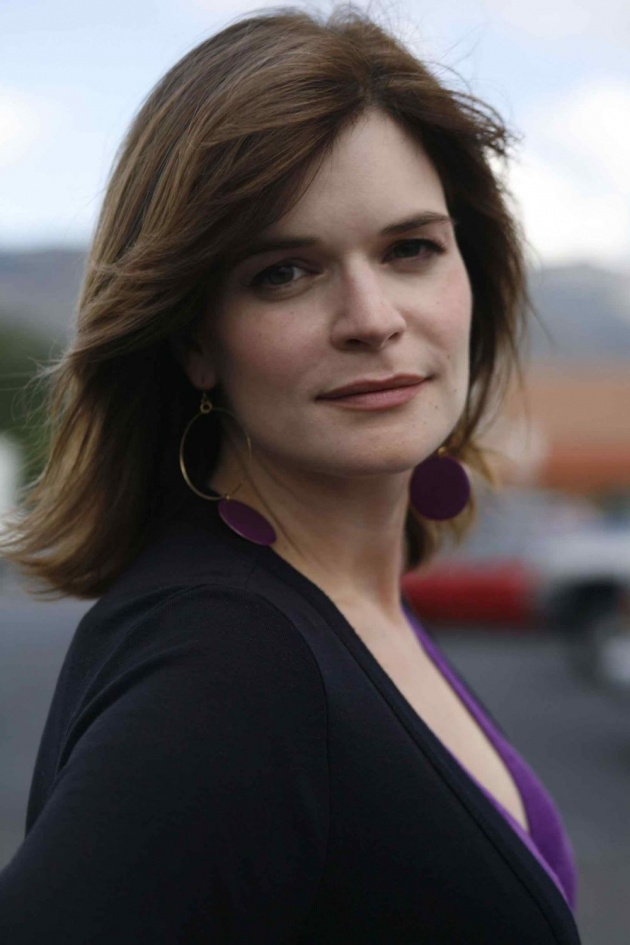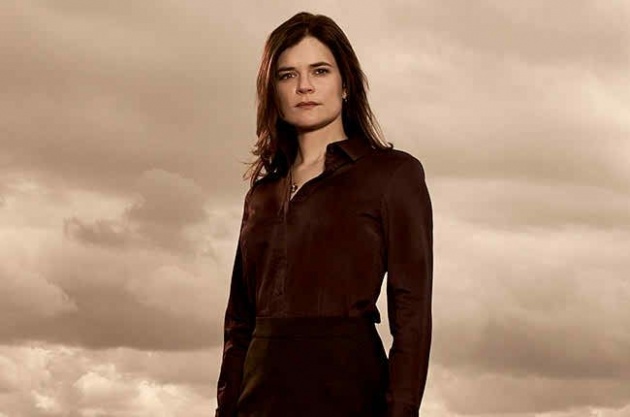 6. Walter White, Jr.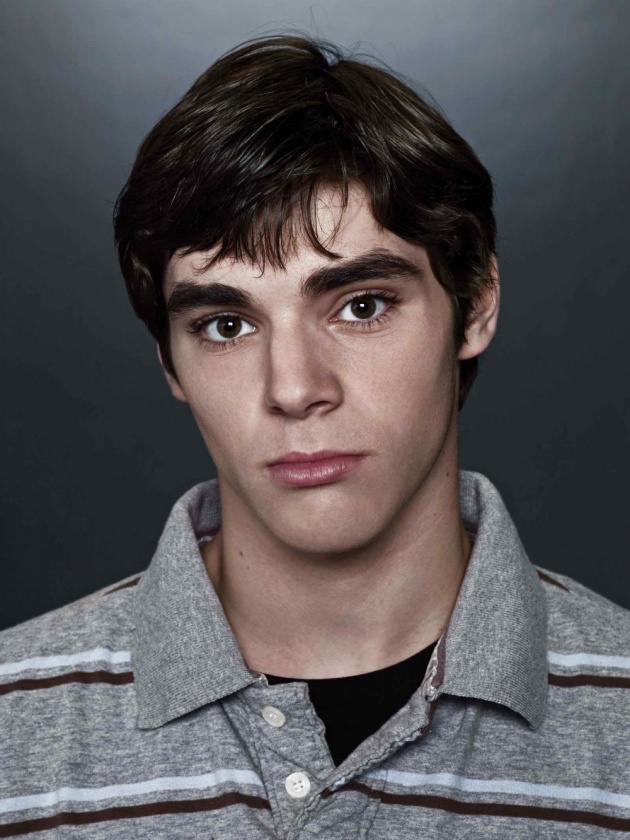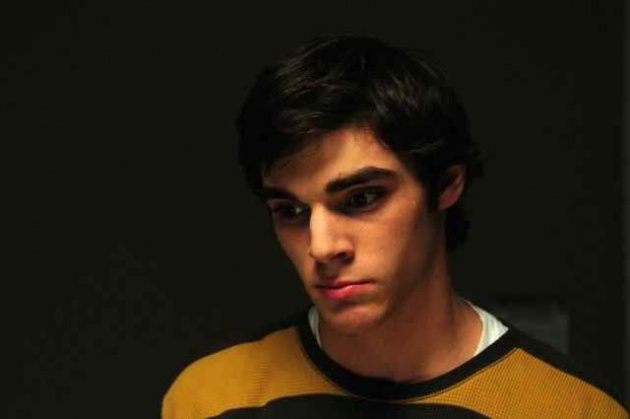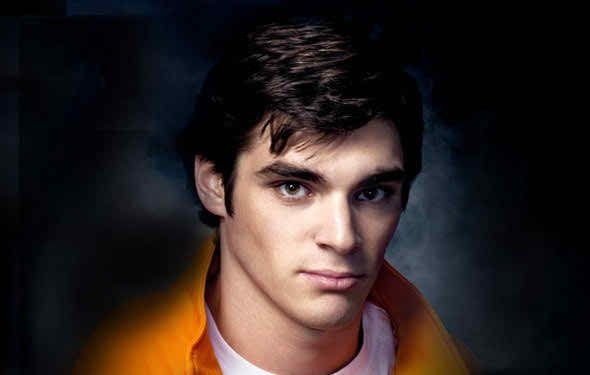 7. Saul Goodman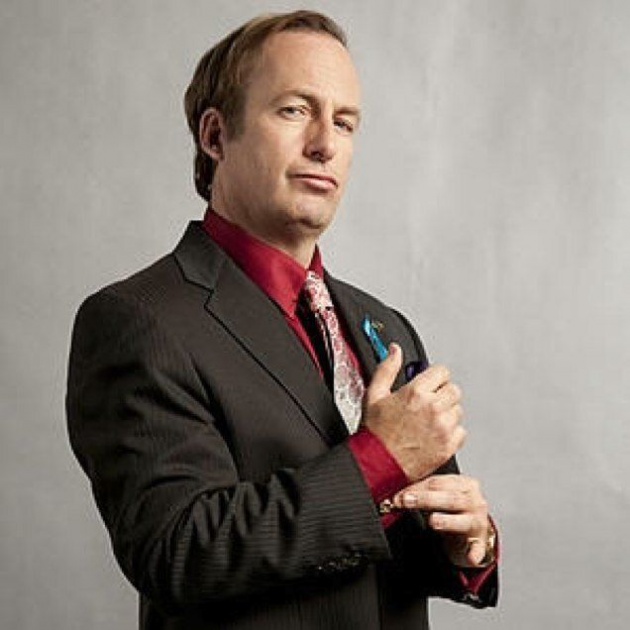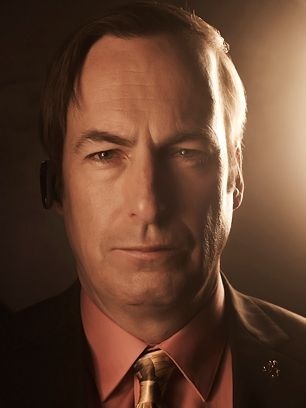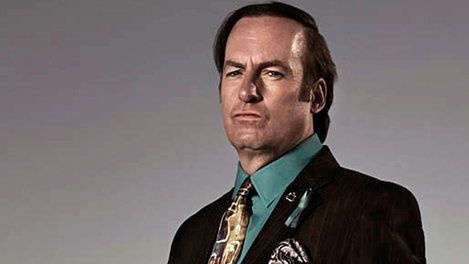 8. Gustavo Fring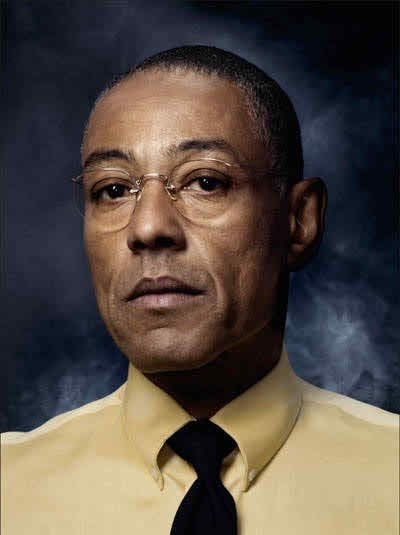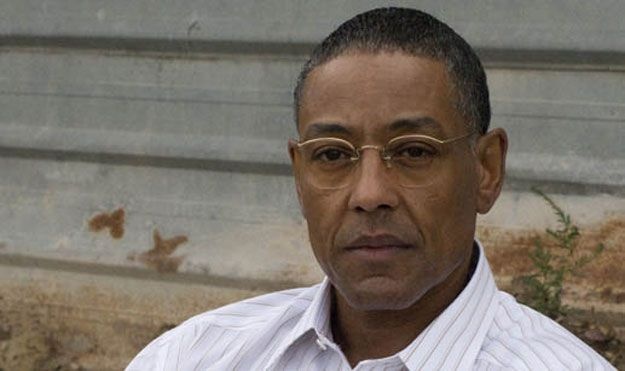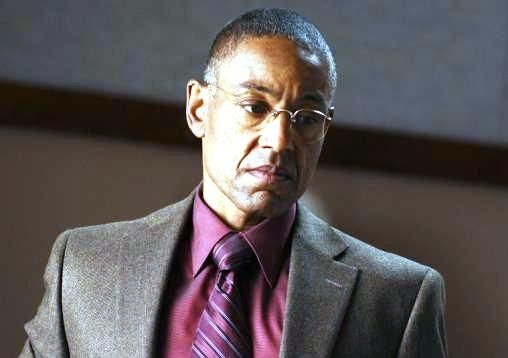 9. Mike Ehrmantraut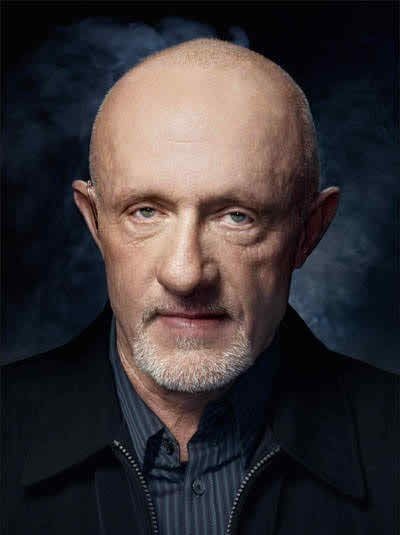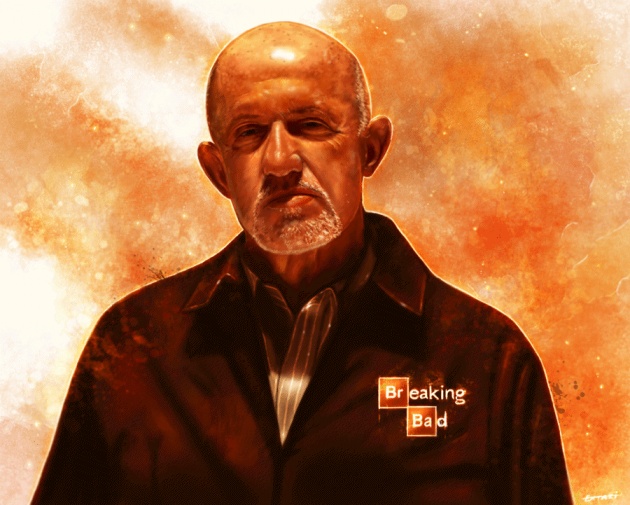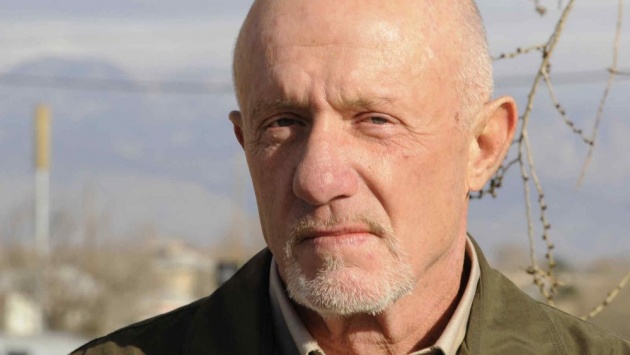 10. Lydia Rodarte-Quayle: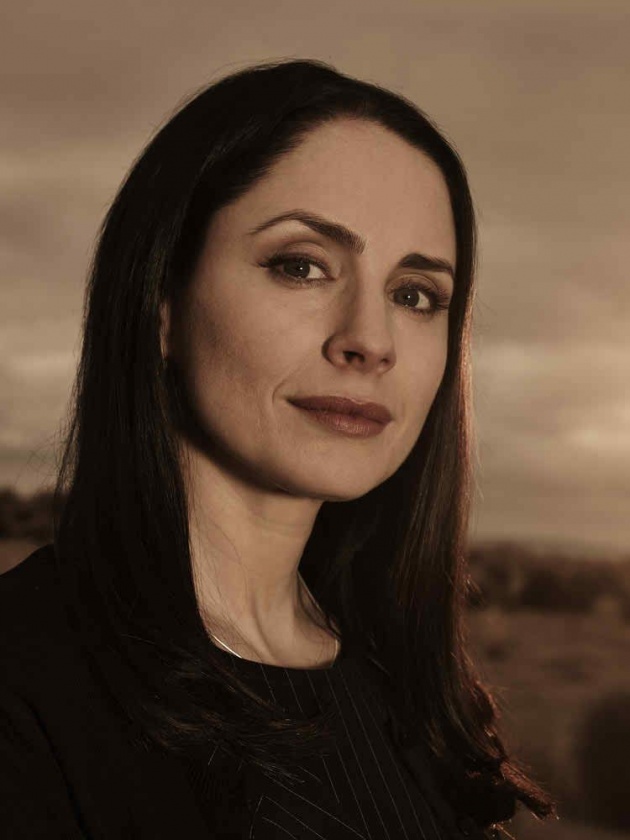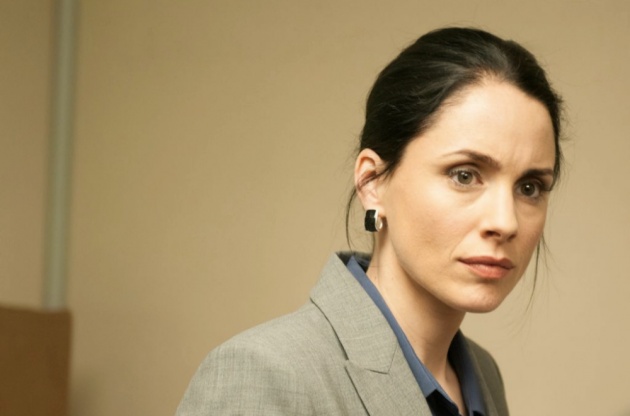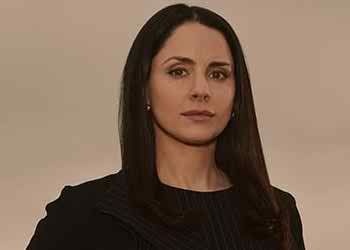 11. Tod Alquist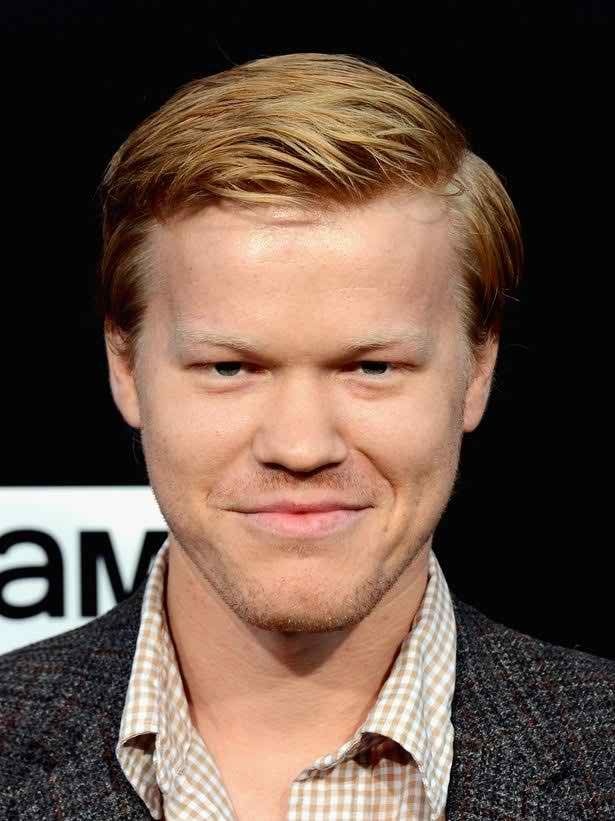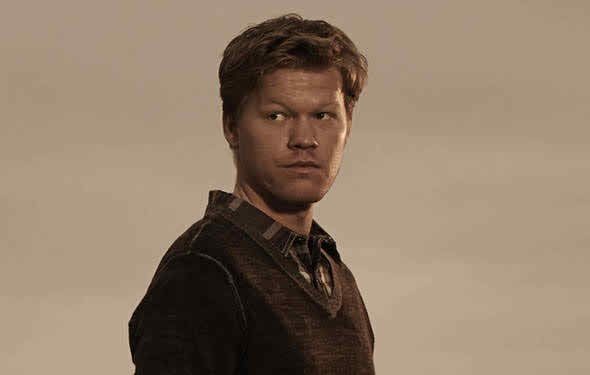 Role Of Walter White:
Walter White is the main character of Breaking Bad series. Walter Hartwell White (likewise known by his surreptitious false name Heisenberg) (played by Bryan Cranston) is an underachieving Albuquerque, New Mexico secondary school science educator who, in the wake of being determined to have lung malignancy, begins producing methamphetamine to accommodate his family upon his passing. Knowing nothing about the medication exchange, he enrolls the guide of his previous understudy,Jesse Pinkman , to offer the meth he delivers. Walt's investigative learning and commitment to quality lead him to create precious stone meth that is purer and more powerful than any contenders. To maintain a strategic distance from the monotonous gathering of pseudoephedrine required for generation, Walt devises an option concoction process using methylamine, giving his item an unmistakable blue shading. His precious stone meth, which is given the road name "Blue Sky," rules the business sector, prompting encounters with built up medication creators and merchants.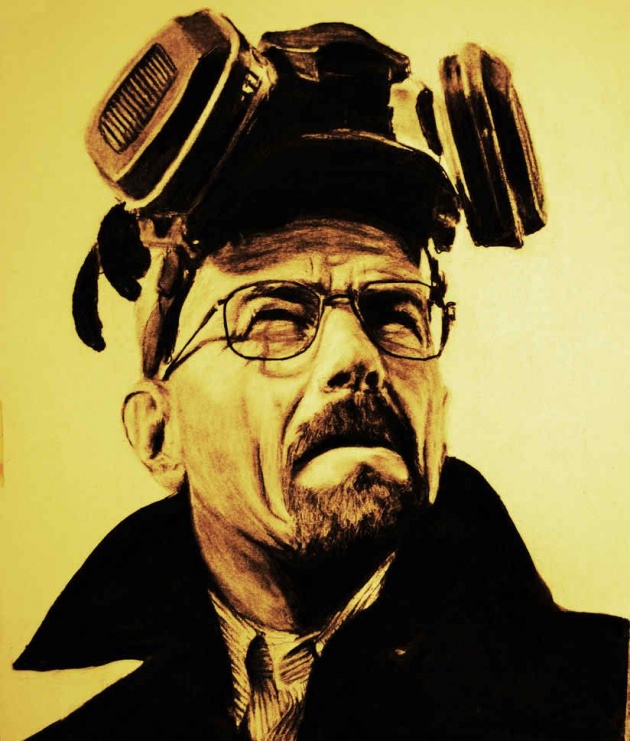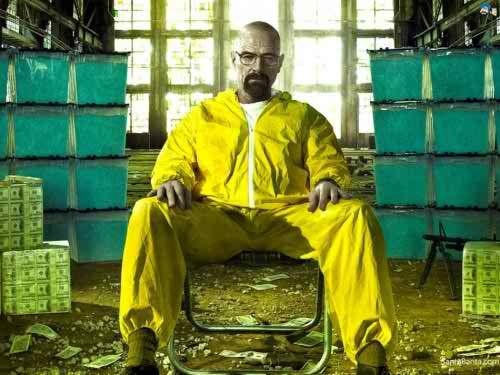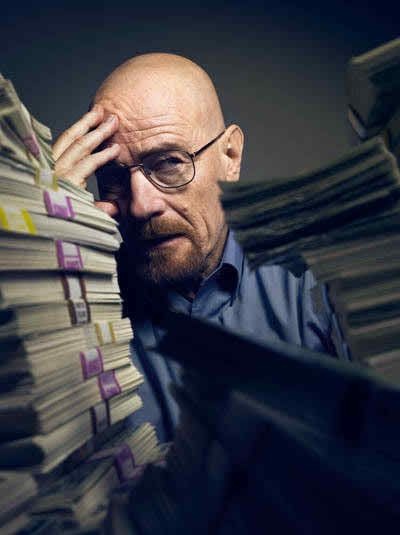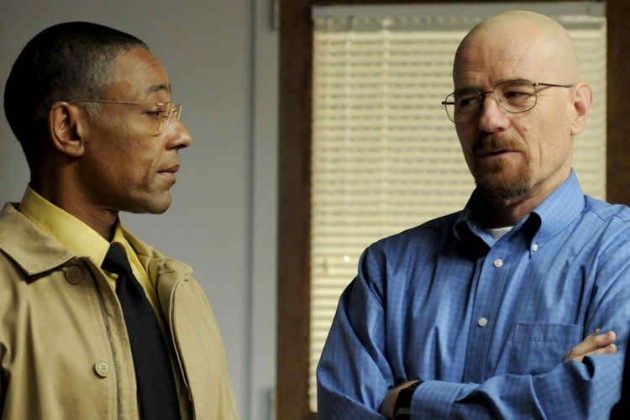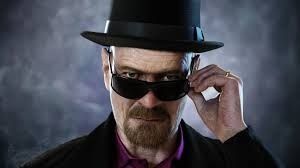 Role Of Skyler White:
Skyler White is the second character played by Anna Gun as a Walter's wife. She has had a few pitiful wellsprings of wage: composing short stories, offering things on eBay, filling in as an accountant, and at last helping her spouse launder cash. Skyler and Walter have a child, Walter Jr., and a newborn child little girl, Holly. Skyler tends to Walter all that much, yet their marriage turns out to be progressively strained because of his unexplained unlucky deficiencies and strange conduct, at last prompting their detachment. Later, once Walter uncovers his operation, she helps him in washing his assets. They purchase the auto wash where Walter had as of late worked two jobs. In spite of the fact that she helps Walter, she stays disappointed with the circumstance general. As Walter gradually turns out to be to a greater extent a "solidified criminal," her feelings of trepidation and stress for him turn out to be progressively common fear.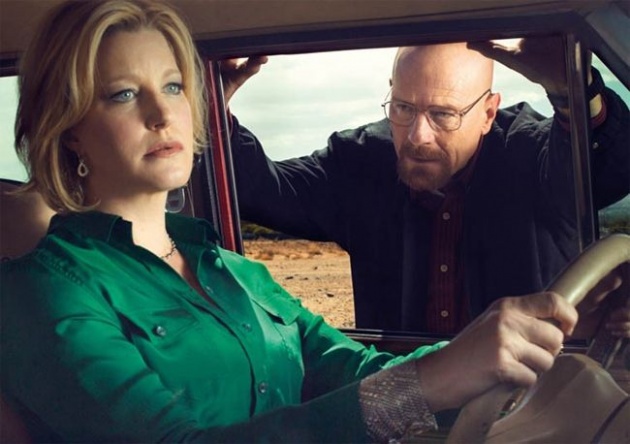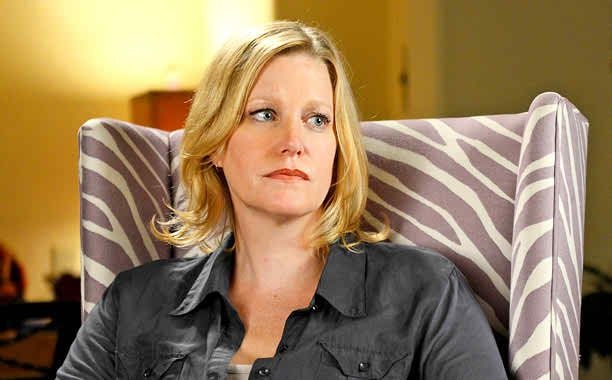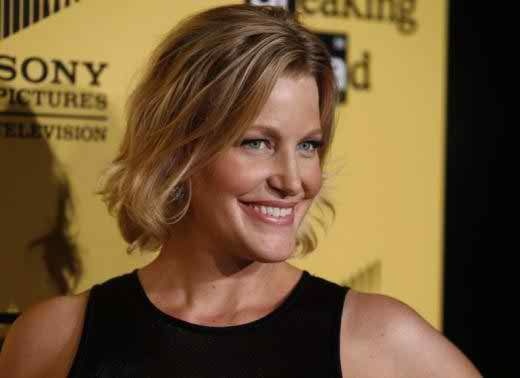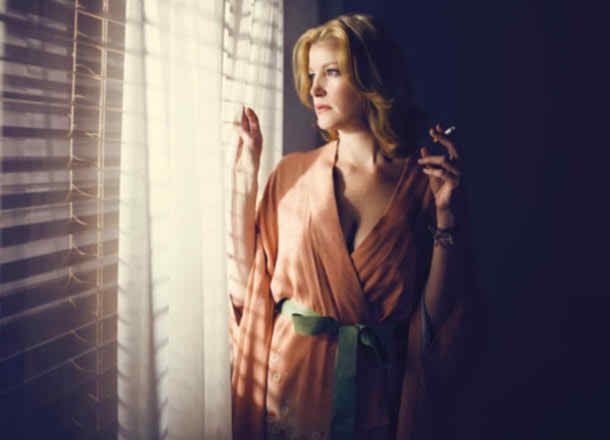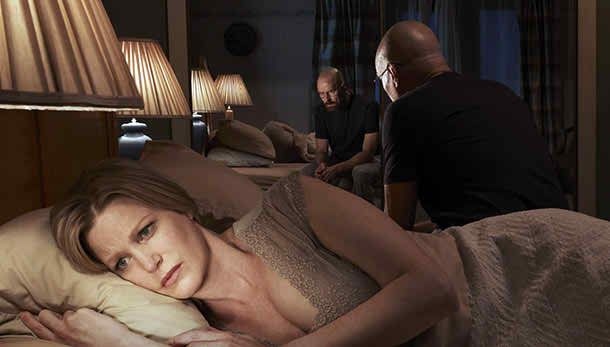 Role Of Jesse Pinkman:
Jesse Pickman is a role played by Aaron Paul, who is a little timeMethamphetamine client, maker, and merchant. In secondary school, he was a detached understudy in Walter White's science class. Presently in his mid-20s, Jesse is Walt's business accomplice in the meth exchange. Jesse is hasty, libertine, and uneducated past secondary school, yet he is fiscally driven and streetwise. He talks in fun loving slang, likes to wear conspicuous dress that takes after the most recent patterns in youth society, plays computer games, listens to rap and shake music, takes recreational medications, and drives autos furnished with contraptions to make them "bob." Walt treats Jesse like a silly child in consistent need of stern remedy. Jesse's own family shown him out of their home due to his medication use. In spite of the rubbing between them, he and Walt have a profound obligation of unwaveringness. As a consequence of his association with Walt, Jesse turns into a fantastic meth cook, at last prompting his misuse by others.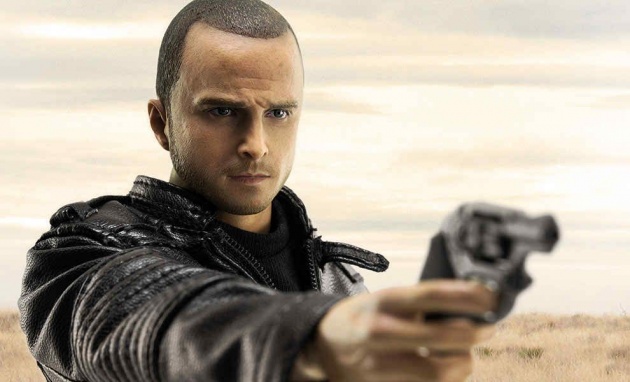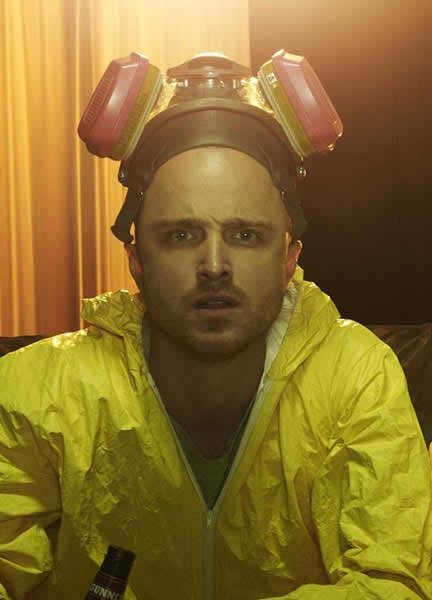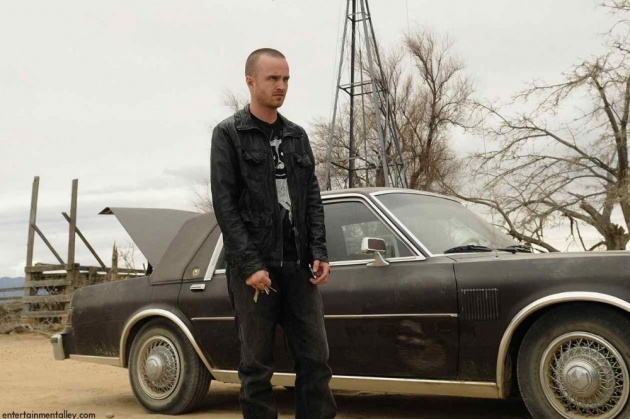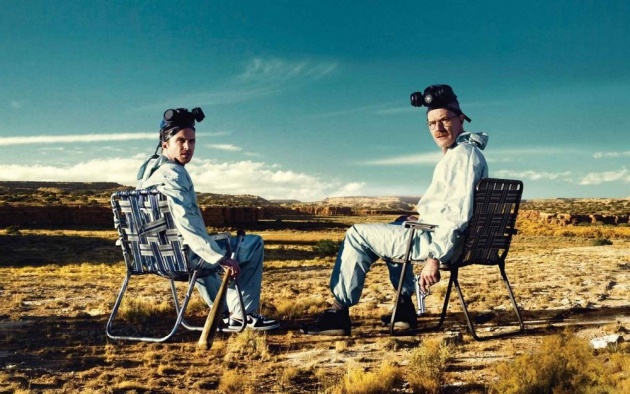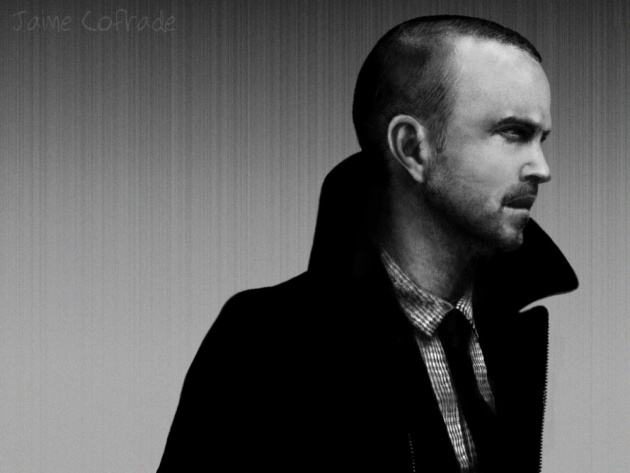 Role Of Hank Schrader:
Henry R. Hank Schrader is a character played by Dignitary Norris, who is Walt and Skyler's brother by marriage and Marie's spouse, who functions as a U.S. Drug Requirement Organization operators. He is included in researching a meth merchant known as "Heisenberg," ignorant for over a year that his prey is really Walter. Hank has a supercilious outside, yet in actuality the dull side of his occupation influences him more than he wants to admit. Hank is very equipped at his employment and thinks profoundly about his crew. Hank is in the end elevated to Collaborator Specialist Accountable for the D.E.A. in Albuquerque yet is still resolved to understand the "Heisenberg" case, which at last prompts his destruction.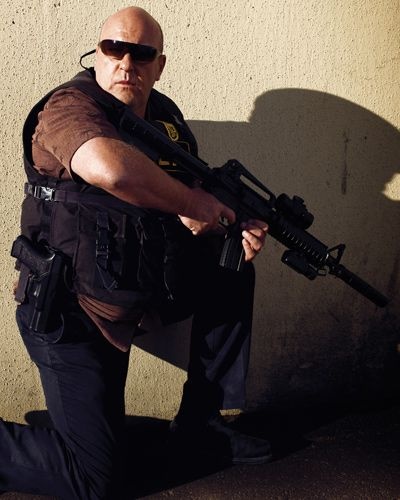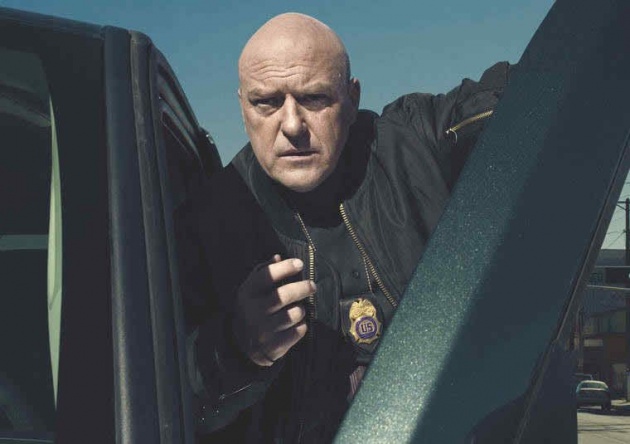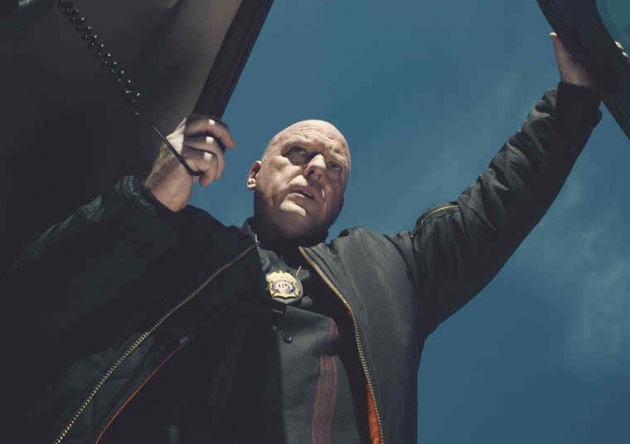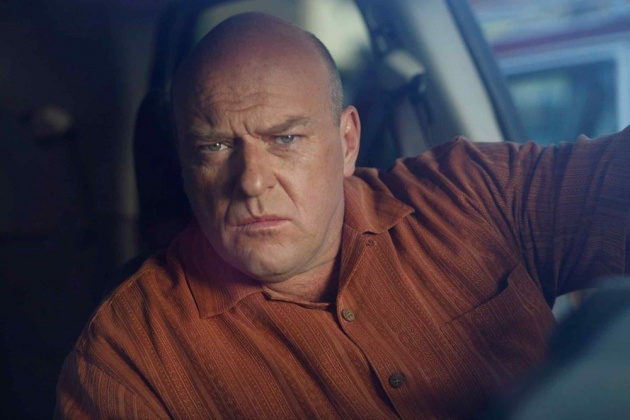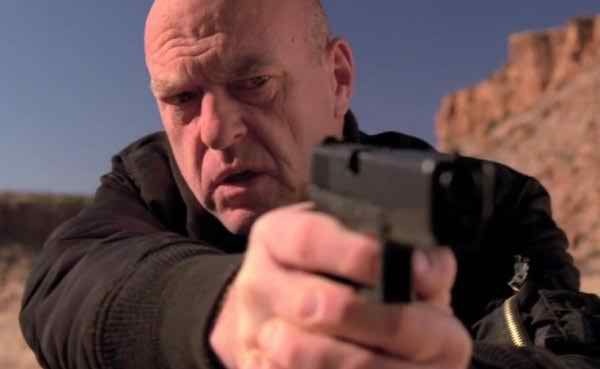 Role Of Marie Schrader:
''Marie Schrader'' is another frictional role played by Betsy Brandt, who is Skyler's sister, Hank's wife, and Walt's sister-in-law. Marie functions as a radiologic technologist. She doesn't waver to offer guidance to others, yet regularly neglects to try to do she says others should do. She seems narcissistic and shallow however is exceptionally committed to her spouse and looks after her sister's crew. Almost every last bit of her family and attire things are different shades of the shading purple. In Season 3, Marie turns into a noteworthy wellspring of solace and backing to her spouse, when The Cousins shoot and about slaughter Hank. With Walt and Skyler's offer, she some assistance with arranging for Hank to experience a forceful exercise based recuperation program that is not secured by their insurance.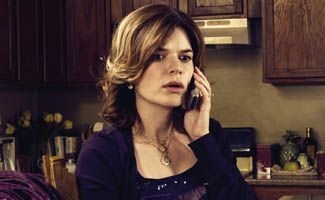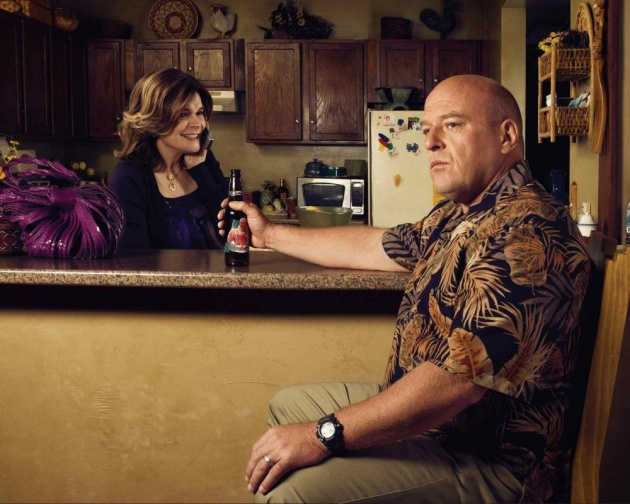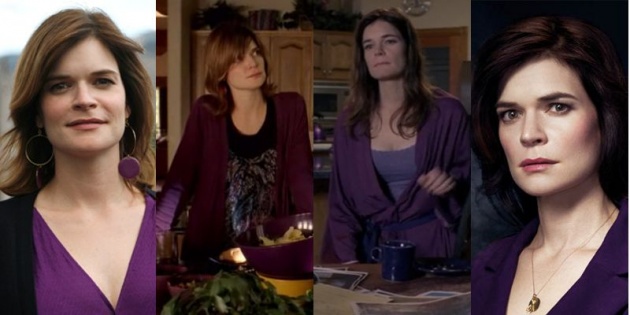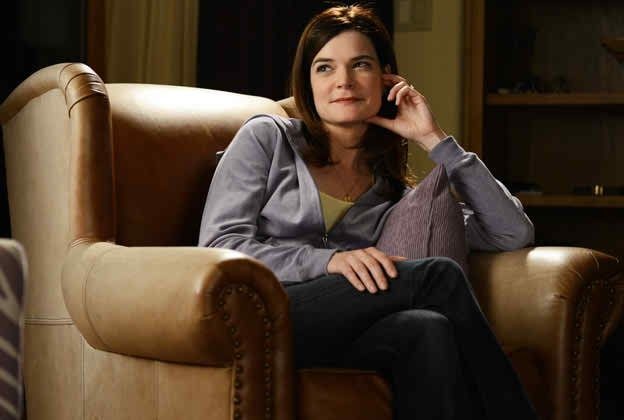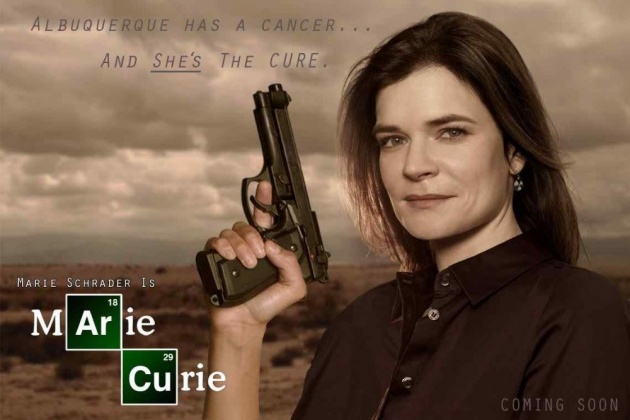 Role Of Walter White, Jr.:
Walter White, Jr., is an important character played by RJ Mitte, who is Walter and Skyler's adolescent child and Holly's more seasoned sibling. Irritated by his guardians' consistent battling, Walter Jr. tries to set up a free character, demanding being called Flynn and asking his closest companion Louis to show him how to drive. On the other hand, after finding that Walt has disease, Walter Jr. changes his state of mind and sets up the site, "Save Walter White" ", which asks for and gathers gifts with an end goal to pay for Walt's malignancy treatment. Walt's legal advisor, Saul Goodman, masterminds an influx of anecdotal "gifts" drawn from Walter's medication cash, keeping in mind the end goal to wash it furthermore make Walter Jr's. endeavors seem effective.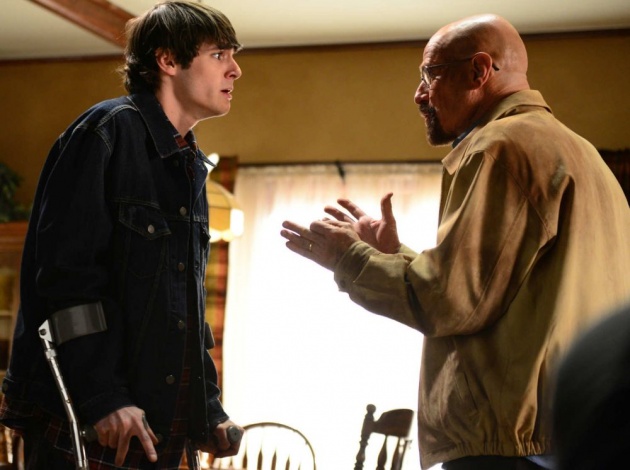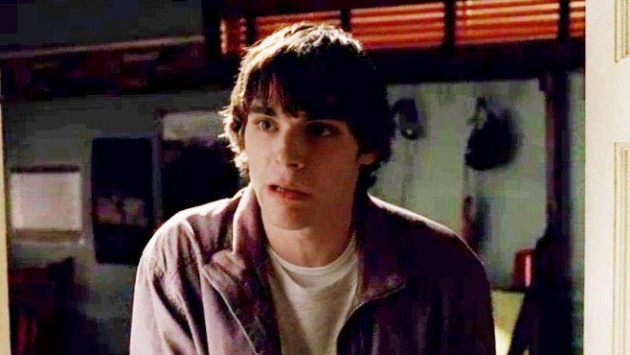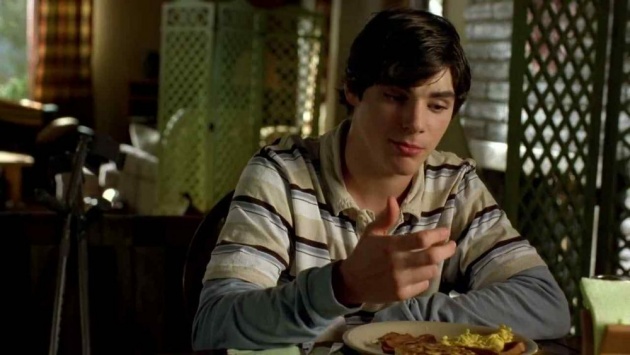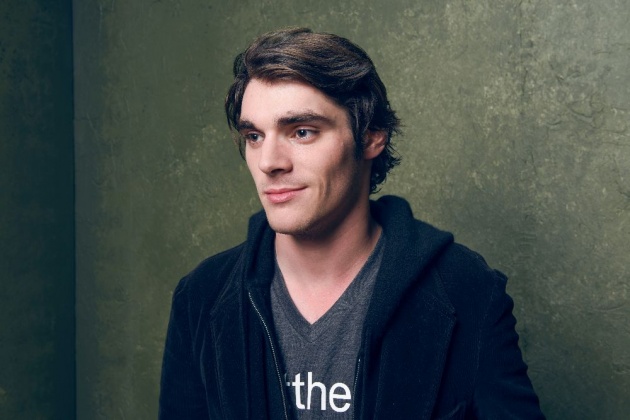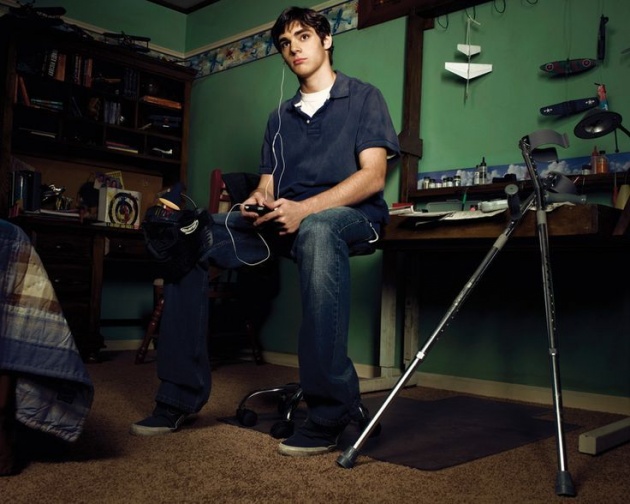 Role

Of Saul Goodman:
Saul Goodman (played by Bob Odenkirk), genuine name James Morgan McGill, is an unpleasant "criminal legal counselor" (in Jesse Pinkman's words: "a legal advisor who is a criminal") who goes about as Walter and Jesse's lawyer and up to a sure point, the arrangement's entertainment. He utilizes the name "Saul Goodman" on the grounds that he supposes his customers feel more sure with a Jewish legal advisor. Saul is an exceedingly capable legal counselor why should capable take care of issues and discover escape clauses so as to secure his customers. He is likewise hesitant to be connected with viciousness or murder. He has served as a guide for Walter, Jesse, Gus, Mike, and considerably Skyler, whom he additionally obtained an auto wash so as to launder Walter's medication cash (drug money).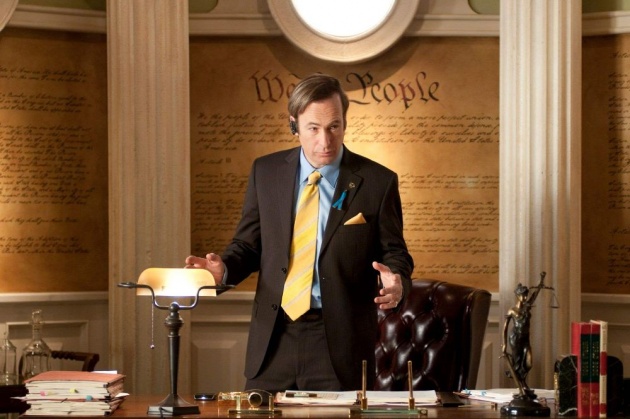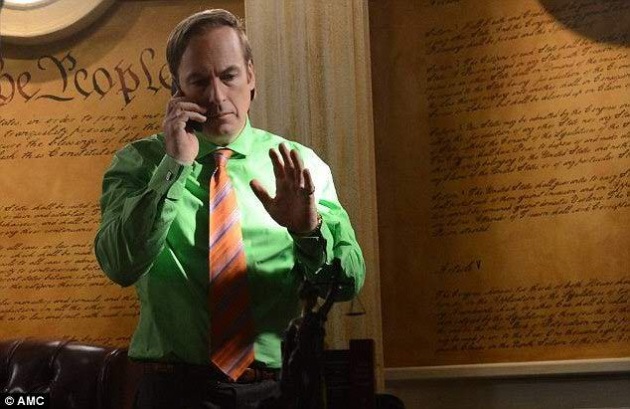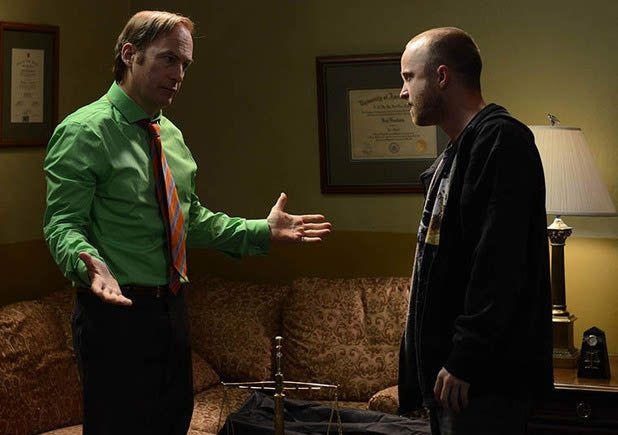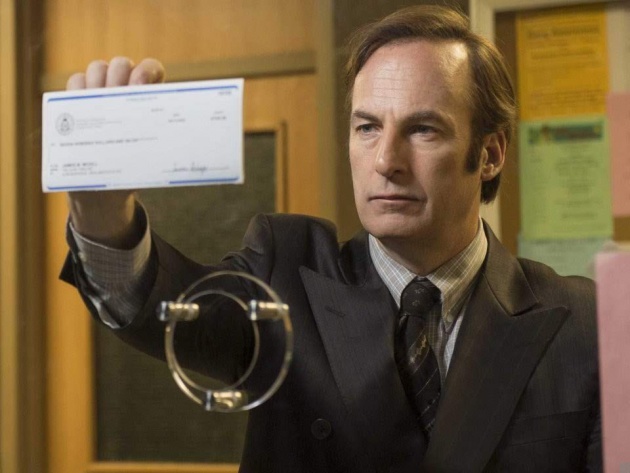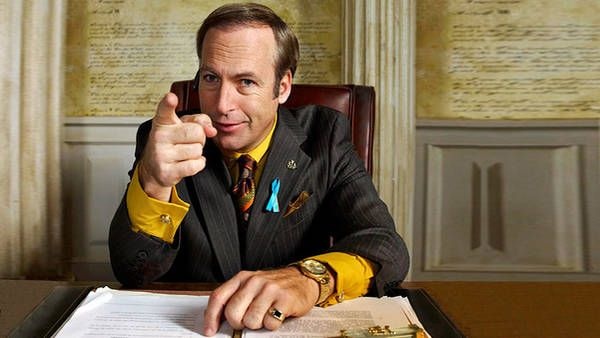 Role Of Gustavo Fring:
Gus Fring (played by Giancarlo Esposito) is the Chilean-conceived proprietor of Los Pollos Hermanos, an exceedingly effective broiled chicken eatery network. He is likewise an open supporter for the neighborhood D.E.A. office and an individual from the doctor's facility board. On the other hand, notwithstanding outward appearances, Gus is a noteworthy medication kingpin at first subsidiary with the Mexican drug cartel in Ciudad Juárez, who utilizes his eatery as a front for methamphetamine appropriation all through the American southwest.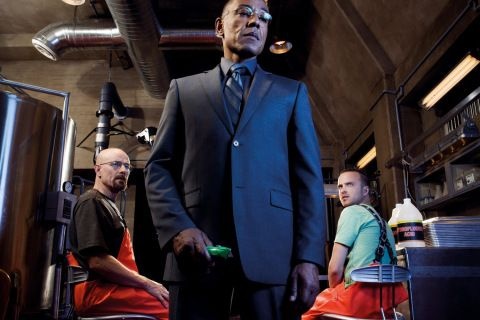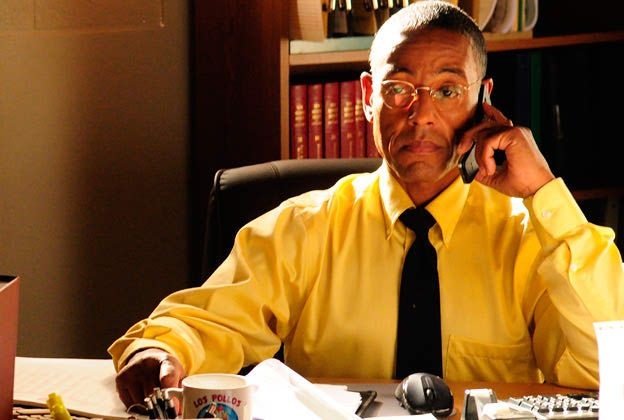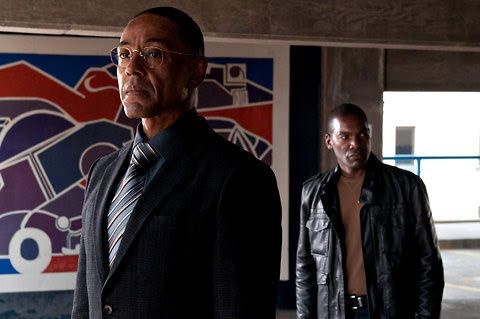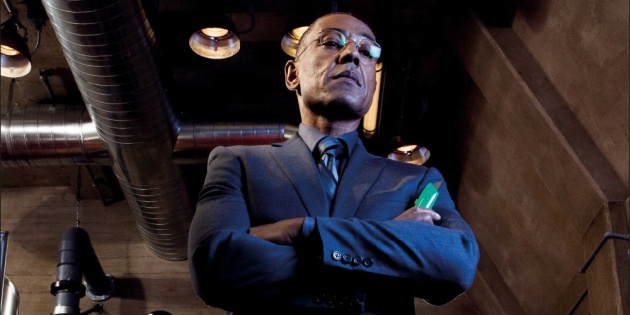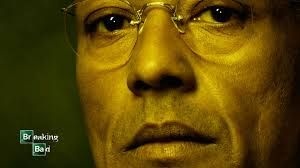 Role Of Mike Ehrmantraut:
Mike Ehmantraut played by Jonathan Banks, is a previous Philadelphia cop who works for Gus—and, every so often, Saul—as a private examiner, head of security, cleaner, and hit man. His purposes behind leaving the power in Philadelphia are never determined amid the Breaking Bad. Mike is a quiet and ascertaining person who effectively performed his obligations for Gus, utilizing his broad learning to do as such without recognition. He is never appeared to target or include any guiltless onlookers in his obligations and duties.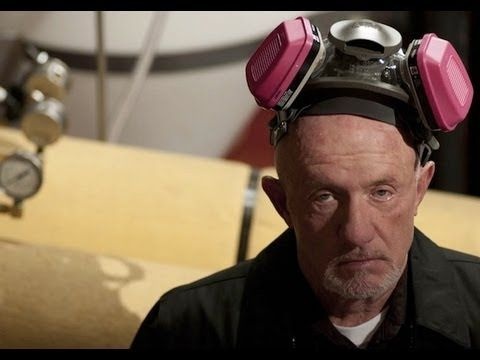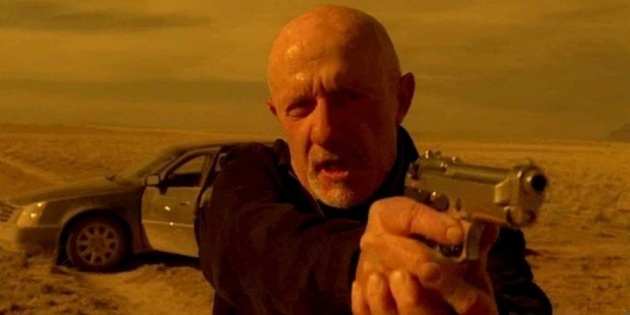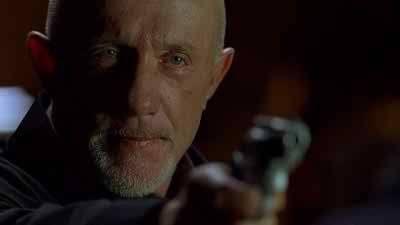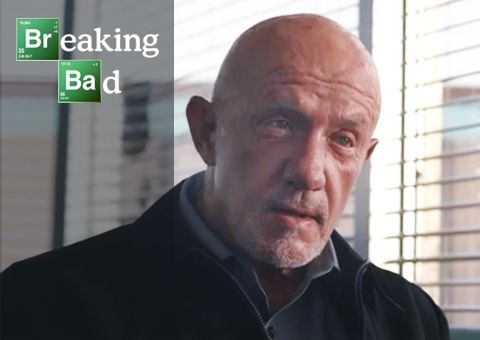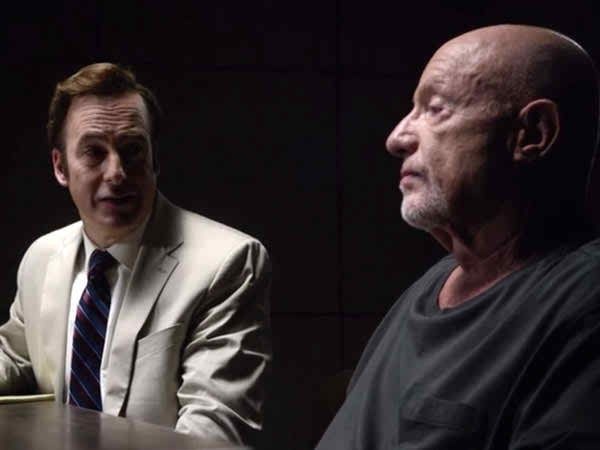 Role

Of Lydia Rodarte-Quayle:
Lydia Rodarte-Quayle is another friction character payed by Laura Fraser She is an official of Madrigal Electromotive GmbH, working out of the organization's office in Houston, Texas. Alongside Jack and Todd, she serves as one of the adversaries of the last season. She initially worked with Gus Fring as a supplier of chemicals required for his medication business in the American southwest.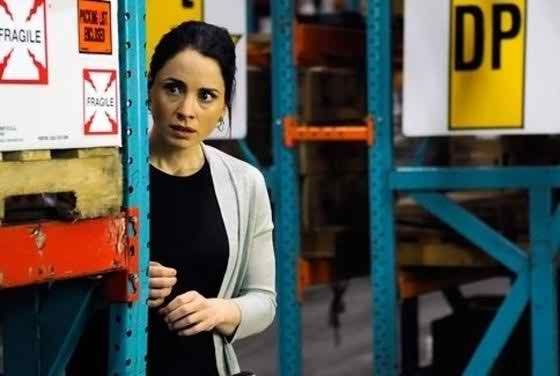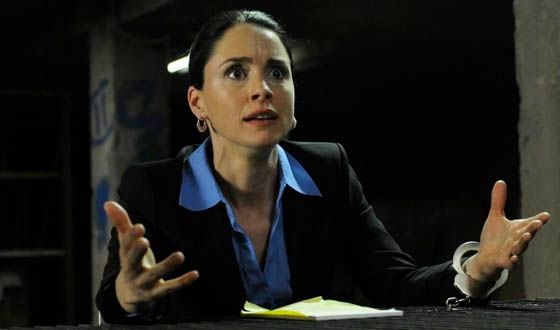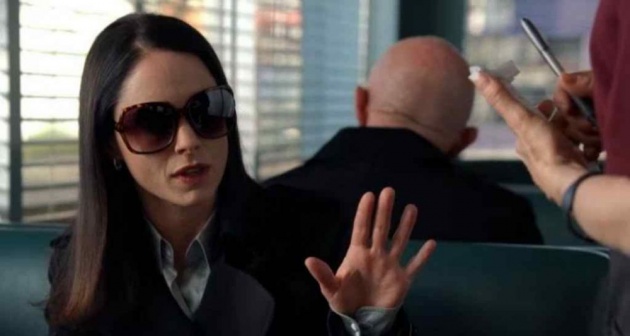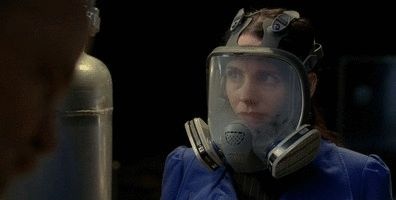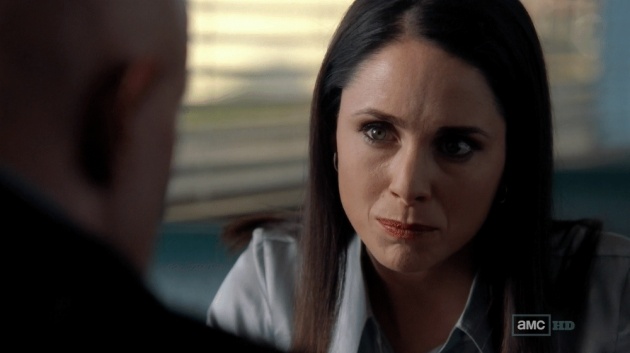 Role Of Todd Alquist:
Todd Alquist is a villain charcter payed byJesse Plemons . He is an exterminator for Vamonos Bother, a fumigation organization utilized by Walt, Mike, and Jesse as the front to their meth business after Gus Fring's passing. Todd serves as one of the essential opponents of the last season, alongside his uncle Jack. Todd and alternate Vamonos workers are thieves, gathering data and offering it to outside gatherings from the houses they tent. Todd has been known as the most dangerous character based villain on Breaking Bad, and IGN named him 2013's best television villain.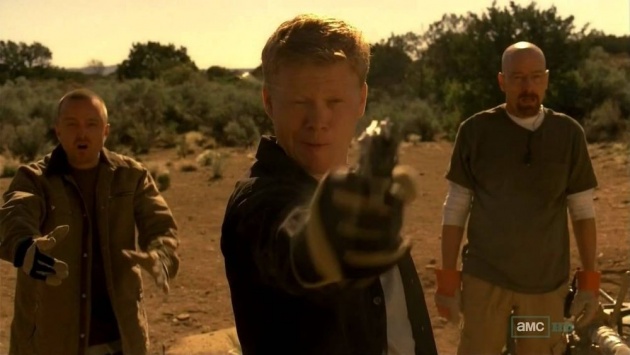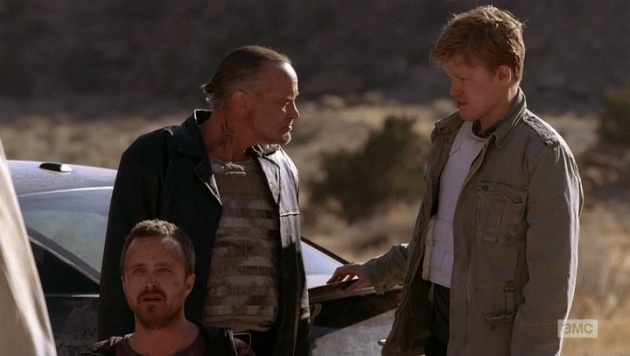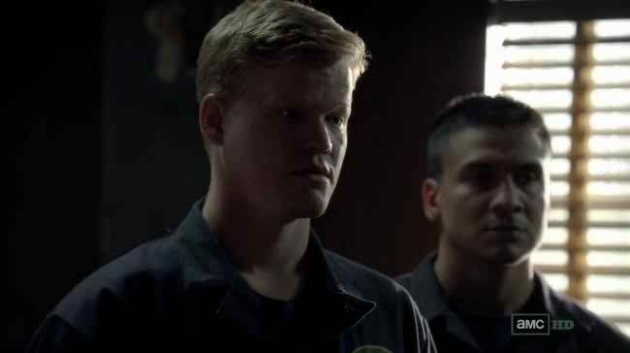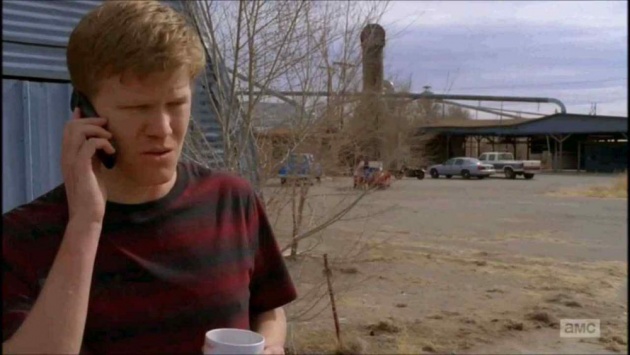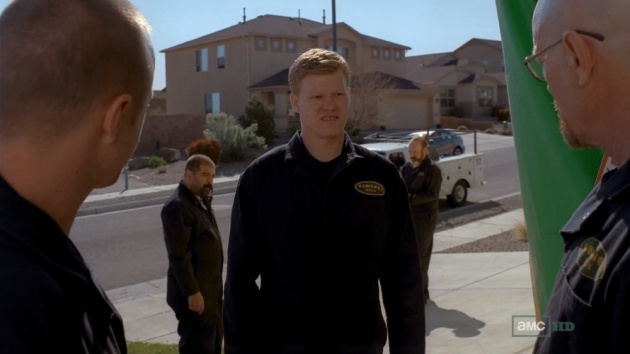 Complete Series And Documentary:
The foremost season was at initially foreseen that would be nine episodes, however because of the 2007–2008 Journalists Organization of America work stoppage(strike) just seven episodes were taped. The complete season was released on DVD and Blu-bar on November 26, 2013, in a collectable box framed like one of the barrels used by Walter White to cover his money set contains different elements, a documentary of two hours was also released.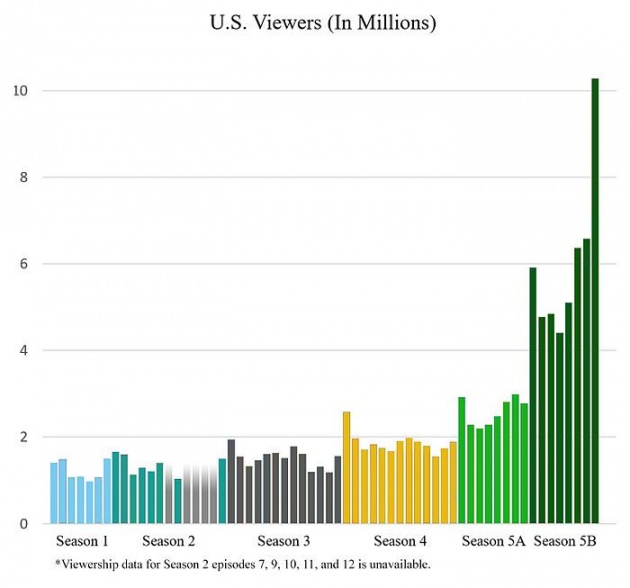 Viewership Of Breaking Bad Series:
The Breaking Bad series managed to attract the millions of viewers around the world. This series has gotten across the board basic approval and has been commended by numerous viewers as one of the best network television shows ever.
In 2013, Guinness World Records named Breaking Bad series as the most watched evaluated television show ever.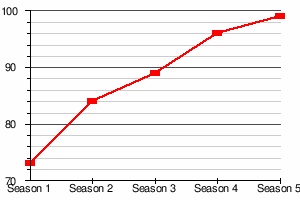 Personal Views About Breaking Bad Series:
Is Breaking Bad the best TV show I have seen? Yes, if by "best" one means presenting a strongly described story to nail viewers to seats, while making us think about characters we may once just have scorned. Once in a while, something will appear to help us to remember exactly how great TV can be when brilliant authors think of a captivating idea and execute it well. An a valid example is Breaking Bad, a restless, testing new arrangement. Cranston's execution alone is proved enough sufficient for me to watch the whole series throughly.