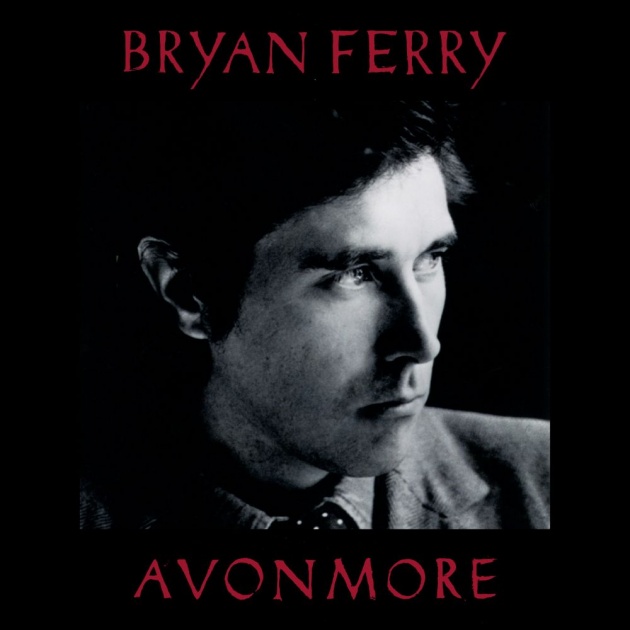 Rating: ***1/2 out of 5.
Remaining a Bryan Ferry fan for the past decade hasn't been easy. Although lately he's become more prolific than he'd ever been before in his career, his output hasn't always been stellar. Olympia, his previous album of original material, released in 2010, was a frustrating, below par affair, and while The Jazz Age (2012) was an innovative, energetic record of reworked songs, fans have been waiting for a long time for an album that would feature everything that Ferry does best: lush production, atmospheric songs, and plenty of sophisticated romanticism.
Well, the good news about Ferry's latest album Avonmore (2014) is that it's his best album since 2002's Frantic. The less than good news....well, we'll come to that later.
From the deceptively simple opening track Loop De Li, to the closing track, a moody, heartfelt cover of Robert Palmer's Johnny and Mary, this whole album is one smooth, if seemingly forgettable material. But upon repeated listens one discovers the true mastery of what Ferry achieves here: songs that are meticulously crafted and which require more than one listen to really appreciate.
With the exception of a couple of songs, nothing here is as catchy or quirky as the songs on Frantic (2002) or Ferry's masterpiece Mamouna (1994). But there's a lot to enjoy and admire here. The opening track, Loop De Li, is a seemingly laid-back, Ferry on auto-pilot kind of song, but you soon discover that there's more than meets the eye (or ear), as you find yourself unable to get that haunting chorus out of your head, or as your mind begins to analyze the darker implications of the lyrics. Then you have the motowon-influenced power-soul of Midnight Train, which grows on the listener with repeated listens. [Interestingly enough, both Loop De Li and Midnight Train were originally recorded in the early 90's for the aborted Horoscope album, which was later reshaped into Mamouna (1994)]. Then the album shifts gears once again for the folky ballad Soldier of Fortune, a collaboration with Johnny Marr of The Smiths.
But the album really reaches its peak with the title track, a muscular, power-funk number with a thick layer of guitars (with no less than six guitarists chipping in, including Marr, Nile Rodgers, co-writer Oliver Thompson, and Steve Jones). This track alone shows that Ferry is still capable of producing idiosyncratic, darkly stylish music. While One Night Stand, featuring some rousing vocals by soul legend Ronnie Spector and some stunning saxophone work from former James Brown cohort Maceo Parker, is also another highlight.
Unfortunately, things aren't all rosy here, as Avonmore features two of Ferry's worst compositions: A Special Kind of Guy and Driving Me Wild, two dated, bland songs that have no place on an album as elegant and textured as Avonmore.
Overall, Ferry fans should find a lot to like here. Even if it isn't one of Ferry's best, it still is a unique, enjoyable listen from a musician who has been making stylish, singular music for five decades now.
Text © Ahmed Khalifa. Jan. 17- 2015
About The Author: Ahmed Khalifa is a filmmaker and writer. He is the author of Beware The Stranger, a horror novel, and Egyptian Gothic: Stories. Both books are available on Amazon here. He is also the writer/director of Seance, a Gothic/Horror film, and The Weapon, an action/supernatural Web Series, which centers on a vigilante called "The Hunter". You can watch the complete first season, for free, here. You can check out his reviews here.