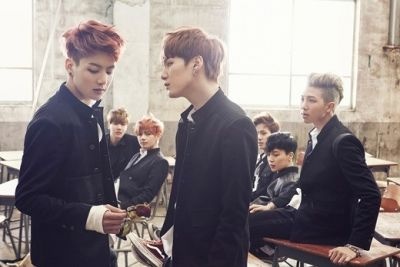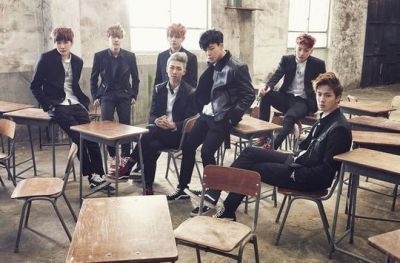 Hip hop dola BTS revealed two teaser photos for their upcoming second mini album "Skool Luv Affair."
Photographs is a concept photo for main track mini-album, "Boy in Luv." In the photos BTS members wearing dark school uniforms in the classroom. With their hands in their pockets and expression impressed the members look like the type of bad boy school girl can not help but fall in love with. In the second concept photo, Jung Kook and Suga look like they will fight, like Sugar face holding roses Jung Kook.
A representative from the agency they say about their comeback, "The members turned into a tough guy who will try to capture the hearts of women they love. Fans will see more than just style tough guy. "