Hello Everybody!
I found a site or game where we can earn money and cashout it to your online wallets or to Bitcoin address.
The site is GOLDENTOWNS
Registration is very simple, (Login, email, password and captcha)
Mean or strategy: You need to the firstly train or pass Tutorial, don't Skip, because it will help you really.
Upgrade your buildings and roads, then build a Gold Mine building
You're we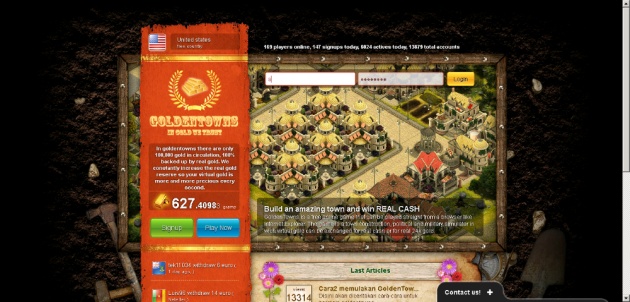 lcome, have a good games