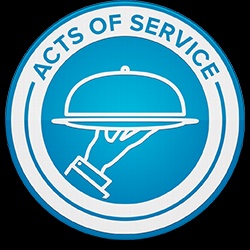 I've been thinking a lot lately about the direction I've taking with the brand Chick Wrestler®. I developed the brand to represent female wrestlers and to one day be in a position to contribute/sponsor athletes. We've had a few projects here and there involving the elite level girls and the response to the efforts put in by my team have been misconstrued and misunderstood.
When I was studying business for my master's courses, the most intriguing class for me was "The Art of Leadership". It's no wonder that I continued on to pursue a career as an Army officer. I know that when I set out to work on a project, that my intentions are to service that group and for the outcome to be positive for ALL members involved (myself included). I like to see people reaching their full potential and it inspires me to see the fruits of labor translate into a reach of achievement to the next level. I truly get joy from the success of others.
Even growing up, we have home videos were, no matter what my brother would be in trouble for, I would be there to show love by bringing him something to make him happy. Serving is in the fiber of my being and according to my Love Language® quiz, receiving gifts in return comes in at the bottom of the list. Money, fame and accolades have never motivated me in anyway to help others. Though contrary to that...there isn't a darn thing wrong with turning a profit and making a living. It's necessary!
I want to know your love language...take the quiz: http://www.5lovelanguages.com/profile/
As a matter of fact, I've told supporters to stop sending money and have felt guilty for some reason about getting financial help from outside sources that want to see ME of all people reach the top.
I realize that having a personality like this leaves me susceptible to being taking advantage of and vulnerable to being somewhat of a sucker. Many times in the past, I've given so much of myself that there isn't much left for me to accomplish the goals that I've set for myself.
Winning a Gold Medal in the Rio Olympic Games may seem to outsiders as a selfish goal. And many successful athletes know that in order to achieve such a feat, you have to be selfish. This is something that isn't in my nature and so for both my professional career and my athletic career, I will have to find a balance. I know that achieving dreams of building a brand and earning a medal will give me a platform to reach more individuals. The outreach would be worldwide.
In conclusion, I'm realizing, through growing pains, primarily in my own peer group, that I need to work more with like-minded people that I can trust. Slowly adding people to my circle that understand who I am and what makes me tick, and vice versa. No more can I waste time on those that murmur negativity into the air and to isolate and confront divisiveness so that it does not become a tumor of hindrance to progress forward in a positive manner. I can't change who I am, but I can redirect energy to those who believe in my vision.
Sincerely,
LJ Provisor
P.S. Here are my Scores
7Words of Affirmation
6Quality Time
3Receiving Gifts
8Acts of Service
6Physical Touch