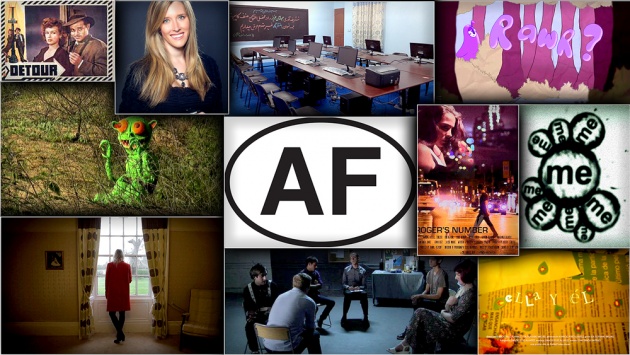 Hi everyone,
Before we get to our featured content, we'd like to introduce to you the new Film Annex influence measurer, the one and only BuzzScore! Now, we're hiring writers and bloggers with high BuzzScores and great writing skills to contribute to The Annex Press! Find more info on our blog.
We're thrilled to share with you the news that Film Annex, in collaboration with Citadel Software Company, has completed the construction of the first Internet classroom at Baghnazargah School in Herat, Afghanistan. This was the first step in Film Annex's Afghan Development Project, and construction in other schools has already begun. So, this week we are highlighting our initiative and the Afghan Development Web TV full of videos that document the process of bulding schools in Afghanistan. For further information about the initiative, or if you'd like to get involved in any way, contact us at info@filmannex.com.
This week's featured filmmaker is Emily Soto, whose work will show how fashion, photography, and film can create wonders and live happily after. As a fashion photographer, Soto shoots for several international magazines. She knows how to find unexpected locations for her shoots that will make her photos unique and stand out. Check out this great abandoned amusement park in California and the rooftop of a historic San Diego hotel. Watch the behind the sceen footage of her shoots along with the best photos from her portfolio.
And the 8 movies of the week are:
Detour by Edgar G. Ulmer
Ninos - Ella Y El by Ignacio Ruiz Alavarez
Love by the Vancouver Film School
The Support Group by Kevin Slack
Time & Tide by Fuzzy Duck Creative
When the Sun Shines by Charles Pieper
Roger's Number by Gianluca Cavaleri
Me by Studio Smack


For recent updates and more short films, follow us on Facebook and Twitter.
The Film Annex Team