Hello Bitsers. Now a days, due to much free time, watching a movie and writing my thoughts down in a blog post is easier than before. Here is another movie review I'm going to write which is about Bullet to The Head. It is convenient for me and for any beginner movie reviewer to write the review after watching the movie at least twice. Let's start with an overview of the movie.
Bullet to the Head was directed by Walter Hill who is widely known for his movies Red Heat, Undisputed and 48 hours. The movie stars Sylvester Stallone and Sung Kang as main characters and is based on a graphic novel Du Plomb Dans La Tête written by french writer Alexis Nolent. The screenplay was was written by italian screenwriter Alessandro Camon. Sylvester Stallone was nominated for the Razzie Award for worst acting in the movie. This is an action, thriller and crime fiction movie. Let's move to the summary of the story.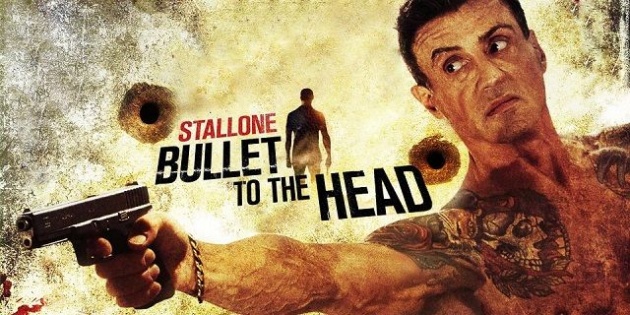 (This image is taken from Google.com.)
Plot Summary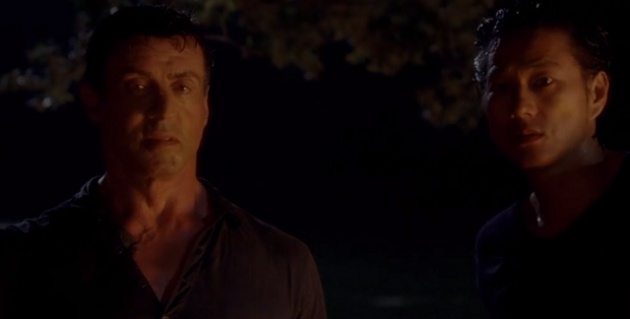 The place is a U.S. city New Orleans where a corrupt policeman, Hank Greely is assassinated by Jimmy Bobo and his partner Louis Blanchard. These two people are partners and hired killers. Later, while waiting for the payment in a bar, Blanchard is killed by a man Keegan with a knife. Blanchard's partner, Bobo manages to stay alive when Keegan tries to kill him. Meanwhile, a detective, Taylor Kwon comes New Orleans and finds a witness of Greely's murder and dead bodies of Greely and Blanchard. He concludes that Bobo and Blanchard killed Greely. Kwon meets Bobo in a bar and asks him to work together. Bobo denies at that time. But they start to investigate the mystery together after Bobo saves Kwon's life when two corrupt policemen try to kill him. During investigation, they meet a guy Ronnie Earl who hired Bobo and Blanchard. Earl tells them about Nkomo Morel and Marcus Baptiste. Bobo kills Earl and then goes to Baptiste's house with Kwon. They kidnap him and bring him to Bobo's house. Baptiste tells them that Keegan is working with Morel. They obtain a flash drive from him which contains details about Morel's business and plan. Bobo kills Baptiste and suddenly, Keegan with his force, attacks and starts shooting. Bobo and Kwon succeed to stay alive and escape. Bobo detonates bombs which kill some of Keegan's men. Morel orders Keegan to kidnap Bobo's daughter. Bobo is required to give flash drive to Morel in order to save his daughter. He goes to meet Morel in a power plant and gets his daughter back. He gives Morel that flash drive. Keegan gets angry and kills Morel and his gang when Morel leaves Bobo's daughter. Bobo and Keegan fight in the same place and Keegan gets killed.
(This video is take from Youtube.com and uploaded by IGN)
Main Cast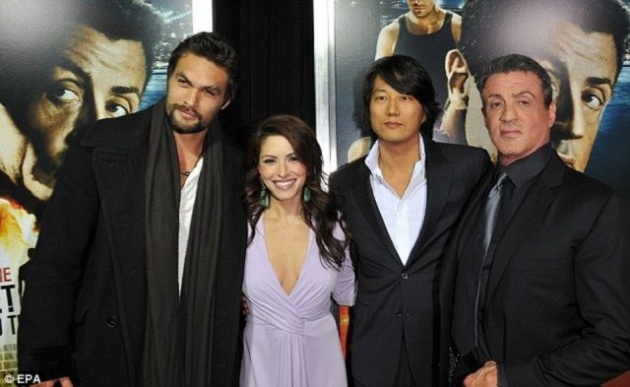 (This image is take from Google.com.)
There was nothing special in the movie's cast and it was below ordinary. I enlisted some of the main cast of the movie below.
Sylvester Stallone as Jimmy Bobo, a hitman and main character of the movie.
Jon Seda as Louis Blanchard, partner of Bobo.
Holt McCallany as Hank Greely, corrupt police officer.
Sung Kang as Taylor Kwon, a detective from Washington D.C.
Jason Momoa as Keegan, main villain of the movie.
Brian Van Holt as Ronnie Earl, the intermediate guy between Bobo and Morel.
Christian Slater as Marcus Baptiste, lawyer of Morel.
Adewale Akinnuoye-Agbaje as Robert Nkomo Morel, a business man and criminal.
Weronika Rosati as Lola, daughter of Bobo.
Cast needed for the movie was small and didn't look right for there respective roles. Below is a detailed review of the movie.
Sylvester Stallone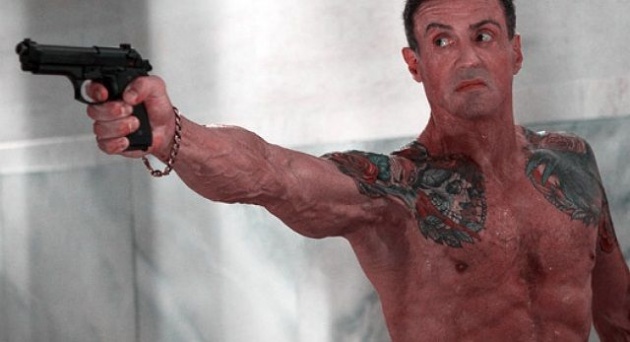 Sylvester Stallone is manifested as an old but buffed guy who is a hitman. As the line "revenge never gets old" in the poster says, Sly seems curious to find the killer and get revenge of his partner's death. I remember him in The Expendables where he is a hired killer but not a hot headed angry old man. In this movie, Sly is an impetuous man who can kill anyone recklessly if it is right according to him. He was persistently giving a feeling that this is villain-admiring movie.
Worst Actor Award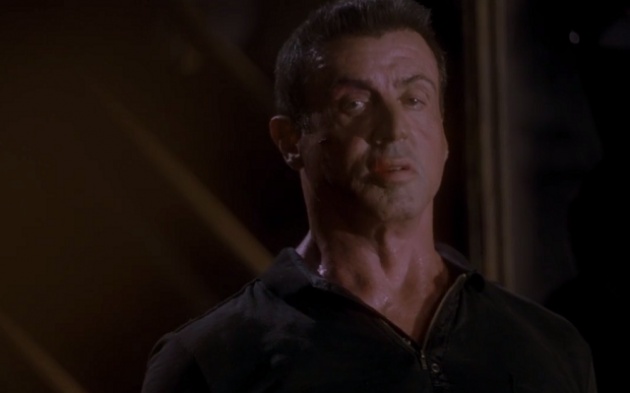 Sylvester Stallone was nominated for Razzie Award for worst the worst acting. If you ask me, there is nothing wrong with the young-looking and experienced actor. The director could find best possible ways to fit the actor for each scene. Sly was not looking really good in the duet with Sang Kang. For Stallone's character, he didn't need a co actor and the story could run smoothly without Kang.
Unpredictable Plot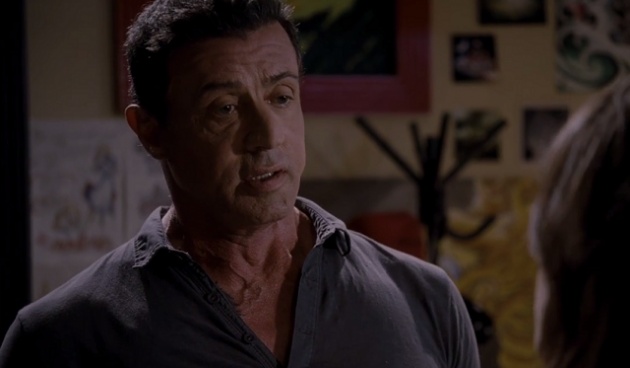 Sometimes, it's really advantageous for a movie when its plot's twists and climax can't be anticipated by the audience. This time, it is a disadvantage for the movie. The plot on which this movie is based on, is completely uncertain and contains unnecessary parts. Bullet to the Head seems to have a weak story which takes advantage of dull and vain twists to keep it stretching for one and half hours. It didn't focus on an straight forward story.
Family Movie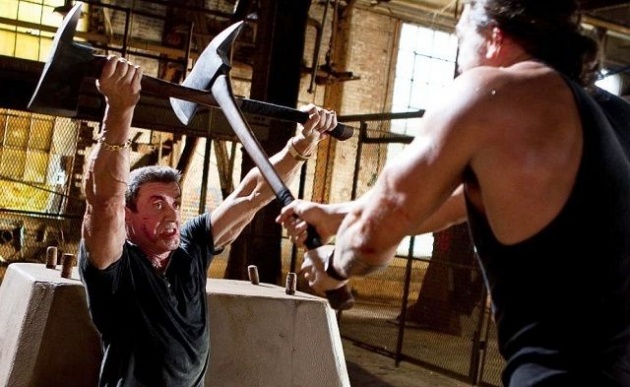 Don't get deceived by the heading. It's not illegal for a movie to be offensive and sexual while narrating foul language. The title itself states of offense in the movie. It will be completely unpleasant to watch Bullet to the Head while having your immature children around.
Except sexual content, it contains aggressive behaviors towards other characters. There are numerous scenes with needless killings by gunshot which don't take part in making its story. It has been limited to only mature audience by being rated as a R-rated movie. As always, the age rating is a best part.
Synopsis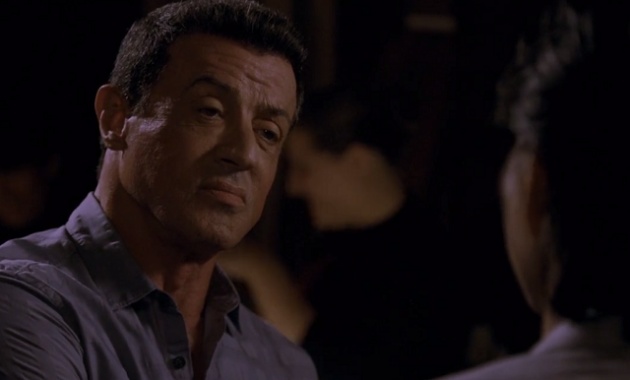 Bullet to the Head is a movie which is little below than average. There is nothing notable to talk about its direction and cinematography as both of these deliver inconsiderable enjoyment to the viewers. The acting was not bad but the 90 minute duration is too long for a movie of this type.
4 out of 10 is the best score where this movie can stand.