It is not a secret that I am much in love with pizza, but also aside from it, I also have feelings for Burger. Talk about being two timer. Hahaha! Kidding aside, there are a lot of restaurants here in our place which offers their original burger recipes and one of it happened to be Stateside Restau here in Malolos which is an american inspired restaurant.
One time, me and my friends have decided to try out their famous super sized Burger and fries.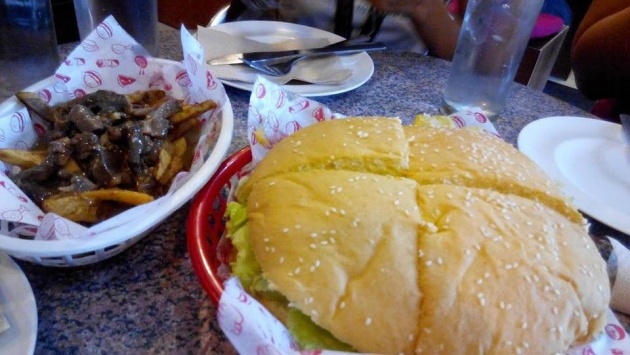 Here is their burger priced at only P280. This is good for 4 persons already. The taste of their patty is so much different among the others. I actually can't recognize that certain ingredient which made its burger tastes that way.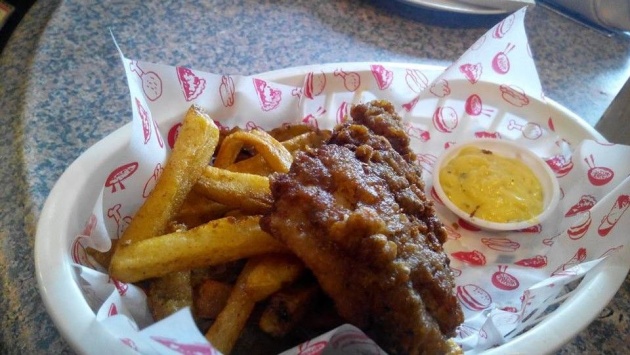 The fish fillet and fries.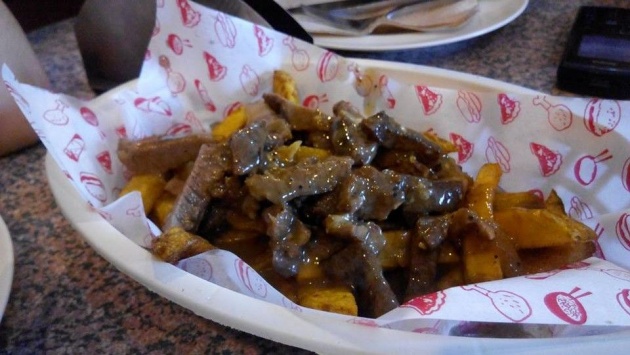 Beef and fries
Now this is my favorite part. Their fries is really good. Plus the meat which is the beef is so tender. Also, the sauce is one of a kind! I love its taste and it complements well with the fries.
Overall, I find it satisfying. The place' concept is unique and the ambiance is really good. :)