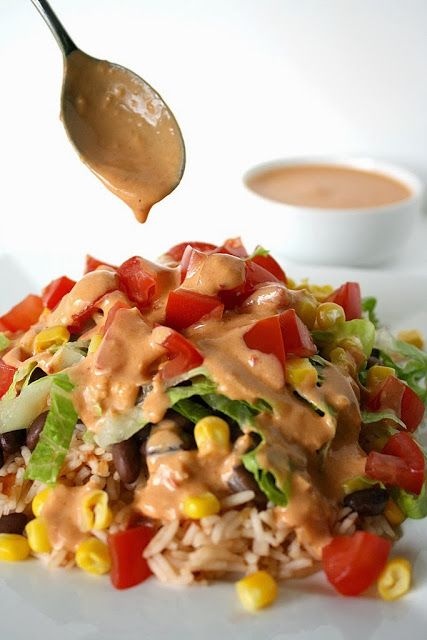 I love how a simple sauce can really elevate a dish. Sauces have taken recipes like these Black Bean Spinach Enchiladas and Southwestern Chopped Salad to a whole other level. So when I was craving a burrito bowl, I knew I should try a new sauce to drizzle over it. Chipotle seemed like a logical choice and I love the way it came out, with hints of garlic and lime. This meal is awesome because if you're short on time, you can cook the rice, prep the veggies, and make the chipotle sauce beforehand for a quick meal to throw together come dinnertime. Just pull everything out of the fridge and it's ready to assemble!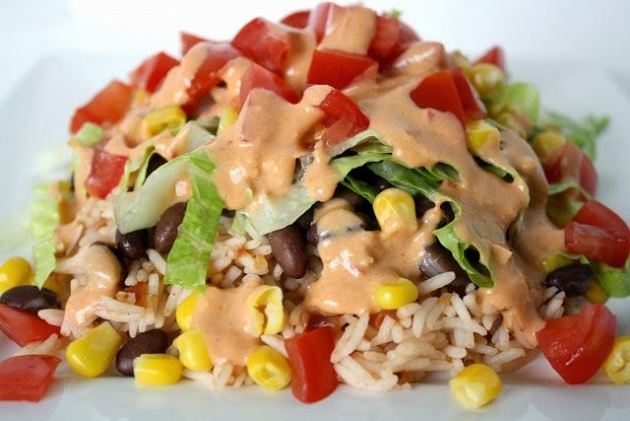 Vegan, gluten-free
Makes 3-4 burrito bowls

Ingredients
1 cup uncooked rice or quinoa
1/2 cup salsa (restaurant-style, or your favorite store-bought brand)
1 can black beans, rinsed and drained
2-3 roma tomatoes, diced
1 1/2 cups corn (I used frozen corn, thawed)
Romaine lettuce, chopped
Creamy chipotle sauce
Other additions: onion, green onion, bell pepper, avocado, cilantro

Directions
Cook rice. (For firmer rice, use 1 cup rice + 1 1/4 cup water.)
While rice is cooking, prep your veggies and make the creamy chipotle sauce.
When rice is cooked, stir in salsa.
Begin layering your bowl: start with rice, then black beans, and vegetables.
Drizzle the creamy chipotle sauce on top and enjoy.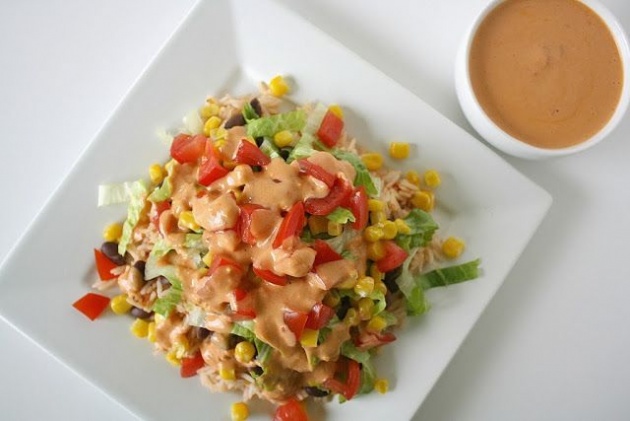 Want to customize your own burrito bowl? Here are the basic layers:
Start with a bed of rice/quinoa.
I like to make "salsa rice". After the rice/quinoa is done cooking simply stir in some salsa. Sometimes I add lime juice and cilantro too.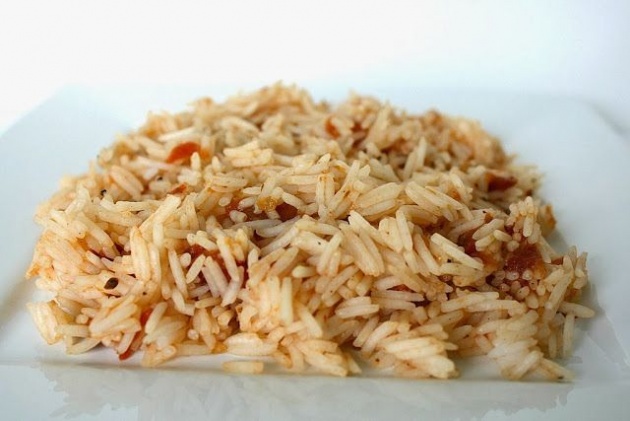 Add a protein punch!
Black beans, refried beans, pinto beans, etc.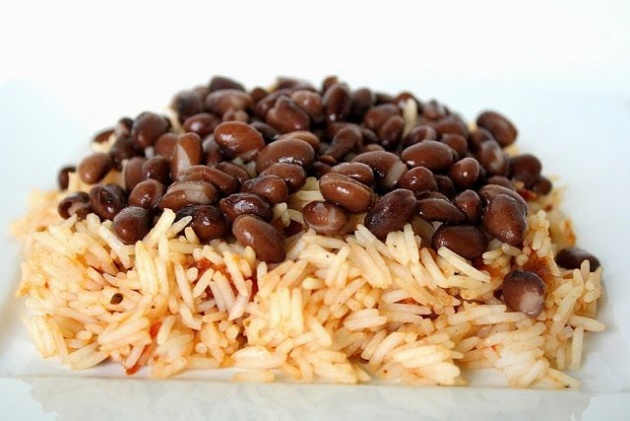 Pile on a mountain of vegetables.
Lettuce, tomatoes, onion, corn, bell pepper, avocado, cilantro, etc.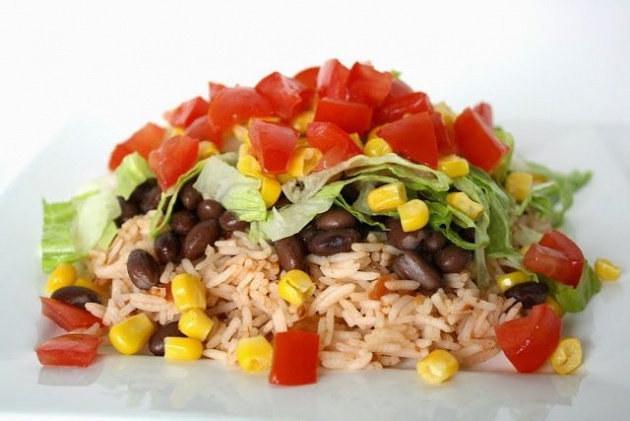 Get saucy!