Business etiquette and clothing: How to choose a wristwatch for men?
Photo credit: pinterest.com Edition by Amber255 via Bitlanders.com
Hello, my dear readers! This time, I will talk about business etiquette and clothing of the men, about the most important men's accessory - wristwatch. Many men consider themselves businessmen, so they have to dress and look no less impressive than their women. For men, the style, fashion, and look are important no less than for the women. The fashion world fascinates men by offering the most versatile innovations and accessories, so it's easy to miss it. You have to be very careful and choose your clothes, accessories, and details responsibly. It is said that person first is met and accepted by his clothing. This is true because your outfit tells a lot about you.
In the business world with a lot of meetings, the most common are paid attention to the trifles in a human appearance. If you are wearing a costly suit, but your watch's strap is threadbare, the watch is with scratched corpus and poor quality; the surrounding will quickly notice it. Then the whole mere show of a successful businessman will lose its sense because a successful man will first buy the right watch.
In addition to the watch, the most important accessories for a man are a belt, a pen, a workbook, a briefcase, a cigarette case, if you smoke. It's not a caprice - it's your uniform!
Let's talk today about the wristwatch and how to choose the best one.
5 Watch Rules ALL MEN Should Follow - Video credit: Teachingmensfashion via Youtube.com
The Most Important Is Not a Look Of the Watch, But Its Mechanism
Watches are divided into classical, sports watches, but manufacturers also offer a variety of intermediate versions of these styles.
Classic watches have fewer functions, are slimmer, more elegant, with a leather strap or metal bracelet.

Sports watches

are more massive, with more features. They already measure parts of a tenth and hundredth of a second.
Electronic watches, of course, have plenty of features. For example, they measure time from one place to another.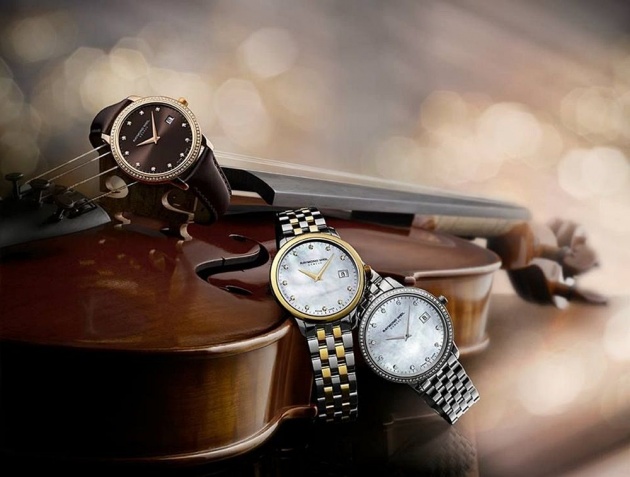 How to choose a wristwatch for men - Photo credit: plus.google.com
Today, you can even buy a watch that will show you the number of holes in your golf game. Choosing watches, people also pay attention to their skin, hair color, and the shades of most often wearable clothes. Watches can be with bright numbers (or their indices) on a black dial, or darker numbers on a light colored dial. However, you should first know clearly where and under what conditions you will use this watch.
How to choose a clock to recognize that it is of high quality and will last for many years?
In today's market, the usual watch is made up of the details from the whole world. This is not bad, but we can ask how much attention there is paid to the good quality of the materials used? For example, what kind of steel is used for the steel watch case? There are people who are allergic to nickel, so high-quality watches contain steel without nickel. The second aspect is the quality of the watch collection, and the third, most important, is the clock mechanism, in other words, the heart of the watch itself.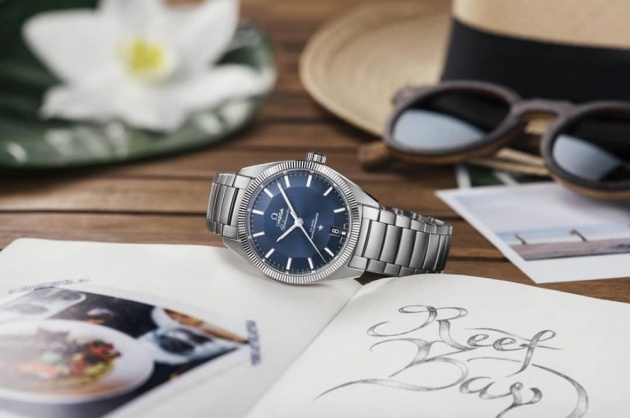 Men Accessories - Photo credit: styleonwings.blogspot.com
Speaking of the mechanism, let's talk about why the Swiss watches are so valued in the world.
Swiss have been producing watches since ancient times. And they collect the entire clock mechanism in one place at the factory. Then the clock is still tested by various tests. This quality is not cheap. In the market, you can find a watch for 1 Euro or two. Then, in various stores, you can buy watches for 20 to 300 Euros. The branded shops sell watches from 100 to 100,000 Euros.
While reading my blog on Business etiquette and clothing theme, please do not forget to check QUERLO CHAT:
The mechanical watch is still being improved.
For many years working on the watch works' mechanisms, today, the Swiss can enjoy the fruits of their work - all businessmen dream of a Swiss watch. Historically, when all the agricultural work was done, during the cold season, mountainous people were constructing watches at long winter nights. The masters sat down at 150 or even 400 small details and improved their mechanisms. Their ambition was simplicity and precision. Today's Swiss watches work extremely precise and for a long time.
Have you ever wondered why mechanical watches are working for so long? They are working like themselves, without being connected to an electrical outlet. Mechanical automatic watches are started by carrying them. They start working after the owner makes a motion by his hand. At that time, the Swiss are still struggling to extend the hours during which the clock would remain intact, although it would not be worn. The biggest achievement is 72 hours.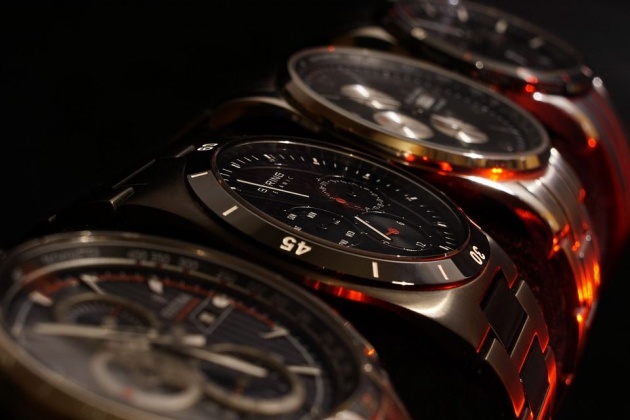 The Mechanical Watch - Photo credit: pixabay.com
Watchmakers are still looking for new, non-used metal alloy for the production of watches. Silicon has recently been used because it does not magnetize. The magnetic field is the biggest enemy of watches. The magnetized parts of the watch may not start accurately. Therefore, until now, the details are being improved and replaced by materials that are resistant to the effects of the magnetic field.
How to Maintain a Mechanical Watch?
High-quality raw materials, much handwork, history, experience, innovations and inventions, clock testing, Swiss watchmaker's salary, and centuries-old corporate brand - Swiss watches are expensive for all these reasons. Such watches have a residual value. The Swiss are producing watches for the use of many years. Imagine, the manufacturers keep watch spare parts for about 50 years!
On the other hand, in order for the clock to serve for 50 years, it will require his master's efforts. First of all, the lying in a drawer damages the watch - it is designed for carrying. However, wearing it, remember what you have put on your wrist.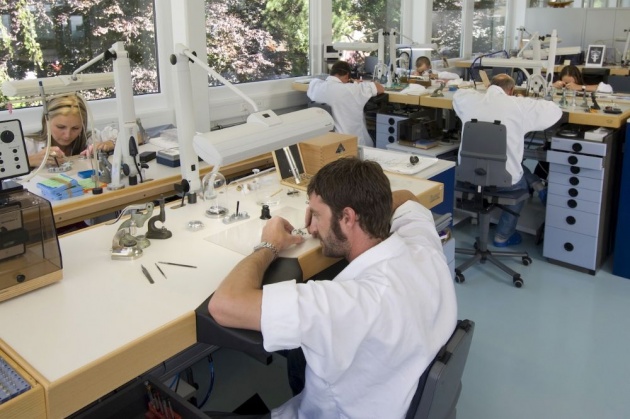 The Swiss Watches - Photo credit: watchesseven.blogspot.com
If you want to go swimming, it should be pressed the crown and the back of the watch.
Do not knock your hand with your watch to the table even if you are an angry boss. The watch has a lot of mechanical details which you can easy to damage. The second tip - before diving into a cool sea or lake, take off your clock.
Do not make excuses that it has been labeled to withstand 10 atmospheric pressures. Some watches are intended for bathing; others only protect against accidental water enter in the mechanisms (during the hands and cars' washing, sweating during exercise).
You should take it to the masters every 3-5 years even if you take off the watch for your bath.
Luxurious Man Watch - It's Like a Dress of Famous Designer
Shoes, a suit, a car, a watch are a set of modern man. Therefore, mechanical watches are usually searched by mature men, earning some money and having a certain status in society.
Are your business partners, other company executives recognizing the value of the watch on your wrist? Manufacturers do not change their watch models very often. Cheaper brands change their assortment more often, luxurious - less often. Such manufacturers usually play with details, colors, and introduce newly discovered improvements to the centennial clock.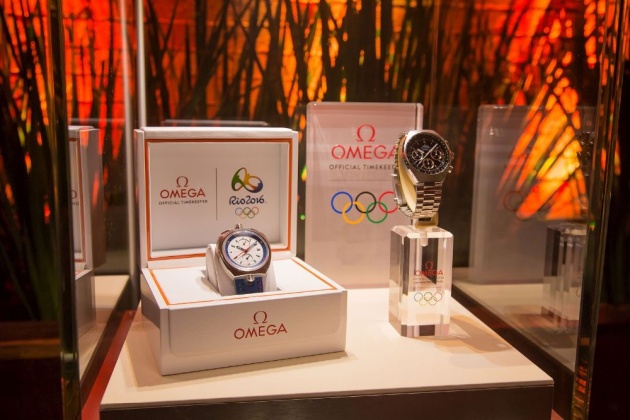 Omega Luxurious Man Watch - Photo credit: jewelrynewsnetwork.blogspot.com
Sometimes, watches change with the market situation. However, the general features from which you can recognize Rolex or another manufacturer's watch are still there. Therefore, as women distinguish dress of the world's most famous designers on party women' shoulders, men can also distinguish watch from well-known manufacturers from a distance.
The watches market manufacturers with so many smart technologies are uncertain about when people will stop wearing mechanical watches. But time is running out, technology is evolving, and watches of this type are still being bought.
Watches are the only jewelry men can wear, unless you're Mr. T. - Gordon Bethune

Credit: brainyquote.com/quotes
I would advise paying attention to the watch bracelet or strap. This is a matter of your taste. Some people wear watches only with leather bracelets; others do not like them at all. Metal bracelets are more practical. If you are still choosing a leather, do not forget to change it from time to time.
The watch with a new bracelet takes on another look. You can play with colors, combining your watch bracelet with clothes or season, or maybe even a mood. The watches use luxurious alligators, caimans, lizards, ostriches, but mostly calves skin. The most popular are leather, metal or rubber bracelets.
You can have a lot of bracelets and change them - the watch will look different every time.
Top 10 Best Luxurious Man Watches You Can Buy In 2018 - Video credit: Zip HD via Youtube.com
Can A Watch Be an Investment?
May you want a gilded clock? At first it looks impressive, but in the long run, it worsens. I would advise you to choose a steel watch - it will always look the same. If you can afford and you like the gloss, you can choose even golden. And what is the clock mechanism or functions - ask your store advisers. Extremely large amounts of information can be found on the Internet in various articles and on the websites of the producers themselves.
Can a luxurious man watch be considered an investment? The collectors might be interested in the collection of a limited edition collection or watches that wore by prominent personalities. Auctions are subject to several rules: the clock must be refurbished, in perfect condition, and accurate to go.
Some buyers buy watches for storing them and waiting for the time when their value will rise. Well, no one can guarantee this, although the probability really is.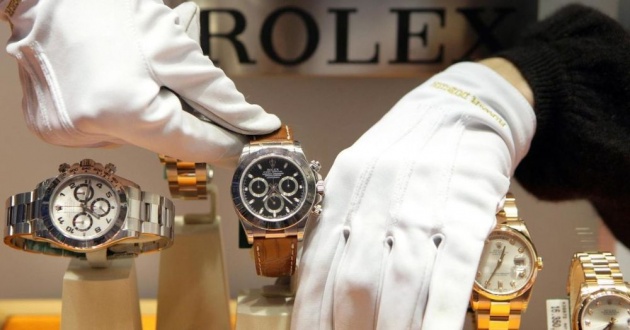 Luxurious Man Wristwatches - Photo credit: youtube.com
Tips on Choosing a Watch Matched To Your Outfit
A watch is a very important part for a stylish man. It is one of the most important accessories for men. The clock reflects the way of life, character, and position in society. It would be appropriate to match the bracelet of the watch with the color of the belt and the shoe color- black to black, brown to brown, and so on.
If it is possible, the watch should be adjusted not only to the clothing but also for the occasion you are preparing for. You can wear a brighter, more stylized watch at the weekend, and this may be the brightest detail of your outfit ensemble. An average businessman who does not like to be at the center of attention should choose a watch that matches his classic suit. Although the watch is now considered a separate accessory, it is not possible to completely disassociate it with the outfit.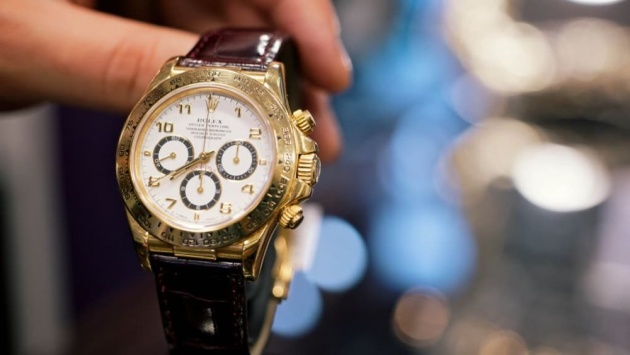 Men Accessories - Photo credit: onepagediary.com
You need to choose whether you want to emphasize it, or whether you want it to fit into the overall view. Since a manly watch is often with a leather bracelet, it should be adjusted to the shoe color, although, now, it can be overlooked from time to time already. The watch does not have to be very expensive, just be quality, beautiful, and stylish. I also suggest not forgetting that the watch is the best indicator of your social status.
The belt must match to the shoes, and it's nice to have the matched watch as well. For example, black leather belt, black leather boots, and matched black leather strap for your watches. If you match the watch with a brown strap to those accessories, you will make a mistake. If the boots and the belt are brown (it happens most often in the summertime), the watch must also have a brown strap. If you often change your outfit details and you do not have the opportunity to buy more suitable watches, it is best to choose a watch with a metal bracelet.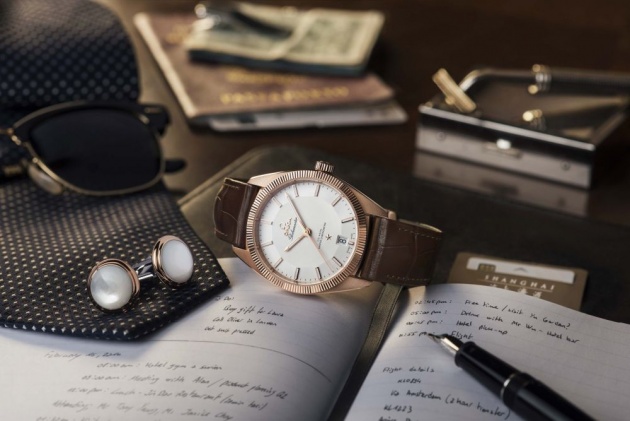 The Mechanical Watch - Photo credit: mp.163.com
The classic businessman's watch
The classic businessman's watch should be mechanical with a leather bracelet. Although these need to be started approximately every 50 hours (depending on the watch), these watches are prestigious and very appreciated. If you are a sporty person, or perhaps you just like such type of watch, simply wear a watch with a good metal bracelet.
The sports watch case is usually larger, with a large number of small arrows and dial displays. If the watch case is specially made thicker, it usually does not fit in the shirt, or the buttons on the shirt will close properly the whole watch so that it is impossible to peek at it. In this case, it only damages the overall look or does not perform its true function. Therefore, I would recommend wearing such watches for sports or leisure wear.
For A Final Note
The watch today is nothing magical. The four small numbers that allow us to orient at night are integrated into every phone, computer, or oven. And despite the fact that we are surrounded by our minute-counting devices, the classic mechanical watch is still a prestigious attribute, especially for men. If you want to look successful, not only choose a good watch but also wear it responsibly.
Since men accessories and clothing reveal certain information about a person and his status, it is worth choosing them carefully. A very simple example: Barack Obama wears a watch that costs several hundred dollars, indicating that he is closer to the middle class, and A. Putin - for a few tens of thousands of dollars, highlighting his peculiarity. This is a big difference. Thus, accessories represent the human mentality, a particular business, and in this case, political ethics and the like.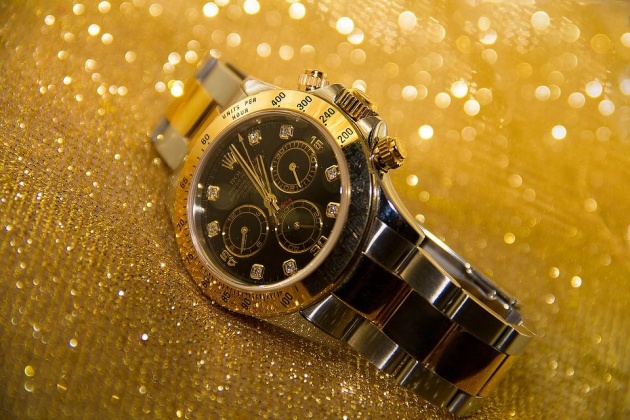 Rolex Watch for Businessman - Photo credit: pixabay.com
It can be said that accessories do not lie, they can tell a lot about a person; you can even understand what kind of country he originates from. The truth is that everything is in details, so a person can have a well-designed suit, but he can choose badly a watch or a tie.
Surely, all men will say that the watch is necessary and one of the most decorative men accessories. So I would advise you to throw away all the other accessories such as chains and rings (the men are not a Christmas tree) and get ready for a quality watch worth your status.
Respect Yourself Enough To Know You Deserve The Very Best

Credit: kimpaganoshow.com
***************************************************************************************************
Thank you for stopping by and reading my blog.
2018, All Rights Reserved.
You are very welcome to join Bitlanders and share your valuable knowledge and opinion.
***************************************************************************************************
You can check my other blogs :
1. Best Seven Smartphones for Business Users
2. Some Tips On How to Protect Personal Data Online
3. Importance of Graphic Design for Business Promotion on Instagram
Come back to find more...
***************************************************************************************************