Business travel made easy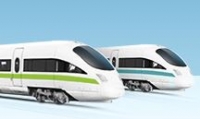 Besides, spending your Friday afternoon looking up flights and train tickets as part of your actual required work is a nice treat. Much of your time will be eaten up by meetings and conferences but a well planned itinerary and a nice hotel room can provide a mini-vacation in itself. Here are a few strategies for improving and enjoying your business trips.
Getting There
The planning process for business trips can be a burden in and of itself. Figuring out price points for different modes of transportation in relationship to their time effectiveness can be extremely time consuming. A 4 hour train trip might be the simpler option when you are faced with a non-direct flight and an hour of layover. Put away your notebook and turn on your desktop instead, GoEuro is a travel search engine that allows you to search both by cost and speed and they will help you find the cheapest and fastest options between your destinations.
Staying There
Online hotel reviews on hotel booking websites like Booking.com can be very useful, particularly for business travel. Does your conference centre have onsite lodgings? Read the reviews and figure out whether they will work for you or whether their internet access might not be up to your standards. It's likely you'll need to be in touch with your home office throughout your trip and staying somewhere without a reliable internet connection can certainly throw a wrench in that plan. Reviews will also often list close by restaurants and sights to enjoy in your down time. Maybe there is an amazing Bavarian restaurant walking distance from your hotel in Munich? Or an incredibly posh shop nearby your Paris conference centre. Online review sites like tripadvisor and Yelp are truly a font of information!
Getting Around
Renting a car often seems the simplest option in terms of getting around in your destination but considering the costs (in both time and money) of parking can be more of a problem than a solution. So when long distances are involved or regional travel a car rental is likely the best option, otherwise why not consider using public transport? Depending on the city public transportation can often be the best means of getting around, why spend forty minutes caught in London rush hour traffic when you could get there in twenty on the tube? The use of public transportation has the added bonus of giving you a small view of the city, even better the view that the locals themselves probably get every day. The walk from your meeting to the tube station has the added benefit of stress relief after a busy day of work, and might allow you to see some of the city's attractions (even if only from afar).