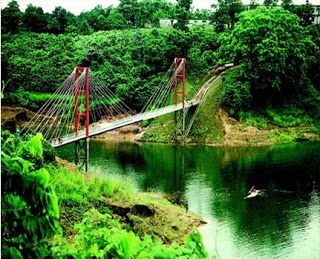 Bangladesh is a unitary parliamentary republic with an elected parliament called the Jatiyo Sangshad. The native Bengalis form the country's largest ethnic group, along with indigenous peoples in northern and southeastern districts. Geographically, the country is dominated by the fertile Bengal delta, the world's largest delta. This also gives Bangladesh a unique name tag "The land of rivers".
Bangladesh is a Next Eleven emerging economy. It has achieved significant strides in human and social development since independence, including in progress in gender equity, universal primary education, food production, health and population control.[9][10][11] However, Bangladesh continues to face numerous political, economic, social and environmental challenges, including political instability, corruption, poverty, overpopulation and climate change.
Bangladesh is a founding member of SAARC, the Developing 8 Countries and BIMSTEC. It contributes one of the largest peacekeeping forces to the United Nations. It is a member of the Commonwealth of Nations, the Organization of Islamic Cooperation and the Non-Aligned Movement.