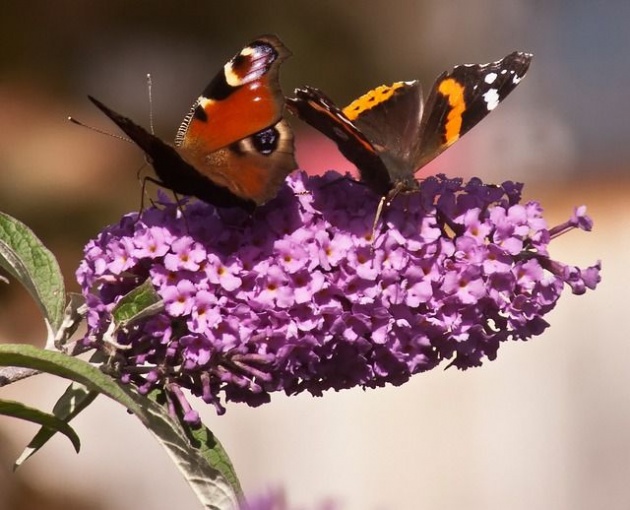 image source: www.pixabay.com
Hello, guys!
I wanted to write this blog for a long time now, and finally, I found the time and the inspiration to do so. Like many other girls, I was always fascinated by the beauty of butterflies since a child. And this kind of attraction remains through the years. For me, butterflies are definitely the most beautiful and amazing animals that exist. Some of them better that the others, but I mean, in general.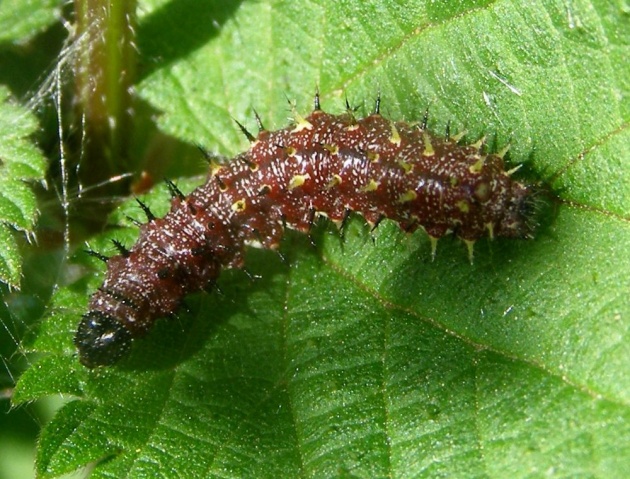 image source: www.google.com
Butterflies form the order Lepidoptera. They are insects which can be unofficially separated by their activity - there are daytime butterflies and also the so-called moths or butterflies active during the night. Typical for the last ones is that their colors are darker and not so bright and colorful, as a way to adapt to the life without light. One of the most specific things about the butterflies is their development. They go through several stages before turning into an adult insect, and those are caterpillar and cocoon. These stages usually don't have anything in common with regards to the physical appearance of the imago. Many times even the colors of the butterfly and its caterpillar are totally different. As of food - the caterpillars feed on leaves and wood, whereas the adult insects - fruit and/or flower nectar. However, in this blog, I'm neither going to discuss the caterpillars, nor the cocoons but rather specific species of these creatures.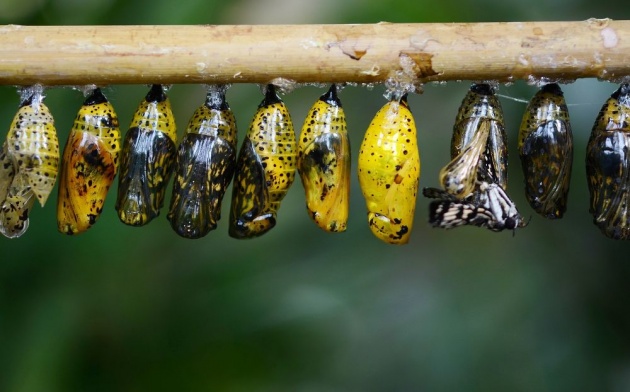 image source: www.pixabay.com
More than 180 thousand species of butterflies exist in the world. However, my goal is to cover only some of my favorite species. Of course, those are available in Bulgaria, except one of them, but I'll talk about it later. The species are Blue Morpho (available in Brazil), Red Admiral, Old World swallowtail, Peacock butterfly, and Giant Peacock Moth. Let's waste no time and get started because there's so much to discuss!
Blue Morpho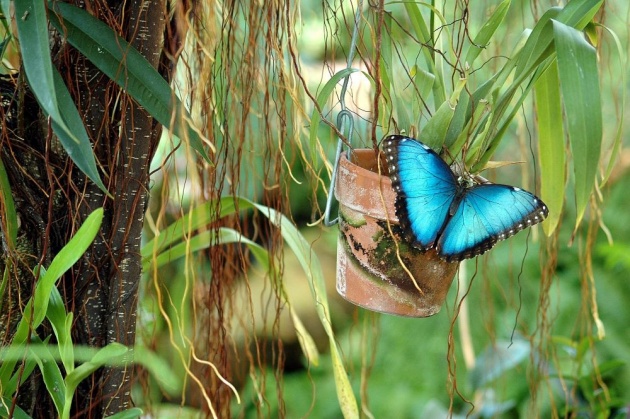 image source: www.pixabay.com
I'll start with this one for two reasons. The first one is that these species of butterflies are very popular not only in the places they inhabit but also all over the world. And the second is because it is a butterfly, that can't be seen in Bulgaria unless imported but luckily I had the chance to see in real. I also want to make clear that not all Morpho butterflies are blue. The term Morpho includes different species with similar features and physical looks. These butterflies are spread across South America, Mexico, and the jungles of Brazil and inhabit the tropical zones. Most species of Morpho feed on fruit.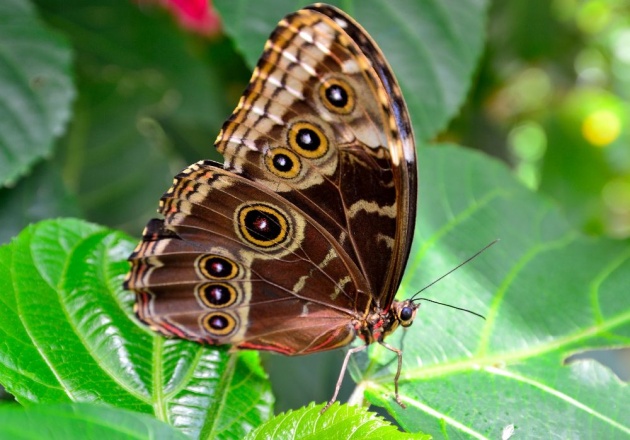 image source: www.pixabay.com
Compared to all other species I'll be mentioning today, this is the largest butterfly. It can reach up to 20 cm and the way they gently fly makes them look almost magical. Two common subspecies of Morphos are Morpho peleides and Morpho rhetenor. Another thing I never knew before I actually see a Morpho, was that the coloration of their wings, when they are closed (i. e. on the inside) has nothing to do with the blue color. It is actually brownish and as if it is a different butterfly. But enough for this species. I think whoever wants to see it, can find a way to do so.
video source: www.youtube.com
Red Admiral Butterfly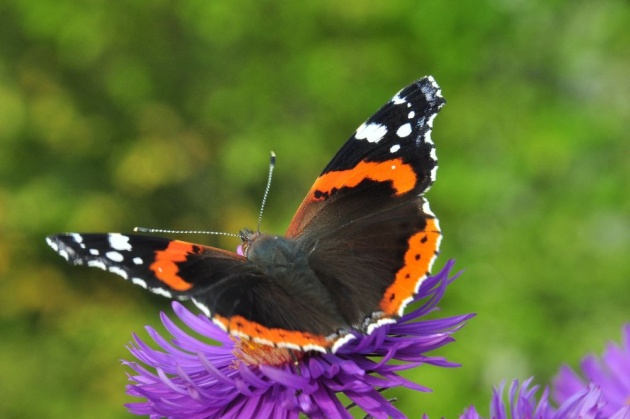 image source: www.pixabay.com
The Red Admiral is definitely my favorite. It is a common butterfly for my country, but I had the opportunity to see it not more than 10 times in my life. And I was fascinated each time. Just the combination of the colors makes me feel so impressed (these are black with red stripes and just a bit of white). The last time I saw it was just a few days ago as I was enjoying a walk in the countryside. But to see it in big cities or even villages is very rare as these butterflies prefer quiet areas with high humidity. It is a fairly large butterfly, reaching up to 5 cm. The good thing about it is that it is widely spread, not only in a specific area but on many continents. They usually feed on fruit whenever it is available for them.
video source: www.youtube.com
Old World Swallowtail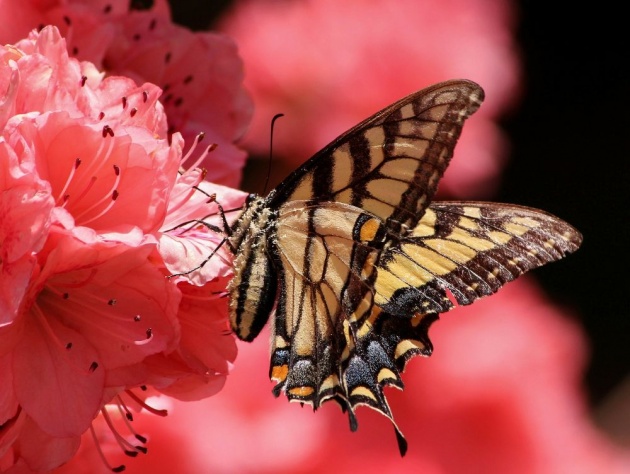 image source: www.pixabay.com
This butterfly is very common in most places, but in some countries, it is protected as an endangered species. It can be seen in yards, gardens, forests. Its coloration is mainly yellow and black, with some additional colors involved. Another typical feature of this butterfly are the endings of the back wings which go a little further than the rest of the wings. This makes the shape of those insects unique, and it is also the main reason (besides the coloration) for the name of the butterfly. The size of their wings is around 8 cm. I think I've seen this species only once or twice. Maybe I didn't visit the exact places they inhabit or maybe there is another reason. But anyway, the swallowtails are another great example of the beauty of the butterflies.
Peacock Butterfly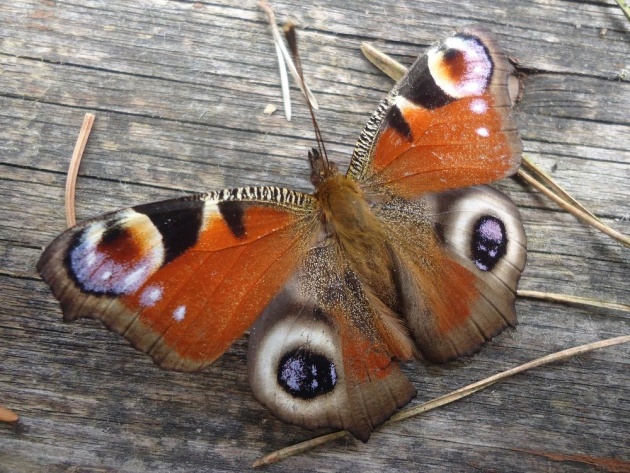 image source: www.pixabay.com
I think most people heard of this butterfly as it is extremely beautiful and specific. Its main color is red, but at the outer top of each wing there is an eye-like figure, which possibly reminds of the wings of a peacock, but I'm not really convinced it has anything to do with them. The butterflies are around 6 - 7 cm wide, which makes them again middle-sized. I'll point out two facts about the Peacock butterfly:
1. It is one of the butterfly species which hibernate during the cold season. And they become active again in spring when the weather is warmer.
2. Its "peacock" coloration is actually serving a defense purpose as it is used for protection from predators. So, besides looking attractive for people, their coloration might be considered dangerous by their enemies and the butterflies use this fact.
The Peacock butterfly's main anti-predator defense mechanism comes from the four large eyespots that it has on its wings.
In my country the name of this butterfly, I'll try to translate, is "Daytime Peacock eye" as opposed to the next butterfly I'll be talking about. So, in Bulgaria, the translated name of the Giant Peacock Moth is "Night-time Peacock eye". I think it's pretty similar but still different.
Giant Peacock Moth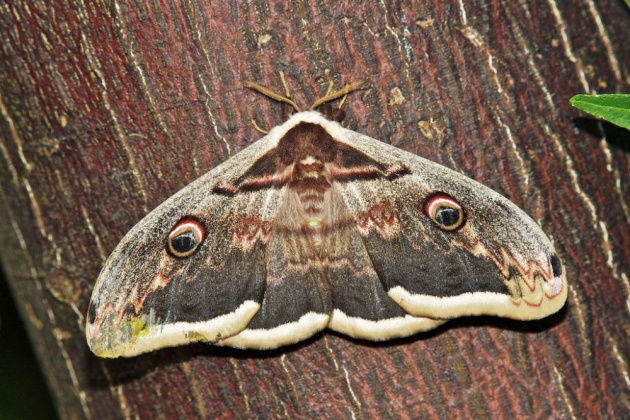 image source: www.google.com
This is the largest butterfly not only in my country but also in Europe. It can reach 15 cm with spread wings, with the female butterflies usually being larger. And what's typical for the insect, is that it is active mainly during the night. As such its colors are darker and not so bright as the rest of the daytime butterflies. But of course, it has the eye-like structures on its wings, even though they are in darker colors (more on the dark brown scale). Since it is a night butterfly it can sync with the environment because its coloration allows it. For example, it can use mimicry to remain invisible for others and use trees or leaves to hide.
Well, that will be it for now. I hope you enjoyed my blog. Of course, it is a broad topic, but I can't cover all butterflies, they are too many :) I wanted to share as I really enjoy it every time I encounter them. See you in my next blog!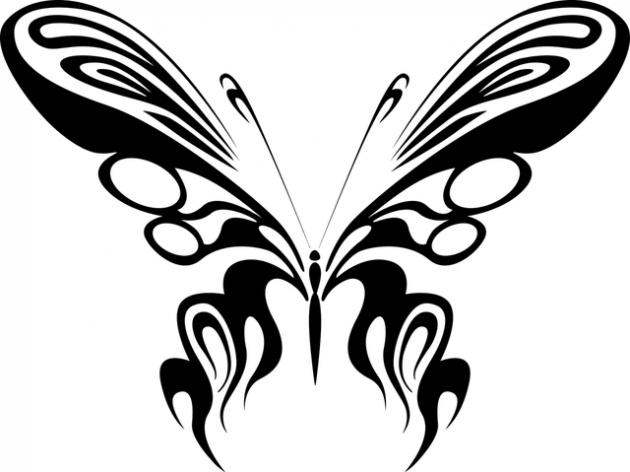 image source: www.pixabay.com
Thanks for reading!
-NinaB