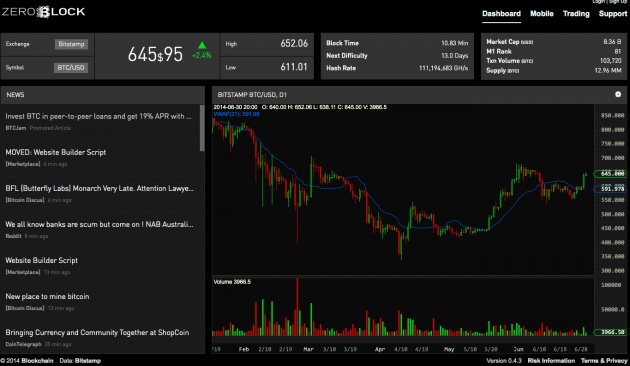 Over the last few weeks, people have been asking about Bitcoin revenues and how they relate to BuzzScore performance. Here are some updated thoughts and changes:
The Bitcoin auction by the US Government is now past us and the price has climbed nicely over the weekend. We participated in a syndicate led by @SecondMarket, and did not receive any Bitcoin with our bid. This is a good thing as new institutional buyers are now entering the Bitcoin market.
Referring friends is a big priority now for BuzzScore and you can find your referral links here. You are paid an additional 20% of each person's BuzzScore in your referral network.
We are in a NEW market for the Advertising Networks and we need to make it simple for them. The more targeted, the more focused your profile is on Film Annex, the more you will create a following that will be attractive to advertising networks.
Advertising networks are more focused today on the USA consumers, so let's give them a reason to look at consumers in developing countries.
Some technical issues:
At the end of the month, revenues for the previous month is zeroed out for a couple of hours. It will pop back in. Eventually we want it to be real time.
Film Annex is NOT a Bitcoin exchange or Bitcoin wallet. Our Bitcoin is stored in a variety of wallets and cold storage. We have bought Bitcoin in anticipation for our 2014 needs.
Constructive feedback is always appreciated.
Thanks,
Mike Sweeney