"The Calbuco volcano erupts near Puerto Varas, Chile, Thursday, April 23, 2015. The volcano erupted Wednesday for the first time in more than 42 years, billowing a huge ash cloud over a sparsely populated, mountainous area in southern Chile, and is considered one of the top three most potentially dangerous among Chile's 90 active volcanos.(AP Photo/David Cortes Serey/ Agencia Uno) CHILE OUT "- NO USAR EN CHILE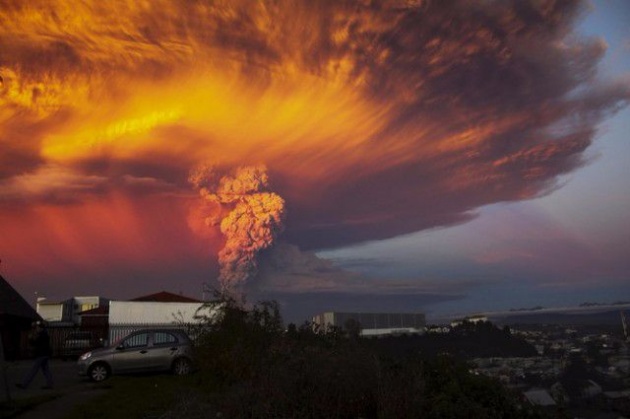 photo credit: The galaxies NGC 4038 and NGC 4039, locked in a destructive embrace. ESA/Hubble/NASA
Calbuco (kahl-boo-koh; Spanish: Volcán Calbuco, pronounced: [bolˈkaŋ kalˈβuko]) is a stratovolcano in southern Chile, located southeast of Llanquihue Lake and northwest of Chapo Lake, in the Los Lagos Region. The volcano and the surrounding area are protected within Llanquihue National Reserve. - Wikipedia.
This has been the volcano's first eruption in 42 years. The volcano erupted Wednesday, April 22, afternoon for the first time in more than four decades, spewing out a plume of ash more than 6 miles (10 kilometers) high. Emergency officials were taken by surprise and had only a few minutes to issue an alert.
No signs and warnings that said to be reported up to the moment it has erupted. Tension and fear is high in towns surrounding Chile's Calbuco volcano. The eruption created a spectacular plumes of ash into the sky which has been captured by many local residents. Accordingly, in Ensenada which is in the foothills of the volcano, looked like a ghost town where no one roams but an occasional horse or dog in the street. Most of the 1,500 residents had evacuated after the initial eruption Wednesday, with only about 30 people refusing to leave out of worry for their homes and animals, said by local news of the area.
Not long after its blasts, many photos of its eruption had taken over the internet by storm. There were those photos from camera phones to which were uploaded to different social media platforms.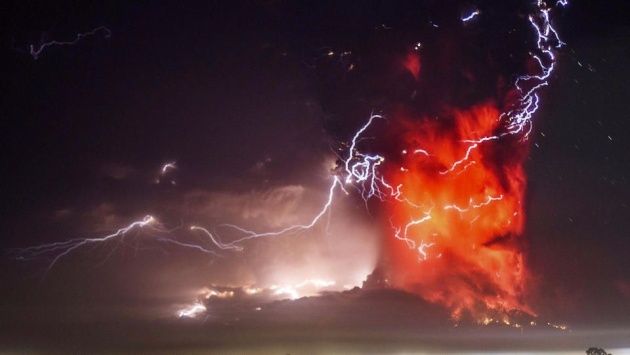 Photo by: The Associated Press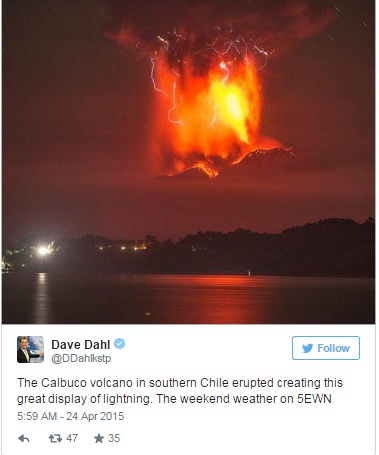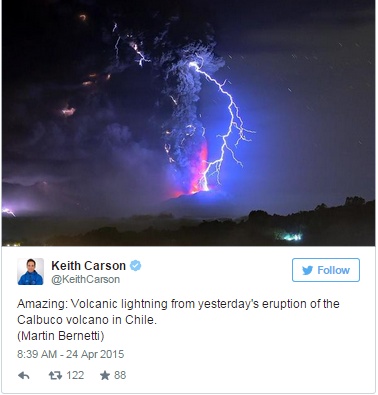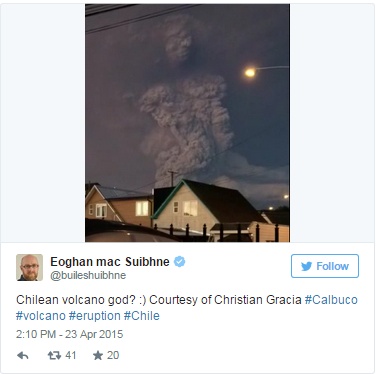 Because of the thick plumes of ash from its eruption, the ashes formed something like a huge and giant-like God shown from the photo above.
Not only that, these are the spectacular photos from different news photographers and bloggers on the area which was uploaded in the net and different news channels.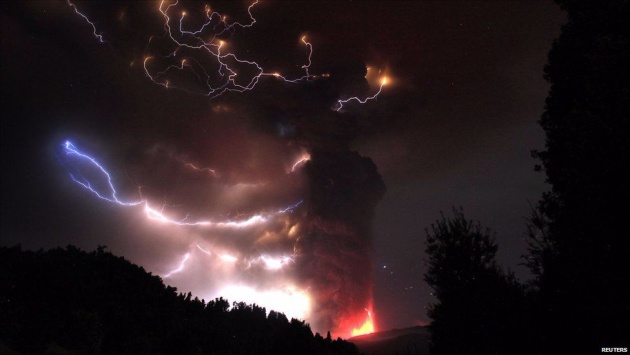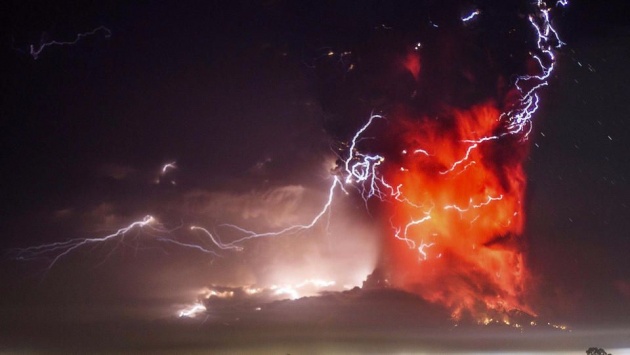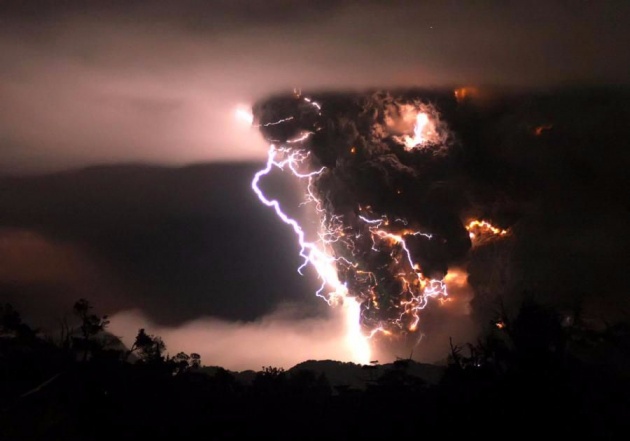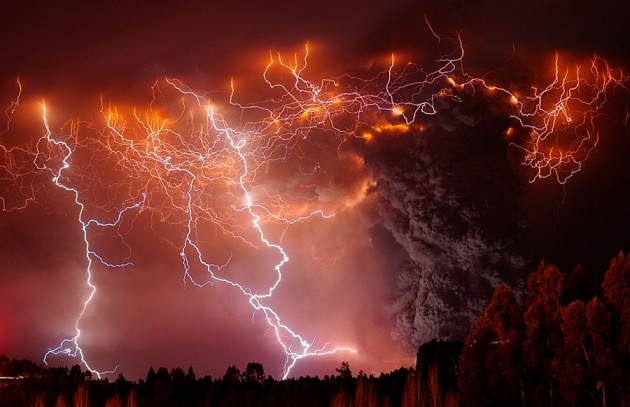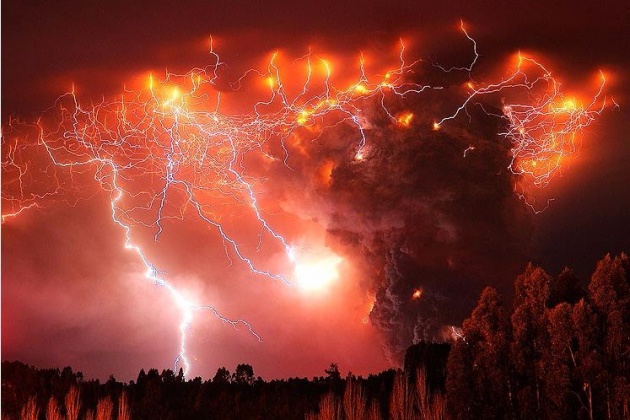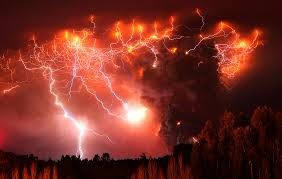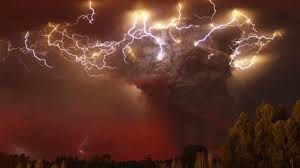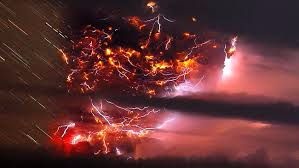 There were also videos of explosion.
Hiker caught exact moment of volcanic eruption video by Walter Witt
RuptlyTv: See Calbuco Volcano emit lightning and lava
EQForecaster: Eruption on day April 22, 2015
Video by: Rodrigo Barrera
Meanwhile, because the eruption was a surprise for it had shown no warning at all, many have speculated that something unnatural had happened. One article have revealed that they have spotted a UFO during the volcano's explosion which was supported by videos and photos.
video by: NoticiasVirales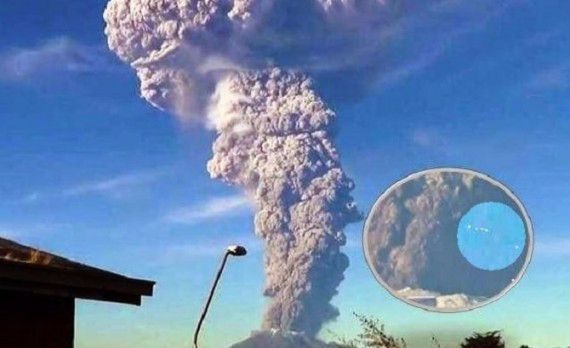 Spectacular view of the volcano as the UFOs approach the plume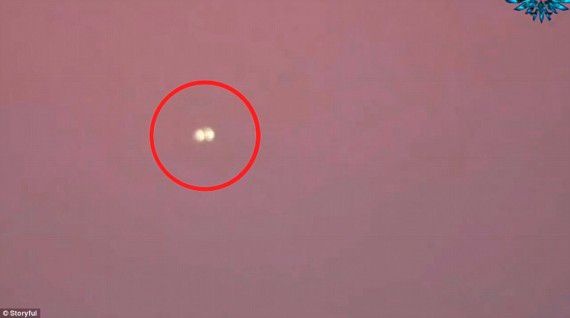 A magnified view of the UFOs
Click to view the whole article: "Two Sets of UFOs Seen at Calbuco Volcano Eruption"
Experts say that the eruption may take month for its unpredictable signs. They have evacuated residents which will be affected for its continuous eruption. On Saturday, the Chilean government announced it would provide aid to cover huge financial losses incurred by local farmers and to help evacuate thousands of farm animals.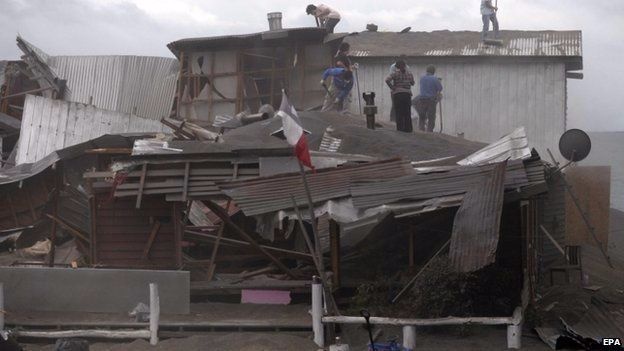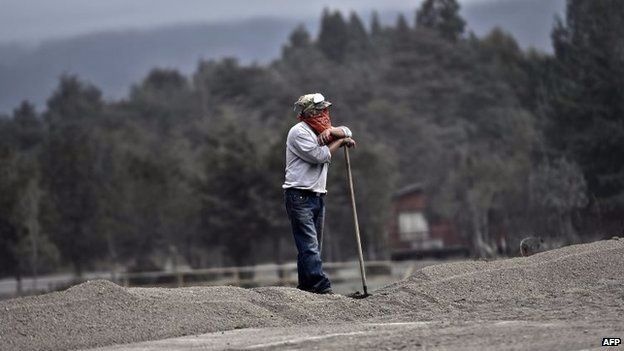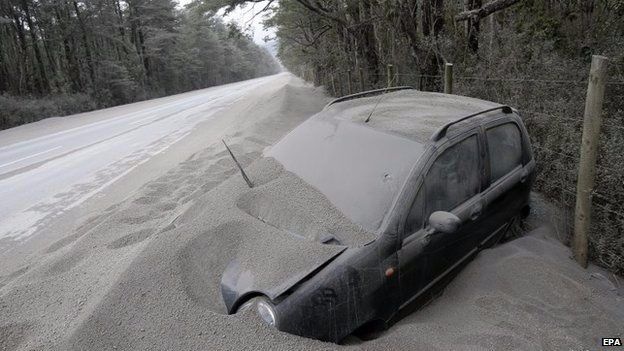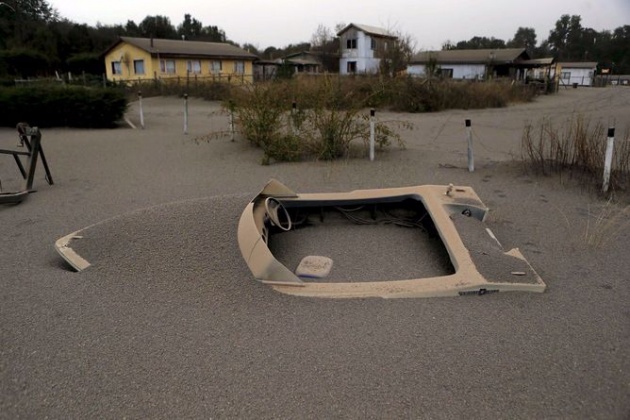 Photo courtesy: BBC NEWS
As of now, some have remained to their homes to continue their living, while others went on for evacuation with their farm animals brought about by fear of volcano to erupt again. Everyone lives is at risk from some form of natural hazard, such as wildfires, tornadoes, earthquakes, severe storms and many more. These natural events can knock out power for days at a time and displace loved ones. The people in the towns around Calbuco certainly reported being scared, but their knowledge of evacuation routes and readiness to go at a moment's notice likely saved many lives.