For most Cebuanos, Cebu City is just to polluted to stay at during summer. Everyone's thinking of summer getaways, out of town trips and everything else just so they can escape from the scorching heat and polluted air. This is the downside of living in an urban area. But looking for getaways isn't that hard for Cebuanos because in the neighboring islands, perfect summer can be found.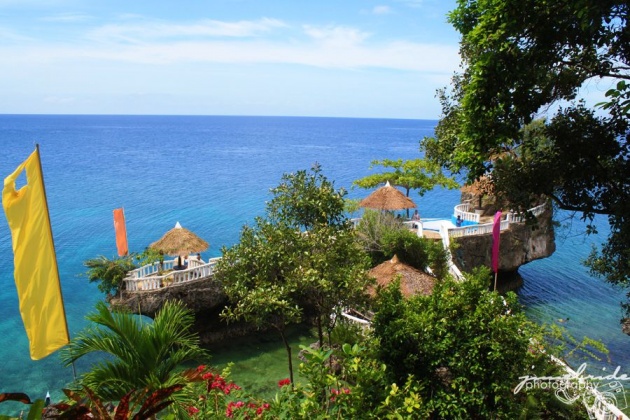 Thanks to the type of work that I had acquired, I can go to certain places for free together with the team plus I can bring someone with me too. I am always grateful for this kind of opportunity to bring with me someone close to my heart and experience the beautiful places in the Philippines.
So as I was saying, this neighboring island of Cebu is perfect enough for our summer trip. We opt to go to Camotes Island, the word "Camotes" is a visayan word for sweet potato and it is called so because the island is abundant with the said crop. This trip was my first on the island and I was super excited to have a glimpse of the place.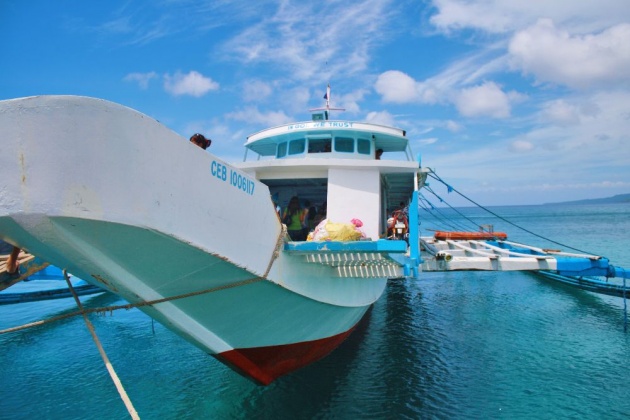 Just an hour away and we found ourselves having a view of the island, we docked at Sta. Fe port and although the winds were somewhat strong, the ship was able to dock properly and safely as well. We were greeted by our hotel's car service.
It was almost lunch time, our hotel had served us a sumptuous lunch at Santiago White Beach, it was the first time for me to see a huge hanging rice which we locally call as "puso", one hanging rice is enough for one person. That was just the start of a wonderful adventure.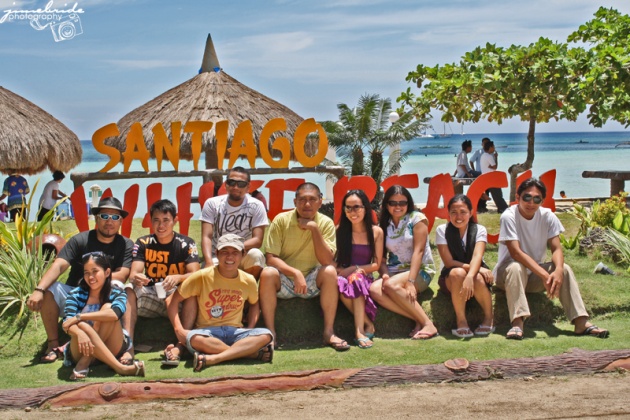 Second stop was the Mangodlong Beach Resort, a huge fish had greeted us outside the resort, while the white beach sand was waiting for us inside. It was a bit windy and so the sea waves were really strong and so we were not able to take a dive in the waters, we had enjoyed the waves instead and started playing around like we were controlling it like the photo below.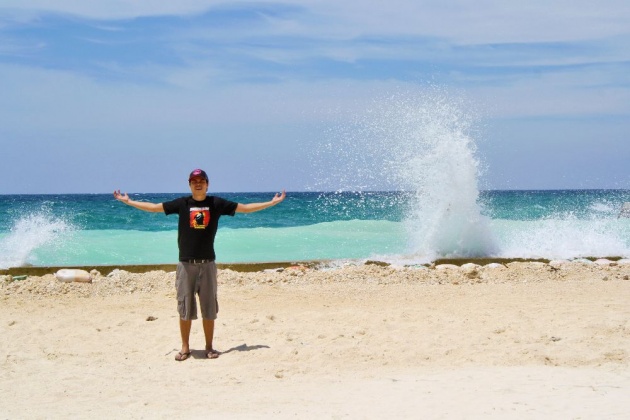 But the wonderful parts of the beach are the sea shore, it has white sands and wide shoreline. There are beach chairs too and nipahuts constructed on some coconut trees! They have other services as well like kayaking which can be done if the sea waters are calm. Check the photos of the shore: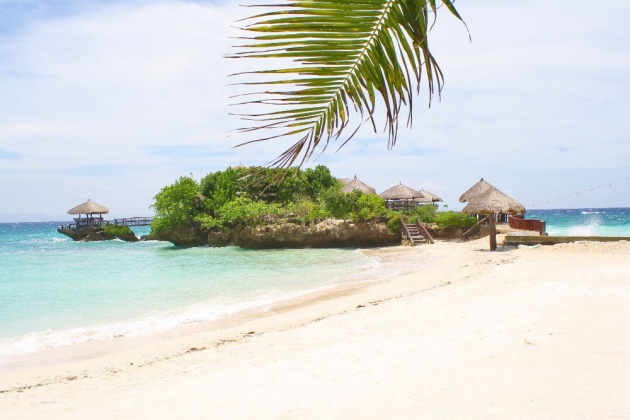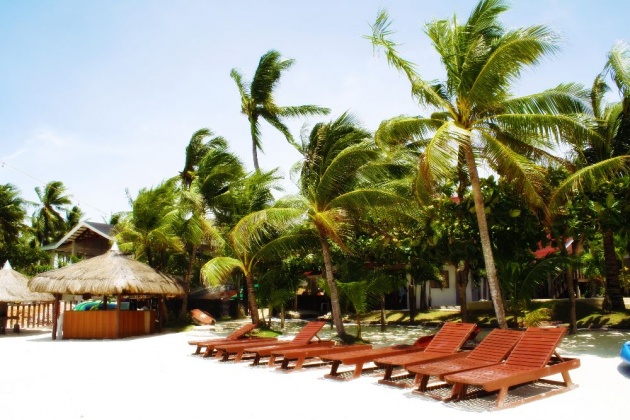 After enjoying the waves and sights of the Mangodlong Beach Resort, we went directly to the Lake Danao Park. It is a famous area in the island because it is where the lake situated in its center part. It is a huge lake and it has some boats were visitors can actually use to paddle around the area since it is a huge one, visitors can also go fishing and kayaking as well. There are tables and seating areas for anyone who wants to enjoy the view.
Goind there didn't cost us anything, it's a free admission park and so anyone can go there, as per the staff assigned, most locals go there during the weekend and have picnics there too! That is so cool and did I mention it has cool fresh air there as well?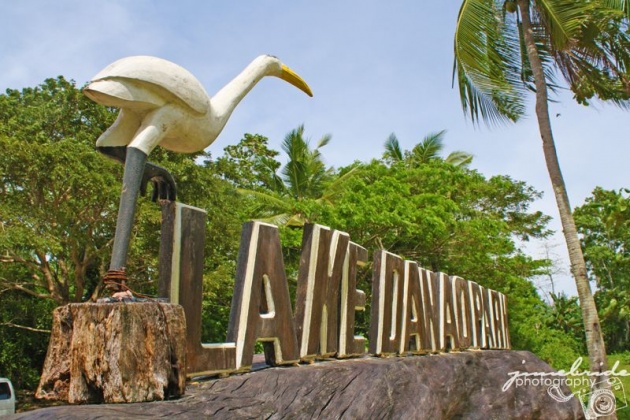 We went straight to the first huge cave that I have ever been, yes I had been to other caves before but they are just too small compared to the Bukilat Cave. It's cool that one don't have to curl his own body just to get into this cave although there were steps going down, it was just a piece of cake. It doesn't require electric lights down the cave as there's a huge hole in the middle part which serves as a huge natural light to lighten up the whole area. There's a swimming area where anyone who wants to take a swim can do so.
It only cost us ten pesos to enter the cave though and the staff attending to it was super friendly and accommodating as well. We didn't stay long in that place though and we went to the next stop which was my favorite! The Buho Rock Resort.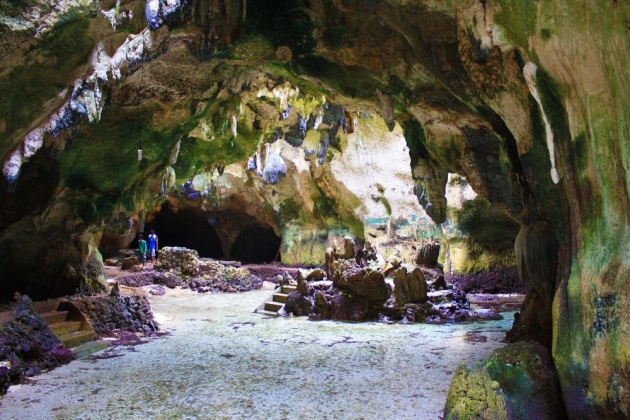 Yes it is my favorite and I will show you the photos to let you see how beautiful this resort is. It is an overlooking view of the wonderful sea horizon. From the top area, you'll get a glimpse of the sea shades, from light blue near the shore to darkest blue green from the distant. I love the fact that the huge sea stone was sculpted so that the visitors can get to the sliding area, you read it right, they have a sliding area towards the sea! How cool is that? Looking at the sea would entice you to jump and take a deep dive into the crystal clear waters!
This is the best beach resort for those who want adventurous swimming, you can slide down towards the waters or you can jump from a higher area for more thrilling experience! It's your choice.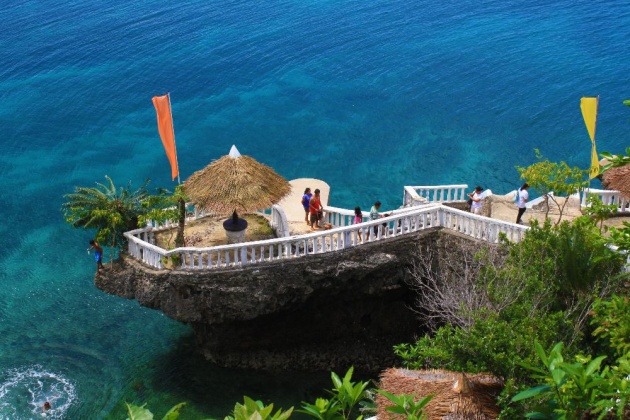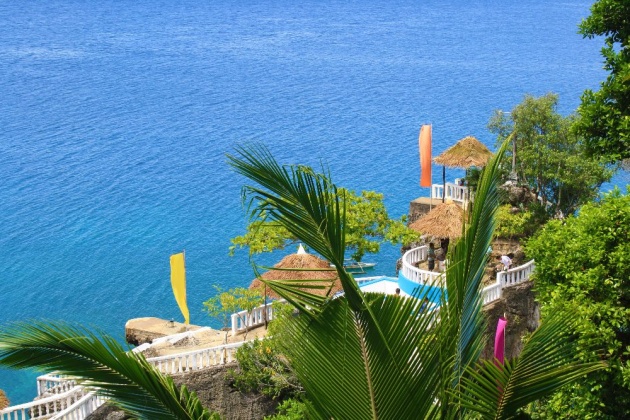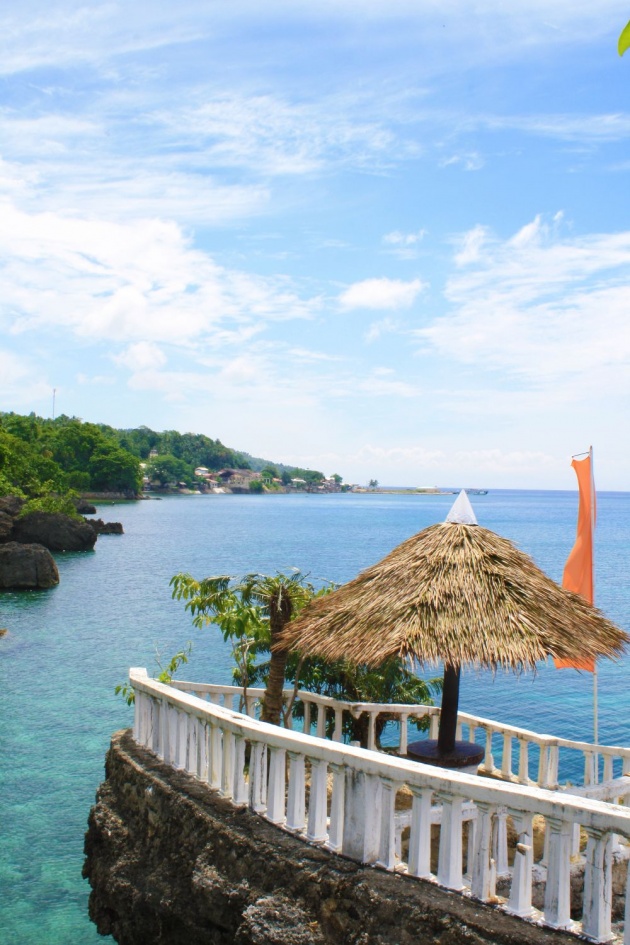 After a tiring day full of nature's beauty, we have to go to our hotel to have some rest and to also have our dinner which was prepared by the hotel staffs too! It was a hotel which is located in a higher area of the island. It took us almost 30 minutes to reach the hotel but what greeted us was an amazing view, I thought we were done with the adventure!
The hotel also was overlooking the island, we had a 360 view of the whole island from there. There's an infinity pool and there was a basketball court too for the athletic ones. Inside the hotel is very clean and silent. It offers big rooms, we were only four in our rooms and we were like princesses inside with those huge beds!
The dinner served was totally stunning with lots of food variety and it felt like we have a formal gathering. We even had a singing session in their sing along room area just very near to the pool! It was a great night indeed.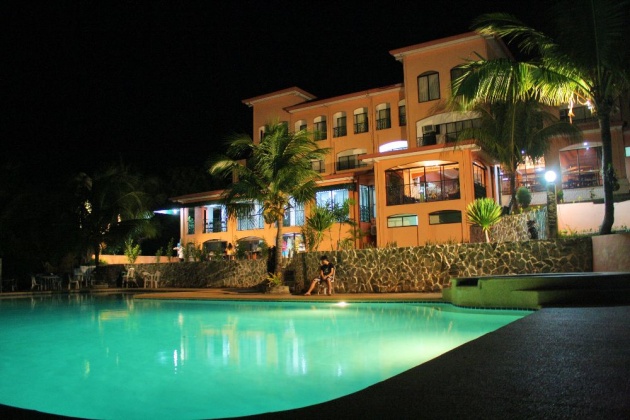 My Little Island Hotel at night.
My Little Island Hotel by day time.
Camotes Island indeed is a perfect get away for summer. All tours can be done in a day and you can still enjoy the beach by the next day. Two days and one night is totally enough for it and it won't really hurt your pockets too!