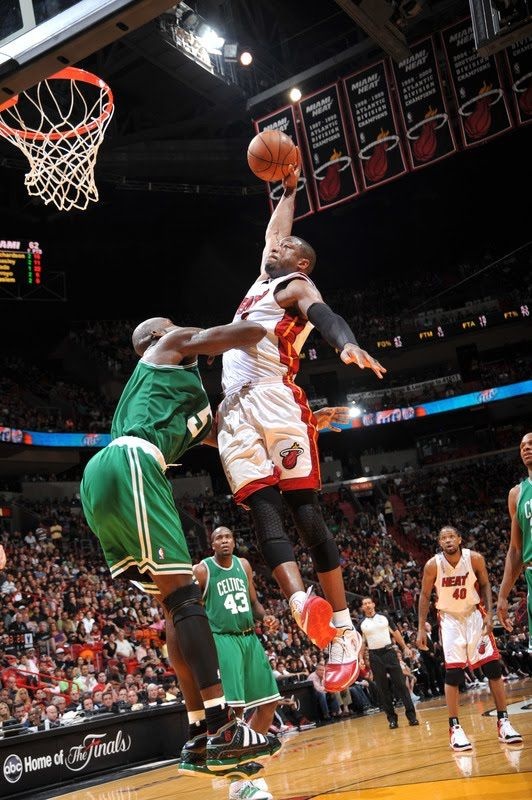 Dwyanw Wade wont be the same player without Lebron James,and he cant go back to whee he was before the air joined forces.Thats neither a blessing nor a curse,though,elements of both are surely present.But in the post Lebron-Era this is just another challenge to the Dwyane Wade legacy,a challenge he always seems to pass.heat trainers say Dwyane Wade is the first guy in the Heat facility every day,Now when your best players is first to come and last to leave that really says something.Wade is putting in full work days,because these are more than simple trips to office.They have to be in order for him to successfully transition into this new chapter of his career.
It wont be easy,but nothing really has been for him of late.During his four years with James,Wade's job titles shifted from co-franchise-face to willing superstar sidekick.Despite never having left Miami,the spotlight that once tracked his every move started leaving him alone.Over the last two seasons,he averaged 20.3 points 4.9 assist and 4.8 ebounds while shooting 53.1 percent from the field.Only James has cleared those over that stretch,and remember those were a few of Wades "Down Years"
Even more remarkable is that some of the volume lost from his stat sheet was voluntarily sacrificed . With James gone and Miami's additions not being nearly as ball dominant, Wade has the chance to get some of the quantity back.For Wade, this new challenge should come with a a familiar role.