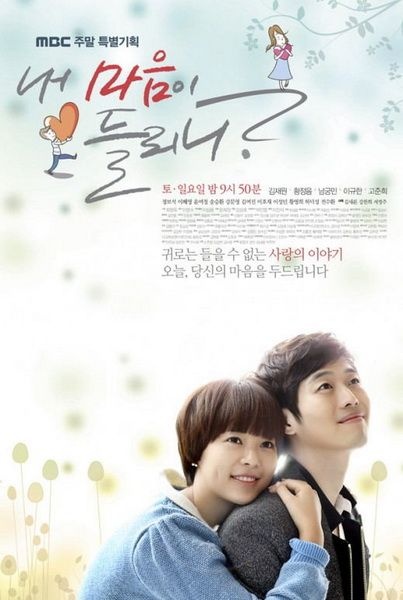 Can You Hear my Heart
Genre: Drama, Romance
Category: Drama Korea
Film Date: April 2011
Episode: 30
Romantic Korean drama production in 2011 revolves around the story of three main characters, namely Cha Dong-joo (Kim Jae-won), Bong Woo-ri (Hwang Jung-eum) and Bong Ma-roo (Nam Goong-min). The lives of three of them each related to one another that actually has started since they were in elementary school.
Cha Dong-ju is a conglomerate heir WK Group has now grown, but lost his hearing because of the actions of his stepfather, Choi Jin-chul (Song Seung-hwan). He tried hard to hide their disabilities by appearing as if it had normal hearing. However with deafness and suffering caused by her stepfather, Dong-ju remains optimistic and is not covered.
While Bong Woo-ri which is an intelligent young woman, but pretend stupid because really love and trying to protect the dignity of his father, Bong Young-kyu (Jung Bo-suk) that people with mental retardation. Woo-ri and her father tried to find his half brother, Bong Ma-roo that had run away from home since 16 years ago.
Though Ma-roo actually taken by the mother Dong-ju to America with Dong-ju 16 years ago. Dong-ju's mother apparently revenge for her husband because Ma-roo is actually the child of her husband's affair, Jin-chul secretary, Shin Ae is none other than the brother of Young-kyu. Ma-roo to placate Ms. Dong-ju due asked Dong-ju's mother that her stepfather was freed from prison because the act Jin-chul.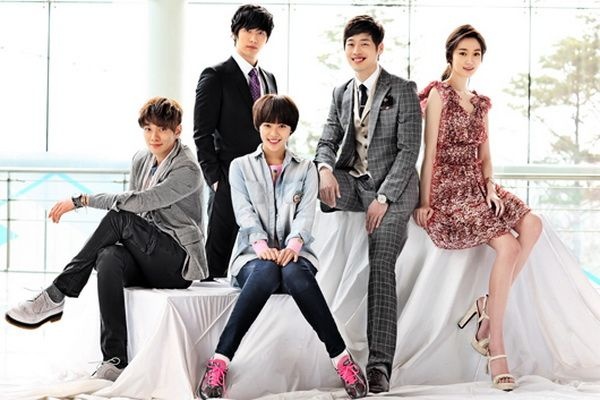 Dong-ju and Ma-roo now named Jang Joon-ha re-appeared in the life of Woo-ri and her family. Dong-ju who remembers his childhood friend, Woo-ri and also pity the poor families Bong giving back to the father's job as a worker Woo-ri Dong-ju home gardens. Relationship Dong-ju and Woo-ri closer and so did Joon-ha were trying to keep Woo Woo-ri-ri because knew that his half sister. Joon-ha but actually do not like the proximity Woo-ri with Dong-ju.
Will the relationship Dong-ju and Woo-ri develop further? Why Joon-ha, aka Ma-roo does not like close relationships Dong-ju and Woo-ri but they each dear to Woo-ri?
Can You Hear My Heart