Video Credits: StoreHelp via YouTube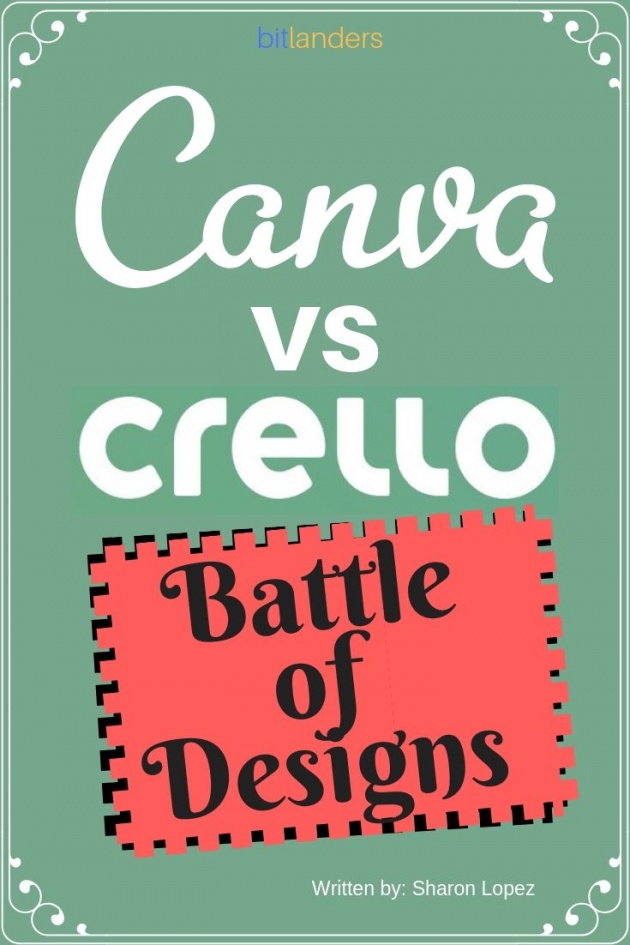 Image Credits: Sharon Lopez via Bitlanders
I guess some of you know that I am an avid fan of Canva. I use it for almost all of my blog graphics and other images. I started using this online graphic design software shortly after I became active with Bitlanders. I love the way it transforms my blog graphics into awesome and professional-looking designs. Furthermore, it helped me achieve the look that I want for my designs. The most amazing part is the fact that I could use it for free.
Since then, I can not consider my work done until I included a blog graphics created through the use of this awesome tool. I could not compare it with any other online design tools. for me, Canva is simply the best tool when it comes to creating blog graphic design.
However, everything has changed when I started creating my new blog. I discovered this new online tool which I found to be equally effective as Canva.
Introducing Crello, the New Canva Alternative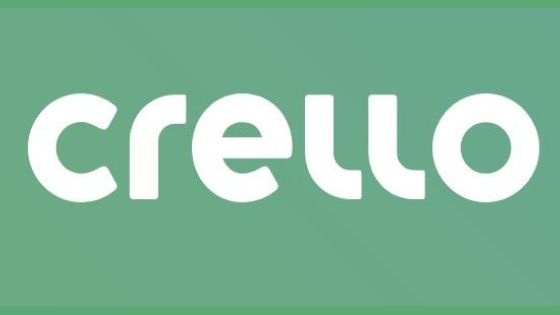 Image Credits: Sharon Lopez via Bitlanders
At first glance, you may think that this is just another Canva with a few twists. The site layout is almost the same as that of Canva. Crello is also simple and easy to use and just like Canva, we can use it for free.
I tried using the software to create blog graphics designs for my articles which I wrote for my newly created blog. I didn't expect that I would be enjoying the site as I did with Canva.
So, here is a review of the functionality of both sites to help us come up with a solid analysis as to which site is better.
THE USER INTERFACE
This is the Canva's home page.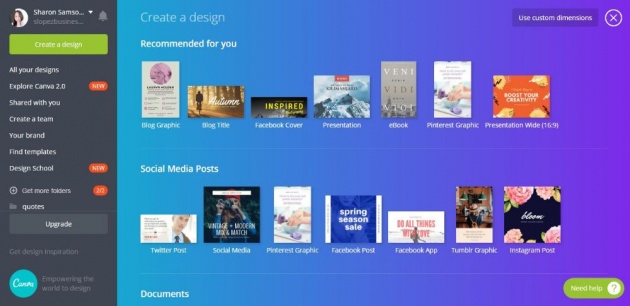 Image Credits: Sharon Lopez via Bitlanders
The design is simple and easy to use. We can find the buttons on the left pane and the different design templates at the home page. There are 50,000 design templates available which are divided into different categories such as social media, documents, blogging and ebooks, marketing materials, social media and email headers, events, and ads.
Moreover, Canva has more than one million photos available, icons and shapes that can be used for your design needs. Other items such as photo filters and fonts which can be used to achieve an awesome design are readily available.

Here is the Crello Homepage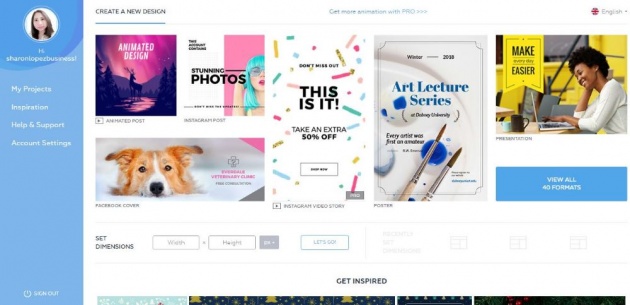 Image Credits: Sharon Lopez via Bitlanders
Just like Canva, Crello is also easy to use that even individuals who have no prior design training can use. At the home page, you can open 40+ design templates and the option to create your own size of the design.
AVAILABLE FEATURES AND RESOURCES
■Canva
Here is a sample page where we need to create a blog graphic. Let's take a look at the Canva page. All the necessary things needed in order to create a design can be found on the left pane. While the design template is in the middle of the page. The process is simple because of the drag-an- drop feature.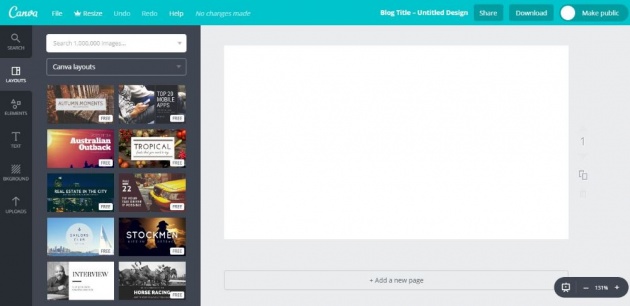 Image Credits: Sharon Lopez via Bitlanders
There is a wide variety of free design templates that we can use for our projects or we can opt to create from scratch. There is also a huge number of images which can be used for free. Likewise, premium images can be bought for a single use. Meaning, we can only use the image once.
■Crello

Similar to Canva, we can use the ready-made templates or we can create from scratch. We can also upload our own photos. Most items for background such as photos and patterns can only be used upon purchase of such. The borders are limited in number. Crello has a limited number of borders.
SPECIAL FEATURES
Animated post which can be used even if you are a free member.
Crello has an option to upload your own font.
Looking into the availability of features between the two sites, we can say that there are some which are available at Canva which cannot be found at Crello, and vice-versa. So, we could decide which site we would use depending on a project that we have.
If I need to use images, icons, and borders, I would go for Canva. I am fond of using border lines for my graphic design so I would prefer using Canva when I need one. On the other hand, if I need animated graphics for my project, I would be using Crello.
STORAGE:

■Canva
The number of folders that can be used to organize Canva's project is limited to only two. Upgrading to a premium account is the only way that you can avail of unlimited folders for your designs. 1 GB storage is available for free members.
■Crello
A free member has the option to make use of an unlimited number of folders.
PRICE FOR UPGRADE
■Canva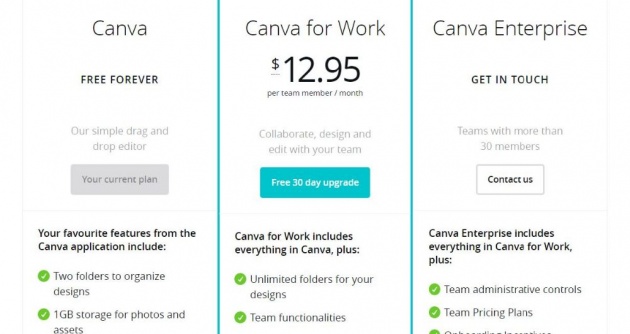 Image Credits: Sharon Lopez via Bitlanders
Canva offers a $12.95 monthly fee for an upgrade and a 23% discount if advance payment for one year is to be made.
■Crello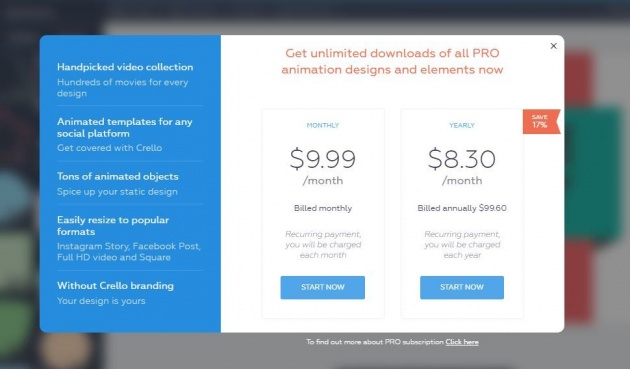 Image Credits: Sharon Lopez via Bitlanders
A monthly fee of $9.99 is billed for an upgraded member. The site gives a 17% discount if paid annually in advance.
COLLABORATION: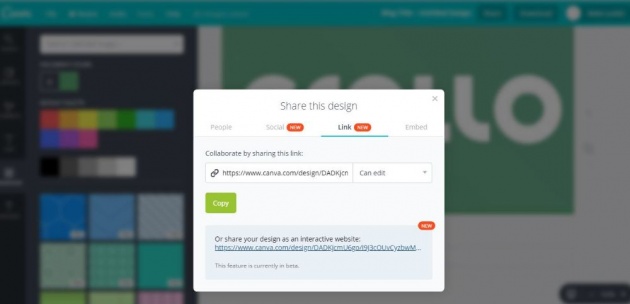 Image Credits: Sharon Lopez via Bitlanders
Canva has a sharing option which is not currently available to Crello. Our project can be shared directly to Twitter. However, Facebook sharing has currently been disabled due to some changes in Facebook settings.
RESIZING FEATURE: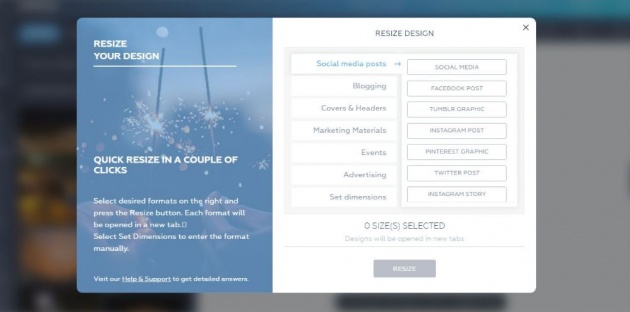 Image Credits: Sharon Lopez via Bitlanders
Crello has this feature even for free members. A member can create a design which can be resized if needed. This feature is not available to free members in Canva.
MOBILE APP: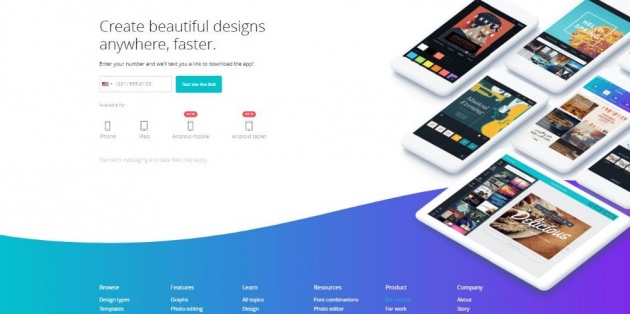 Image Credits: Sharon Lopez via Bitlanders
Canva is now available in mobile. However, the mobile feature is not yet available with Crello.
Here is a video showing us how to create an animated design with Crello. I hope you enjoy it.
Video Credits: Crello via YouTube
CONCLUSION:
With the presented features available to Canva and Crello, we can conclude that each site has their own pros and cons. We may use the platform that suits our need for a specific project.
Learn more about Crello.
More from this author:
Why Do We Need to Have a LinkedIn Account?
9 Brilliant Ideas to Help You Deal With Distractions While Working From Home
-oOo-
DISCLAIMER: The views and opinions expressed in this blog post are that of the author and does not in any way represent the agency or department she currently belongs.
ADDITIONAL NOTE: The sites mentioned in this post are for information purposes only and links are provided for easy access. The author does not receive any remuneration from the said companies or sites.
______________________________________________________________________________
Written for Bitlanders
by ♥Sharon Lopez
Date: December 01, 2018
Visit my blog profile for more ♥BLOG POSTS
Sharon Lopez is the Author/Owner of IDEAL CAREER IDEAS
Want to earn from sharing your opinions through blogging? Join us in Bitlanders and claim your 1 DOLLAR REWARD upon signing up. CLICK HERE TO JOIN