Carrots Halwa.
Carrot Halwa is a sweet and famous dish. Must try it . Its very simple recipe.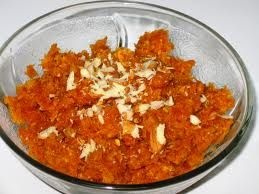 Incredients.
Carrots 12
Sugar 1 1/2 cup.
Cooking ghee 250 grams
khoyaa 250 grams.
,Milk 1kg.
Almond 5-6
Nuts 5-6
Currants 5-6
Cardamom 5-6
Kewra water.
Recipe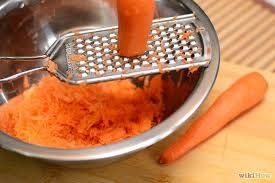 Rub carrots on grater. Then put all the grated carrots with milk into the kettle.
And cook on low fire till carrots absorbs the milk.
Now put sugar, ghee, almond and cook it.
When ghee start separated put khoyaa ,cardamom, kewra water and cook it till 5 mints ... .
Now it is ready to eat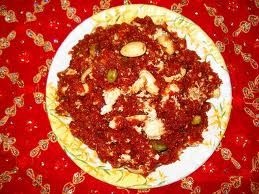 Simmer khan blog.....