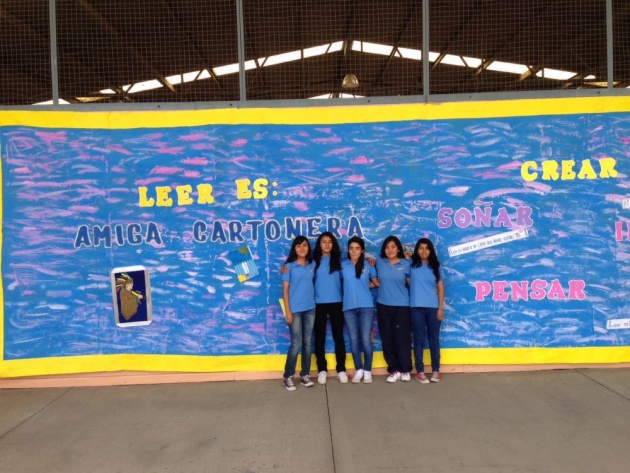 "Cartonera" it's a program that was created in order to teach the students the ability and pleasure of reading, this program was implemented in the school because of a donnor, that was looking for Miss Lilia Garelli.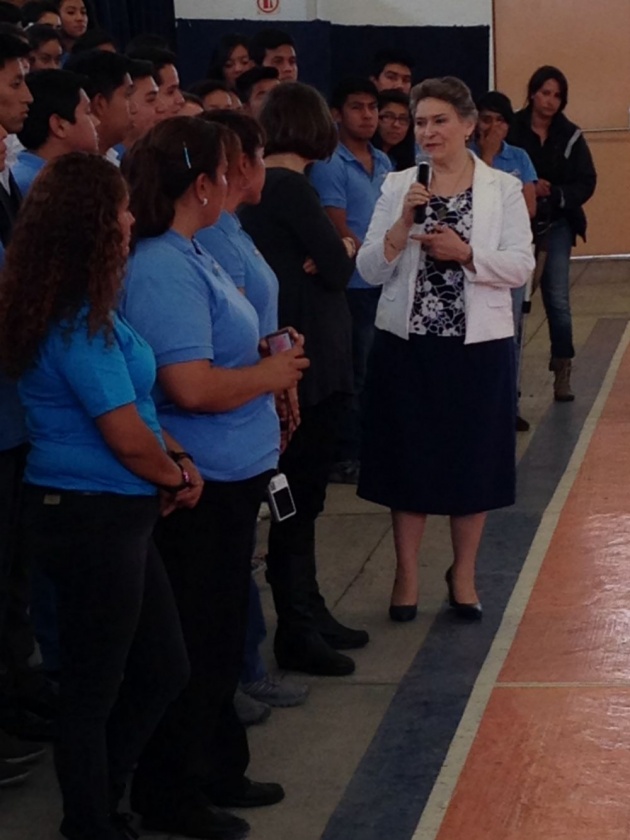 The program was renamed in the school to "Amiga Cartonera" referring to the name of the school that is "Mano Amiga de Chalco"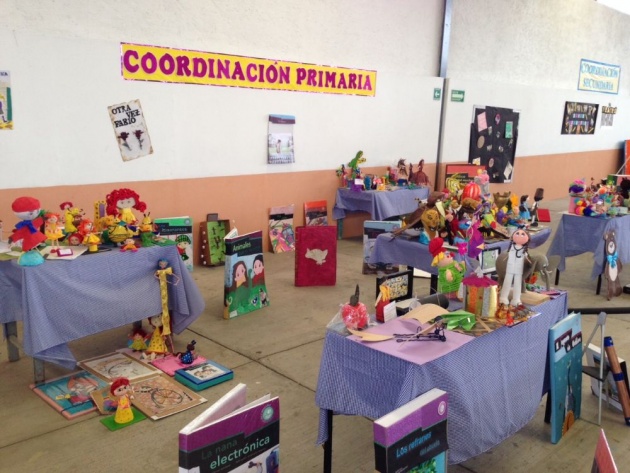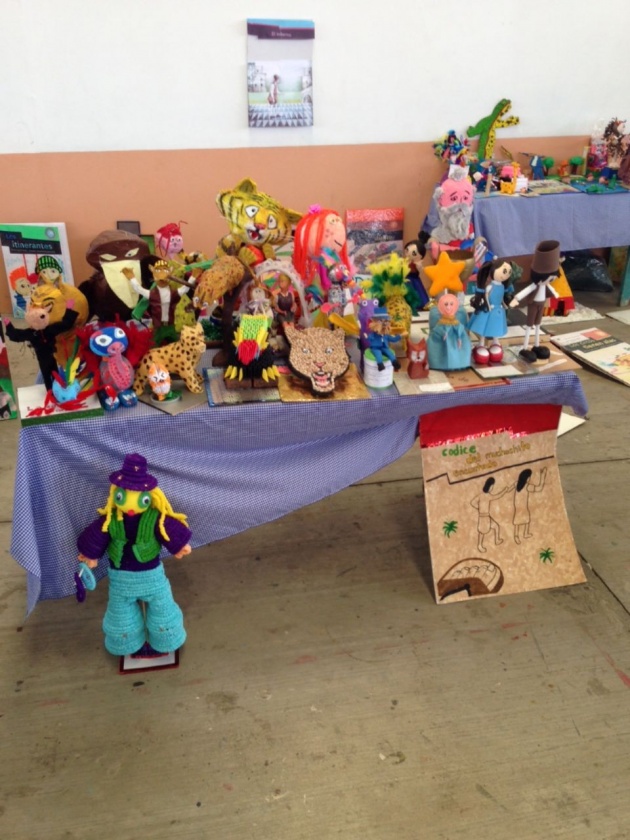 Handicfrats created by the students of elementary level.
Through this project the students develop their skill creating handicrafts based on the books that they had been reading during the school year.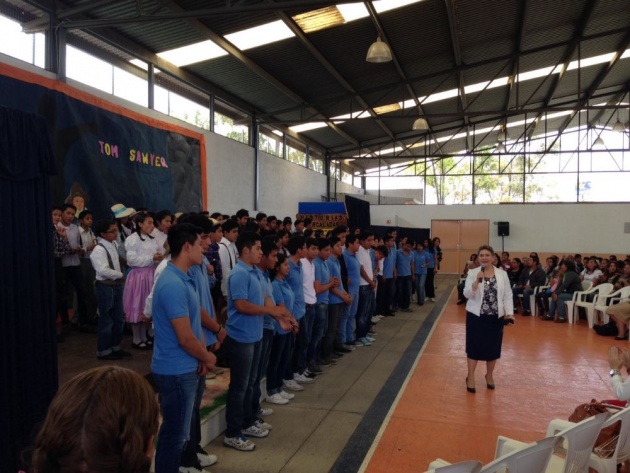 The "Cartoneros" and Miss Lilia Garelli (Principal of the school)
Mano Amiga De Chalco has been working with this project for a long period of time and today, they have had the closing event that took place in the school, the students were presenting their handicrafts related to the books that they were reading, there were participating all the school levels.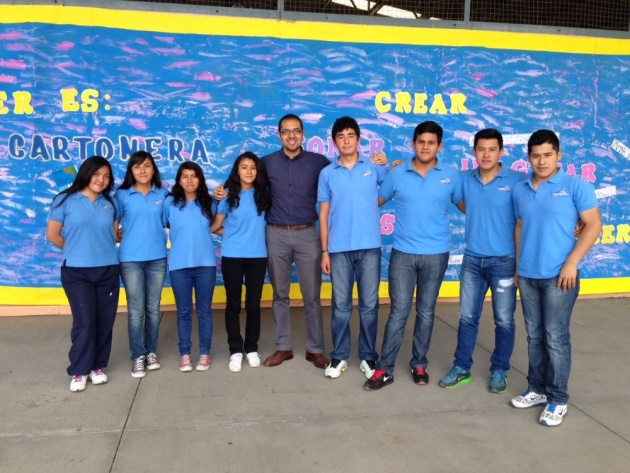 (From left to right) Ana, Andrea, Yazmin, Cynthia, the english teacher Hector, Fabian, Ivan, Jonathan and William, they are "Cartoneros", many of them since they were in elementary.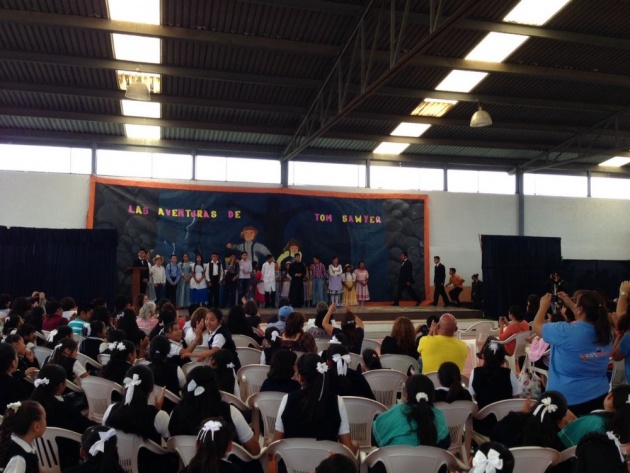 Here is the play that the students of Junior High school level were presenting in the event.