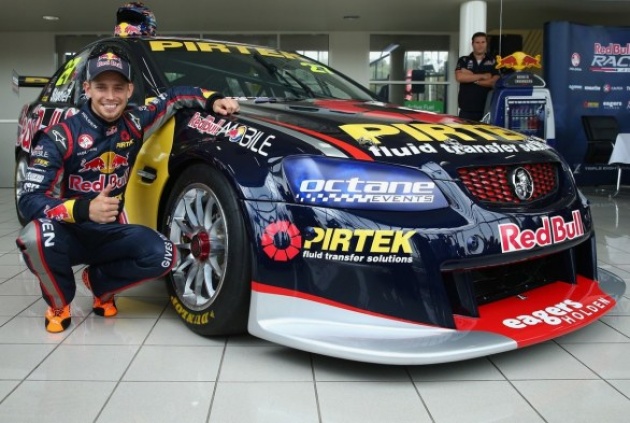 The two-time MotoGP World Champion Casey Stoner has officially unveiled the Holden Commodore which will debut this weekend in the Clipsal 500 in Adelaide, the first race of the Australian Dunlop Championship Series V8 Supercars in which Stoner will start his racing career "on four wheels".
At the presentation Stoner also had the opportunity to present to the press his personal enthusiasm for his new adventure, while admitting that there are various uncertainties that surround his very publicized debut with the V8. Stoner will race with its characteristic number 27.
The first race of the Dunlop Series will be held on Friday.