This week on 60 minutes they talked about one of the world's billionaires whose name was Bill Gates who was born on October 28, 1955 in the United States of America. He is the founder and chairman of the Microsoft Company. Gates, has always tried to be among society despite heaps of activities he is involved in. He is providing humanitarian assistance to needy people, too.
Bill Gates and his wife's relief agency has not only provided humanitarian assistance for American poor people but it has provided for the other people of the world.
They've been saying that despite Bill Gates is a billionaire of the world, he has got a simple life and he doesn't like to have a luxurious one.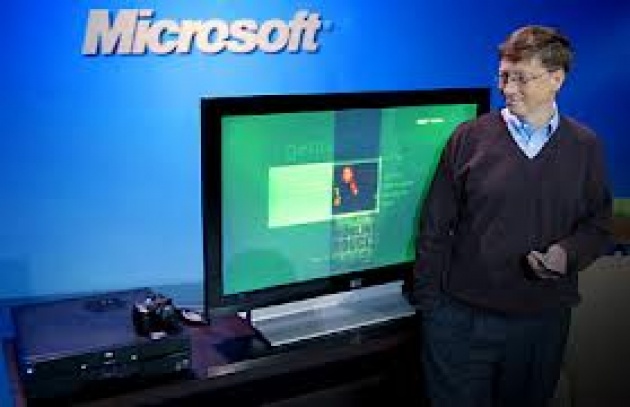 Bill Gates is not only a Billionaire but he is an intellectual and thoughtful person. He is the one who has had lots of useful quotes in how to have a better life. For example, he has said, "If anyone is born poor is not a sin, but the sin is gone from the world poor."
Bill Gates was married to Melinda French on January 1, 1994. They have three children: daughters Jennifer Katharine and Phoebe Adele and son Rory John. He resides in the Gates's home, an earth-sheltered house in the side of a hill overlooking Lake Washington in Medina.
Right now, Bill Gates and his wife have got many relief agencies across the world, this is the way his mommy had shown him and he still follows it.
بیل گیتس، رییس و بینان گذار شرکت مایکروسافت و یکی از میلیاردرهای جهان می باشد. او شهروند آیالات محتده آمریکا می باشد.
گیتس همواره گوشش می کند که کارهای انسان دوستانه انجام دهد. او چند سال پیش به کمک همسرش توانست به هزینه 28ملیارد دالر آمریکایی، یک بنیاد خیریه را ایجاد کند.
بیناد خیریه بیل گیتس و همسرش تا کنون کارهای انسان دوستانه زیادی در بخش های بهداشت و اموزش، نه تنها برای مردم آمریکا بلکه برای شهروندان دیگر کشورها را انجام داده است.
گفته می شود که بیل گیتس زندگی بسیار ساده دارد و از زندگی تجملاتی خوشش نمیاد. او حتی از سرمایه که دارد به دو فرزندش پول ناچیزی داده، چون از آن پول خود شان پول پیدا کنند و مبادا اگر پول زیادی به آن ها بدهد زحمت نکشند.
گیتس علاوه بر این که یک ثروتمند جهانی می باشد، یک دانشمند و متفکر نیز می باشد. او حرف ها و گفته های زیادی پیرامون زندگی کردن بهتر گفته است. مانند این که او می گوید هر کس اگر فقیر به دنيا آماده باشد گناهش نیست، اما گر فقیر از دنیا برود گناهش می باشد.
گيتس در سال 1994 با مليندا فرنج گيتس ازدواج کرد که حاصل آن يک دختر (متولد سال 1996) و يک پسر (متولد سال 1999) بوده است.بيل گيتس راه مادر خود را ادامه داد و بهمراه همسر خود چندين موسسه خيره در سراسر دنيا تاسيس کرد.هم اکنون بيل گيتس همراه همسر و فرزندان خود در شهر سياتل ساکن است.