What were we thinking when my husband and I went to Cebu's Shoe Capital? Of course nothing but shoes!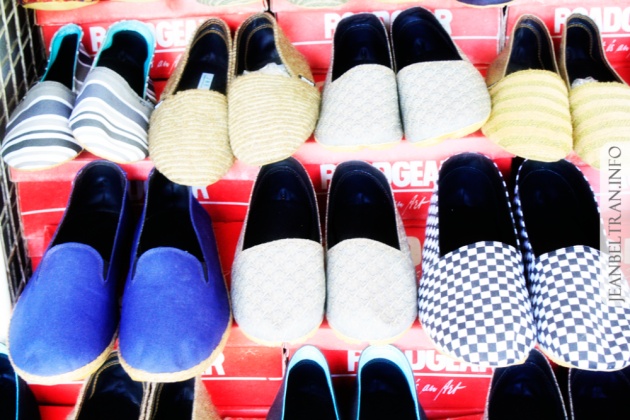 We always pass by this town when we go travel to Oslob, my husband's hometown which is a southern part of Cebu province but we never really had taken some time to check the place. However, we were really glad that I was on search for this type of shoes which is really famous in the town of Carcar Cebu.

The espadrilles here in Carcar are known to be world class, they are hand made as well as the rest of the shoes in the town. That is also the reason why this town has been known as the Shoe Capital of Cebu. Since we were looking for espadrilles, we went to the town's Shoe Expo, this is a place where the town's shoe makers display their shoe products, not just shoes actually, there are many other products which I will be showing you later on.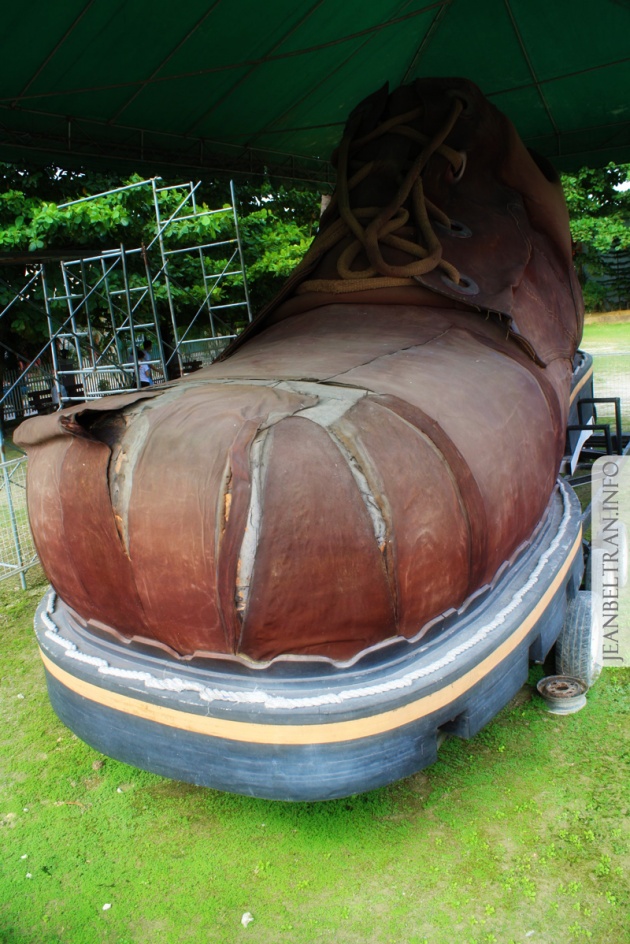 As we enter the Shoe Expo, I was surprised by the biggest shoe I have ever seen in my entire life. Well, I know there are bigger shoes than this somewhere, I know there's one in Marikina as that is the Shoe Capital of the country but since I haven't been there yet, I consider this one as the biggest. I couldn't just ignore it so we have to do some "selfies" with the said shoe, obviously, it was just one piece.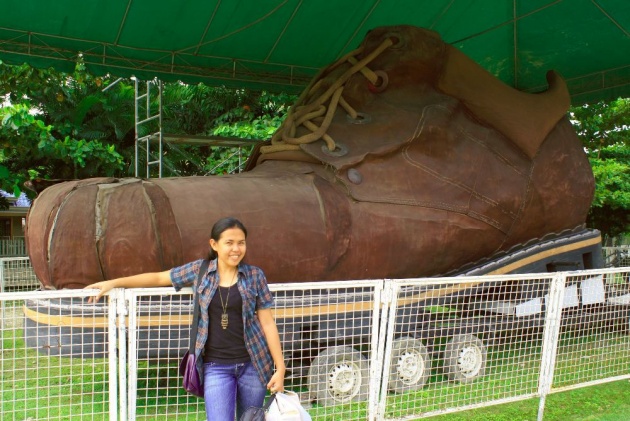 After I was done with it, we went ahead to the stalls which has the shoes displayed. I was looking for espadrilles and so we went to where those where available. From stall number 1 to the end, I was really confused with which design am I going to buy.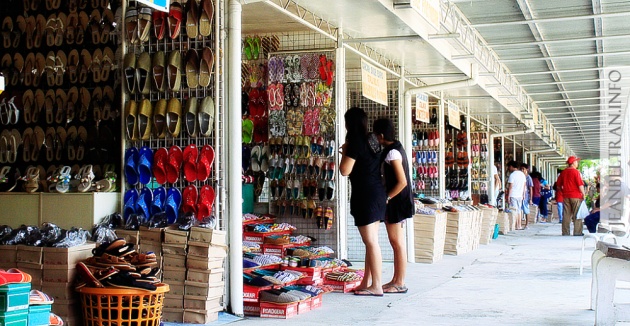 The price ranges from Php100 to 400 depending on the design and the materials being used. It was just fun to see that there are also foreigners and balik-bayans who came to buy these products. I was glad that we are really buying our own made products instead of getting those which are imported from other countries.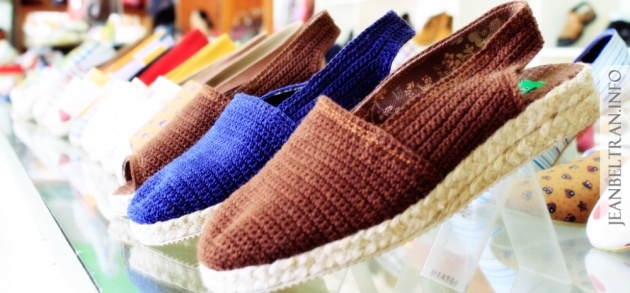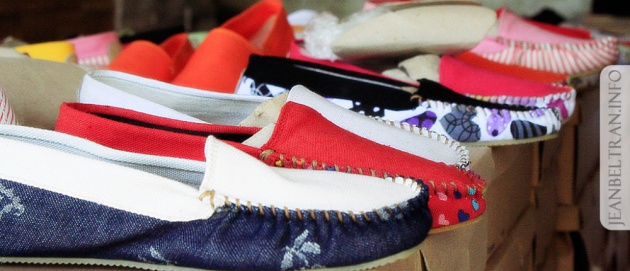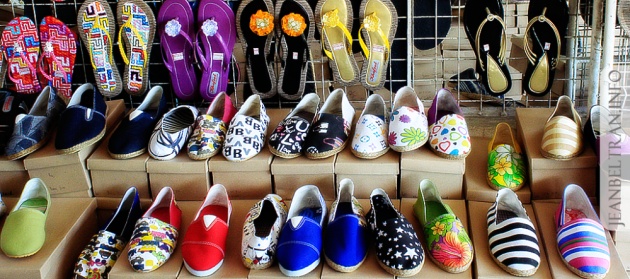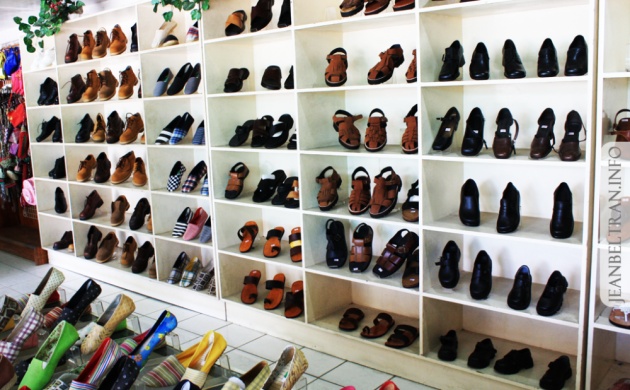 These are leather products, shoes, sandals and other kinds of leather footwear. I have checked the shoes and it does look really sturdy and the school shoes as well. I bet anyone who will be wearing this for school won't be able to buy anymore shoes until he or she finishes the school year.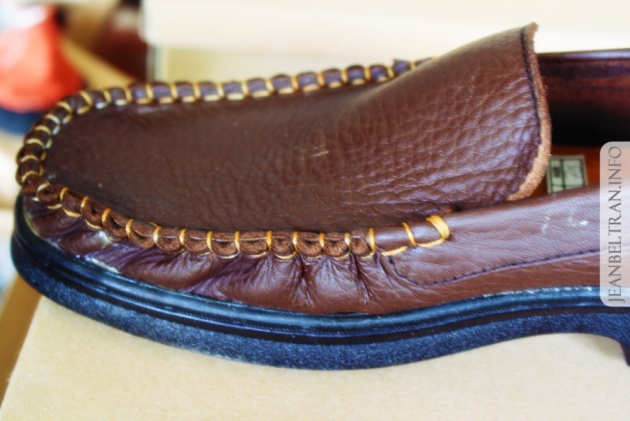 A close up view of one of the leather shoes, it somehow reminds me of my father who has something like this. He likes it because he can easily wear it specially when he is in a hurry to work.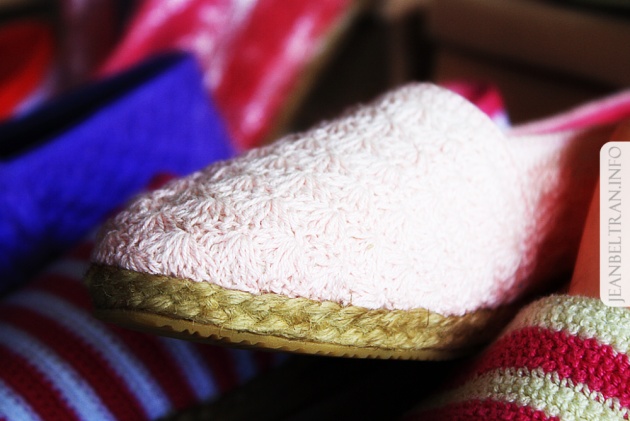 These are much complicated designs because they are made from hand made crochets. I have learned how to crochet when I was in grades chool and it is not really easy making those patterns! And the braided Abaca as well definitely makes the espadrille become more sturdy!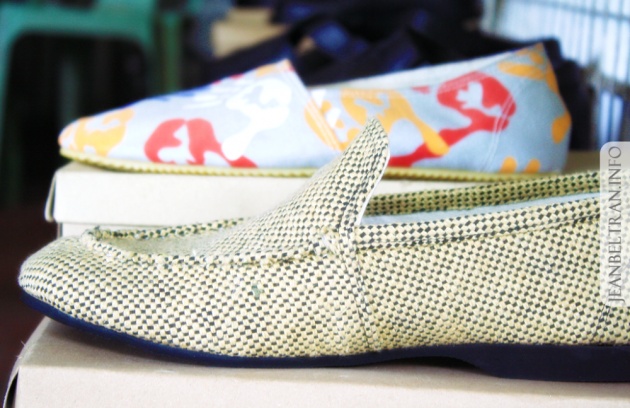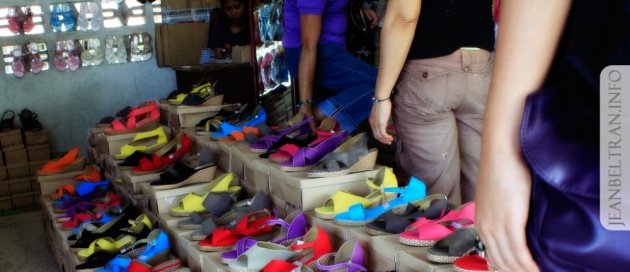 I just learned that this photo is somewhat interesting, the costumers checking the stall were coincidentally standing with their left hands down and it looks like they are just attending to those sandals but they are costumers! In fact you can see the third one trying out one piece.

As I had mentioned, they are not just selling shoes, they have sandals, bags and this one I have noticed, purses made of animal skins!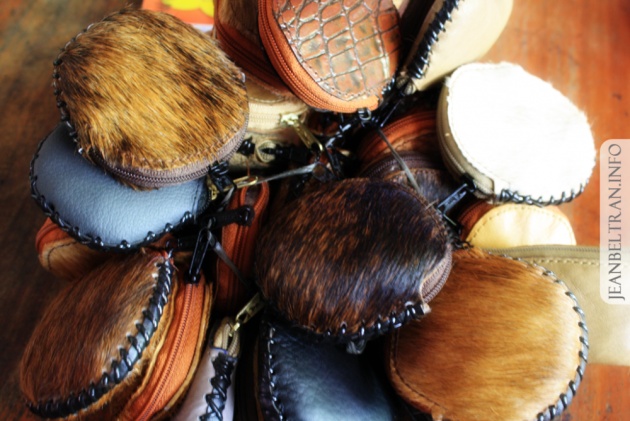 There were goat skin purses and snakes too! I was attracted to the goat-skin coin purse so I bought two, it was just wort Php30 each but later on, I had to give it away to my friend because everything that I place inside smells stinky.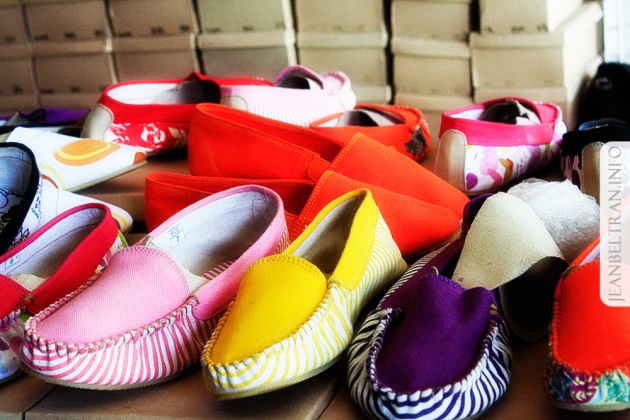 Now back to the espadrilles, I ended up buying two pairs while my husband bought one. Then we got really hungry and since there's a restaurant right in front, we went in.

Acacia Grill has a neat, green lawn which was inviting, there's a stone-made bench outside which served as a waiting area for the guests. We ordered the all time favorite, Halohalo, mango shake and potato fries, it was around three in the afternoon, best time for an afternoon snack!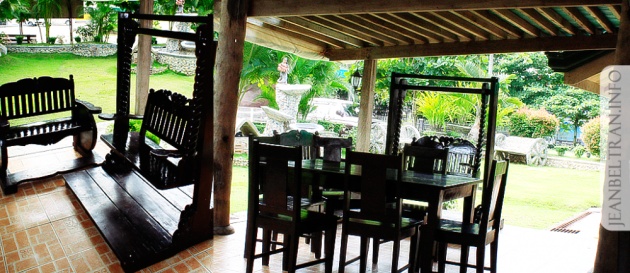 Cool seats outside of the restaurant. I love anything which looks vintage and so these wooden tables and seats definitely caught my attention, I can't let it pass without taking a photo of it. I even sat on the rocking bench as well! Good job for the management for putting these up!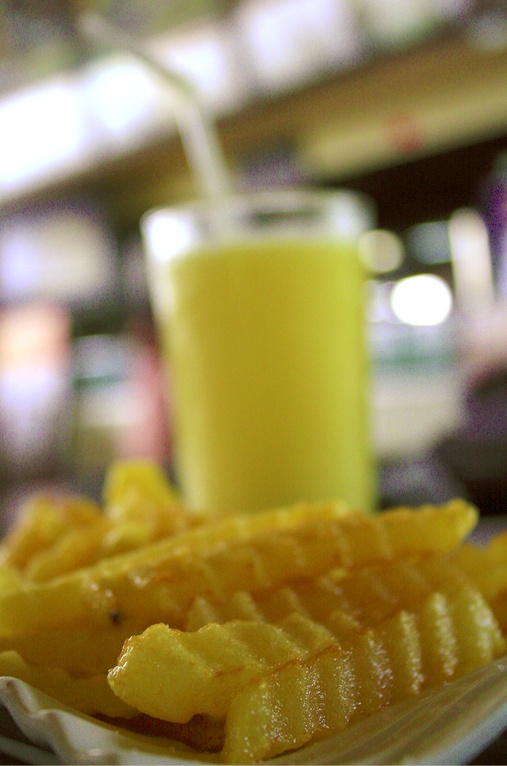 The mango shake was so-so, the fries tasted authentic, totally different from the fries of McDo or Jollibee and the Halohalo was heaven! We finished it in just a few minutes, we weren't talking at all as it just tasted perfect! The crushed ice was really great that we don't feel any hardened ones unlike Chaoking's.

Some of Carcar's mouth watering delights are Chicharon, Lechon, Amapo, Bucarillo and Gogorias. The next time that we will visit the town, we will check their various Spanish to American vintage houses.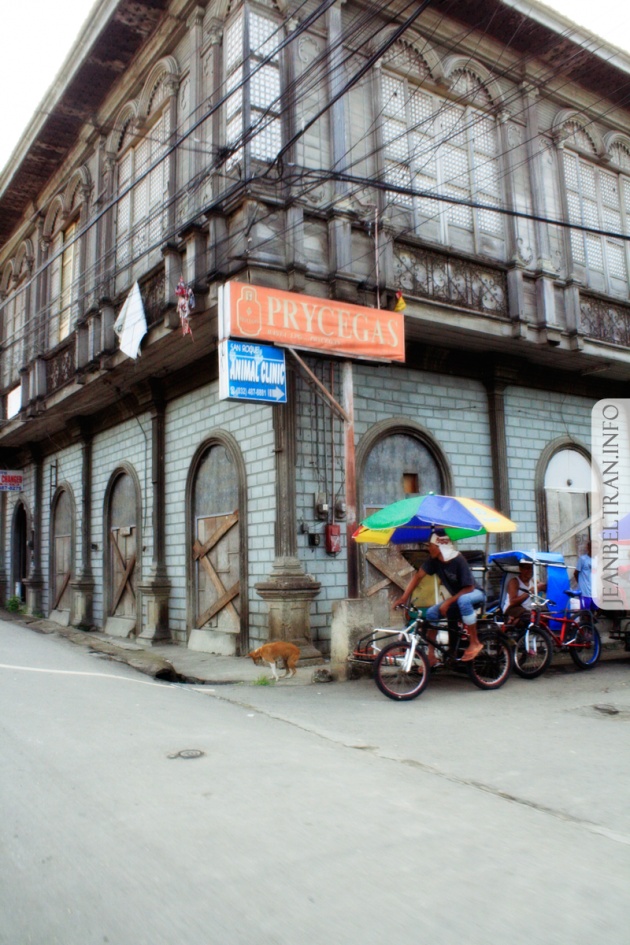 We just manage to pass by this building and obviously, it is an old house, this is how the houses of the locals here or shall I say most Filipino houses look like during the Spanish time since the Philippines has been under the Spaniards for more than a three centuries. We will surely get back here and roam around the town for more photos of these kinds of houses like the one in Vigan!
Check some of my travel experiences: