There have been so many events and milestones in my life lately. I wholly plunge myself into a new chapter of something colossal. From the day I got married; pregnancy and hyperemesis gravidarum; cesarean birth and the precious addition to our family. The pages really did turn quite fast as with the big first birthday celebration, anniversaries, Father's day, Mother's day, every 'first moments' of our little girl and all of the special seasons that filled the pages of our story as a new little family growing and celebrating the beauty of life.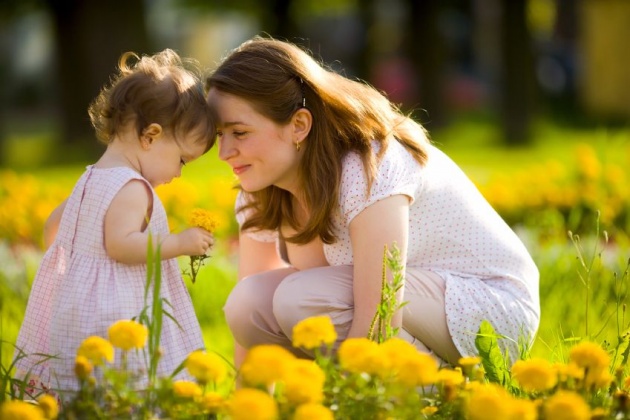 Image Credits: https://theholisticgardener.com
Over and above all the very little sleep, teething concerns and conveying the impression of a body that is routinely trapped in making diaper changes, bottle formula preparation and picking the scattered toys are just what mostly every mom keep on carrying out from the first day a bundle of joy started to mumbles eagerly saying ''maaam-maaa''. Yes, all 'wondermoms' make it all happen this way and we can clearly see they all make every families' days worth to celebrate with.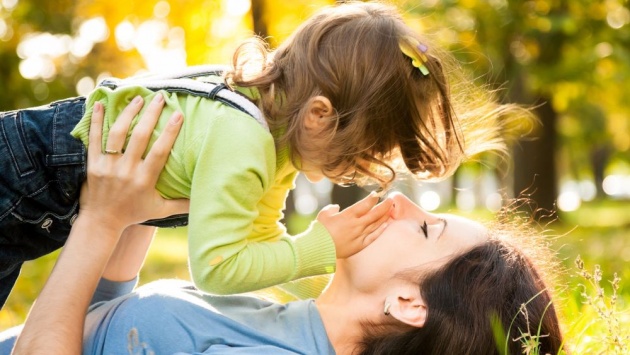 Image Credits: http://www.spyderonlines.com/picture/child_girl_person_mother_motherhood_67599.html
And I may be grounded with all the chores in everyday routine but I cannot say it totally that I'm not living life the way it must be. For the sake of waking up alive seeing my family, hugging my baby girl early in the morning after she greeted me a sweet 'good morning', hearing my husband's loving voice, going to bed knowing my loved ones are safely happy and doing it all again the next day is much more than living and celebrating life.
Together with it, as a toddler mom, I will unshakably promote life celebration to all moms out there. For I legitimately believe that...
being a mother does not mean your life is over with an interrupted bubble bath and unlimited dishes to wash.

- Yadeed15
Just because you've had a child doesn't mean you don't have the right to enjoy life and relax. And I can't even handle the fact that the general public nowadays roughly sentenced all moms to be one titleholder only, and that is being the ''plain housewife'', who needs to eschew everything in order to give every part of them and reservedly clench over the sash of being the 'good mother'.
We mothers must remember that we did not undergo any amputation in our bodies that we may feel something was deducted; we must keep in mind that after we walked down the aisle wearing our wedding gowns up to putting on the patient's gown in the delivery room, we gained an additional part, and that is our growing 'Ohana'.
Ohana is an idea in Hawaiian culture. The word ʻohana means family in the Hawaiian language, but in a much wider sense, to include not only one's closer relatives, but also one's cousins, in-laws, friends, race, and other neighbours. The idea is also that family and friends are bound together and everyone must work together and not forget each other.

- Wikipedia.org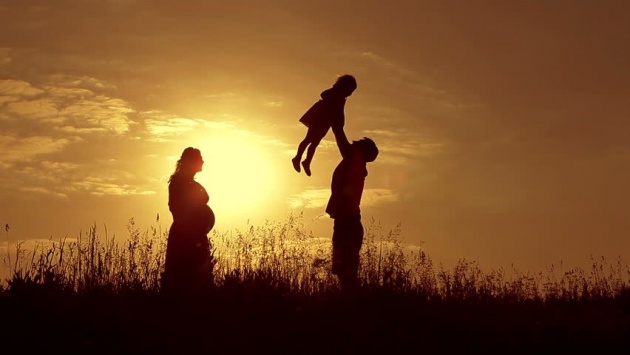 Image Credits: https://www.shutterstock.com
Married life is not like we are having cancer and that we are limited to the things we wanted to do. A woman's value does not decrease just like a failed stock investment. We even gain lots of unpublished credits in doing the impossible things for our family. And in my case, even I put aside my career on hold, travel plans canceled and stayed at home with my toddler- I still make sure I have time for myself because my life did not end when I left my teenager days behind.
In conjunction with celebrating the life full of positivism as a mother of a toddler, I also combat all the stressors 'adulting' gives me, through formulating an extraordinary bucket list of my own. Yes, you read it clearly! Even moms deserve one grandiose bucket list too! The bucket list that does not consist of expecting my toddler will arrange her toys independently and imagining an organized closet. I am talking about places, experiences, fulfillments and riding the tallest free-standing drop ride on earth (just kidding!)
So here's my not so overrated bucket list. I may not yet successful in completing the list even the 50% of it, but hey! I'm not in a hurry; I'm still young and so as you!
Let us enjoy life not being guarded by the tick and tock of the clock.

- Yadeed15
1) Water Adventures ( scuba diving, snorkeling, canoeing, jet skiing, kite boarding)
Can you just imagine that earth's surface area is mostly made up of 70% water and I DON'T KNOW HOW TO SWIM! Yeah I know it sounds pathetic or maybe I am crazy enough listing this one first but still I have big hopes doing some of it that are listed above.
2) Horseback Riding
I experienced my horseback riding when we went for a short family trip to Dahilayan Adventure Park for 15 minutes. So this one is a CHECK!
Image credits: Yadeed15 via BitLanders.com
3) Do an extreme sport together with Hubby
Last July (2017), me and my husband did the drop zone challenge in Dahilayan Adventure Park. A 120 ft Freefall ride into a manmade lake and the action ride itself was known for being 'Philippine's first extreme pendulum swing of its kind'.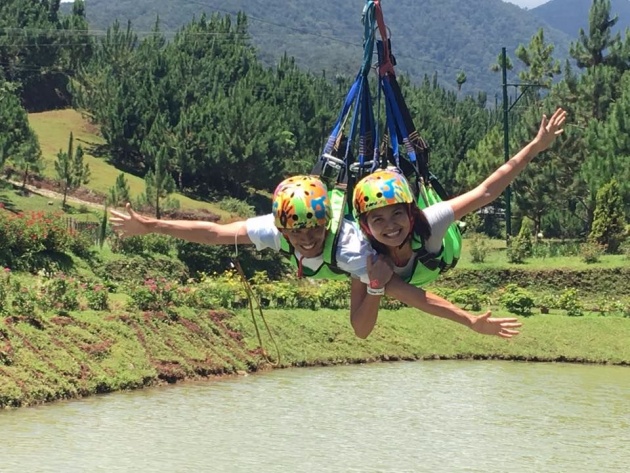 Image credits: Yadeed15 via BitLanders.com
4) Sweet dance with my Hubby
On our third wedding anniversary, we had a one simple rooftop romantic dinner date with a romantic music. My husband allures me to dance with him as Ed Sheeran's music titling 'Perfect' plays along.

Image credits: Yadeed15 via Facebook.com
5) Ride a hot air balloon
With this one, I am not expecting my husband will come with me because he has fear of heights but I am still convincing him.
Video Credits: www.youtube.com/watch?v=QGAMTlI6XxY
6) Shoot a GUN!
I really wanted to know how to use a gun ever since, definitely for self-protection purposes too. I know some people may imply about shooting as a very critical idea, but contrary to their perception, educating one's self with the proper uses of guns may promote self-confidence and personal maturity.
7) Meet Mickey Mouse and friends in DISNEYLAND
Going to Disneyland is every kid's dream and that is why I just can't get over with not including this one on my bucket list! More than that, this one is like hitting two birds with one stone because I know my baby girl will surely enjoy this experience someday.
8) Go on all-inclusive family vacation
Our first family trip in my side was short but it was worth it, it was when we visited Dahilayan Adventure Park as I mentioned a while ago.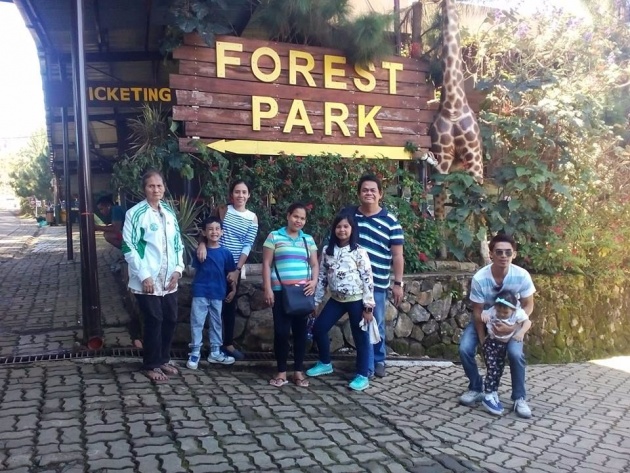 Image credits: Yadeed15 via BitLanders.com
And with my husband's family, we had a short family getaway too in Butuan City; we visited some tourist spots like the Punta Diwata and the Delta Resort last summer 2016.
Image credits: Yadeed15 via BitLanders.com
9) Go on an African Safari
Ever since I wanted to catch sight of various wildlife adventures as well as experience Africa's unique culture. As what as I can see through some blog sites about African Safari experiences, I am so excited witnessing such complete extraordinary scenery and hibernating through the sound of nature. Not to mention me consciously looking at wild animals in the flesh! SO EXCITING!
10) Skydiving and Paragliding
Taking the biggest leap of your life is one great fulfillment of self-appreciation. Doing stuff that is hard to do doesn't mean you are a 'pretentious bossy human being', and conquering your fears and showcasing it to the world does not mean you are on an ego trip.
There's so much more about fears and being triumphant and it's the bond that empowers our faith as a living soul.

- Yadeed15
Video Credits: www.youtube.com/watch?v=8tixsMIOGrw
11) Watch NBA game LIVE!
Did I mentioned it to you guys that my husband is a 'basketball player wannabe'? Oh! Just kidding! He's just a big fanatic of the game called basketball and that is why he is collecting every new release of Stephen Curry's featured NBA shoes.
Well as for me, I am the only girl in the family (so I have three big brothers), who just can't help it not to get attached to NBA games. For the main reason that they do hold the remote control for the whole season! And I am stuck up watching a boy TV program in my entire childhood days.
Nevertheless, I learned to love the game and I am now supporting my husband's basketball game session (because he requested it! LOL). And it's so obvious that time will come, my husband will buy that expensive ticket for an ''NBA game live'', so this one must be on the list too in advance.
12) Move into a new house & do the painting and some decorations
As parents, we are looking forward owning a house of our own in a way that we can make lots of memories with it. Not worrying about buying kinds of stuff for our house, customizing the house that suits our needs and preferences as well as me doing my gardening addiction nonstop.
13.) See one wonder of the world
Since I was in my elementary days, our teacher keeps on asking and giving us assignments about the wonders of the world. And that was the time I got the interest on looking forward to the goal of witnessing one or as many as possible 'Wonders of the World'.
14) Zipline ride
My first zipline ride experience in Iligan Paradise Resort Eco Park was amusing because as you go for the ride you can enjoy the majestic view of Mimbalot falls down the zip line station.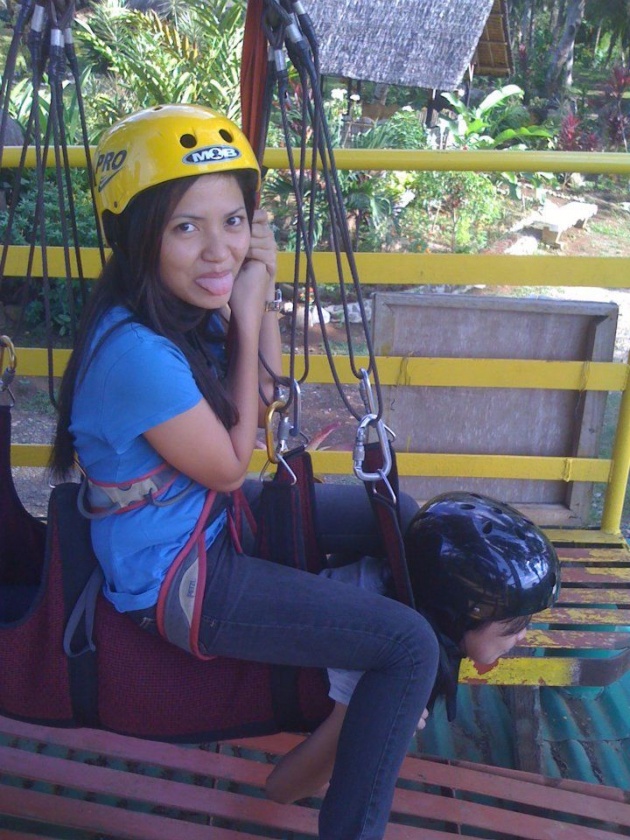 Image credits: Yadeed15 via Facebook.com
15) Have friends from another country
I am an introvert type of a person. Well actually, I don't really go out randomly to any person I've met even with my acquaintance/s, not because I am a shy type but because I don't like mingling with so much number of heads. My husband can surely attest to that matter; nevertheless, he is also the one who teaches me how to show a 'social respect' interaction with another human being. So that is why I am aiming for a much more interactive travel soon. For it sounds interesting meeting and knowing different types of culture and its diversities. And of course, talking with someone is a one relaxing therapy too. Especially, you get the chance to apperceive new ideas and advocate life's thought-provoking synergy.
The whole point why I am making this bucket list is not only for me but also to all moms out there because writing a bucket list does not cost much- well it really does not cost a single penny at all! And one more thing also, if you are too busy yelling and nagging all day then it is time for you to take a break for 30 minutes to an hour, to relax those veins in your throat. And as you write down the things you want to go beyond your existence I will surely say that you are maximizing the essence of living life to the fullest. Along with it, I will attest that even the smallest time we reward ourselves as moms even just for a moment; we are giving our brains the deserving treat of relaxing through imagining the Bahamas' sea breeze scent touching our face. Isn't that refreshing?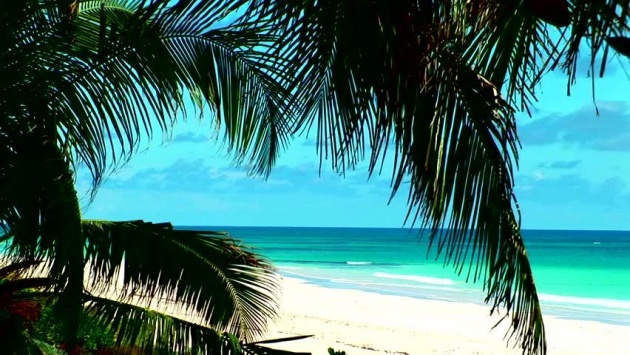 Image Credits: https://www.shutterstock.com/video/search/bahamas-beach/
So, that's it for now and I hope you enjoyed this. Just a reminder, my bucket list is generally made for everyone, so feel free adding some of it to your own bucket list :)
But before I say goodbye, always remember …
Life, after all, is worth living. So why not DREAM BIG AND MAKE IT HAPPEN. Things will eventually unfold as what it should be as long as it is for us.

- yadeed15