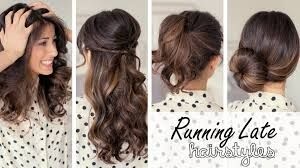 Celebrity Hairstyles That Suits the Face Shape
Before anyone considers cutting the hair similar to one of their favorite celebrities, they need to begin it according to the shape of their own face. Just as someone finds any celebrity hairstyle that he or she likes doesn't mean that the same will also appear good on them.
For looking like a celebrity, people have to select a hairstyle that will suit their shape of the face. There are some basic shapes of faces that people usually have such as oval, square, round and heart.
Oval Shape Faces
This kind of shape of face is similar to an hourglass shape of the body. Oval shape faces are highly envied and desired. All the other shapes of faces attempt to form the fantasy of having the shape of oval face. Oval shaped faces suit any kinds of hairstyle like long, medium, short, layered, curly or even straight.
Round Face Shape
A round shaped face is broad along with round edges. If anyone wants the face to look slimmer, make certain that the hair must show below chin. The layers from lips down take away bulk from each side. The length cuts tries to broaden the face. People should avoid volume and short hair on the sides.
Square Face Shape
The square shaped faces are wide & have tough angles. These kinds of face need a hairstyle with more softness for lessening the results of angles. Try to avoid one length hairstyles, especially the blunt cut bangs and chin length. These styles would emphasize on the square shape of the face.