Developed countries are growing at a slow pace. Asian developing countries are growing at a much higher pace. Afghanistan, Central Asia, and South Asia are growing at a staggering pace. Through the help of Roya Mahbooband her network of journalists, filmmakers, students and teachers, we all have the opportunity to benefit from this growth, in particular through the help of female Afghan social media and software experts.
It is simple to connect to a person in Afghanistan and establish a direct collaboration in writing, publishing, and editing written content, and possibly even film content. It is a more sophisticated relationship than reading the news and understanding the political and economical analysts. Did analysts tell you that Afghanistan GDP growth is at 7.1% while in the USA it is at 1.7%? Did they mention that the intentional homicide rate is at 2.4% in Afghanistan and at 4.2% in the USA? Today, you can establish direct conversations with people in Central and South Asia, define your goals and come to your conclusions.
Companies, individuals and organizations need smart target marketing strategies and execution. Writers are the best people to create online SEO and inbound marketing leadership, starting from domestic markets and expanding to foreign markets, like Central and South Asia. Here is an example of how this concept applies to Film Annex and its users. Film Annex is an online film distribution company with over 300,000 registered users, which include 40,000 are professional filmmakers and 3,900 writers. Film Annex shares its advertising revenues with filmmakers and writers proportionally to their buzz score. The higher the buzz score, the higher the advertising revenues or the payment for a blog or an article.
The Buzz Score is measured based on the user's social media reach, influence and ability to engage. The best way to increase the buzz score is to produce valuable blogs, articles and films, use the right keywords in the title and the body of the blogs, article and film descriptions, and share the content on social media platforms like Film Annex, Facebook, Google+, LinkedIn and Twitter. Students, teachers and writers based in Afghanistan and Central and South Asia can provide this service at a very affordable cost and with the option to translate the project into their own language and adapt the plan to their growing markets. By doing so, you get two birds with one stone. The clients in developed countries consolidate their leadership with valuable blogs, articles and videos in English for their domestic markets. At the same time, they open the doors to foreign markets like Central and South Asia.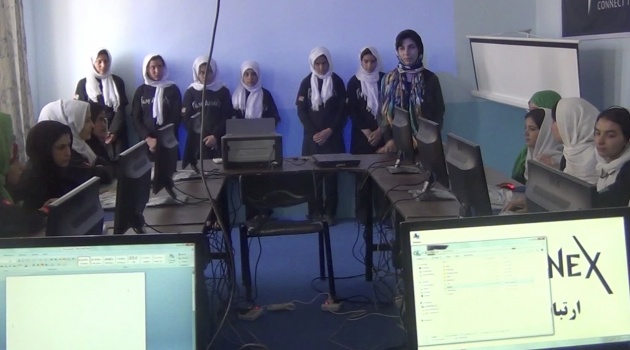 Roya Mahboob, Film Annex's partner in Afghanistan, has established a network of journalists, teachers and students able to create and manage professional articles, blogs and videos. On our end of the world, here in the USA, we organize extended collaborations to make sure the work force in Central and South Asia is trained and available to us and our corporate clients, just like described in Francesco Rulli's keynote at New Paltz University last week. Thanks to the World Wide Web and a variety of communication softwares, you can share documents and data with people from all over the world. You can share ideas, develop global business and initiatives. Today, Film Annex is building its 7th R&D Center and Internet classroom in Afghanistan. In this center, we will upload a variety of professional films, articles, and produce various series including a cooking web series on Central and South Asian food.