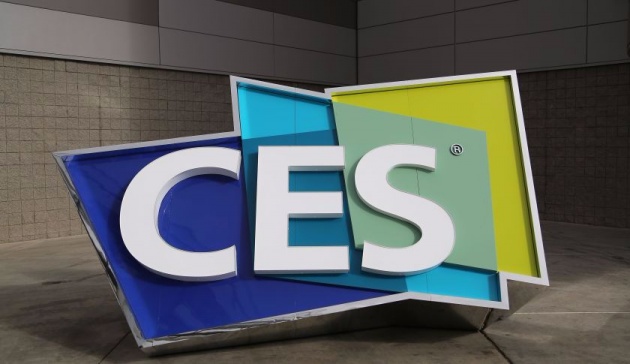 CES 2016:
CES, also known as the Consumer Electronics Show, is an internationally renowned electronics and technology trade show, attracting major companies and industry professionals worldwide. The annual show is held each January at the Las Vegas Convention Center in Las Vegas, Nevada, United States. Not open to the public, the Consumer Technology Association-sponsored show typically hosts previews of products and new product announcements. CES rose to prominence after a rival show,COMDEX, was canceled. In May 2015, CES Asia was held in Shanghai for the first time. For 2016, the name of the global technology event will be just "CES" and "International" will be dropped from the name
(source: wikipedia.org )
I love technology and I love all the new tech that is announced every year at CES. I always look forward to CES for new cool tech that is unveiled. Like every year, a lot of new tech is announced at CES 2016. The tech which I liked, I will share with you guys. Hope you will enjoy :).
"We are at the beginning of a tidal wave of innovation." -- Gary Shapiro, President-CEO, Consumer Technology Association
"We're entering a new era in technology where consumers are choosing experience over products." – Bryan Krzanich, CEO, Intel
"We're using our technology to enable human potential." -- Karen Quintos, CMO, Dell
I will talk about the following technologies in my blog:
1. 3D printing
2. LG rolled up display
3. Cameras
4. Torch
5. Diet Sensor
6. Hoverboard
8. L'Oreal skin patch
9. Drones
10. Cars
11. Netflix's Global Expansion
3D Printing:
We know that 3D printing is here for a while. Many people and companies are creating many cool equipment using 3D printers. First the object that you want to print is scanned using 3D scanner. After scanning, its 3D image is created in CAD (Computer Aided Design). If there are some errors it will be corrected in the computer program before printing. And after resolving errors, if there are any, the print command is sent to the printer to print. Its a very lengthy process which I will not discuss. I dont want to bore you guys :). The equipments that are being printed include.
1. Medical appliances
2. Vehicles
3. Mechanical parts
4. Firearms
5. Bio Printing
6. Food Printing
Its so amazing. It has so many applications. It can even print body organs and food :O, which seems impossible.
Now at this year CES 3D printing has created alot of hype. There were many new 3D equipments. From arcade consoles to 3D printed guitars, from 3D printed shoes to 3D printed city models, from robots to drones you name it. Everything you can imagine is being printed by 3D printer. A new handheld scanner is also introduced. What this scanner does is, captures model of object in 3D, then this information is sent computer for further processing. Finally to the 3D printer. You can capture person's face in 3D and print a 3D version of that person's face. It uses Intel RealSense Technology. They are now reducing the cost of 3D printing so that general consumers can make use of this great technology. New easy to use software is introduced which can help user to easily print in 3D if one has 3D printer that is :P. A desktop 3D printer that uses paper, ink and glue to create highly detailed objects has been unveiled at the CES. The object that are printed are so precise that its nearly difficult to differentiate between real and printed one.
3D pen is also very cool 3D innovation. The 3D pen developed by Peter Dilworth, Maxwell Bogue and Daniel Cowen of WobbleWorks, Inc. The 3D pen works by ejecting heated plastic that cools almost instantly into a solid, stable structure, allowing for the free hand creation of 3D objects.
Watch Video Here: https://www.youtube.com/watch?v=3EkKvalxhoQ
"How to Make (Almost) Anything" and "How to Make Something that Makes (Almost) Anything" --Neil Gershenfeld spun
"3D printing has the potential to change everything"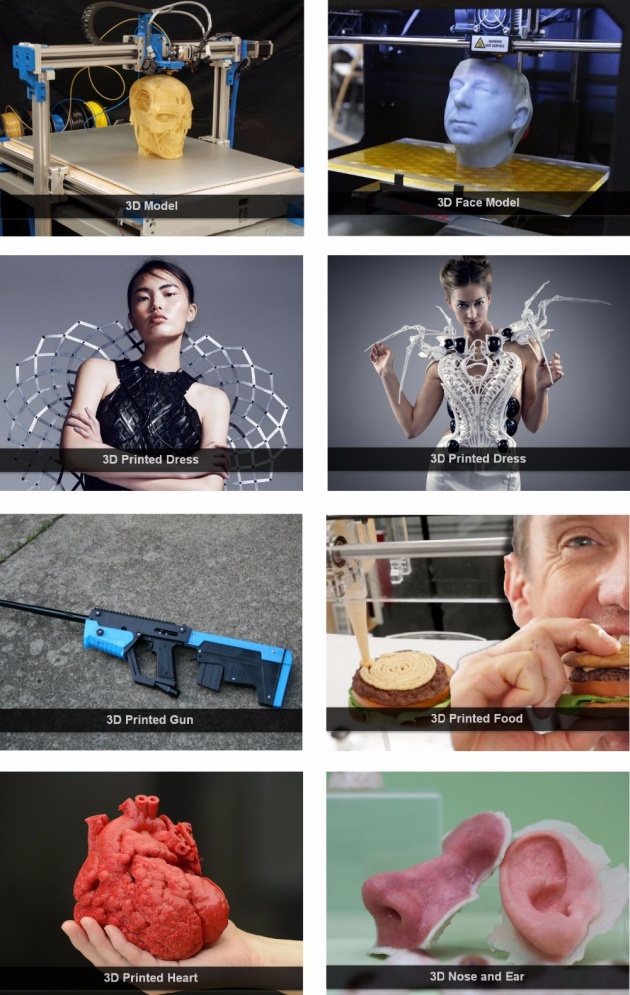 (image source: google.com)
LG rolled up display:
LG came up with its long awaited rolled up display at CES 2016. LG is trying to create foldable displays for longest time. The great step to foldable and flexible display was LG G flex series mobile. LG G flex is slightly curved from top to bottom. As name suggest it withstands a certain amount of flex due to its its Deformable Plastic OLED DIsplay. Now LG took a step ahead with its rolled up displays. LG Display has a prototype 18-inch screen it's showing off at the CES that rolls up like a piece of paper. The technology builds on LG's forward-looking OLED work focusing on bendable, rollable, and curving displays. The resolution of screen is 1200*810 pixels. They are planning to build a 4k display soon. Its incredible how they able to create folding display. This will change the future of the TVs and Monitors. You will be able to fold a monitor and carry in your back pack :P. Or you can fold a tv and put it in your cupboard. ha ha. They will be lighter and portable. This is really innovative. Soon in near future we could see foldable smart phones and tablets or the combination of both. A tab can be fold up into a smart phone or a smart phone can be rolled down to be a tab. Its simply amazing :).
Watch Video here: https://www.youtube.com/watch?v=w-0CrNlasl8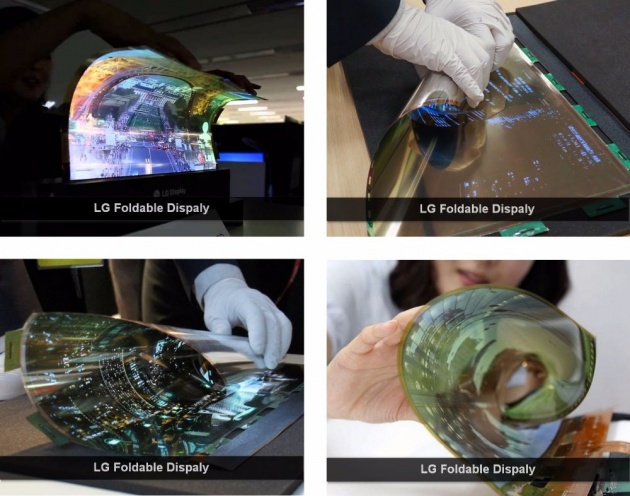 (image source: google.com)
Cameras:
Many new cameras are unveiled this year at CES by Nikon, Canon, Panasonic, Polaroid and many more. I will share the one I liked the most. :)
1. Nikon D5
2. Kodak PixPro SP360
3. Polaroid Snap
Nikon D5:
Nikon made several announcements at CES 2016 including DSLR cameras, the Nikon D5. The new camera features a number of new features including an all new 153-point AF system, 4K UHD video capture, 20.8 MP CMOS sensor and EXPEED 5 image processing. The company claims the D5 will offer astounding low-light performance. The Nikon D5 will be available in March at very expensive price of £5,200
Nikon is also into project called Project Helix. In this project 96 Nikon D750 DSLRs used to capture incredible 360 degree images and gives person the chance to be framed in Holographic Capture and Slow Motion Capture. Participants will be able to easily see and share the photographic captures from Project HeliX.
Watch video here: https://www.youtube.com/watch?v=p9Nqwac76rs
Kodak PixPro SP360:
Kodak announced a 4K version of its PixPro SP360 action camera at CES 2016. The new model will be compatible with Facebook and YouTube's 360 video, meaning plenty of options for creating new immersive videos. The SP360 4K action camera offers back-to-back capture thanks to the PixPro Stitch software built in. Opt for the Dual Pro Pack and you get two cameras and a mount that will allow you to capture two half 360 spheres and combine them. This is incredibly good. You can shoot in 360. You can shoot what is infront of you and what is behind you. It features 16MP cmos, Full HD recording, 214 degree ultra wide angle and 360 capture technology.
You can see a demo here: http://kodakpixpro.com/Americas/cameras/actioncamera/sp360.php
Polaroid Snap:
Polaroid announced its new camera Snap at CES 2016. This camera is capable of instantly printing images you shoot. Just like the old cameras used to take. It brings a number of new features to the table, the Polaroid Snap will add even more fun and versatility to the instant print photography experience. It features and click print technology. Click a picture and you will have your picture printed right on the spot. Snap instant print camera incorporates a wide range of updated features for a traditional and instant digital camera experience. It features 3.5 inch LCD display, 13MP cmos, higher quality pictures and Full HD video recording. Polaroid Snap has an integrated printer using ZINK Zero Ink Printing Technology, which gives users the ability to print full color, 2x3 inches prints automatically when an image is captured. Upto ten images can be queued to print at any time, so that photos can still be taken while prints are in progress.
The Polaroid Snap instant print camera uses ink-free Zero Ink Printing technology developed by ZINK. The ZINK-enabled printer uses heat to activate and colorize cyan, yellow and magenta dye crystals embedded in the paper. The result is full-color, high quality, long-lasting and smudge-proof images without ink cartridges, ribbons or toner. This is really amazing. Printing without cartridges, ribbons and toners. Amazing :)
Watch video here: https://www.youtube.com/watch?v=QgNIb2n7VyA

(image source: google.com)
Torch:
I know what you thinking. Its not flash light :). Torch is a mixed reality game that uses Intel RealSense technology. It is type of container in which there is sand and controls on both sides. With sand, each player can create its map terrain using Intel Real Sense technology. Its currently a tank based strategy game in which each player is trying to destroy opponents tank. Using Intel RealSense technology you can create game terrain using sand Gaming software amazingly adapts according to the terrain that both players build. Play begins by building a virtual environment using real world sand. Once the terrain is modified, a virtual tank is dropped into the environment. The players maneuver their tanks across the dynamically generated terrain using valleys and mountains to their advantage, thus changing their own cannon's trajectory as well as dodging opponents' artillery. It uses Unity 3D gaming engine. Its a step forward to virtual reality games. It is designed by Design Mill inc. It is so amazing. I wish I could get a hands on this one :)
Watch video Here: https://www.youtube.com/watch?v=JPHsx9efuZY
(image source: google.com)
Diet Sensor:
Diet sensor is one of the amazing tech at CES this year. It is amazing. It scan your food and gives all the nutrients information in it. It scan food's chemical composition. It gives you all the information about how much calories it has. I remember when I was dieting, how difficult was it to weigh the food you eat every time and put all the information in calories calculating software. It was really time consuming. I am really happy to see this technology.The limitation currently is that it can only analyze homogeneous food and beverages. So how it works? SCiO uses something called near infrared spectroscopy to determine the chemical makeup of food and drink. Each type of molecule in a food vibrates in its own unique way, and these vibrations interact with light to create a unique, optical signature. In brief, spectrometers analyze what is in a substance based on how its molecules interact with light. Then this information is sent to your mobile via a bluetooth which contains diet sensor app. You hold the scanner up to the food. Then, the diet sensor app on your phone prompts you to take a picture of the food, so it can judge the volume. Then, it reports back with its nutritional value of the food you just scanned. The diet sensor app contains huge database of food which is constantly updated. The small SCiO scanner will be of $249, while the diet sensor app will include a monthly subscription of between $10 to $20.
Watch video here: https://www.youtube.com/watch?v=jBEbtAW5qds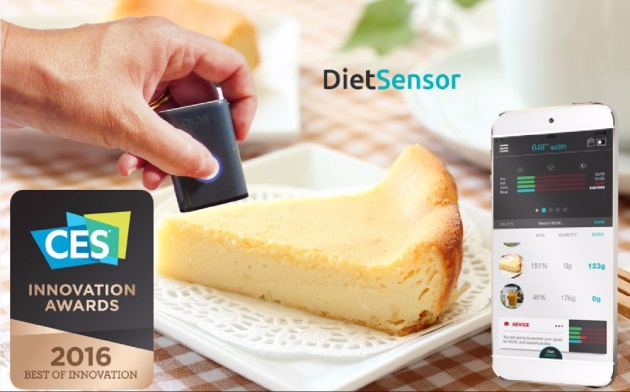 (image source: google.com)
Hoverboard:
Hoverboards are quite popular lately. They got very popular in short period of time. I see many children riding hoverboards in the streets and in the shopping malls. Its a two wheeled segway type device. It invaded all the major hypermarkets in Qatar. Everyone seems quite interested in them. It is a chargeable device. Now this year at CES there was new successor to the hoverboard. Its one-wheeled, gyro-stabilized board. The Hoverboard has a range of 12miles and a speed 16mph, the Hoverboard lights up the streets with customizable LED lights. The electric motor and sonar systems provide the board with powerful torque and smart balancing. With all this technological advancements, the Hoverboard creates the sensation of hovering on land through intuitive, fluid movements. This hoverboard closely resembles the look of a modern skateboard with wheel in the middle. The board is also capable of charging in just 16 minutes and allows for a ride of around ten to twelve miles on a single charge. Leaning forward will move the board in forward direction and leaning backward will apply brakes and will stop the hoverboard. This new Hoverboard will cost whooping 4000$ :(.
Watch video here: https://www.youtube.com/watch?v=uBTQ5WTsziE
"Never bored on a hoverboard." ― Scott Westerfeld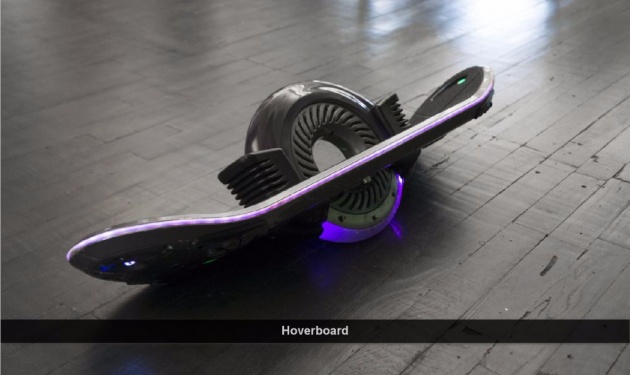 (image source: google.com)
L'Oreal skin patch:
L'Oreal is cosmetic and beauty company. Its famous for cosmetics and beauty products. Its quite famous in every part of the world. It is concentrating on hair colour, skin care, sun protection, make-up, perfumes and hair care The company is active in the dermatology, toxicology, tissue engineering, and bio pharmaceutical research fields and is the top nanotechnology patent-holder in the United States. This year L'Oreal came up with amazing tech L'Oreal skin patch. It is called UV skin patch. UV means Ultra Violet. It is a stretchable sensor design to monitor UV exposure. It helps consumers to know about sun protection. The new technology arrives at a time when sun exposure has become a major health issue, with 90% of nonmelanoma skin cancers being associated with exposure to ultraviolet (UV) radiation from sun. The patch is a transparent adhesive, stretches and adheres directly to any area of skin that consumers want to monitor. Measuring approximately one square inch in area and 50 micrometers thick, the patch contains photosensitive dyes that is of same color as of skin and changes colors when exposed to UV rays to indicate change in levels of sun exposure. Consumers will be able to take a photo of the patch and upload it to the UV Patch mobile app. The app will analyze the varying photosensitive dye color to determine the amount of UV exposure the consumer has received. The app is available in both IOS and Android.
Watch video here: https://www.youtube.com/watch?v=qQ8iNsJiuV8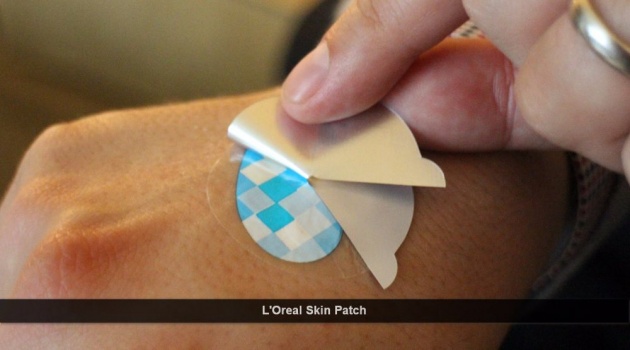 (image source: google.com)
Drones:
Drones are more formally known as unmanned aerial vehicles (UAV). A drone is a flying robot. It can be controlled by remote or can fly autonomously through software controlled flight plans in their embedded systems working is side with GPS. Drones are here for many years. There are many uses of drones. From military to health. From exploration to media coverage. From surveillance to delivery services. Drones have made lives a lot easier. Drones are hitting new heights. There was huge fuss about drones in CES this year. Many new drones are introduced. I will share some here which I like
1. Parrot Disco Drone
2. Collision Avoidance Drone Yuneec Typhoon
3. Ehang 185


Parrot Disco Drone:
Its a new invention in the world of drones. I know what you are thinking. I was confused too, by the name disco. No it do not dance or anything. :P. It is a high tech product, fast, smart and light. This is the first ready to fly wing shaped drone, and the first everyone can easily pilot. Just mount the wings to the body and throw it in the air. No piloting skills are required thanks to assisted flying modes. It connects to the Parrot ecosystem through Wi-Fi and you pilot it with the Skycontroller or the Flight Plan app using the embedded GPS for waypoints. Its also supports GPS return home technology. Its front nose camera supports 1080p recording. This drone takes off and lands automatically for completely renewed user experience and soft, safe landings thanks to ground sensors. Its flight time is around 45 minutes. It comes with EVP glasses. Like the Virtual reality type. You will feel as you are flying in the drone. Its just amazing. :) It will be released later this year.
Watch video here: https://www.youtube.com/watch?v=imtqooJj0I4
Collision Avoidance Drone Yuneec Typhoon:
This new drone is made by Intel. As name sounds, it will be collision proof. How let me tell you. Its name is The Yuneec Typhoon. Pretty badass name dont you think? It is equipped with Intel RealSense technology. The drone has retractable landing gear, a 4K camera, and a built-in display and controller. It is equipped with Intel RealSense camera and an Intel CPU. Many Intel RealSense tech this year :P. So what is Intel RealSense? I will tell you guys at the end of this blog. The drone can use collision avoidance technology to detect obstacles and get around them. It also features follow me mode. It can follow pilot without any control. Can you imagine the new possibilities? It will help the cyclists to capture images and footage that go to mountainous and forest areas. It will follow them precisely without being stuck or colliding somewhere. It can follow the skateboarders while they skate and capture a birds eye view. It will capture videos and images at an angle that was not possible before. It can also help in reaching the areas that were difficult to reach like canyon forests volcanic mountains and offcourse in action movies it can be very useful :P. So what will be the cost? It is said that It will cost around 2000$.
Watch video here: https://www.youtube.com/watch?v=GHSy-47TpPc
Ehang 184:
Ehang 184 is another great innovation in the world of drones. It is not an ordinary type of drone. It can carry one passenger with it. 184 means, 1 passenger, 8 propellers and 4 wings. It can fly to short and medium distances. It has 142 horse power. Its speed is upto 62 mph. It weighs upto 440 pounds It has maximum of 11480 feet altitude. Flight time is upto 20 min. It can can carry a passenger weighing up to 264 pounds, that is some serious weight :P. Ehang 184 can be controlled entirely through a mobile app. That is great isn't it? It is said that passengers only have to execute two commands take off and land, Once you've set your course, the Ehang 184 will take off vertically, and use real time sensor data and GPS to keep you on course. The main structure is made of a composite material, along with carbon fiber and epoxy. In the cabin, there's one seat, one control pad, air conditioning. At the back there's a trunk that fits a 16-inch backpack. It has multiple power systems, so if one breaks down, the drone can still fly. Beyond that if anything malfunctions, the 184 will immediately land in the nearest safe area. After reading that how safe it is, I want to fly it so bad, but after seeing its price of $200,000 to $300,000 USD my dream shattered into pieces :(
Watch video here: https://www.youtube.com/watch?v=_vGd1Oy7Cw0
"Owning a drone does not a pilot make."
― Alex Morritt
"As with all new inventions, there are upsides and downsides. The commercial drone is no exception. But until robust safeguards have been introduced to protect personal privacy from prying eyes in the skies, the true benefits to society of unmanned aerial vehicles will remain unrealised."
― Alex Morritt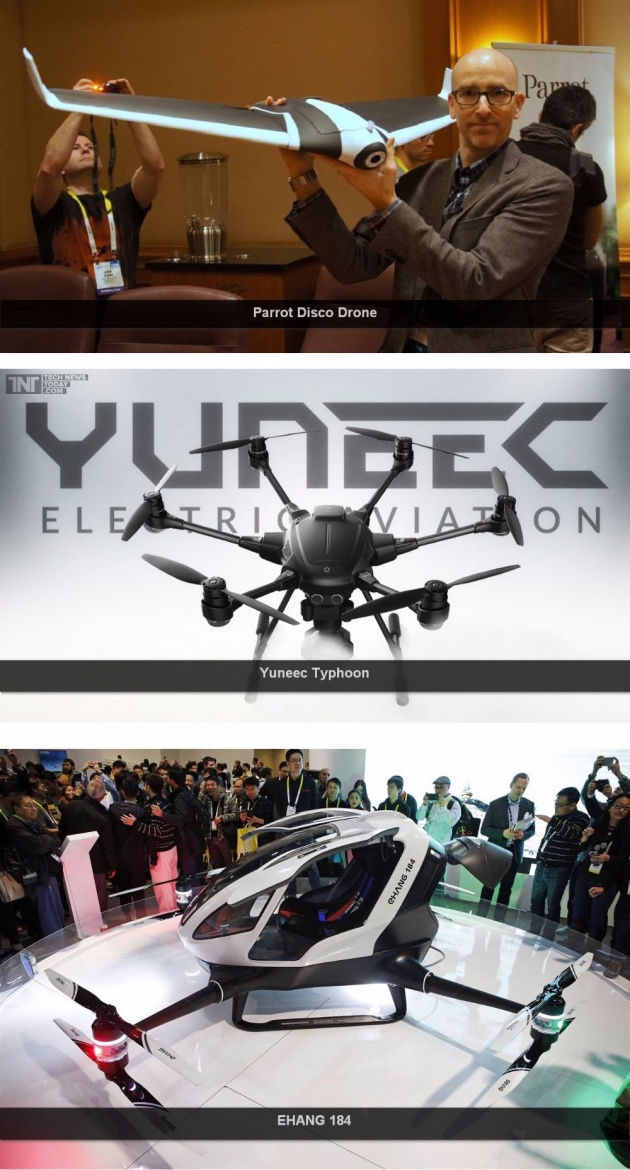 (image source: google.com)
Cars at CES:
I love cars, specially sports cars and the cars that are loaded with gadgets and stuff. There are many cars unveiled this year at CES. I will share that caught my eye.
1. BMW I8
2. Chevrolet Bolt
3. Faraday Future FFZERO1 Concept
BMW I8:
I love BMW cars. Its a status symbol here in Qatar. BMW is known for its great innovations. This year at CES BMW introduced BMW I8 Mirrorless concept car. It does not have side mirrors, instead there are cameras fitted on both sides of the car. The glass of the camera is dirt repellent gorilla glass, like in modern smart phones we have gorilla glass. These cameras are integrated into aerodynamically-optimized, wing-shaped holders mounted on the doors, roughly in the same spot as the mirrors would be. There is also other 2 cameras hidden right above the rear window. The footage captured by the three cameras is transferred to a screen that replaces the rear-view mirror. The system gives drivers an unobstructed panoramic view of what's behind the car. It detects other cars and even relatively small obstacles like motorcycles and bicycles, and it warns the driver if a vehicle is traveling in one of the i8's blind spots. Finally, it automatically widens the angle of view if it senses that the driver is about to make a turn. In this way driving will become more safe and convenient.
Watch video here: https://www.youtube.com/watch?v=6BCXRF0KuRs
Chevrolet Bolt:
The second car I liked at CES is Chevrolet bolt. Its is a compact electric car. It can go upto 200 miles in a single charge. The price will be around 30,000$. The interior is open and roomy with more than enough space to seat four adults comfortably. The Bolt features a digital driver's instrument cluster as well as a 10.2-inch touchscreen infotainment system. As with other General Motors cars, the Bolt will feature 4G LTE.
Watch video here: https://www.youtube.com/watch?v=qy3JnNjv6uU
"We think this is an investment in the future" said Mary Barra
Faraday Future FFZERO1 Concept:
Faraday Future FFZERO1 is a Concept car. It has a unique design. It is also an electric car. It is a single seat super car with no door. Wait!! what no doors? It was a prototype. The FFZERO1 has 1000 horsepower. It has top speed around 200mph, and a zero-to-60 time of less than three seconds. The FFZERO1's pilot enters the vehicle through a canopy that tips open like that of a fighter jet. Inside, the single seat cradles the driver at a 45-degree angle while the Halo Safety System can deliver oxygen and water to the driver through a helmet. The FFZERO1 also packs autonomous-driving capability and a smartphone integrated into the center of the steering wheel. Much like Tesla's Model S, the batteries are centrally located below the floor.
Watch video here: https://www.youtube.com/watch?v=HtLIYZnExKY
"The fuel cell is just a fundamentally inferior way of delivering electrical energy to an electric motor than batteries." --Elon Musk
"Tesla is here to stay and keep fighting for the electric car revolution." --Elon Musk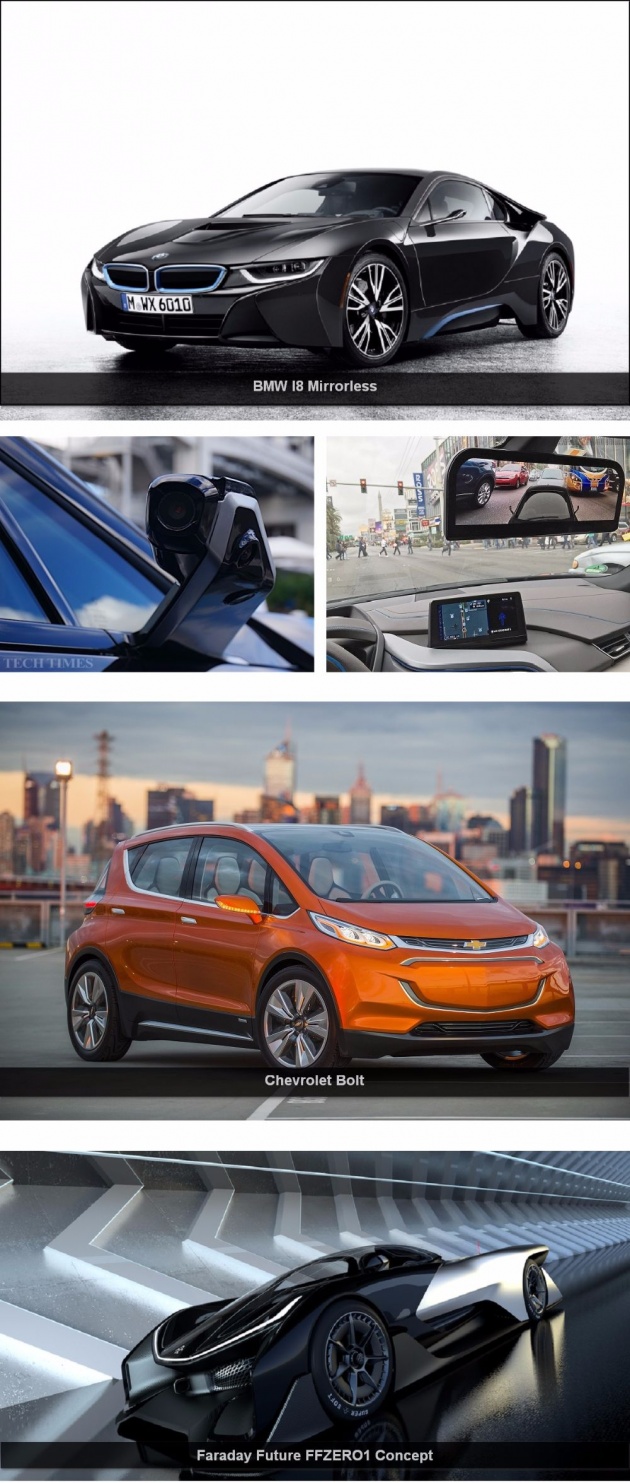 (image source: google.com)
Netflix's Global Expansion:
Who isn't familiar with Netflix. Netflix is a global provider of streaming movies and TV series. Those who like to watch movies and tv shows online know about Netflix. Since Netflix launched its streaming service in 2007, the service has expanded globally, first to Canada, then to Latin America, Europe, Australia, New Zealand and Japan to include 60 countries. Now at CES this year, Netflix announced it had switched on its service in 130 additional countries. Cool ins't it :). Netflix will not yet be available in China, though the company continues to explore options for providing the service. It also won't be available in Crimea, North Korea and Syria due to U.S. government restrictions on American companies.The announcement was made by the firm's chief executive Reed Hastings at his keynote speech at the CES tech show in Las Vegas. He also confirmed that Netflix would begin offering HDR (high dynamic range) content later this year.
"Today you are witnessing the birth of a new global Internet TV network," said Hastings.
"With this launch, consumers around the world -- from Singapore to St. Petersburg, from San Francisco to Sao Paulo -- will be able to enjoy TV shows and movies simultaneously -- no more waiting. With the help of the Internet, we are putting power in consumers' hands to watch whenever, wherever and on whatever device." said Hastings.
For monthly price, members around the world will be able to enjoy Netflix. Its monthly fee is about 7.99 USD. As part of its expansion, Netflix has added support for Korean, Chinese and Arabic to its list of supported languages. That brings the total number, in which the firm provides subtitles, captions and alternative audio, to 21 languages. Netflix is also introducing HDR (High Dynamic Range). HDR video allows compatible TVs to show millions more colours and a wider dynamic range, added shades of brightness in between black and white, letting more detail be shown. Cant wait to see movies in HDR but it will cost more data :(.
Intel RealSense:
Intel RealSense camera fits remarkable technology into a small package. There are three cameras that act like one—a 1080p HD camera, an infrared camera, and an infrared laser projector—they "see" like the human eye to sense depth and track human motion. Intel RealSense technology redefines how we interact with our devices for a more natural, intuitive and immersive experience, supported by the powerful performance of Intel processors.
Scan a real object with your Intel RealSense camera and place it into your virtual gaming world. Scan real-life things—like a piece of art, a child's toy, or your own face —and create a digital 3D version that you can share to your favorite social media site or print to a 3D printer.
source: http://www.intel.com/content/www/us/en/architecture-and-technology/realsense-overview.html
In this video lenovo is showing how Intel RealSense technology is integrated in laptops and monitors. Many softwares developers are already building softwares that supports Intel RealSense technology.
Best of CES 2016:
Here is the best tech of CES 2016.
"New technologies brings new possibilities"
--Amir Zubair