If I could just describe our company's Christmas Party 2016, I should say:
Challenge-filled Party!
Whilst most companies in the heart of Cebu had already prepared their Christmas Party weeks or perhaps months before the date of the party, we on the other hand were not yet ready to do so but since we were running out of time because of the reasons:
- boss is about to go back to Belgium by the third week of December
- most of us are not available on the 16th which was a Saturday
But to further discuss this challenging Christmas Party, I would like to give you a heads up that we pursue it and I should say it was quite a successful event although again, there were definitely lapses in our end and the flow of the program. Anyway, there's no such thing as a perfect celebration as long as we had enjoyed the party, everything is good!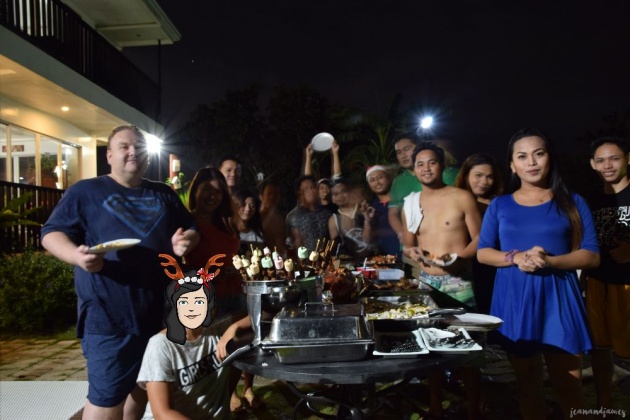 The Gemango Team at Chateau Blanc. Find me in the photo above!
So without further ado, here are the things that had made our Christmas Party super challenging and of which we almost thought of giving up. Glad we had the fighting spirit to push through.
Level 1. No "GO" Signal
First and foremost, our company is a small tiny little company, do I sound like redundant? Yeah I am but that is true. We are compose of twelve little puppets working for different clients but as tiny as it can be but we are still a group so we can call ourselves a company!
Events like this sounds really fun and exciting but then the issue was that it was already first week of December and yet no advisory from the head if we are going to pursue the plans.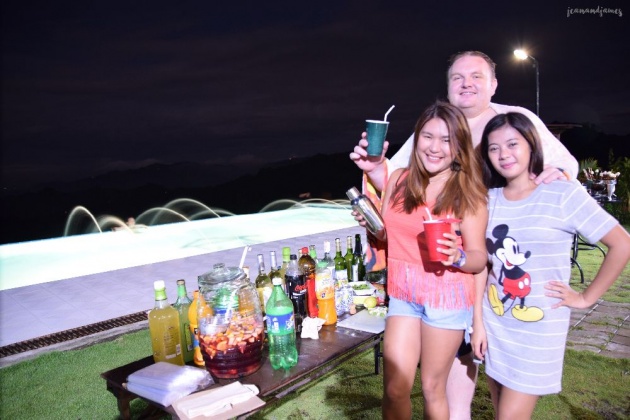 That's the boss.
Last year, we had to settle down to a very nearby area which was still a good one because we were only planning the event at the 11th hour. And it looked like the same case happened this year. There was no "GO" signal from the boss and so we were like chicks waiting for the mother hen to lead the way and tell us that we are going to pursue this event. We can't really ask him every now and then for the status of the party since he is the boss and we are just employees, you know the drill but that's it, we just kept quiet and wait for his voice!
The first week of the December passed and finally the boss said we will have a party. FINALLY! So the next challenge was to find a place to spend the Christmas Party!
Level 2. Location Hunting
I guess this is the most challenging part of them all. There are lots of locations and venues to do the party but then most of them if not all are fully booked! In times like this, most resorts and hotels are booked for other companies, there are huge and small companies like us who are also celebrating their Christmas programs so it is expected that most days that a resort can be available would fall on a weekday.
Different options were offered such as the following:
- North Sky Adventure
The resort is located in Sogod, Cebu around three hours away from Cebu City. We called the resort but unfortunately, we can't get it to be private in the entire day since there were already booked reservations for a few people so we can still rent it but it will be a shared one.
image from North Sky Adventure Facebook page
I was okay with that but our boss don't like sharing with strangers so we had to cancel that and look for another option.
- Fantasy Lodge
Samboan is around four hours from Cebu City. Really far but the view was really great plus it looked like their amenities are great but then when we checked the place, it is not good for groups. Perhaps it would be a lovely location for lovers and couples who would like to have some quality time with each other but for groups who would be staying up till dawn and would be playing party songs all night long, this is not a perfect spot for it.
image grabbed from fantasy lodge facebook page
And in the first place, the distance had discouraged us, four hours of land travel would definitely be a challenge plus the time wasted just for travel is not okay. So we have to find another option.
- Boardwalk Beach Resort
Chris, a colleague, knows someone working in this resort so we thought it would be a good spot as he might be able to ask some discounts plus location wise, the resort isn't that far away compared to the previous two other resorts.
Compostela is just around an hour and half from Cebu City so we can afford that travel time. Then there's beach and pool too so just perfect for group outings. Chris called his friend but unfortunately, this is not anymore available at the date that we had set for the party. So, we got to crush that out of the list.
- Chateau Blanc in Guadalupe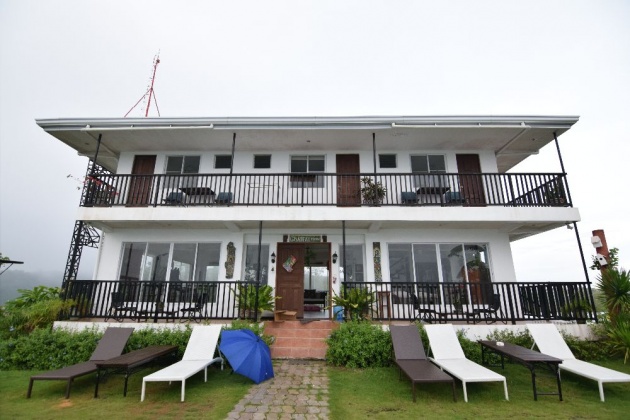 I found this resort since one of my college friends had been here before and I found his pictures really cool and the view of the mountains was really great. Plus the location was just in Guadalupe, which is within the city. The only thing which I missed to check was the exact location. Later on, we have learned it is located on top of a mountain and that it is a bit tricky to get there.
But anyways, after all the searching, we finally decided to choose this since it is just within the city then we can rent it privately plus the budget suits perfectly to the location rent. There's pool and there's nobody else but us and the helpers of the resort.
Level 3. Rush Shopping
After getting the location paid its half rental fee and finalized everything, we listed the needed things and bought them in one day, got the foodies listed and ordered the lechon. It was a bit tedious getting the things ready plus we have to consider each specific thing to do because we might be leaving the city without one ingredient and it will mess up everything.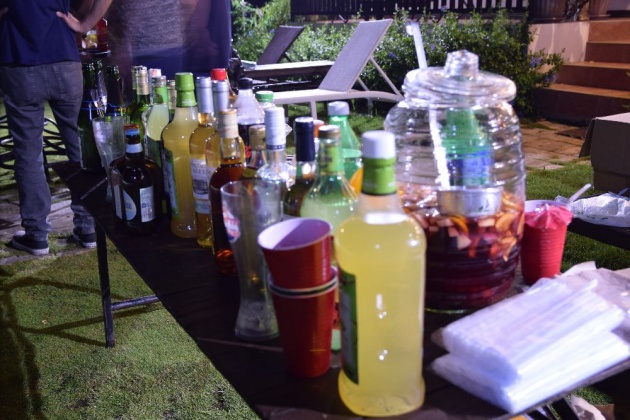 Boss had also prepared his own list of food stuffs and so did we, he gave us a budget and we had prepared everything a day before the event. Specially the hard drinks for all the boys and some ladies' drinks too!
Actually, we were out of idea but boss had contacted some comedians to entertain us during the night. These were gay comedians, in fact they are professional ones. We had fun indeed during their presentation.

Level 4. Late Rented Car
The location was not really that accessible by public vehicles and so it would require us to rent a 4x4 car to carry all of us. Well, good news was that a colleague offered his family's car and his father will be taking us there so we would need one trip for the rest including our stuffs.
But one more unfortunate event occurred on the day of the event, the company which we rented the car had sent a 4x2 car. Our manager who contacted the company rental had complained and required a 4x4 because the road towards the location doesn't have an easy road, it has bumpy areas and it rained that day too! So it was expected that the roads will be slippery. The roads are not just rocky, it is also bumpy, curvy and steep!
The company agent agreed to return the 4x2 car and will give us a 4x4 vehicle however, it was already past two in the afternoon. Our original plan was to go at one in the afternoon or even earlier since the check in time was at 2pm.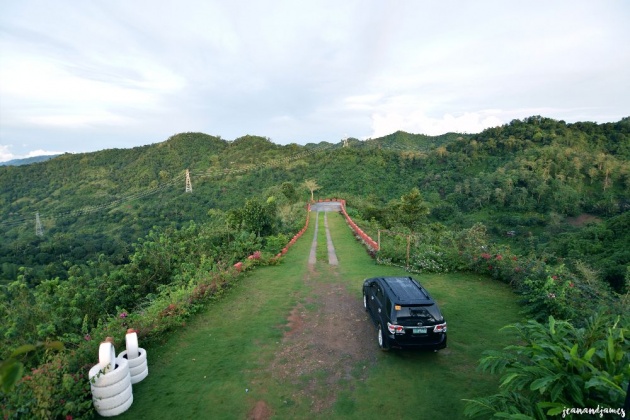 The first batch of passengers who were in Neigel's car went at two in the afternoon, leaving the rest at the office. Eventually, the rented car arrived at quarter to five and they reached the location at almost seven in the evening. That was around four hours wasted waiting for the 4x4 car.
The truth here was that the boss almost give up and thought of not going anymore but gladly, the car came before six as he almost decided to cancel the car rent after giving us the wrong vehicle and for taking up and being late for hours. Gladly he didn't give up.

Level 5. Uncooperative Weather
The day before the event, we had a strong rain and that we prayed it will be sunny the next day! Checked on the weather forecast for the next day and bummer! It was the same as that day. So we are already expecting a rainy day but we still hoped and prayed that Mr. Sun will show up.
Surprisingly he did! Yes, it was a sunny morning on a Wednesday and we were all grinning that this event will have a great sunny day in a rainy month. But! Unfortunately, by the time that we were on our way towards the mountains, the sky starting getting gloomy. Then some sprinkles showed up! Oh oh, we thought it seems its gonna rain! And yes it did! Oh boy, it was another pour but looking at the brighter side, we still thought it was very early to be sad, rain comes and go on that day and we just prayed we will reach the destination safe and sound, no slippery road please!
But what were we thinking? It was December, it's rainy season in the country!
Level 6. Getting Lost in a Muddy Road
I guess this is the funniest and although a bit scary side of the story, we had found redemption and that faith in human kind had been restored on that day.
Google Maps has been set up to help us guide the way since I was part of the first batch with Neigel's car, no one knows which road to go. Our manager gave some instructions to Neigel's father and had advised him that there's a specific crossroad that we need to be extra vigilant about. But unfortunately, we were too busy talking about jokes and all that we missed it! Oh the talkative side of us!
The worst thing was that we didn't mind what the Google Maps has been long showing us, we were not in the right way!
We still continued until we reached the dead end, the locals were not very helpful except for the last man at the dead end who told us we were on another mountain and the venue is at the other mountain, it sounded like too impossible to reach when talking about mountains and getting lost.
Got no option but to go back, luckily, we found the intersection which was referred to us. We were on the right track at last! But then another misfortune had come our way! We were just six minutes away from the venue when we were blocked by a backhoe saying their mixer truck is stuck in the road and we won't be able to pass by, they need to pull it away first.

Thirty minutes or more after, the mixer truck has been moved and we are free to pass however, another challenge was on our way. The road was super slippery and that it was super steep, the car's wheels were already dipped into the mud! The car tried and tried but it needs support! The construction workers were really helpful that they had went to get a thick rope, attached it to the car and the backhoe pulled us out of the mud!
The relief we felt after getting out and finally being able to move forward! We were almost going to give up and just take a motorcycle going up to the resort. But with the help of the locals and the construction guys who were working to cement the roads, we got out of it and were all safe including the car!
Indeed there were too many challenges along our way just to pursue this Christmas Party. I had suggested the venue so I had a few guilt feeling while facing these challenges but I am glad my colleagues were all good and had never given up on these challenges.
Up to the next blog, I will be sharing a review on the venue Chateau Blanc! Stay tuned!
Regards,
© Jean Beltran-Figues 2016.
All rights reserved.