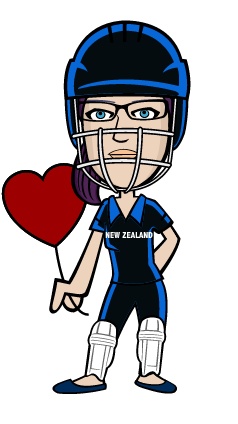 Well, as you can see, I've change my outfit from the light bluish Indian uniform to a dark blue New Zealand uniform. I'm not really planning to buy another set of uniform, but we all now that in order for us to attain such kind of bonus scores, we need to sacrifice some things, and decide for what is best...and that is to increase our buzz and base score.
Buying these sets of uniforms which are on sale are really a great help because we gain +1 bonus points for 14 days if we buy them.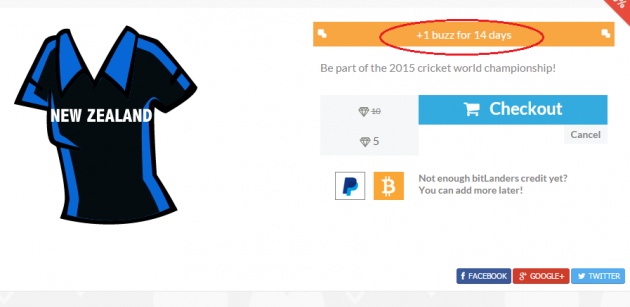 For now, I got the chance to add up again +3 additional bonus points for 14 days as I bought another set (helmet, shirt, pants).
Thus, it helps a lot in increasing my daily buzz scores that each one of us really wants to achieve. ^_^