I am listing some main characters from television series Mad Men. Mad Men aired on AMC and is one of the most successful present day TV shows.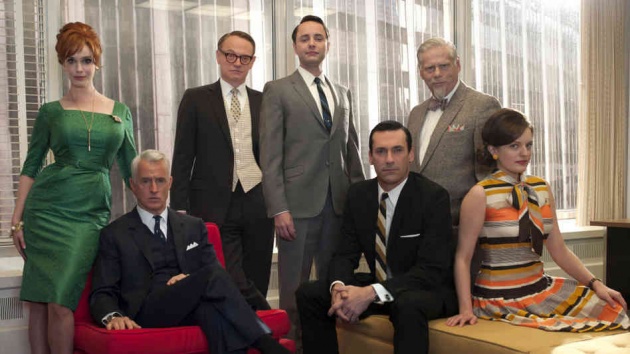 This show is about an advertising agency and lives of its executives and staff members. Its seventh season is running these days. Protagonist in this series is Don Draper.
Don Draper is a serious man with three kids and divorced. He married his secretary after divorce and living in an apartment. He has been the creative director of Sterling Cooper and very good friend to Roger and Bert.
Peggy was introduced to company as a secretary and then moved up to the post of Copy writer. After many difficulties and challenges she became creative director of Sterling Cooper and Partners.
Joan is the staff supervisor of the company and has an important role in the business.
Peter Campbell is account executive and is very impatient and hasty man. He is also divorced and has a child.
Roger Sterling and Bert Cooper were initially owners of Sterling Cooper and then partners with others in Sterling Cooper and Partners.
Betty was wife of Don Draper and then she divorced him and married Francis.
Sally is daughter of Don Draper and Betty Francis. She is tired of her mother and is lenient towards her father.