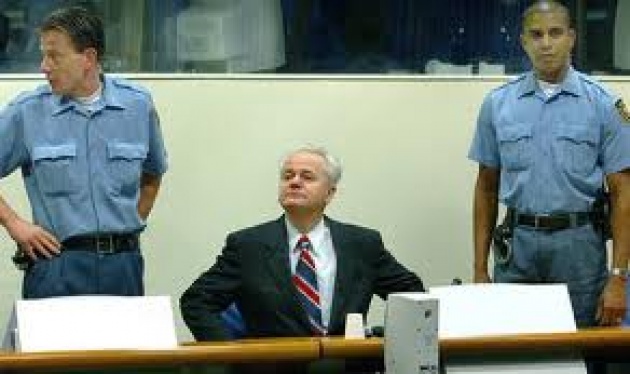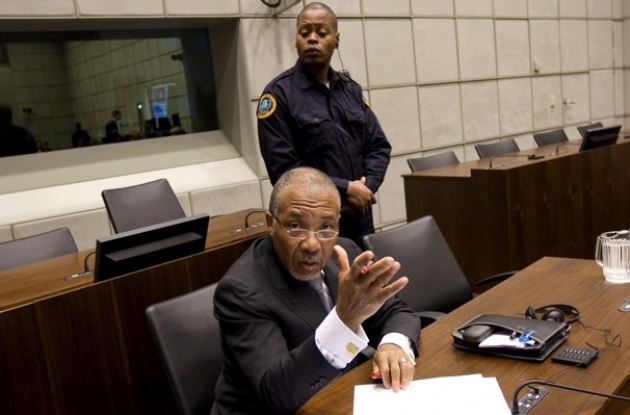 While Slobodan Milosevic did not live to see end of his trial, the conviction of Charles Taylor establishes an even more clear foundation to conclude that he would have been convicted for grave violations of international humanitarian law in Bosnia & Herzegovina, Kosovo and Croatia. Further, the evidence that Slobodan Milosevic had both direct role and sufficient command control over the actual perpetrators went beyond that which caused the UN backed Special International Court for Sierra Leone in Leidschendam (near The Hague, Netherlands) to not convict him on this one charge.
Unlike Slobodan Milosevic, Charles Taylor the then President of Liberia neither claimed a political nor ethnic authority regarding his neighbor Sierra Leone. Although both leaders were supremely opportunistic, Charles Taylor never pursued much broader geo-political aims as a "Greater Serbia" or ethnically pure territories. It was about plundering the natural resources of a neighboring country and "bling" with armed "rebels" and violence the cover. The actions for which Taylor was convicted: murder, rape, sexual slavery, recruitment of child soldiers, enslavement and other crimes bear significant similarity to the charges against Milosevic, (generally defined as war crimes and crimes against humanity) prosecuted by Sir Geoffrey Nice on behalf of the ICTY.

Taylor became the first modern ex-head of state to be convicted by an international court (at least since the Nuremberg trial in 1946 of Karl Doenitz who briefly ruled Nazi Germany). Slobodan Milosevic only avoided the honor because of biology. Taylor is due be sentenced on May 30. Taylor has the right to appeal the verdict.
Prosecutors said Taylor masterminded Sierra Leone's civil war, arming and assisting Sierra Leone's Revolutionary United Front rebels in exchange for "blood diamonds," mined in eastern Sierra Leone. The role of Slobodan Milosevic and the Belgrade political/military authority of the time was much more direct in terms of actual combat forces, command, weapons and other logistics. Further, he claimed to speak on behalf of all Serbs in the region of the former Yugoslavia, particularly Bosnia & Herzegovina (BiH) on whose behalf he led "negotiations" before, during and even after the Dayton Accords. Although Milosevic sought to have it both ways: claiming no direct control over "Bosnian Serbs" while at same time leading negotiations on their behalf, it is sufficient now under the Taylor precedent that he provided material support. Further, the evidence that I and many others have delivered/testified to the ICTY (International Criminal Court for the former Yugoslavia), makes it legally clear that Milosevic and his subordinates as General Momcilo Perisic are culpable. See Film for Blog – "General Perisic Verdict-Sentencing"
What consequences for Bosnia & Herzegovina? Liberia has never made any claims with respect to the territorial integrity/sovereignty of Sierra Leone. However, the role of Milosevic's Belgrade and many in authority today remains at best corrosive with respect to the functionality and reintegration of BiH. The consequences of crimes committed by Milosevic and those convicted as General Perisic remain un-remedied. Further, the victims of various massacres/genocide as in Srebrenica effectively continue to be denied relief. From the UN to Serbia, cases/claims for relief on behalf of victims have been effectively derailed on various dubious basis with everyone in the international community and Milosevic's/Perisic's legal successors avoiding accountability even as the land in BiH ethnically cleansed and taken continues to be under the control of former proxies. See our Film for Blog –"Fruits of Genocide-Srebrenica to Prijedor"
Charles Taylor's conviction is justice, and the rule of law has prevailed in that case, even if late. With respect to BiH, legality only got a start but has never completed its course, at least as long as the crimes of Milosevic,Perisic, Ratko Mladic and Radovan Karadzic are not remedied on the ground, where the rule of law and justice are meant to matter. Read our Blog for Film – "No to Republika Srpska-Yes to Dayton Accords is Inconsistent"
Ambassador Muhamed Sacirbey - FOLOW mo @MuhamedSacirbey

Facebook-Become a Fan at "Diplomatically Incorrect"







Twitter – Follow us @DiplomaticallyX







See more at our Popular Video Blogs & Current News Event Articles Regarding War Crimes/Genocide in BiH
Photos: Milosevic, Perisic, Taylor Respectively Facing the Cour